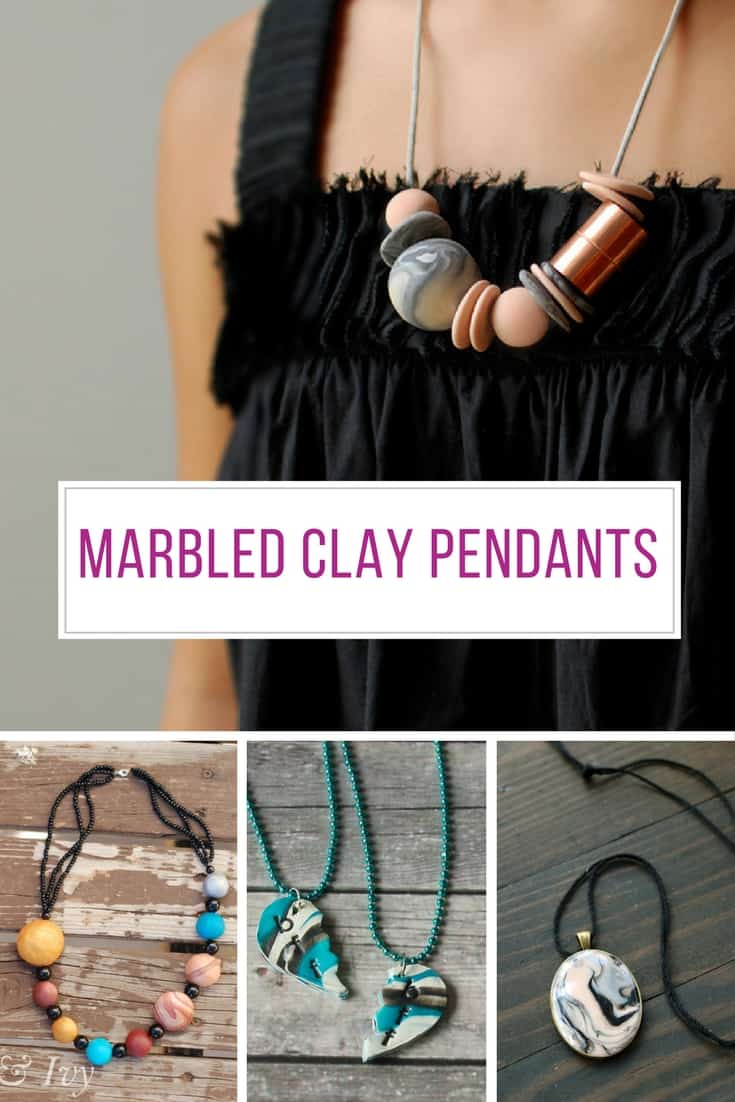 Pin these ideas! Hit the button to save these ideas for later. Don't forget to follow us on Pinterest for more great stuff!
This post may contain affiliate links, which means I may receive a commission if you click on a link and purchase something. As an Etsy and Zazzle Affiliate I earn commissions from qualifying purchases.
&
---
4. Clay Wooden Bead Necklaces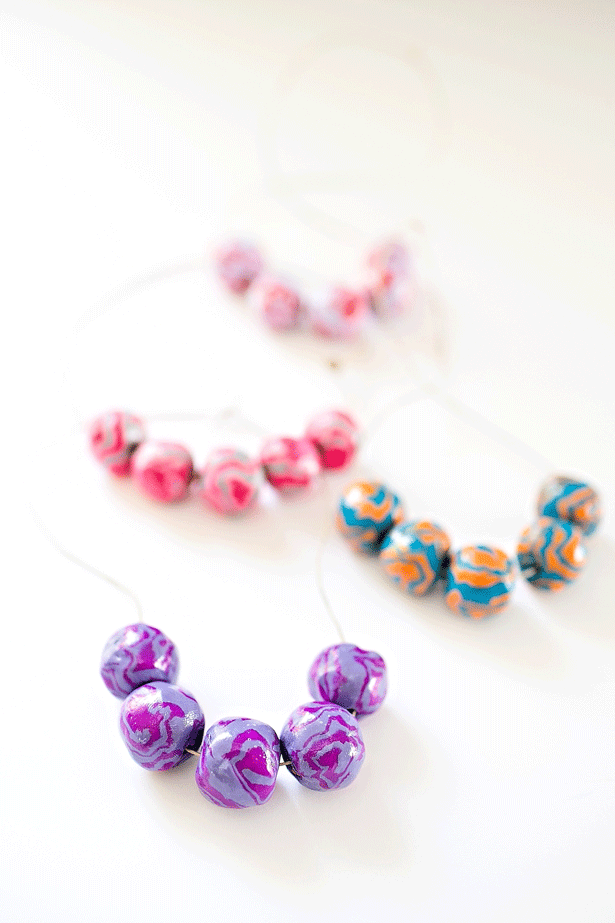 Found it here >> Hello Wonderful
If you're looking for a jewellery making craft you can do with your daughter then try this one, and you'll look fabulous wearing your matching necklaces too!
3. Solar System Chunky Necklace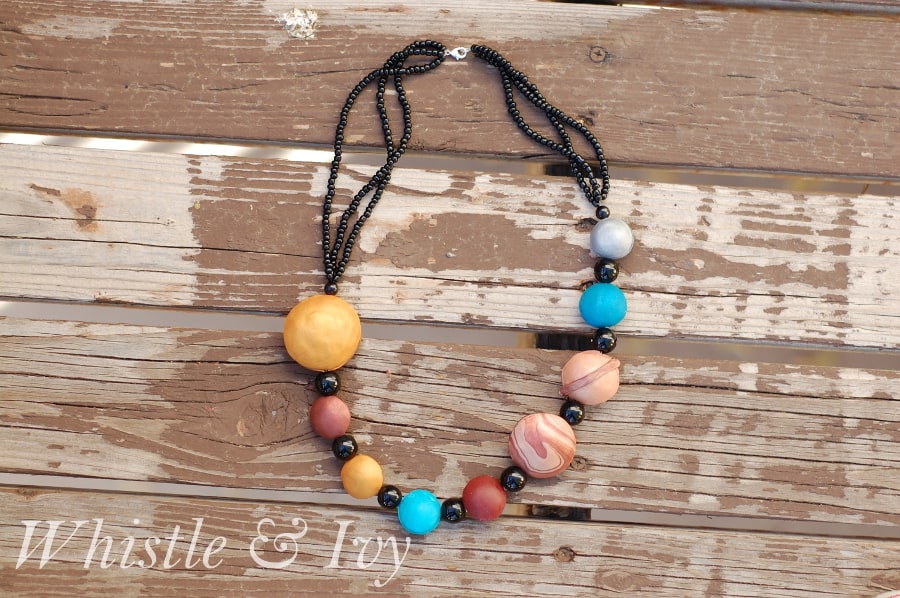 Found it here >> Whistle and Ivy
Wouldn't this just make the most unique gift for a stargazer?
2. Faux Marble Necklace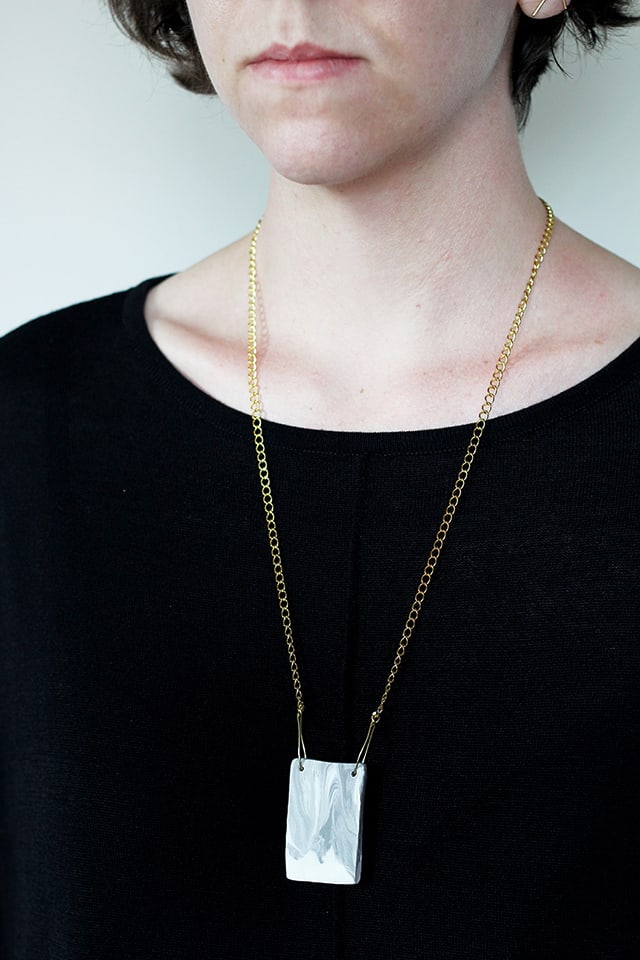 Found it here >> We Can Make Anything
If you want to make a pendant that actually looks like a piece of marble then try this tutorial.
1. DIY Marbled Necklace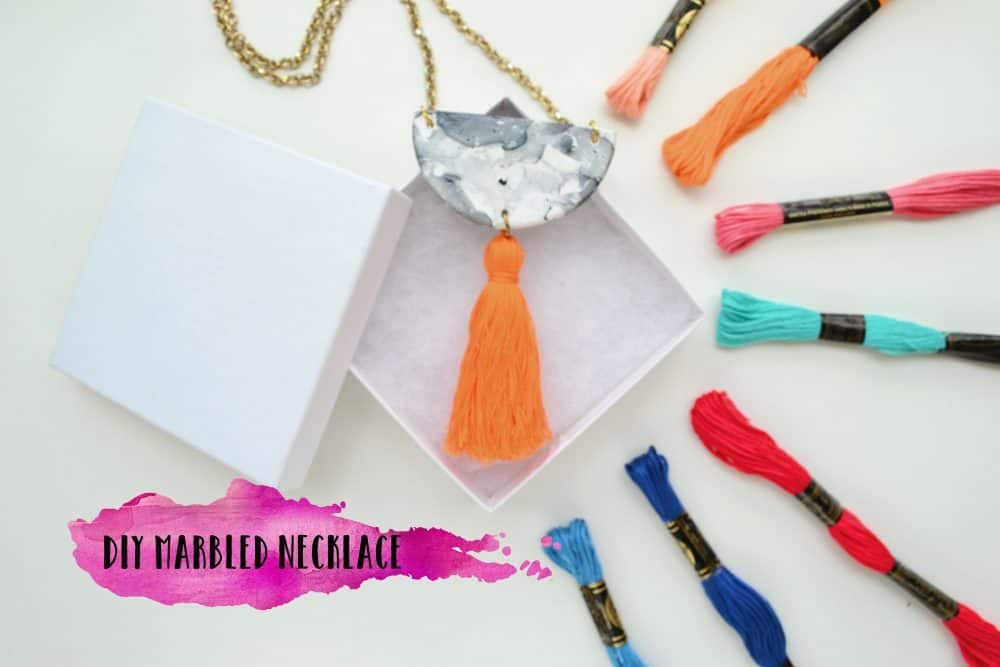 Found it here >> Enthralling Gumption
This marble clay necklace is beautiful and you can either choose your favourite colour floss for the tassel, or co-ordinate it with your outfit.
Gold plated chainCLICK FOR BEST PRICE Black clayCLICK FOR BEST PRICE White clayCLICK FOR BEST PRICE Embroidery flossCLICK FOR BEST PRICE