---
This post may contain affiliate links, which means I may receive a commission if you click on a link and purchase something. As an Etsy and Amazon Associate I earn commissions from qualifying purchases.
&
Today it seems that everyone is drinking Matcha green tea because this super trendy powder is packed full of health benefits. But if green tea is not really your thing fear not, because you can amaze your friends with one of these crazily delicious matcha desserts instead!
12 Matcha Desserts

12. Vegan Matcha Coconut Tarts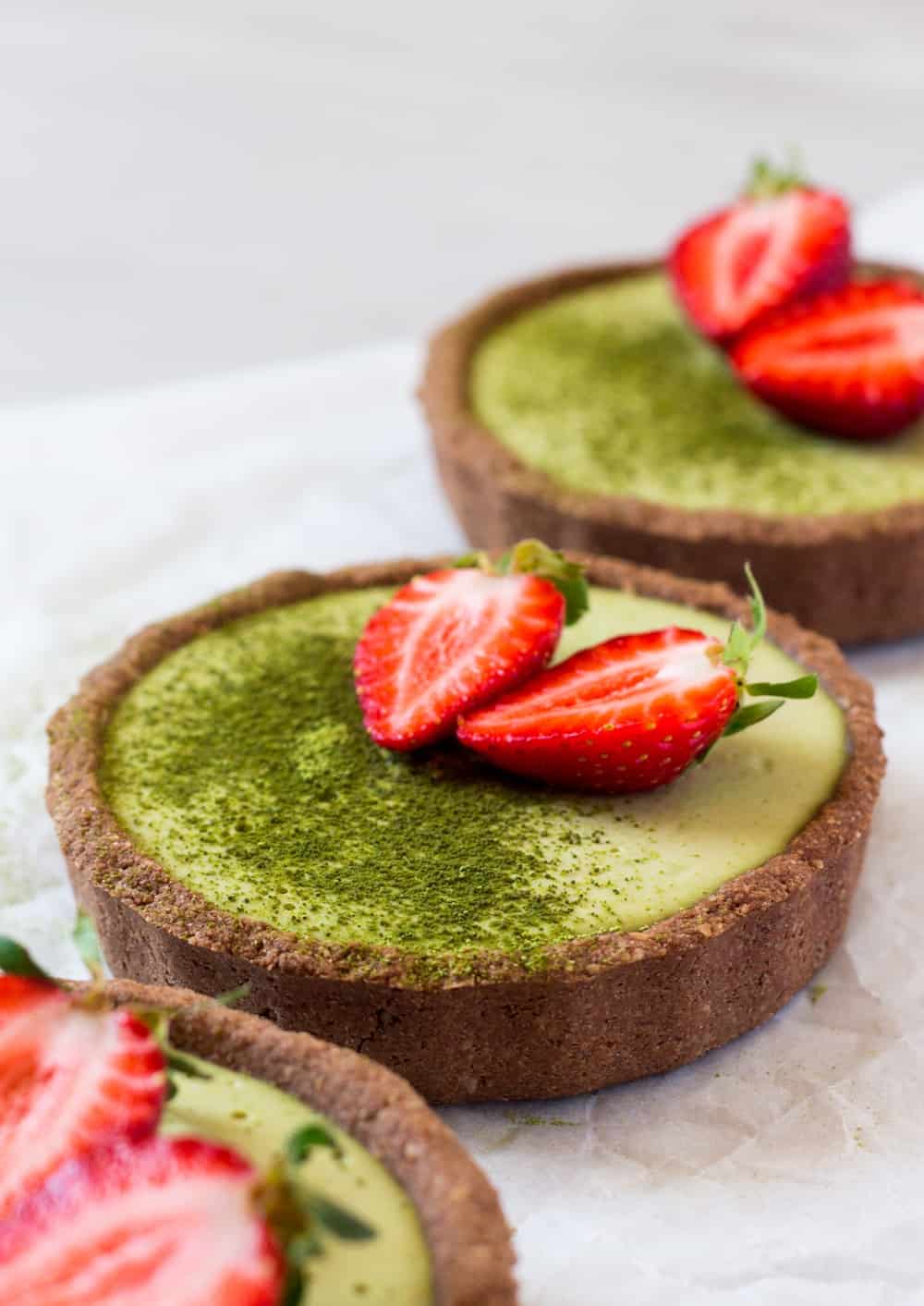 Found it here >> Lazy Cat Kitchen
Whether you're gluten free, dairy free or you're just trying to give up refined sugar this matcha dessert is for you. These tarts are indulgent while being just the right amount of sweet. And they're healthy too!
11. Green Tea Matcha Coconut Ice Cream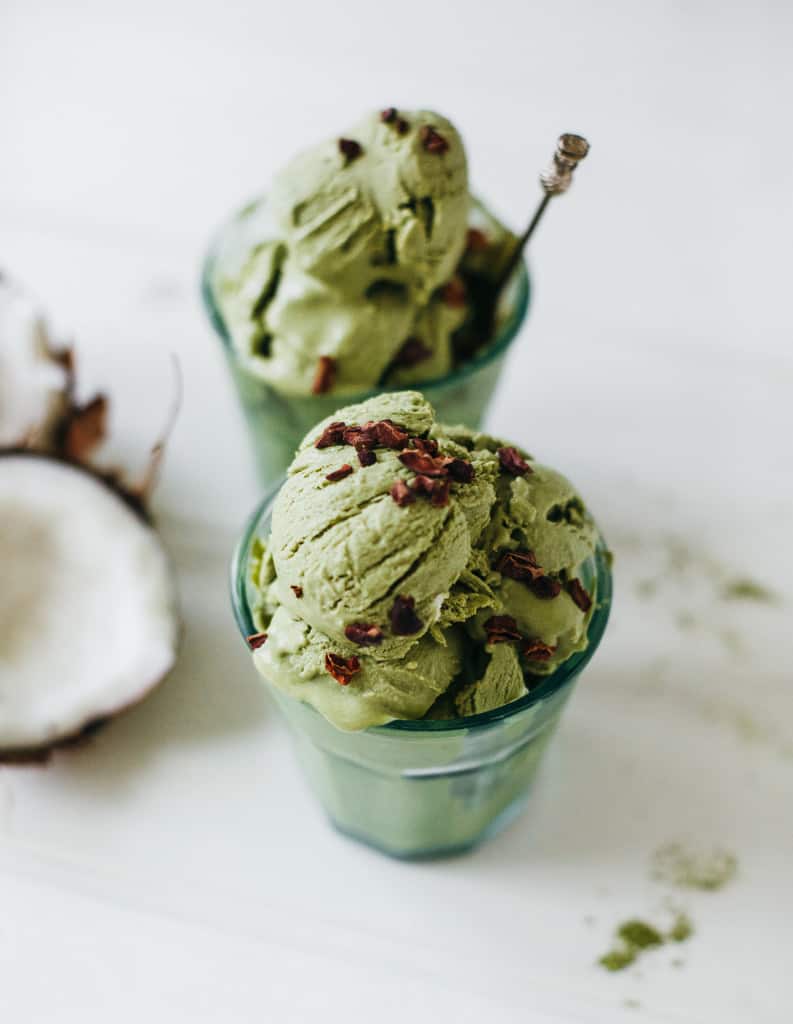 Found it here >> The Glow Within
If you're not sure of the taste of green tea then try this homemade ice cream, which lasts of vivid coconut with just a touch of Matcha. And you don't even need an ice cream maker to whip up a batch.
If you need some matcha powder you can find some here.
10. Matcha Coconut and Yogurt Tarts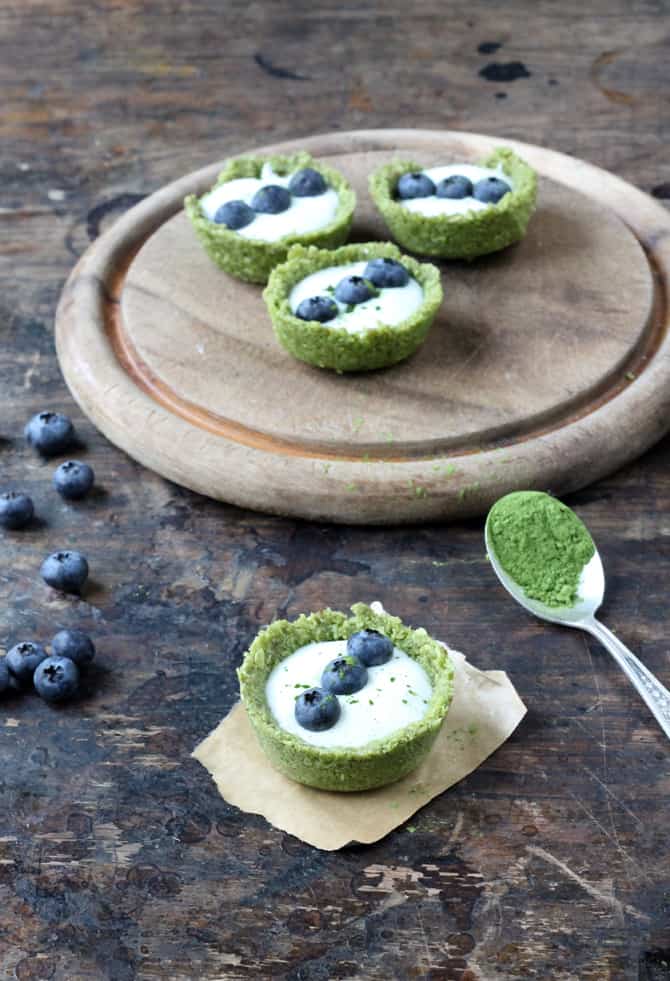 Found it here >> Veggie Desserts
Did you know there are two different grades of Matcha green tea? The food grade is perfectly good for baking and cooking, and the ceremonial grade is meant to be for drinking but is less bitter making it perfect for baking too. These delightfully green tarts are sugar-free but totally decadent and get the kid stamp of approval too!
9. Raspberry and Matcha Tea Cake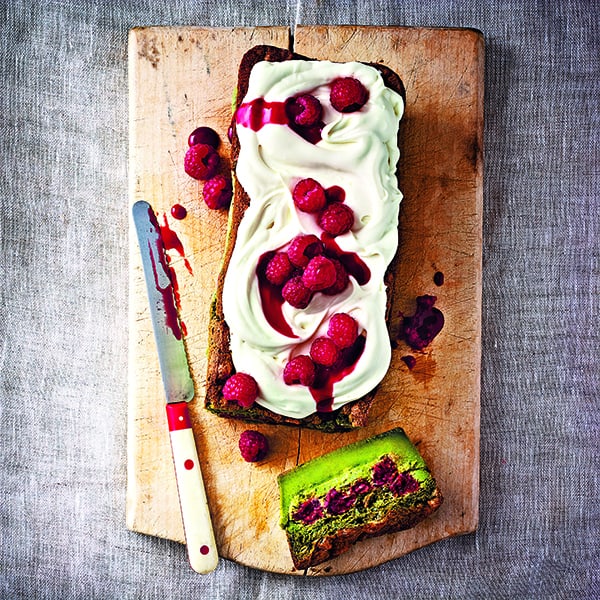 Found it here >> Sheer Luxe
Ok so this tea cake recipe doesn't scream healthy since it has caster sugar, but you could always switch that out for a natural-sugar alternative. The vivid green inside is sure to be a talking point at your next play date or coffee morning!