8. Matcha Green Tea Molten Lava Cakes
This post may contain affiliate links, which means I may receive a commission if you click on a link and purchase something. As an Etsy and Amazon Associate I earn commissions from qualifying purchases.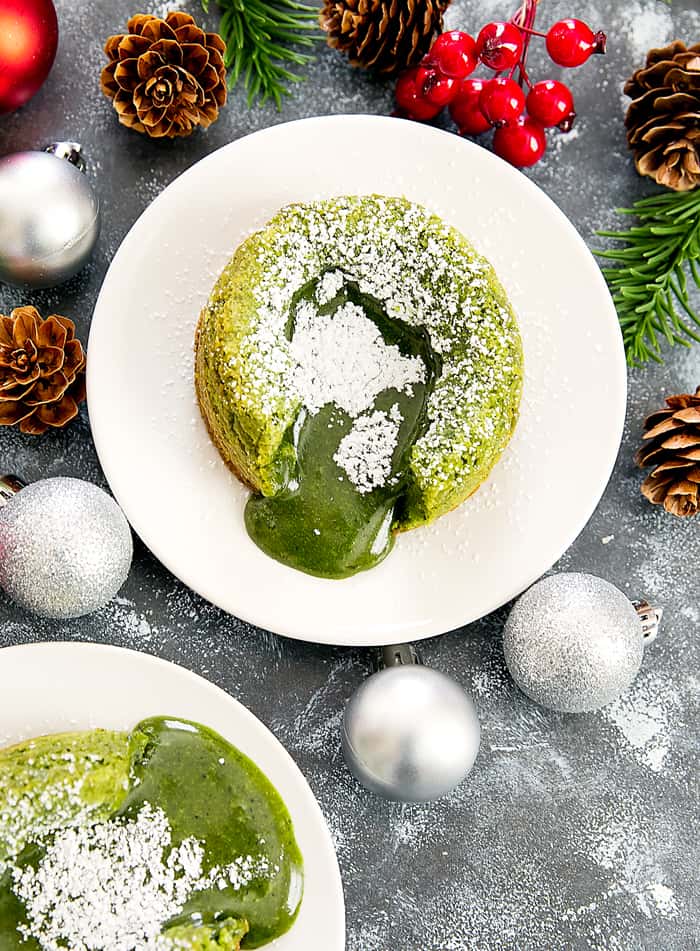 Found it here >> Kirbie Cravings
If you're looking for a dessert that will knock the socks off your guests at your next dinner party you really can't go wrong with a lava cake. But chocolate lava cakes are so last year. If you really want to impress them you have to go green!
7. Strawberry and Matcha Popsicles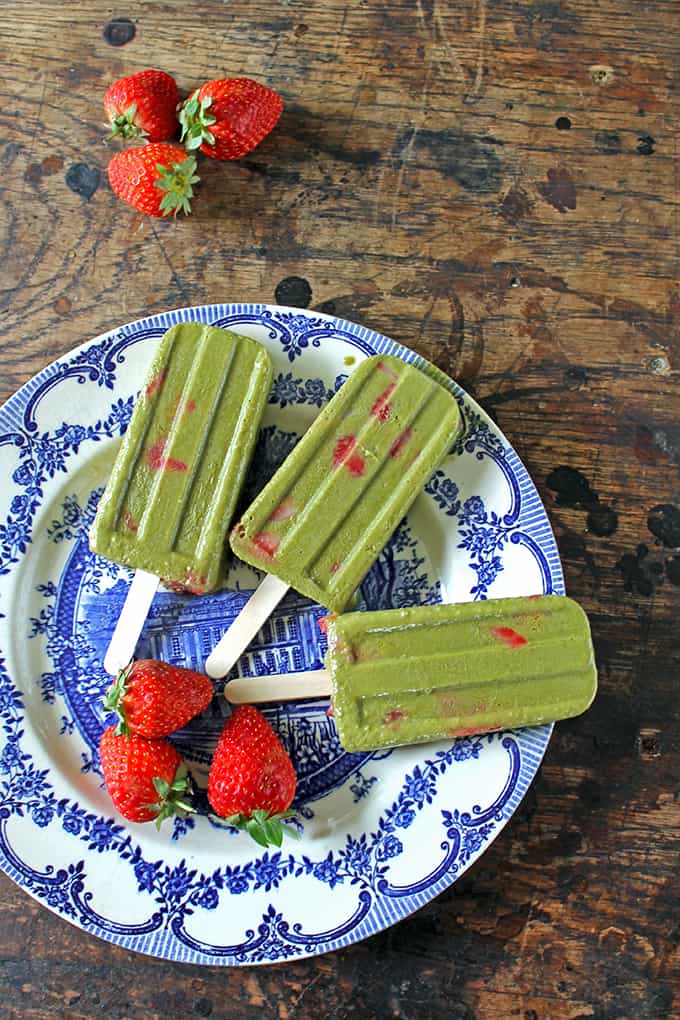 Found it here >> Veggie Desserts
If the sun is shining and you're looking for a family friendly dessert to cool everyone down try these matcha and strawberry ice lollies. There's strawberries and oats inside to make them nice and filling, so why not give everyone a treat and serve them for breakfast!
If you need some popsicle molds you can find some here.
6. Green Tea Matcha Waffles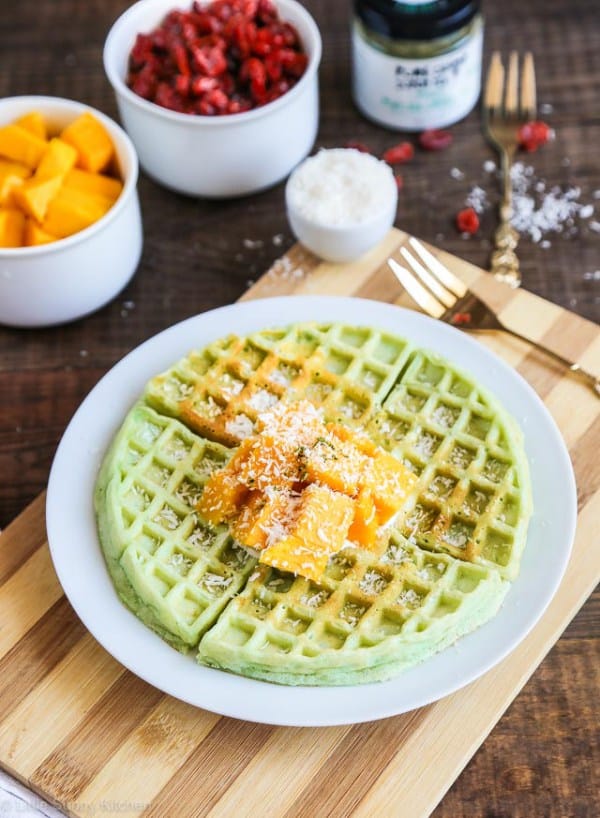 Found it here >> Little Sunny Kitchen
If you're looking for a fresh idea for those days when you eat breakfast for dinner you have to check out these amazing waffles! The kids will go crazy for the green! Top them with natural yogurt, shredded coconut and diced fresh mango for a deliciously healthy alternative to the usual maple syrup laden waffles!
If you don't own a waffle maker yet it's time to put that right!
5. Matcha No Bake Cheesecakes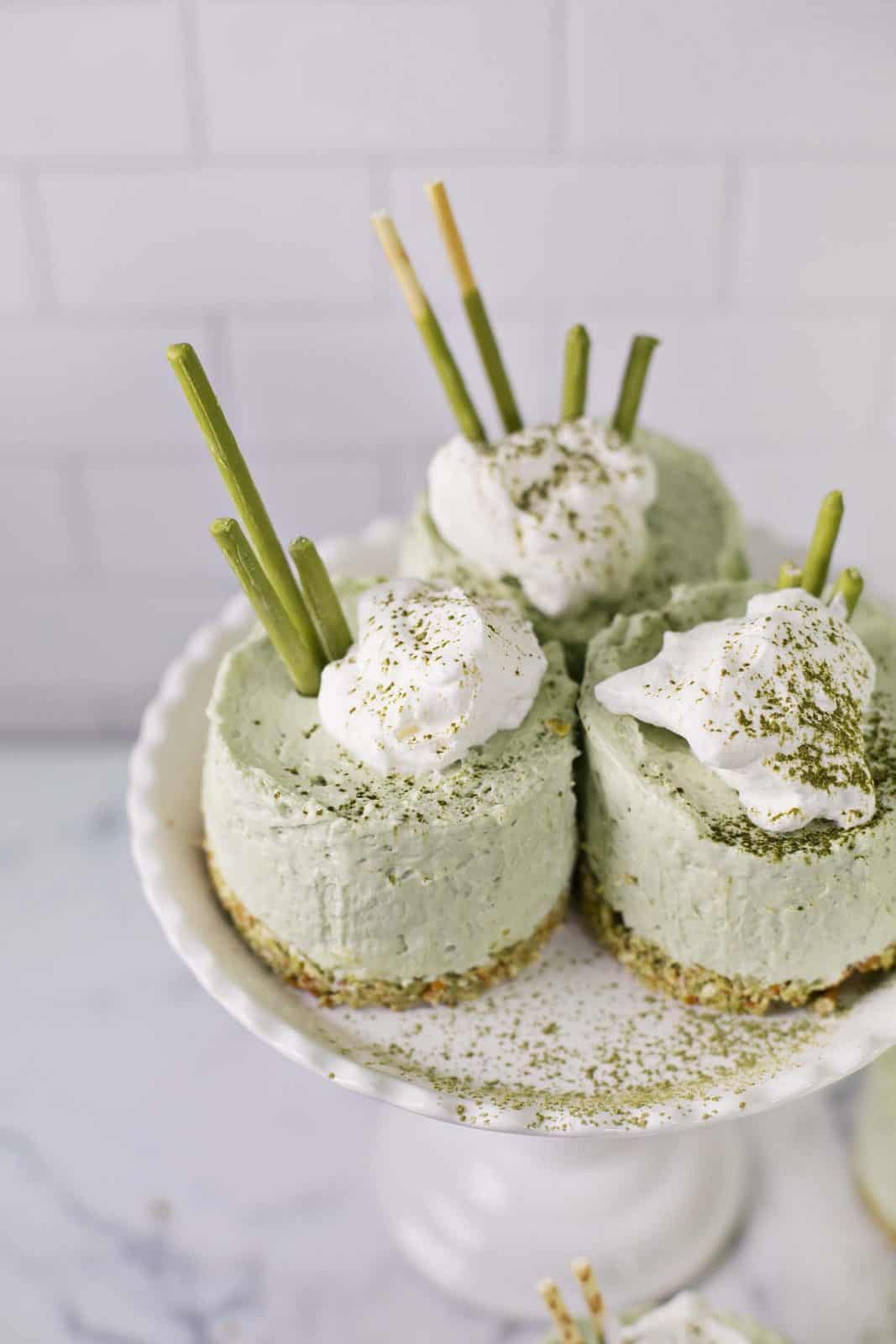 Found it here >> A Beautiful Mess
If its too darn hot to even think about turning on your oven try one of these super delicious no bake cheesecakes. They're lighter and creamier than your average cheesecake and the crust is deliciously matcha.
Need Matcha Pocky? Get it here!