4. Matcha Pistachio Yogurt Bark
This post may contain affiliate links, which means I may receive a commission if you click on a link and purchase something. As an Etsy and Amazon Associate I earn commissions from qualifying purchases.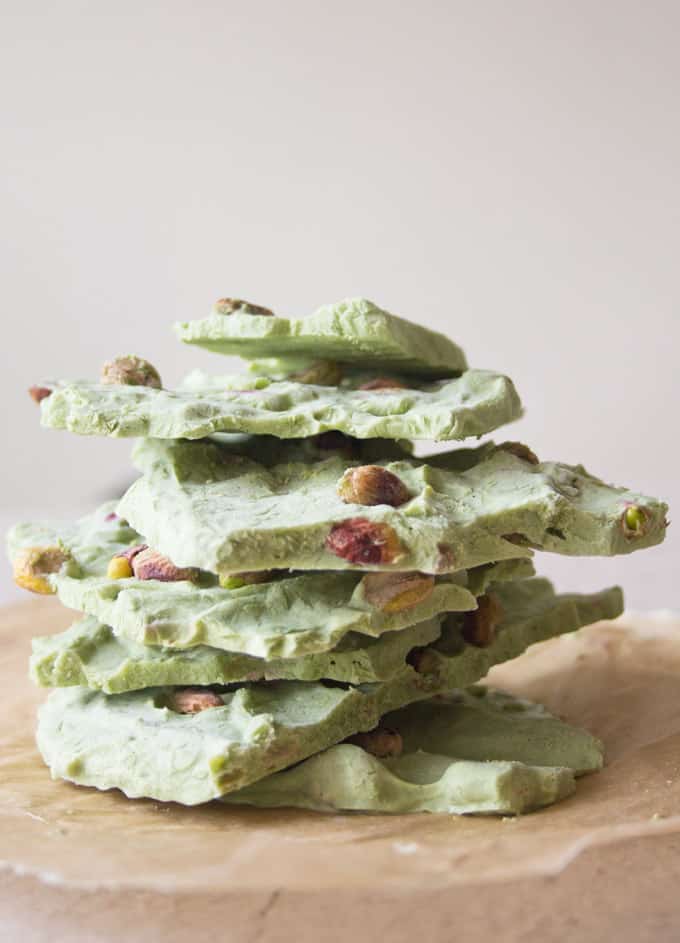 Found it here >> Sugar Free Londoner
Pistachios, matcha green tea and full fat greek yogurt equals the most amazingly delicious- can't even wait for it to set – bark!
3. Triple Matcha Mousse Cake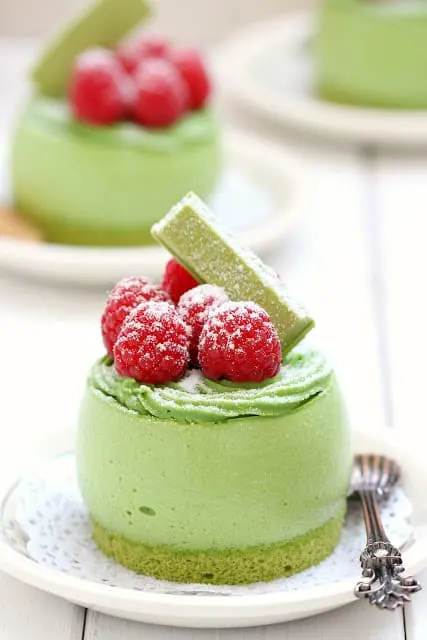 Found it here >> My Bare Cupboard
These mousse cakes are a real labour of love so you'll want to save them for special occasions, but you can bet your bottom dollar your guests will beg you to make them every time!
2. Vegan Matcha and Coconut Panna Cotta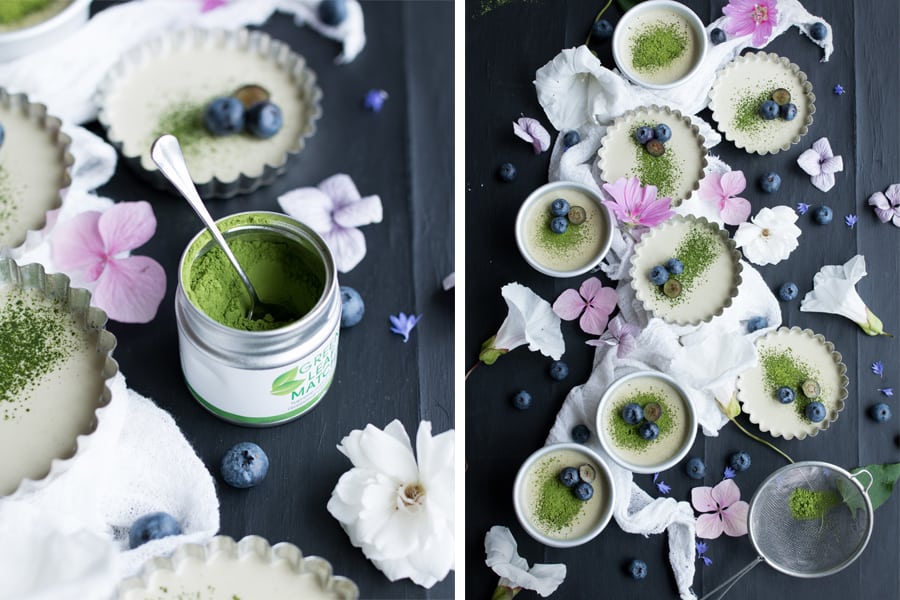 Found it here >> The Little Plantation
If you've always wanted to make panna cotta but never been brave enough now is the time to pull on those big girl pants and give this recipe a try, because its so much easier than you think and tastes AMAZING!
1. Raw Matcha Cheesecake (Vegan & Gluten Free)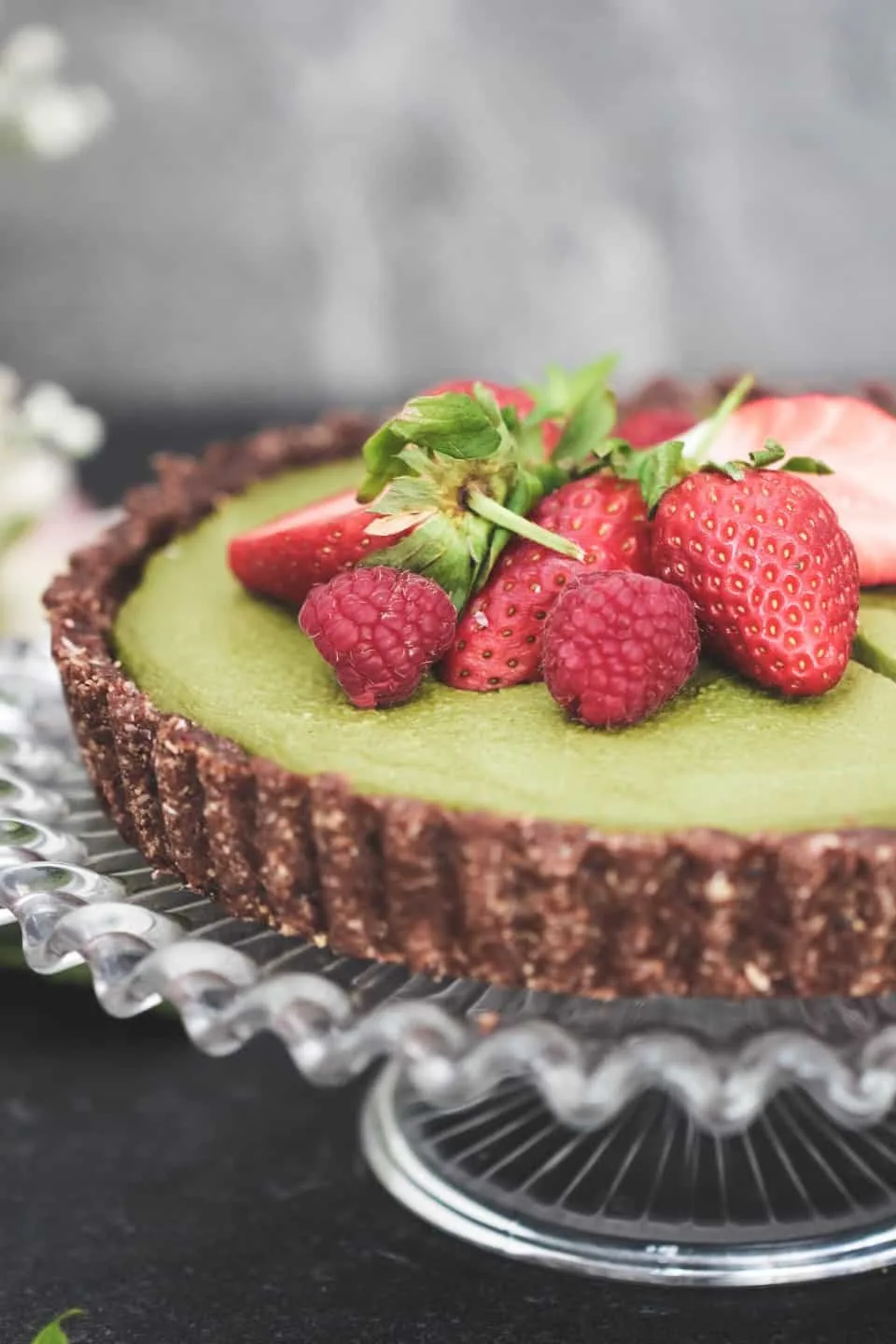 Found it here >> Rebel Recipes
Oh my goodness. Is this not the most amazing dessert you have seen in a long time. The chocolatey crunchy crust against that vivid matcha green cheesecake centre is just screaming out EAT ME!
You can get a pretty glass cake stand here.
---