These family Disney shirt ideas are ADORABLE and MATCHING too! You'll definitely stand out from the crowd in these Tshirts and they're perfect for a family reunion too!
This post may contain affiliate links, which means I may receive a commission if you click on a link and purchase something.
Family Disney Shirt Ideas
Whether you're travelling as a couple, parents with kids or having a family reunion, wearing matching Disney shirts is a great way to have a co-ordinated look to your vacation photos. We have also seen large family groups wearing matching custom shirts get extra pixie dust from cast members and characters!
Before we had kids I used to spend hours designing custom Disney shirts for me and my husband to wear on our trip. Ironically these days now we're vacationing with our kids I just don't have time to make them so I've been searching for matching Disney shirt ideas over at Etsy and Zazzle to buy instead.
I thought I'd share some of my favourite Disney family vacation shirts with you today!
Custom Matching Applique Disney Shirts
Disney Family Shirts for Disney Trips and Cruises
Official Disney Matching Family Shirts
Disney Bound Group Shirts 2018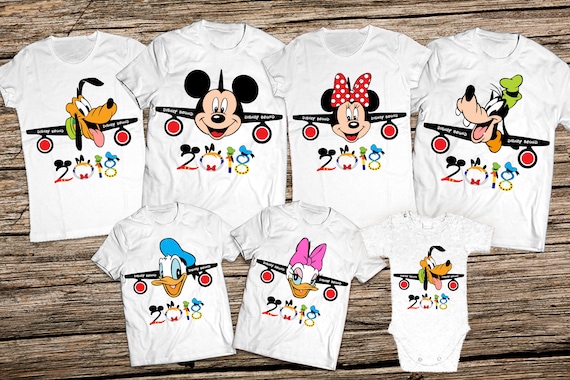 If you are flying into Orlando then this is the perfect 2018 matching family shirt set for you. How cute are those characters turned into aeroplanes!
Disney Castle Family Shirt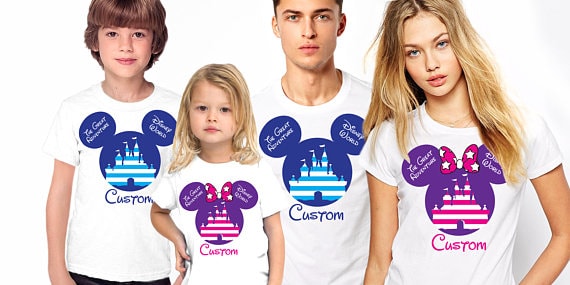 These are cute matching Disney shirts, we like how you can mix and match the colours and that striped castle image is really striking!
Mickey and Minnie Sketch Family Shirts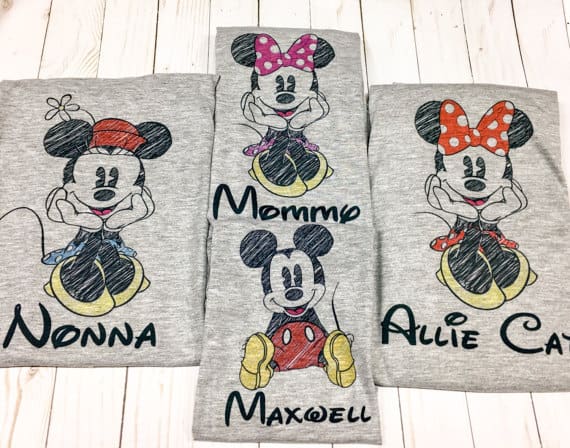 If you want images of Mickey and Minnie on your family shirts then this is a really cute design!
Minnie Mouse Bow Shirt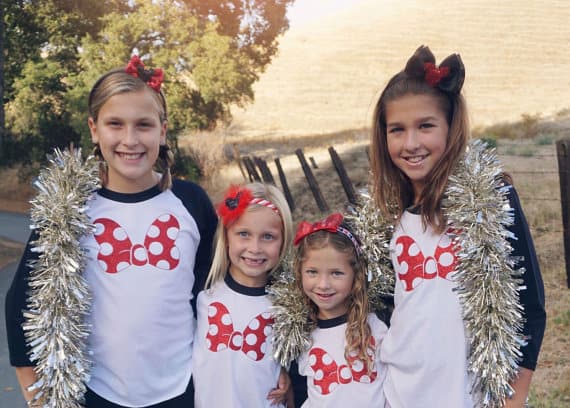 Here's a cute idea for a matching shirt set if you're not keen on including your family's names on the shirts.
Disney Cruise Star Wars Shirt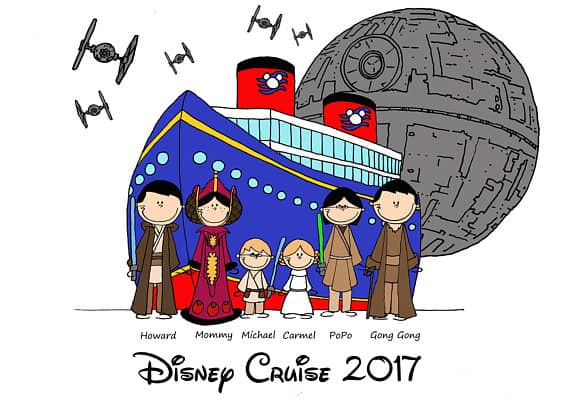 Jeni Made It has lots of really cute designs including this one for Star Wars fans going on a Disney cruise. She also has a Cinderella Castle design and if you're thinking about visiting Universal a Harry Potter design too!
Mickey Christmas Family Vacation Tshirt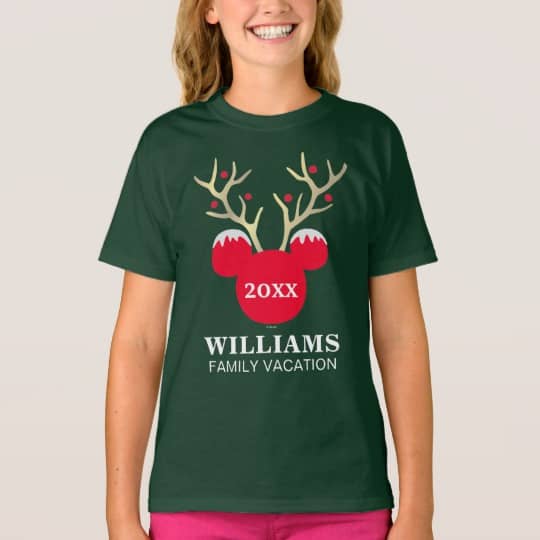 If you're heading to Disney World over the Holidays this is the perfect custom Disney family shirt for your party because it's totally festive!
More Disney Ideas Here