These baby shower mocktails taste delicious. Just because the mom-to-be can't drink alcohol doesn't mean her party drinks have to be boring right?
Baby Shower Mocktails
This post may contain affiliate links, which means I may receive a commission if you click on a link and purchase something. As an Etsy and Zazzle Affiliate I earn commissions from qualifying purchases.
These delicious baby shower mocktails will be a big hit with the pregnant mama and your friends. They're also perfect for designated drivers and kids at your parties and get-togethers because non-alcoholic drinks don't have to be boring!
Related Posts:
21. Strawberry Piña Coladas
"I took the liberty of making the piña coladas of my memories with a twist. I love making up a blender full without the alcohol so the kids can have some too. Then, depending on my mood I may add a little rum to the rest of the batch or keep it mocktail simple. I like to use fresh fruits, adding no mixes or sugar to keep it fresh, light, and a little healthier. I love that it still gives you that satisfying taste of a nice drink without the extras. Oh, and since it has fruit and "dairy" I totally say it's a breakfast drink."
Found it here >> Real: The Kitchen and Beyond
20. Mockito and Lychee Cooler: Appletiser Mocktail Recipes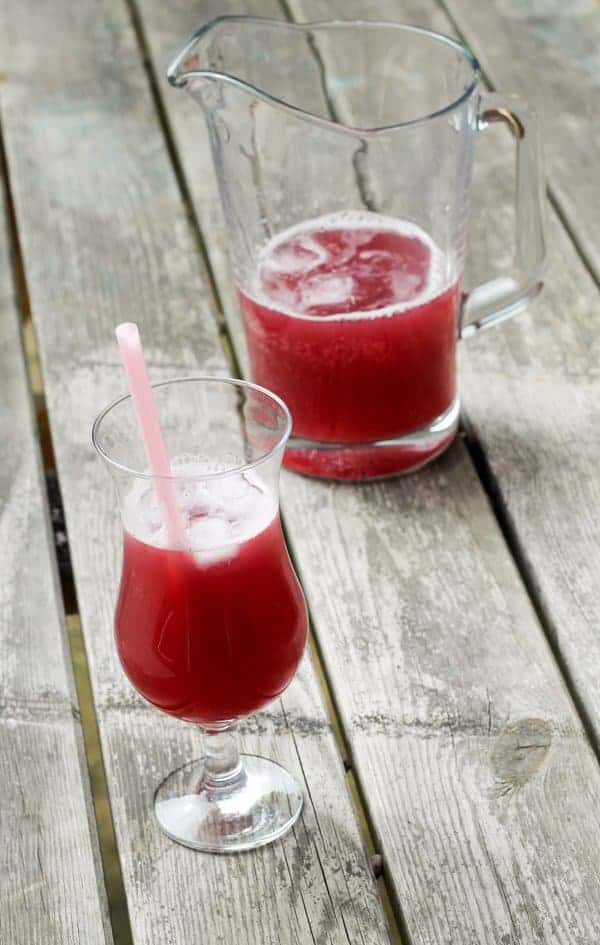 "During Summer you can't beat relaxing with a nice cold drink. I've been trying the new Appletiser Apple and Blackcurrant in some simple mocktail recipes to create some delicious and really refreshing drinks."
Found it here >> In the Playroom
19. Grapefruit and Rosemary Mocktail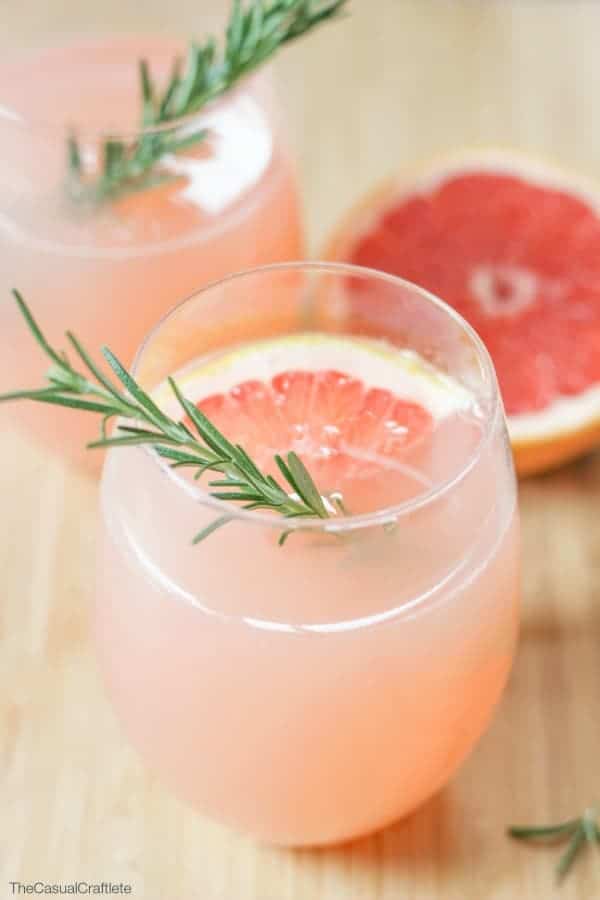 "Hello there! Today I am sharing a beautiful Grapefruit and Rosemary Mocktail. This delicious drink would be a perfect refresher for Mother's Day brunch or a baby or bridal shower. It's a fabulous mocktail that is sure to wow your guests!"
Found it here >> The Casual Craftlete
18. Strawberry Coco Loco Mocktail Recipe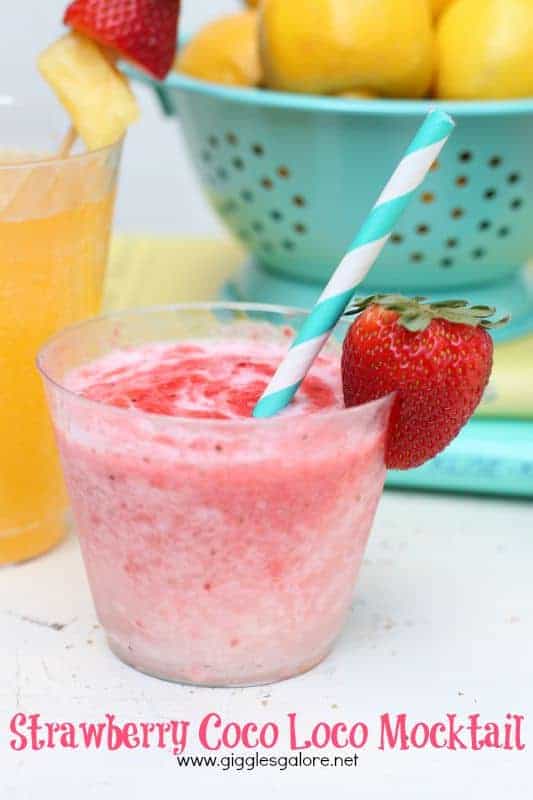 "Summer is full of spontaneous moments, lots of late nights and of course refreshing treats to keep cool. This Strawberry Coco Loco Mocktail recipe is the perfect summertime sip for kids and a refreshing way to cool off. Whether you are entertaining or just looking for a yummy way to make family dinner a little more fun, this kid-friendly mocktail is extraordinary!"
Found it here >> Giggles Galore
17. Watermelon Cooler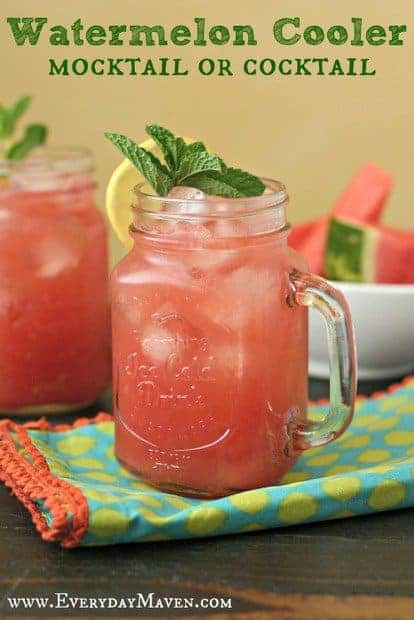 "Most, if not all, of my friends have had this Watermelon Cooler at one summer party or another. It happens (it has to!) every summer and for good reason. This is one of the most refreshing and easy to drink coolers out there. You don't need very much sugar and you can make it as a mocktail or a cocktail."
Found it here >> Everyday Maven
16. Sparkling Blue Mocktail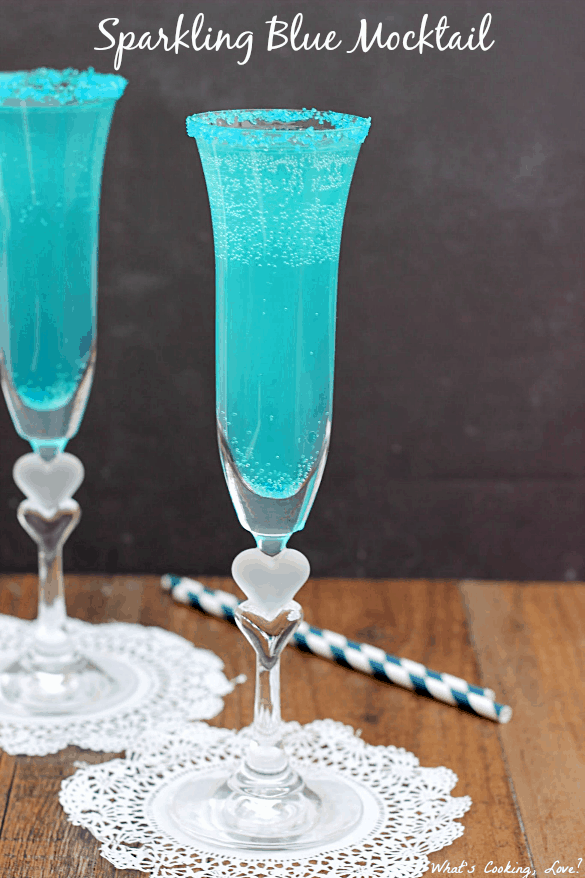 "We always like to have a fun celebration for New Year's Eve and we usually go to a friend's house before my son's bedtime. I like to do some sort of celebration with my son before he goes to bed. I always like to make some fun festive drink that my son and all the other kids at the party we go to can drink. This year I decided to make a sparkling mocktail."
Found it here >> What's Cooking Love?
15. Raspberry Spritzer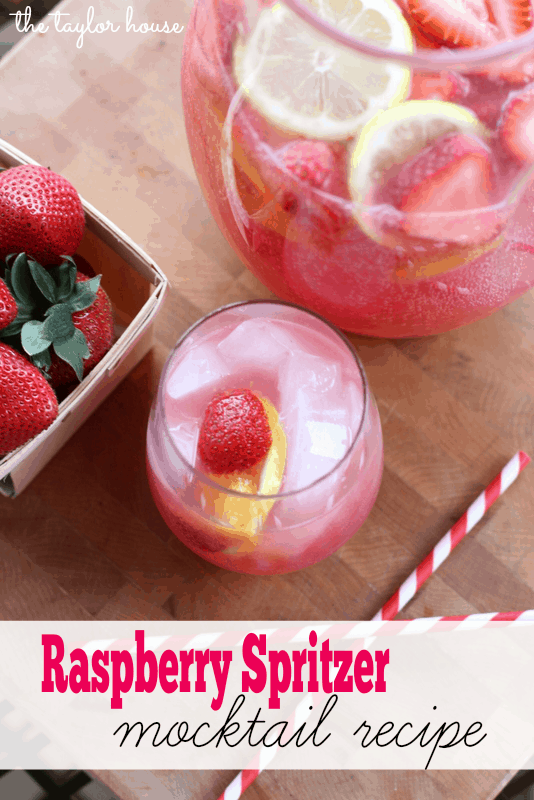 "I decided to make my out Raspberry Spritzer Mocktail using Trop 50, some fresh fruit and a little lemon lime pop. It turned out delicious and I think I could inhale the pitcher myself! "
Found it here >> The Taylor House
14. Virgin Pina Colada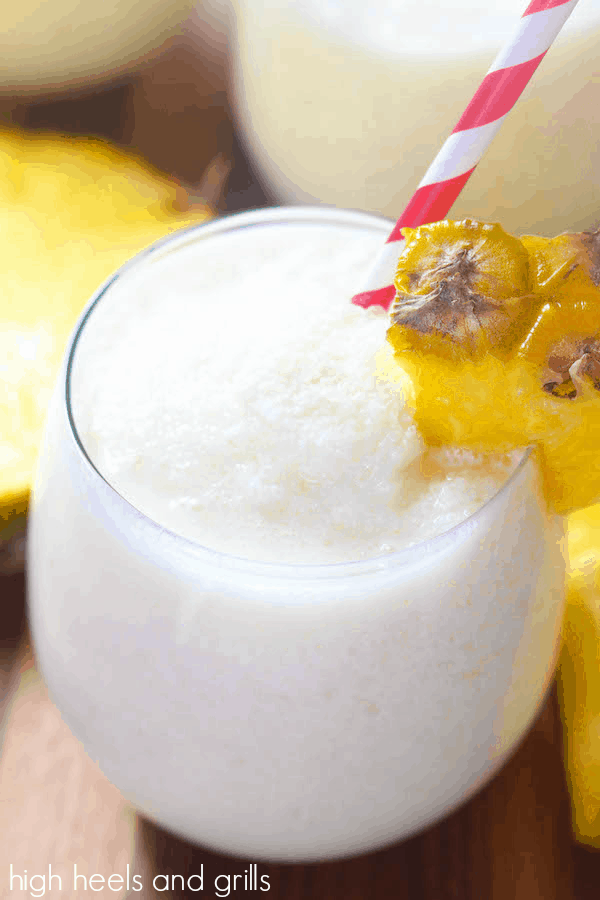 "This is our favorite Piña Colada recipe. It's smooth and creamy and made with coconut milk instead of coconut extract or cream of coconut. It is a great drink recipe to make on a warm summer day!"
Found it here >> High Heels and Grills
13. Cranberry Kiss Mocktail Recipe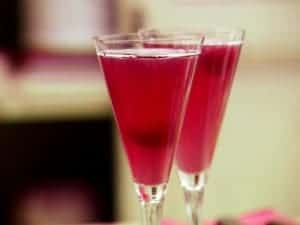 "While I do "drink" on occasion (like 2 times per year), I am not a big alcohol person. I do love me some fruity drinks, though. That's why this Cranberry Mocktail is PERFECT for me! I hope you enjoy it, also."
Found it here >> 3 Boys and a Dog
12. Raspberry Lemonade Mojito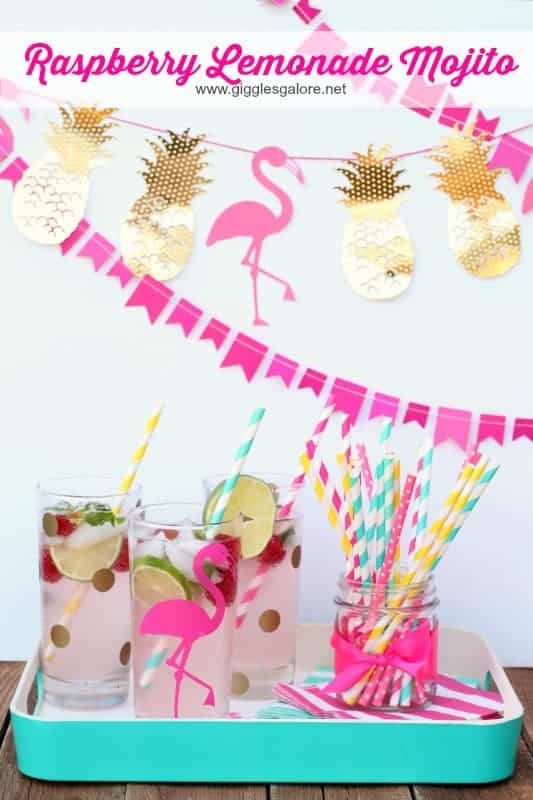 "By now you may have noticed from my Pink Flamingo Party Cups and Pineapple Flamingo Banner that I'm in the process of planning a tropical themed birthday party. You can't have a party without a signature drink so this year I'll be serving a refreshing kid-friendly Raspberry Lemonade Mojito."
Found it here >> Giggles Galore
11. Honey Tangerine Sparkler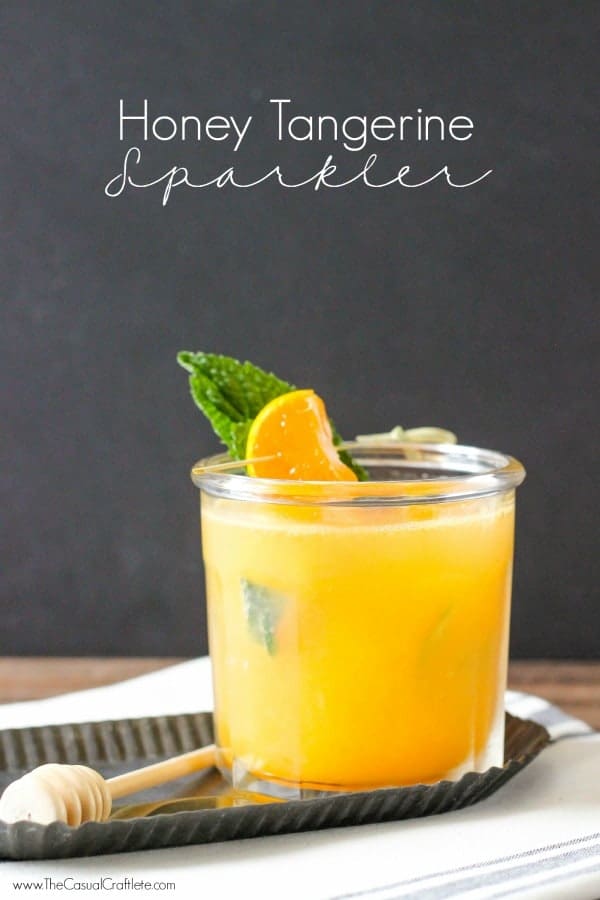 "Honey Tangerine Sparkler – a refreshing cocktail or mocktail using 100% all natural, locally grown Florida citrus juice. The vibrant color and amazing flavors of this drink will be sure to cool you down this summer."
Found it here >> The Casual Craftlete
10. Spring Strawberry Mini-jitos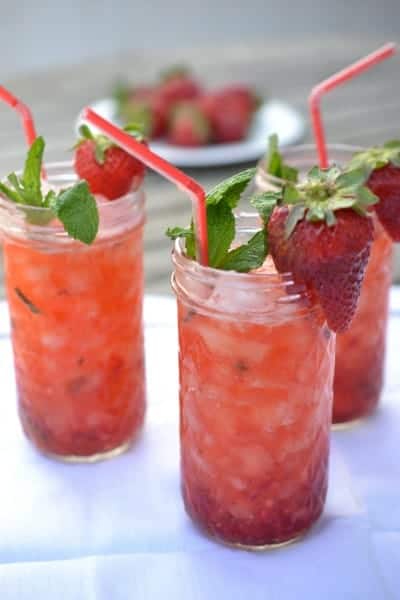 "The best part about these mini-jitos is that the kids do most of the work (muddling, that is) and there's no wrong way to do it. You can enjoy these mini-jitos poolside or at a garden party, or you can just have them whenever you feel like it and fantasize about being somewhere else."
Found it here >> Jolly Tomato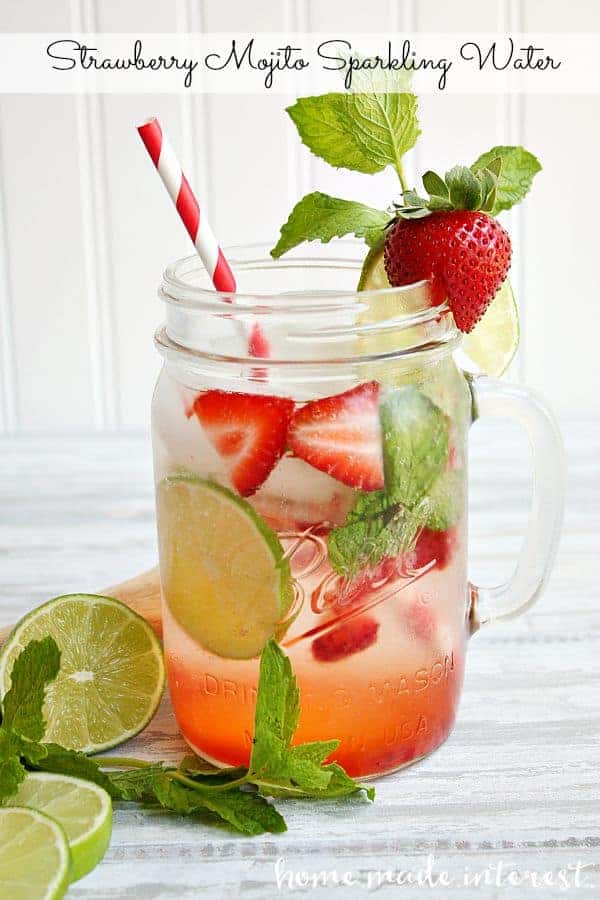 "I love water, I prefer it over other drinks, so when we began to cut sodas out of our life it wasn't hard for me. Rick on the other hand missed having something bubbly to drink. Enter sparkling water. It has become the #1 drink on our house. We no longer buy soda, except on that rare special occasion, and Rick hasn't looked back."
Found it here >> Homemade Interest
8. Non-Alcoholic Juicy Julep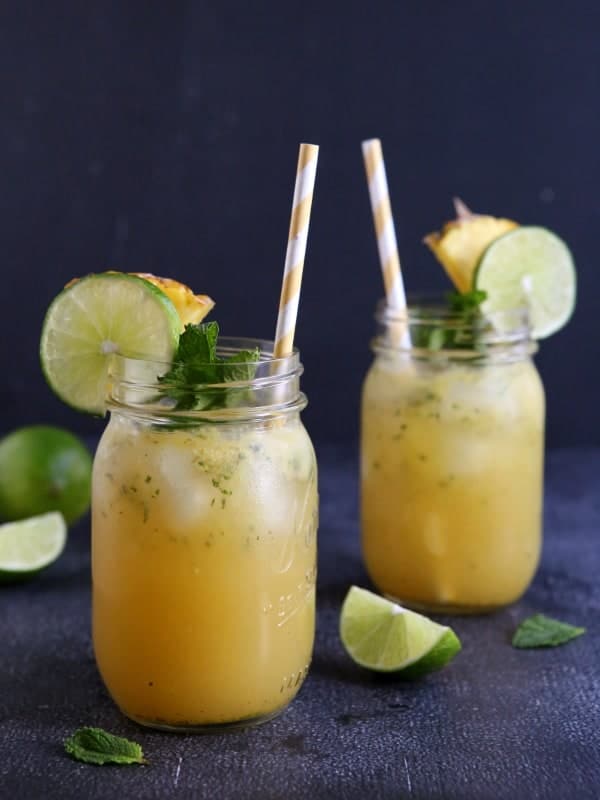 "Not surprisingly, whatever I eat, my toddler wants to eat. Whatever I drink, my toddler wants to try. So when we have a glass of wine or a cocktail, he starts wondering where his drink is. I've never been much of juice person, but now I've started stocking more in my fridge. For my son, and also for me. I like having a drink in my hand that he can come sip from."
Found it here >> Completely Delicious
8. Let's Make Mocktails!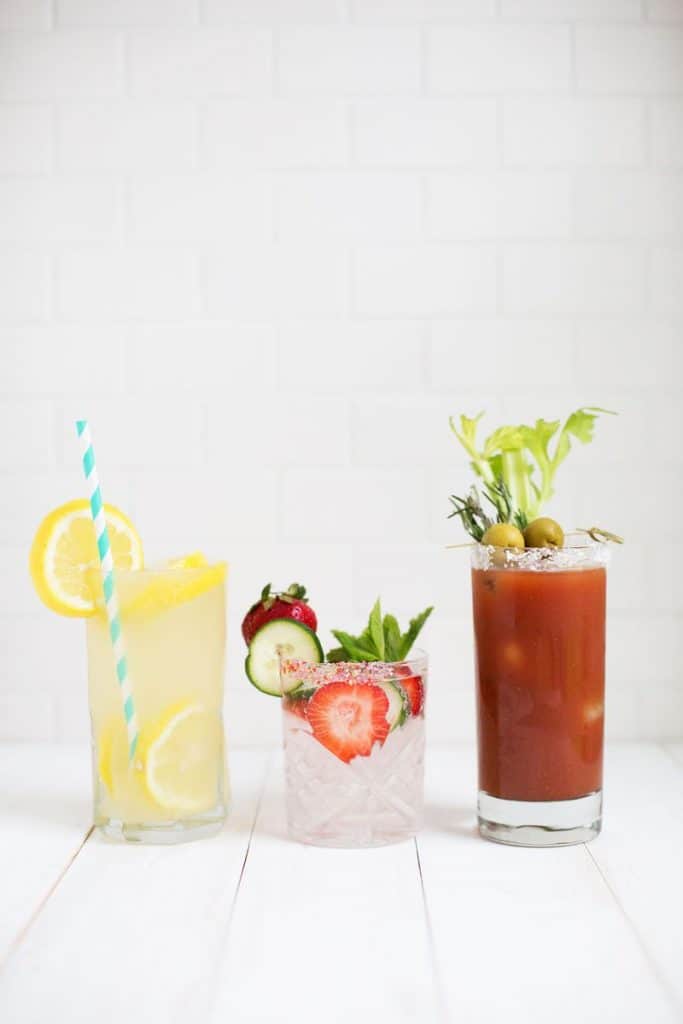 "The first key element to a good mocktail is something sparkling. This will help to "fancify" your drink and make it different from just a glass of juice. Recipes with a base of club soda, tonic water, ginger ale, sparkling juice, or ginger beer make great mocktails. Think of it as a fancy soda! "
Found it here >> A Beautiful Mess
6. Blueberry Maple Mojito Mocktail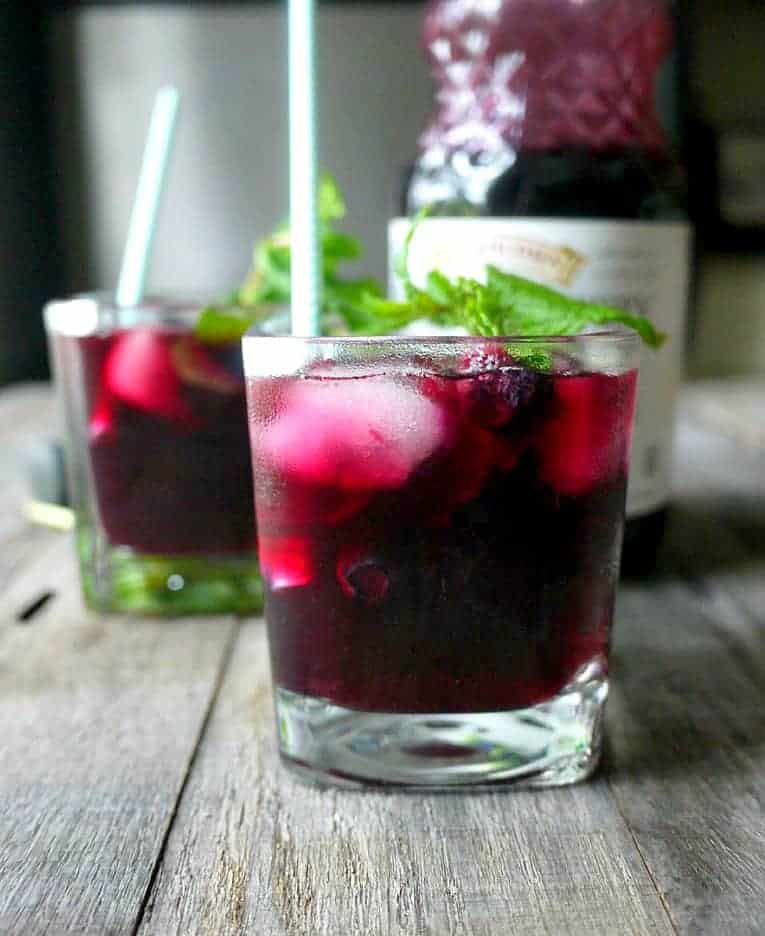 "I recently threw a baby shower for my friend, and I got all obsessed over the idea of a blueberry mojito mocktail. The combo of the healthy blueberry juice (we're talking organic, no sugar added), fresh mint herbs, tart lime and the subtle sweetness of the fall-inspired maple syrup addition was just perfect for my taste buds."
Found it here >> Healthy Recipes Ecstasy
5. Frost Bite Mocktail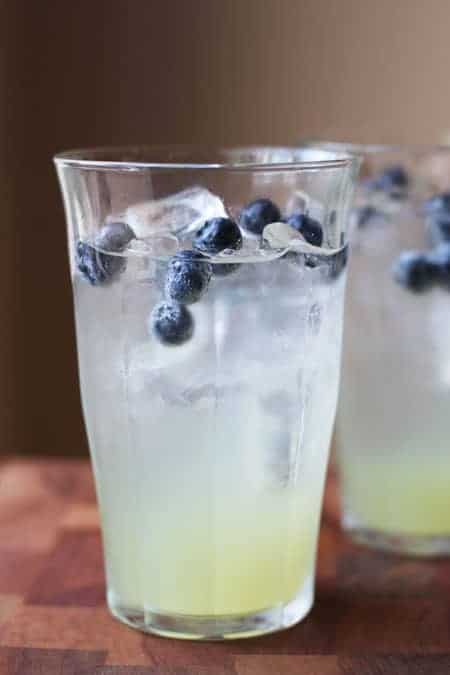 "Mocktails are great fun! I love having recipes for mixed drinks that the whole family can enjoy, both for parties and for a fun activity with my kids. My 5-year-old Anna is absolutely taken with mixing drinks!"
Found it here >> Babble
4. Fizzy Drinks for the Holidays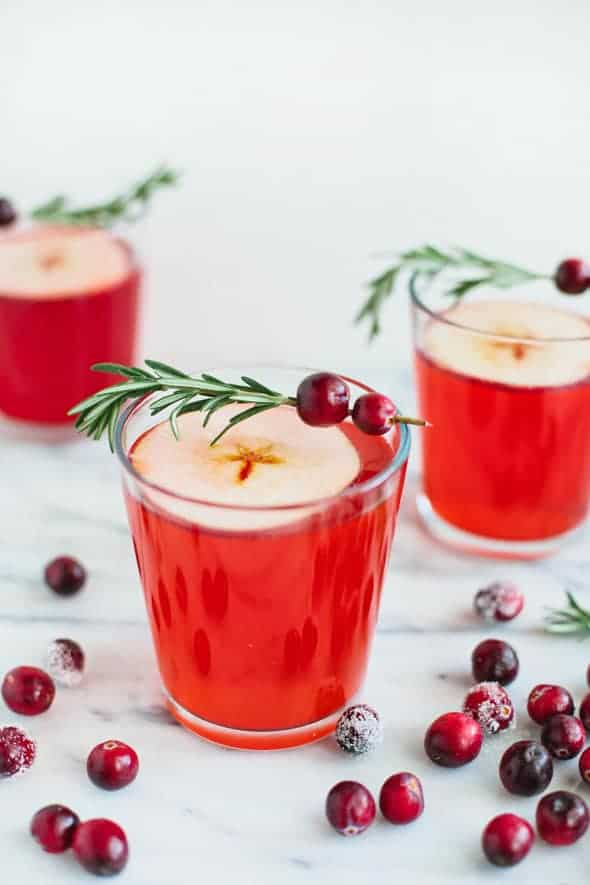 "For Thanksgiving every year my family would have a festive punch or iced drink, and as a child I remember that being my favorite thing of Thanksgiving! This cranberry apple cider punch brings all flavors of fall into one drink and adds a pretty color to the Thanksgiving table. Children will especially love it! And for the more simple palates I included a refreshing honey sage soda."
Found it here >> Say Yes
3. New Mother Mocktail (Juice Blend)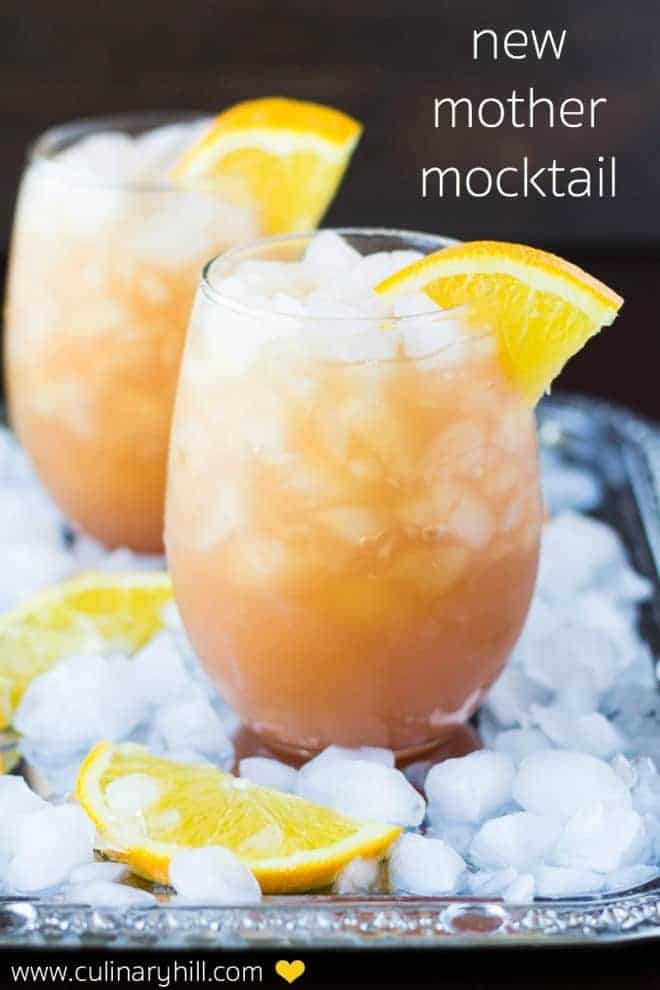 "In addition to aiding in recovery after a new baby, the New Mother Mocktail is a lovely choice for baby showers, parties, brunches, or any occasion where a fruity beverage fits the bill. It is as easy as opening bottles and mixing equal parts of juice in a pitcher or punch bowl."
Found it here >> Culinary Hill
2. Ginger Lime Fizz (Non-Alcoholic)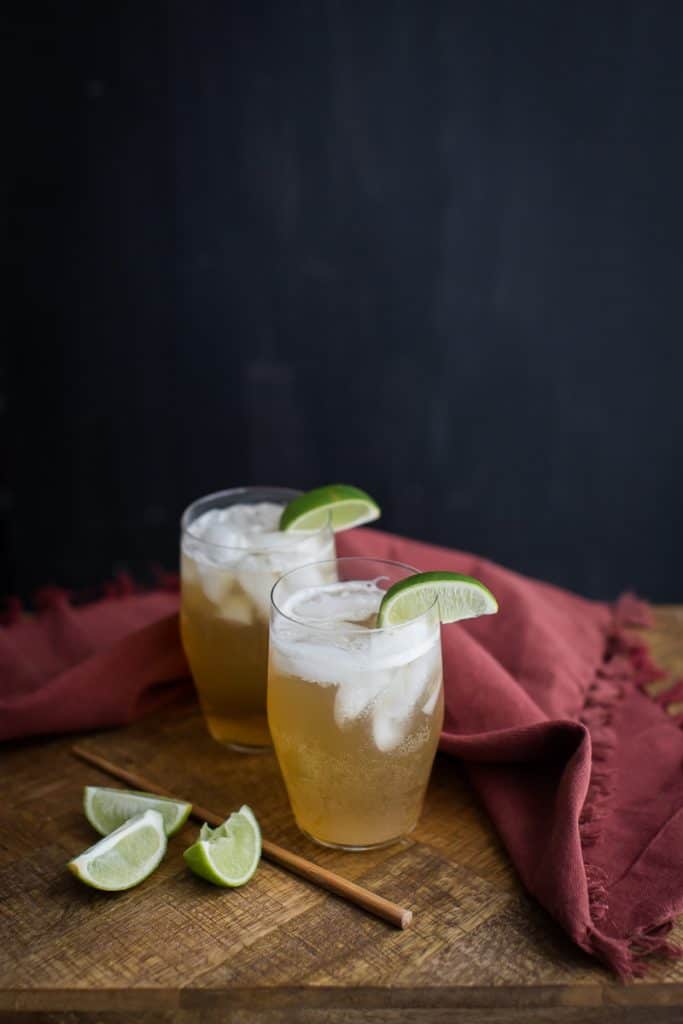 "This ginger lime fizz is my stand-in holiday beverage this year and let me tell you, it's delicious. I actually had this drink at a local restaurant and after looking at the ingredients, I realized this was an easy thing to make at home with three simple ingredients."
Found it here >> Naturally Ella
1. Watermelon Ginger Spritzer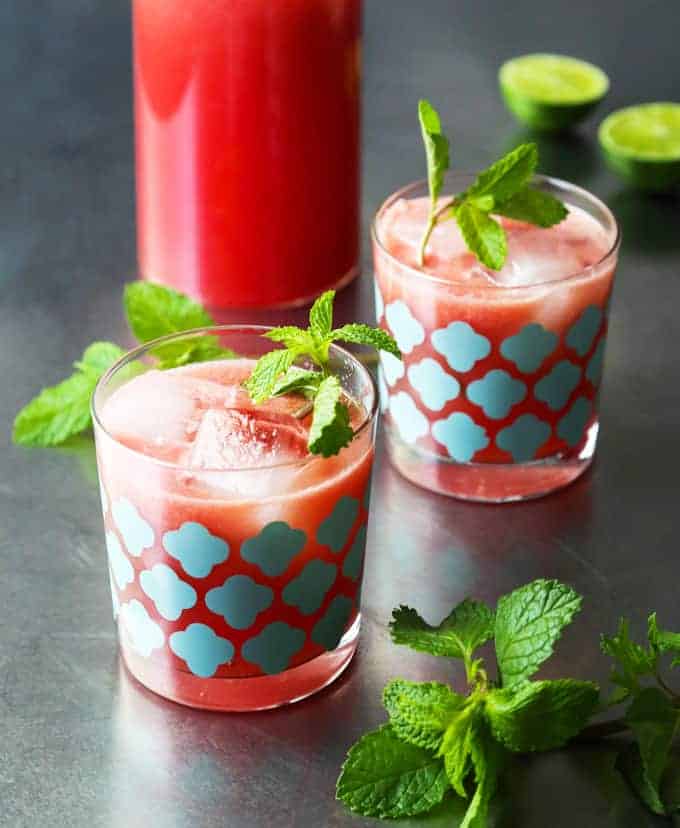 "I'm keeping things short and sweet today. And when I say short, I'm referring to the serious lack of time it takes to blend up this delicious, non-alcoholic beverage."
Found it here >> Kitchen Konfidence