Free Baby Stuff for Expecting Mothers

Babies are so expensive aren't they? And it doesn't seem to matter if it's your first or your fifth! The good news is that companies recognise that and if you know where to look you can get stacks of absolutely free baby stuff for expecting mothers by mail!
But since you probably don't have the energy to go off searching we've pulled together as many pregnancy freebies, offers and promotions as we can find right here in this article.
Please note that offers do change from time to time. In some cases you will need to pay shipping or complete an action to claim the item.
If you're short on time claim these offers first – they're most loved by our readers!
Johnsons Baby Relief Kit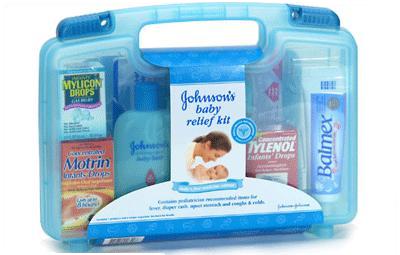 Johnson's Baby Relief KitClaim Yours
This kit contains seven paediatrician recommended items:
Balmex Diaper Rash ointment to protect against diaper rash
Kaolectrolyte for oral rehydration following tummy upsets
Nasal Aspirator for unblocking stuffy noses
Infant's Motrin Concentrated Drops for reducing and relieving pain
Infant's Tylenol Concentrated Drops for reducing and relieving pain
Infant's Mylicon Drops for gas relief
Johnson's Soothing Baby Vapor Baby Bath to comfort babies with stuffy noses
Access to the Earth's Largest Baby Selection
Of course the best way to get "totally free baby stuff" is to list exactly what you want
on your baby registry
.
The Amazon registry is loved by our readers because:
Amazon is a well known brand so friends and family feel comfortable buying gifts from them
The registry is universal so you can actually add items from other stores
You get a free 90 day return period on all Baby Store purchases
If there are still items left on your list when the baby arrives you get a 10% discount (or 15% if you're an Amazon Mom) if you buy the items yourself!
Convenient Online Prenatal Course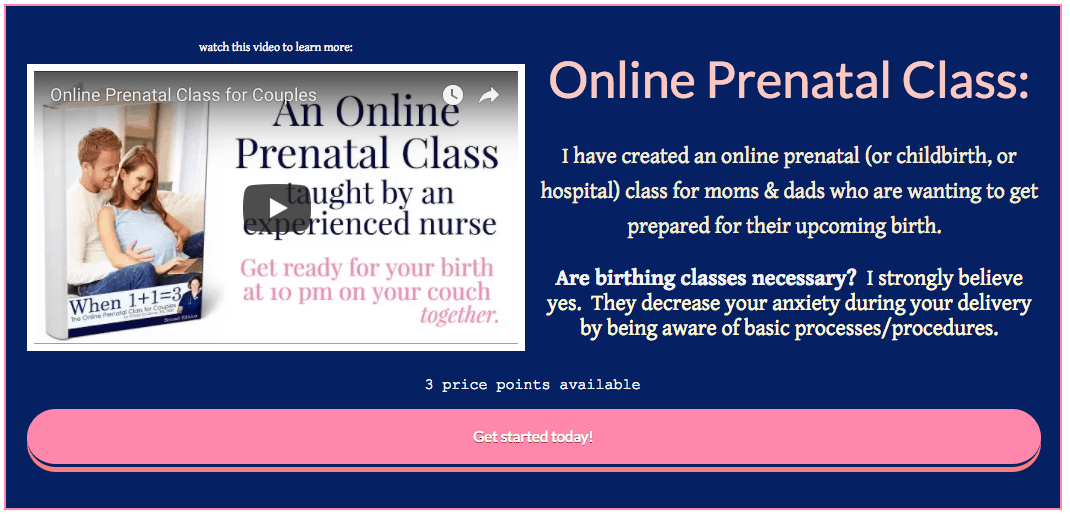 This one is not a freebie, but if you are struggling to find time to get to a prenatal class you need to check out this online class which is taught by a veteran labour and delivery nurse.
More Free Baby Stuff by Mail!!
Want to save more $$ – now work your way through these offers too!
Get 30 Days Free to Amazon Family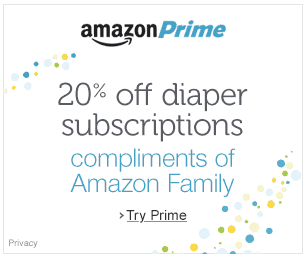 Amazon Family – Free TrialStart Saving $$
We are huge fans of Amazon Prime in this house but did you know that Amazon Family members get Free Two-Day Shipping, exclusive coupons and deals and 20% off diapers subscriptions?
Babies are expensive and you want to save as much money as possible right?
Which is why registering for a free trial of Amazon Family is a no brainer!
You also get to take advantage of the Amazon Prime Day Deals!
Click here to get started and start saving today.
Gerber Bath Time Set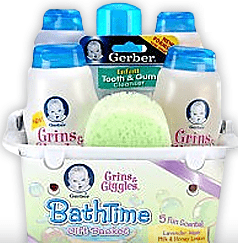 Gerber Bath Time SetClaim Yours
This baby bath time set from Gerber is packed full of goodies to help parents bathe their baby properly.
Claim it for yourself, or as a baby shower gift for a friend. It would even make a great Christmas gift for a new baby.
Inside the box:
A soft hooded terry towel for keeping baby warm and snug after the bath
Foaming baby wash
Baby lotion
Shampoo
Sponge
Tooth and gum cleanser
Toothbrush and toothpaste
As you would expect from Gerber all of the products are hypo-allergenic and tear free!
Click here to claim your bath time set
Get a $250 Bath & Body Works Gift Card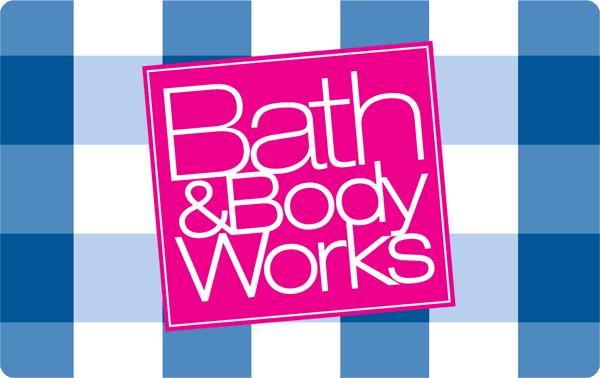 $250 Bath & Body Works Gift CardClaim Yours
Take some time to pamper yourself before the baby comes by claiming your Bath & Body Works Gift Card.
This would also make the perfect stocking stuffer for a new mom, you don't actually have to be expecting a baby to claim one!
Protect Baby from Flu Season & Zika Virus with a Free Carseat Canopy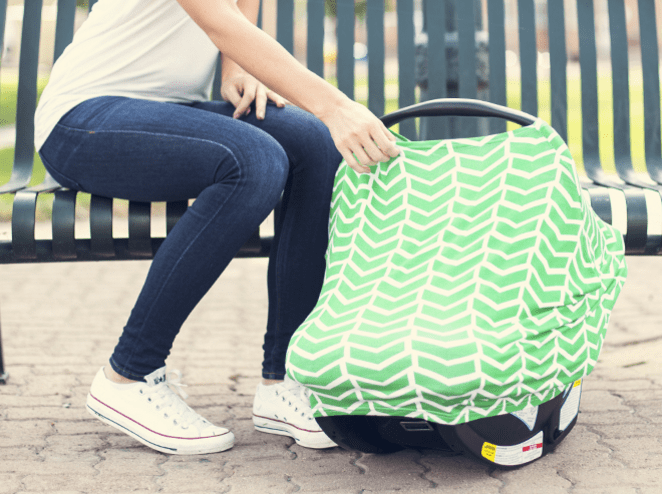 Free Carseat Canopy [Code = ENBABY]Claim Yours
The stylish prints paired with the protection from outside pollutants, bugs, germs and prying eyes make these carseat canopies the perfect solution to give you peace of mind without cramping your style!
Today you can claim a free carseat canopy in the style of your choice and all you have to pay are the shipping fees.
It's the perfect way to enjoy the outdoors this fall worry free.
Order one for yourself or for a friend because they make fabulous baby shower gifts or even stocking stuffers!
Click here to access the store then choose your canopy (in the right size) and use coupon code ENBABY in at the checkout.
Your standard canopy will be free and you only need to pay the shipping fees.
If you're expecting twins (or you'd like two canopies) you can come back here and repeat the process to get your second carseat canopy for free (all you'll pay are the shipping fees.)
Johnson's Free Sample
Claim your free sample from Johnson's and get your chance to win a gift card worth $100!
---
Enfamil Family Beginnings – Up to $250 In FREE Gifts
Let Enfamil® help you nourish milestones. Join Enfamil Family Beginnings.
You'll get trusted advice for every stage of your baby's development, plus discounts on Enfamil products, free samples and goodies, such as an Enfamil Pack 'n Cool™.
This offer is intended for U.S. residents only.
Infant formula
If you're in the US check out this offer for Enfamil or Similac.
Free Baby Carrier
Free baby carrier – Code ENBABY – sometimes it's nice to leave the stroller at home and take the baby out in a carrier.
These are only suitable for use with one baby at a time so if you're expecting twins make sure you click on the image or link twice and use the coupon in two separate transactions to get two free carriers, you just have to pay the shipping costs each time.
The code you need is ENBABY.
Free Nursing Pillow
Free nursing pillow – Code ENBABY – while we're talking about breast feeding you're going to want a nursing pillow for comfort during those regular feeding sessions.
But act fast because stocks are limited on this one.
Just enter the code ENBABY at the checkout to receive your free nursing pillow.
All you pay are the shipping fees.
Huggies Samples for New Moms
Join the Huggies Reward Program and be the first to hear about exciting offers and new products from Huggies.
Free breast pads
Free breast pads worth $35 – if you're in the US or Canada and you're planning on breast feeding your baby then you'll be wanting some breast pads.
Use the promo code ENBABY at the checkout for $35 off the cost of a pair of breast pads!
Please note that the offer is only valid while stocks last and shipping charges apply.
Oh and if you come back and click on the image again you can go through the process and use that voucher code as many times as you like, you just need to pay the shipping each time.
Free Belly Band
Free Belly Button Bands or Body Band worth $40 – ok whoever invented these things is a genius! They're supposed to allow you to wear your own jeans throughout your pregnancy, though if you have two or more on board you'll probably need them to keep your pregnancy pants in check!
Select either two button bands or one button body and use the code ENBABY at the checkout so all you have to pay are the shipping fees.
If you want more than one just come back here, click on the image again and repeat the process.
Natural diapers & wipes kit – Free Trial
Diapers with a natural, comfy fit, and soft, durable wipes that are gentle on your baby's delicate skin.
Guaranteed toxin and carcinogen-free, and delivered straight to your door!
Click here to start your free trial, you just pay shipping.
*Ordering the Free Trial Kit(s) enrols you as an EverydayHappy MEMBER. You can cancel any time for any reason. If you choose not to cancel your membership within 7 days of receiving your Free Trial Kit(s), you will be charged $79.95 + $5.95 S&H for your monthly Diapers & Wipes bundle, $39.95 + $5.95 S&H for your monthly Family Care bundle, or $119.90 + $5.95 for both monthly bundles.
Free Nursing Cover
Free Uddercovers nursing cover worth $35 – Code ENBABY – if you want to leave the house while you're nursing you might want to grab one of these free nursing covers to offer you and the little ones some privacy.
Just enter the code ENBABY at the checkout to claim your free baby stuff by mail.
Don't forget you will need to cover the shipping charges.
---
Free Baby Stuff for Expecting Mothers
We've rounded up so much free baby stuff it will take you some time to claim it all! But make sure you don't forget about yourself.
Here's some great free stuff for expecting mothers too!
Free Healthy Snacks
Free healthy snacks – whether you're trying to stave off the morning sickness, or you're nursing and need to consume some extra, healthy, calories you can't go wrong with a Graze Box full of healthy snacks delivered to your door. Click here to get your first box free!
Earn Gift Cards When You Can't Sleep
Join Swagbucks – If you haven't discovered Swagbucks yet you're missing out. You can earn points towards free gift cards just by searching the web, playing games and quizzes or watching movie trailers. While you're putting your feet up you might as well do something productive right? Click here to get started.
More Baby Freebies
This list of baby freebies includes information on discounts offered by Babies R Us, Halo Sleep Sac and OshKosh B'Gosh, as well as coupon information for Oceanspray, Playtex Diaper Genie and Huggies.
Check out this list for details of Evenflo free samples, and free Carter's clothing (if you're having triplets or more!)
Over on this baby freebies page you'll find details of a free subscription to American Baby magazine which is always full of baby coupons.
Free Baby Samples for UK Mums
If you're in the UK then this page should help you work out which companies to contact to get your baby freebies.
Which has a good list too, including a reminder that you're eligible for free dental care and prescriptions on the NHS during your pregnancy and then through to your babies' first birthday.