This post may contain affiliate links, which means I may receive a commission if you click on a link and purchase something. As an Etsy and Amazon Associate I earn commissions from qualifying purchases.
This beautiful set of galactic toys is totally out of this world! Take a closer look at this crochet pattern.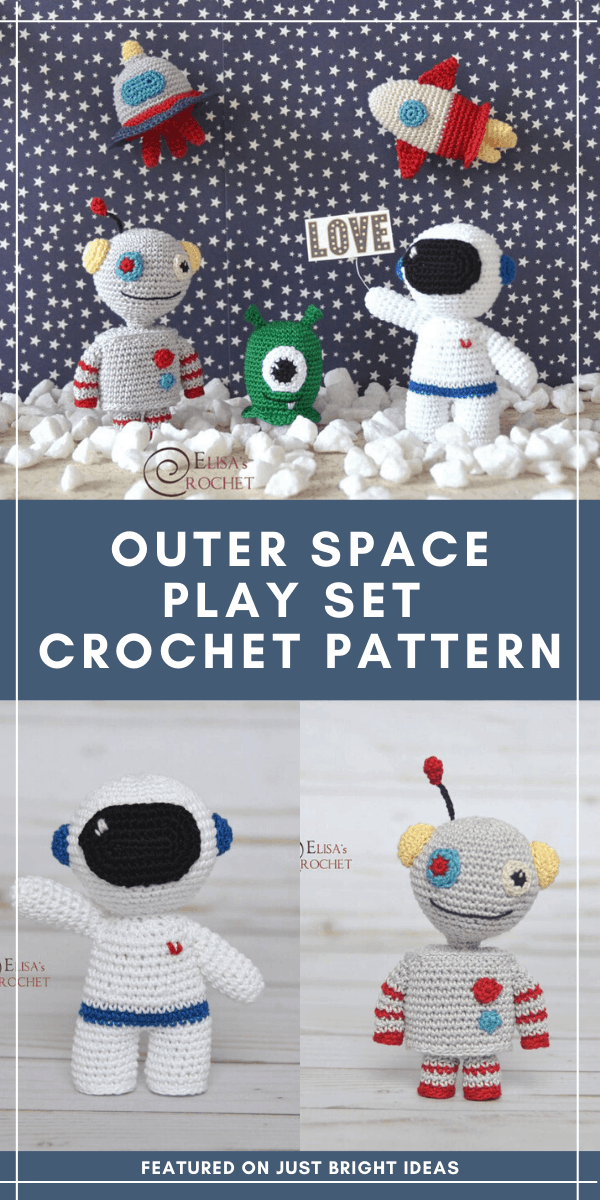 Oh my goodness, how cute is this little outer space play set!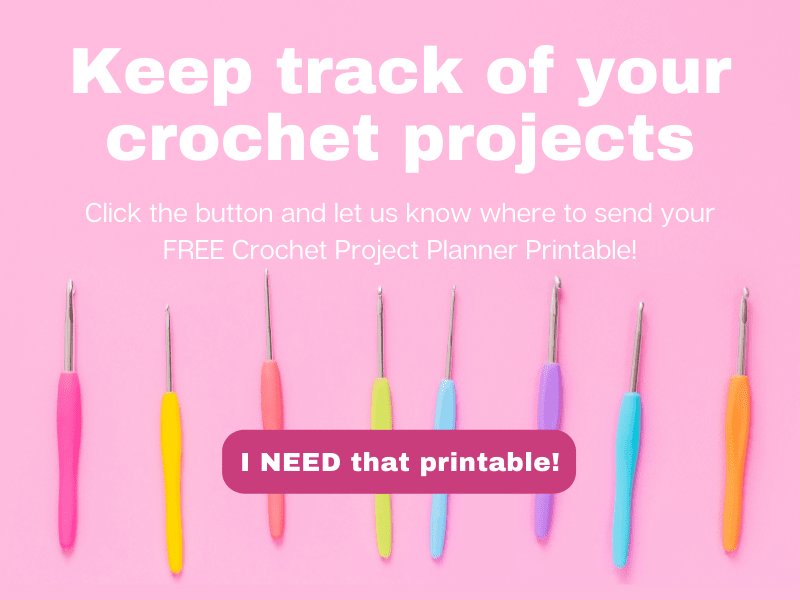 If you have a space fan in your family you need to add this crochet pattern to your project list!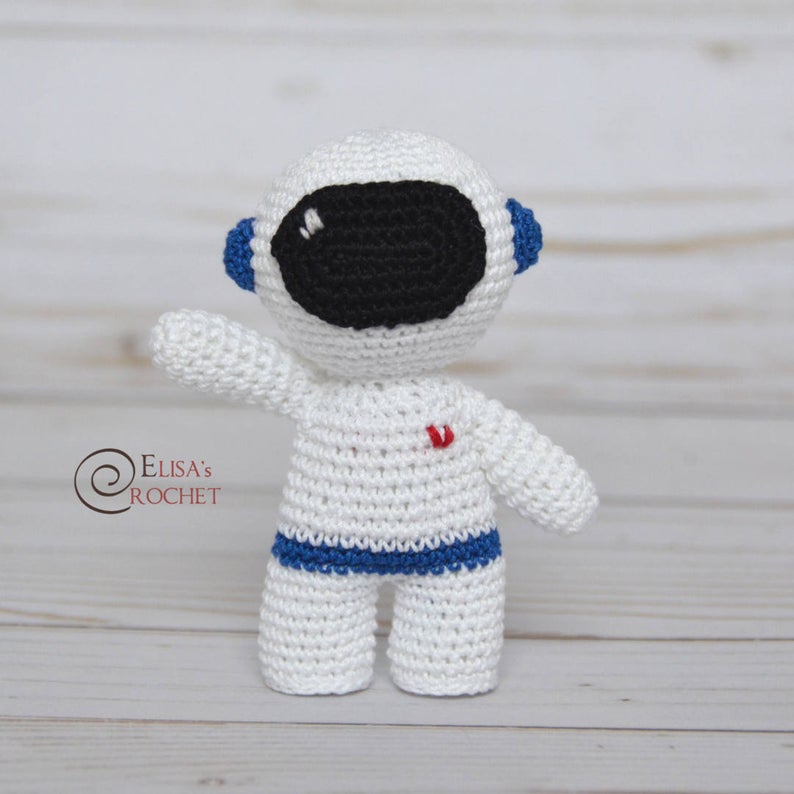 Here's a closer look at the sweet little astronaut proudly wearing his space suit, all ready for a space walk perhaps?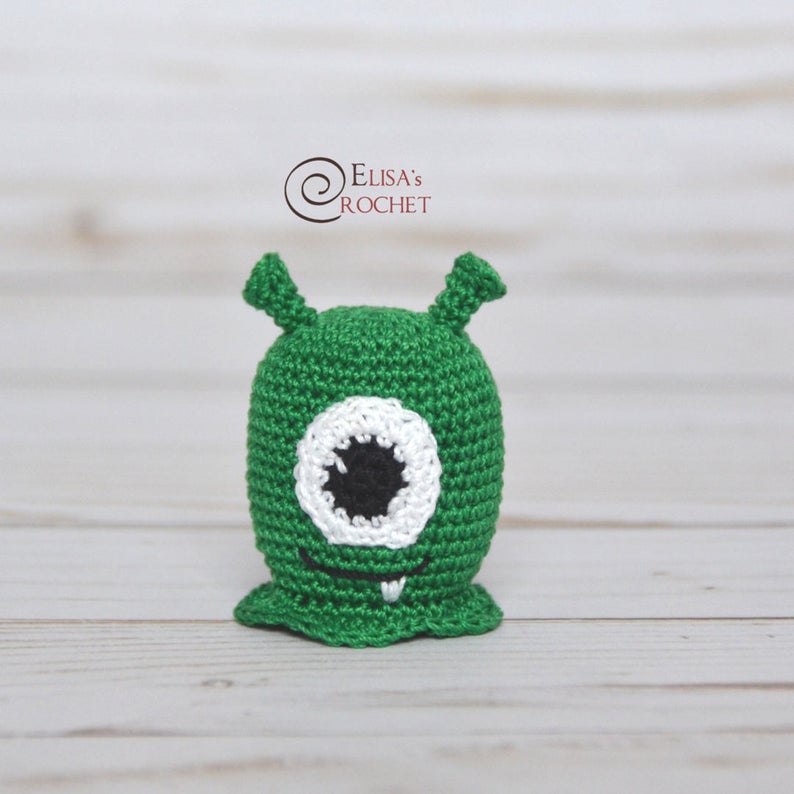 And here is the little alien that he meets on his travels!
You can make the whole play set for a child who loves space.
Or make the little figures to hand out as party favours at a rocket themed birthday party!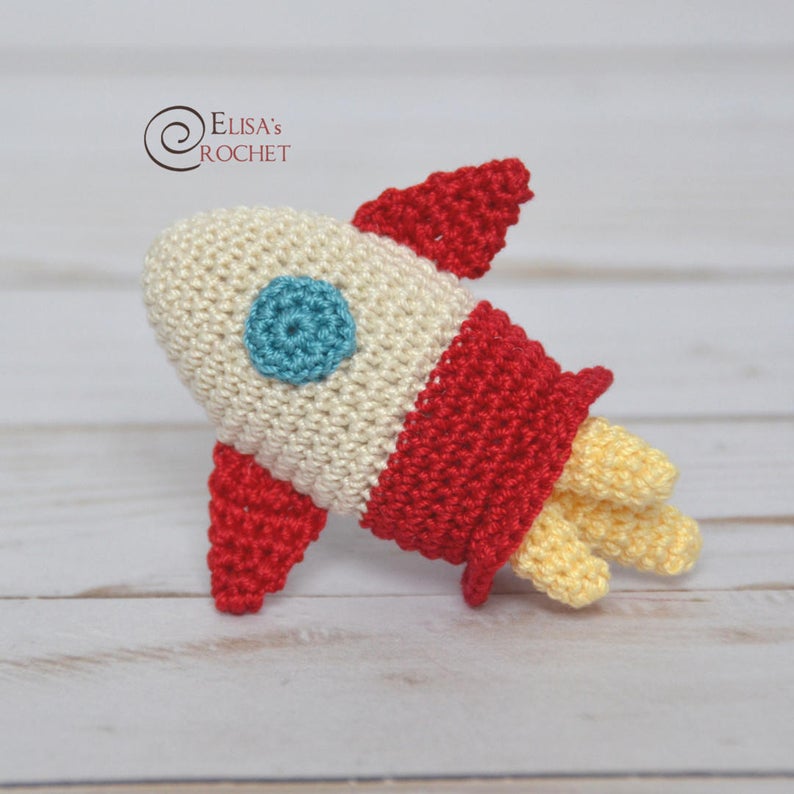 The crochet pattern includes instructions for a rocket and a space ship.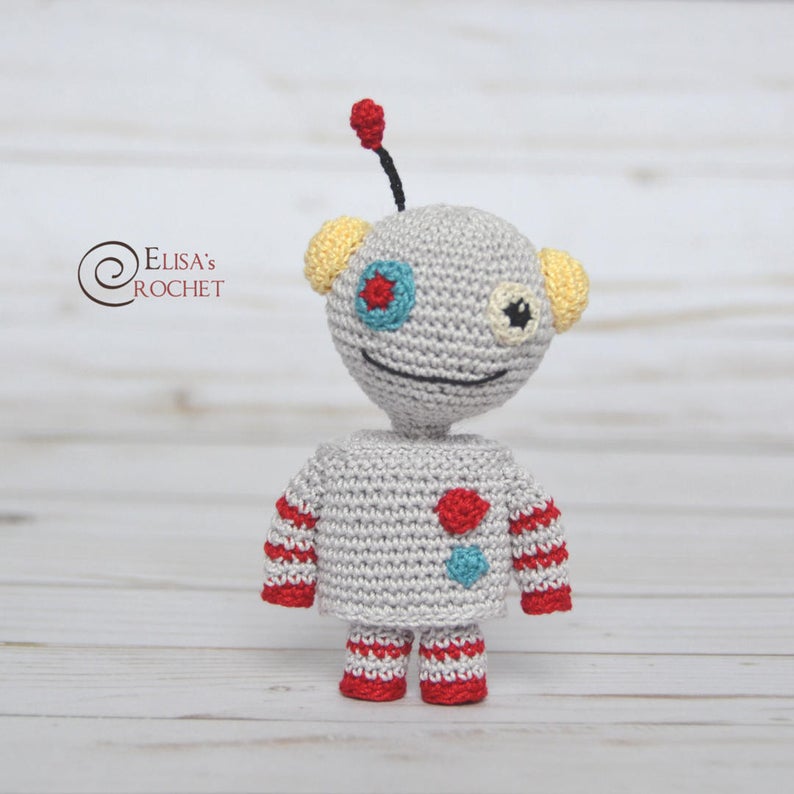 And we can't forget this cute little guy! Because every space man needs a robot to keep him company on his space travels right?