You are going to be spoiled for choice by these fabulous patriotic mason jar crafts that you can use to decorate your home.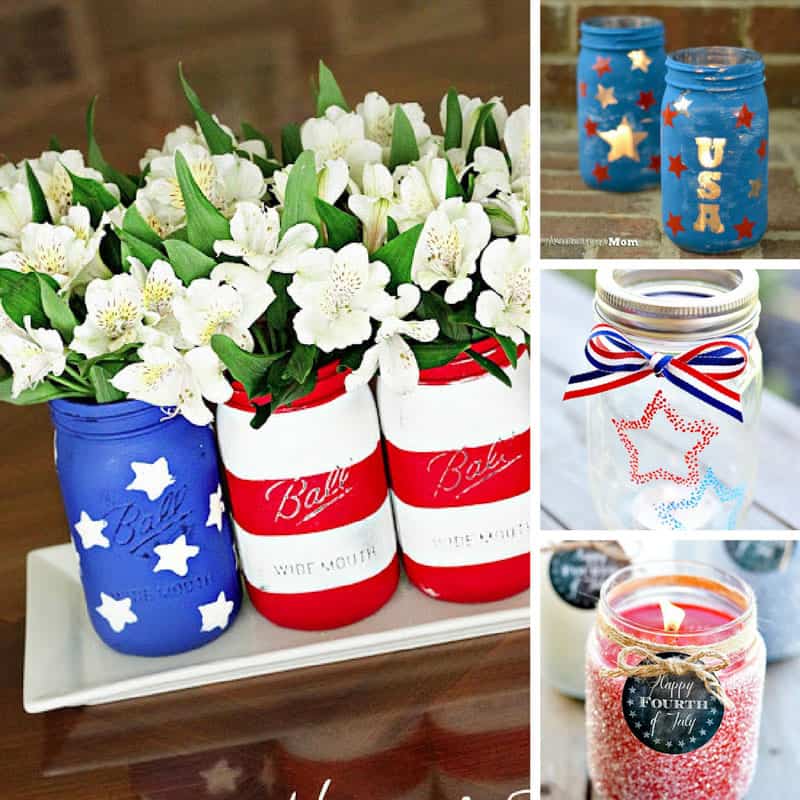 Patriotic Mason Jar Crafts
We love mason jars and if you do too you are going to be super excited about our collection of Patriotic Mason Jar Crafts! We've scoured the internet for the best ideas and pulled them all together of you here.
Don't forget to scroll to see all the ideas and be sure to pin your favourites!
21. Spray paint them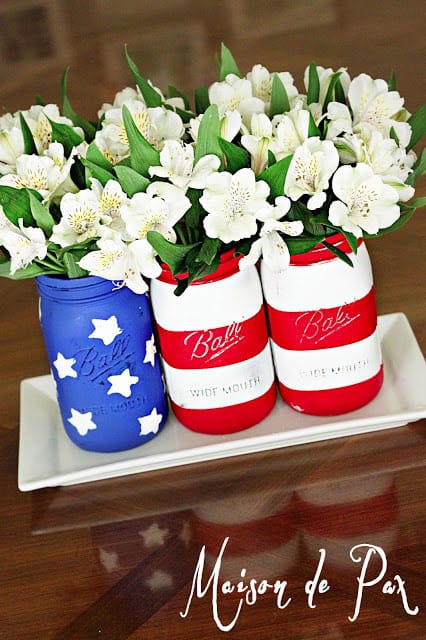 For a classy centrepiece paint your mason jars and then add some beautiful flowers.
20. Draw on them with Sharpies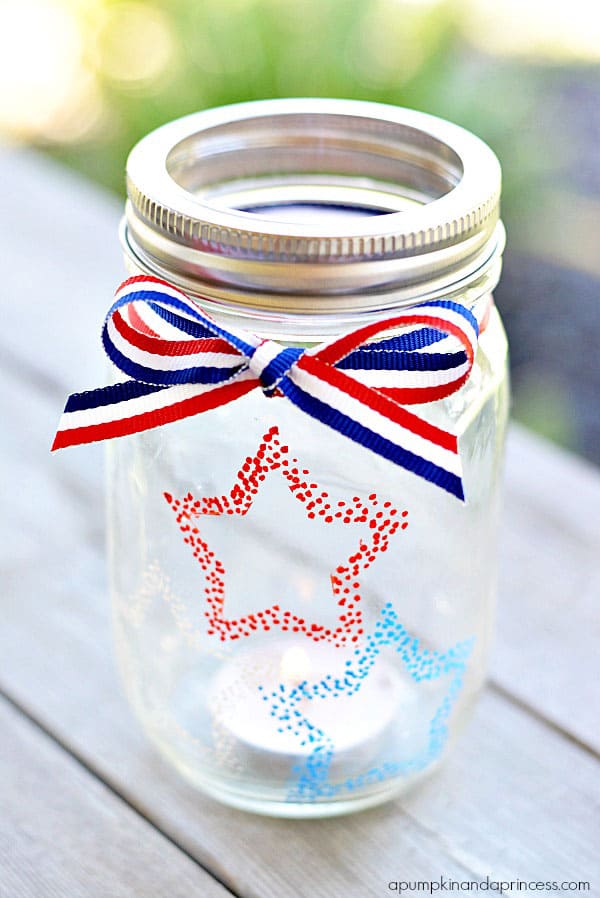 If Sharpie markers are your guilty pleasure put them to good use in this patriotic mason jar project!
19. Wrap them with bandanas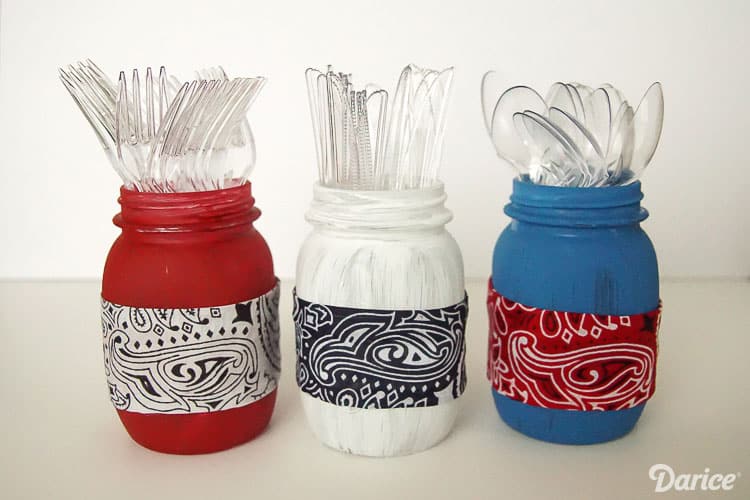 If your ribbon stash is empty grab some bandanas instead!
18. Turn it into a candle sconce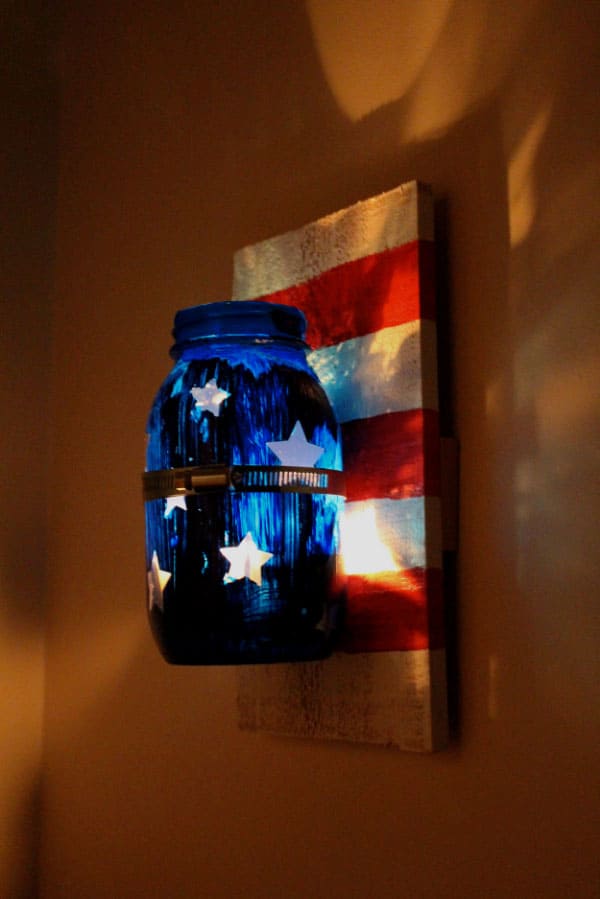 This looks amazing – and was really easy to make.
17. Fill them with sand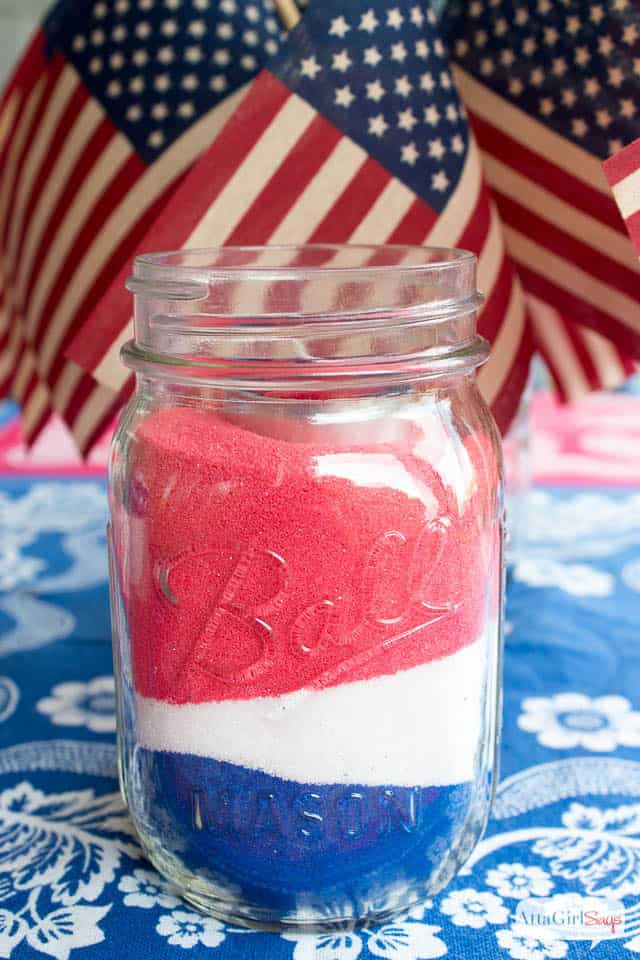 Get the kids involved making some patriotic sand art for your 4th of July celebrations.
16. Fill them with lights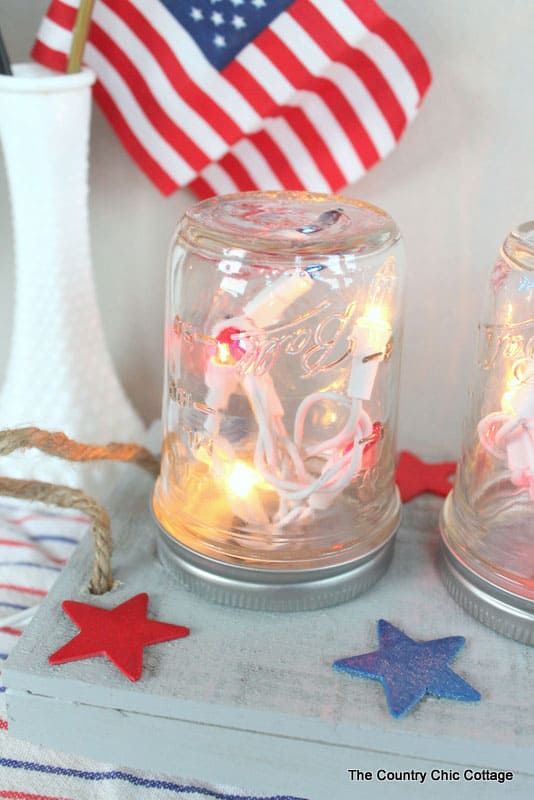 Light up your party with this patriotic mason jar centrepiece which is super easy to make and looks amazing!
15. Fill them with popcorn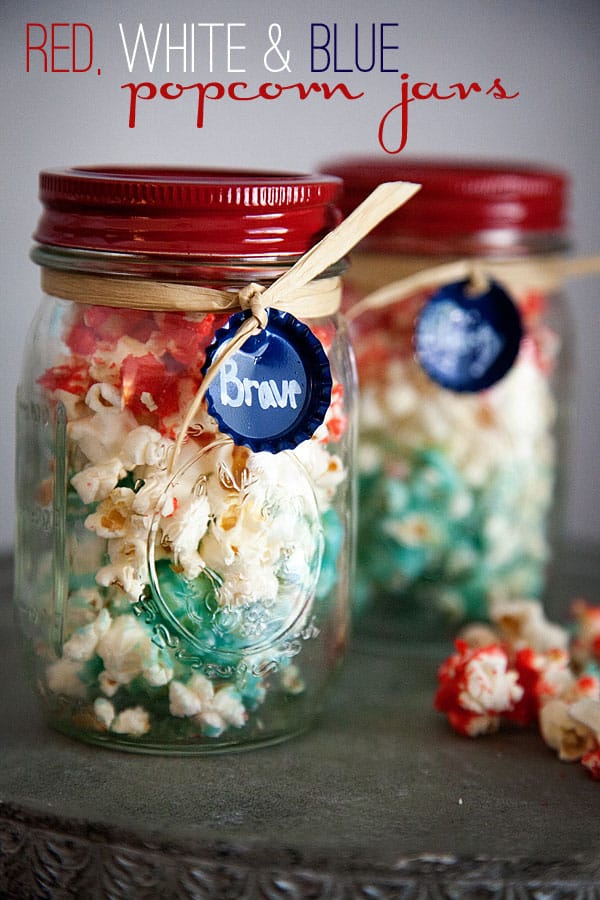 No one said your patriotic mason jar crafts couldn't be edible right?
14. Decorate them with glitter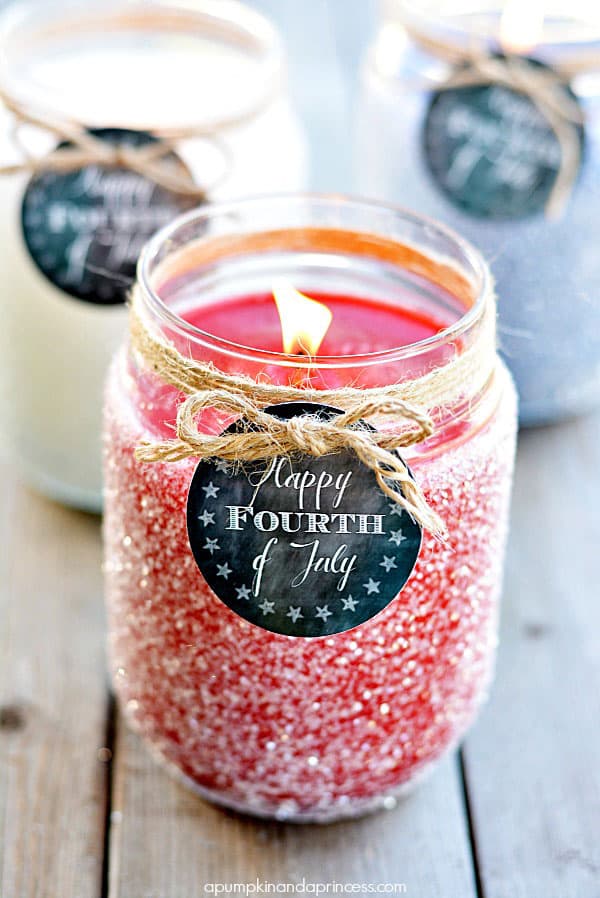 Bring on the glitter and the Mod Podge!
13. Paint them star spangled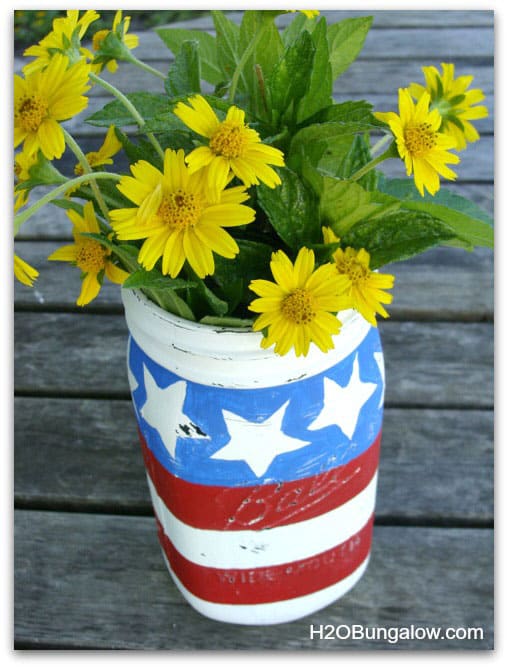 Mix and match your stars and stripes to make a great set of patriotic jars for your party table.
12. Fill them with coloured rice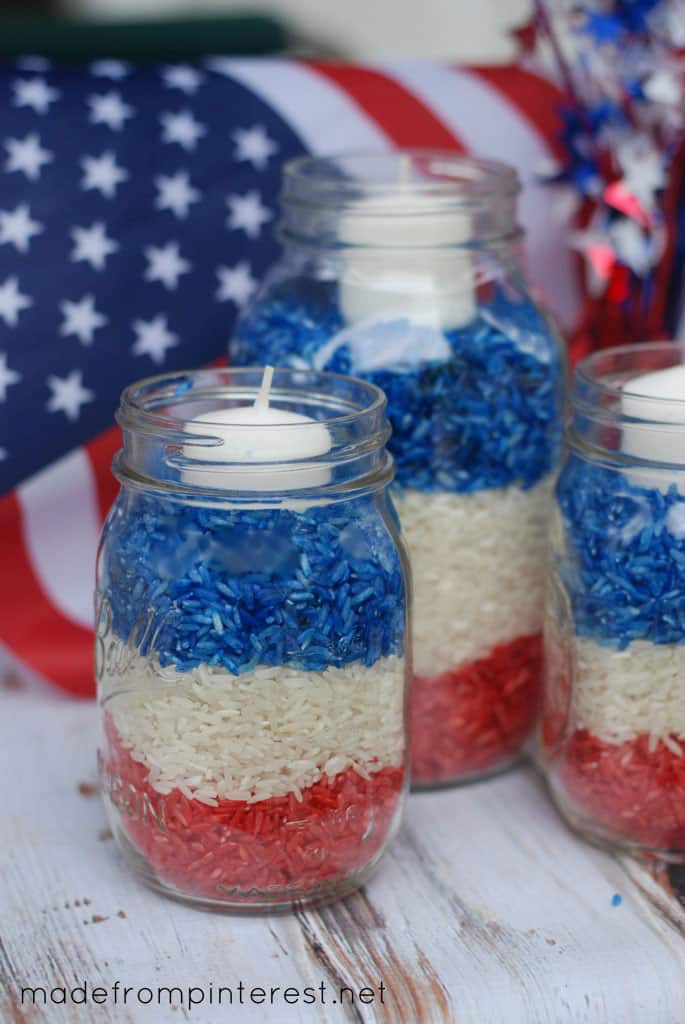 What simple way to turn your mason jars into patriotic candle holders!
11. Use Burlap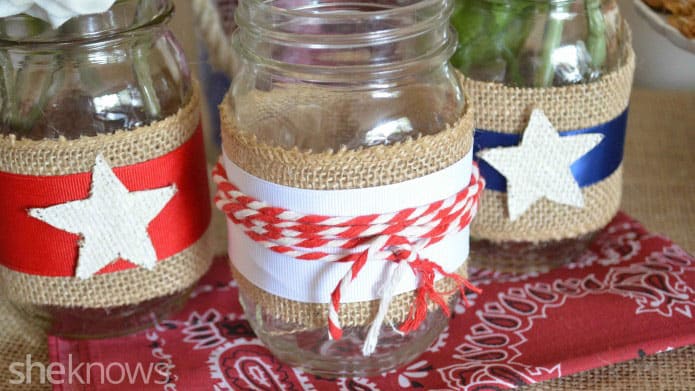 Burlap is a great base for your mason jar decorations as it adds a nice rustic feel.
10. Paint and stamp them
9. Make a cozy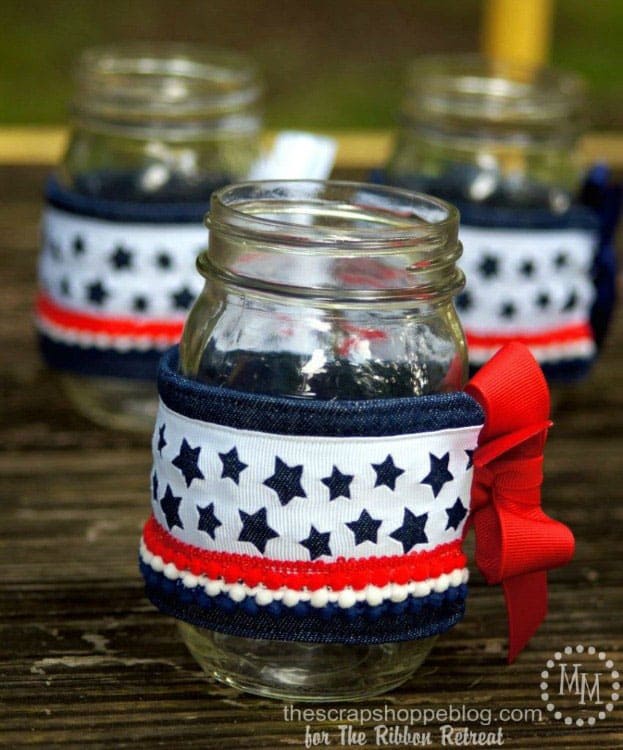 It's time to raid that ribbon stash and make some patriotic copies for your mason jars!
8. Add a flag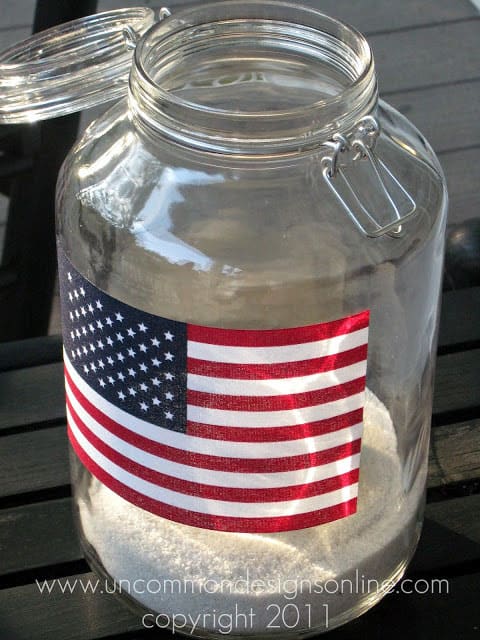 If you're short on time try this simple craft that just needs a flag.
7. Decoupage them
6. Paint them star spangled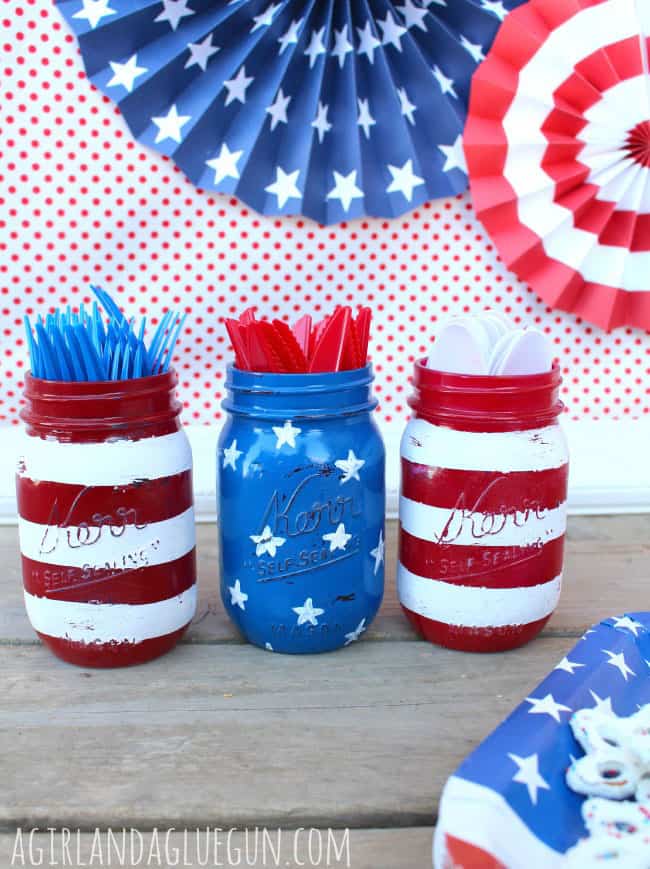 Grab your red, white and blue spray paint and get to work!
5. Decorate with stars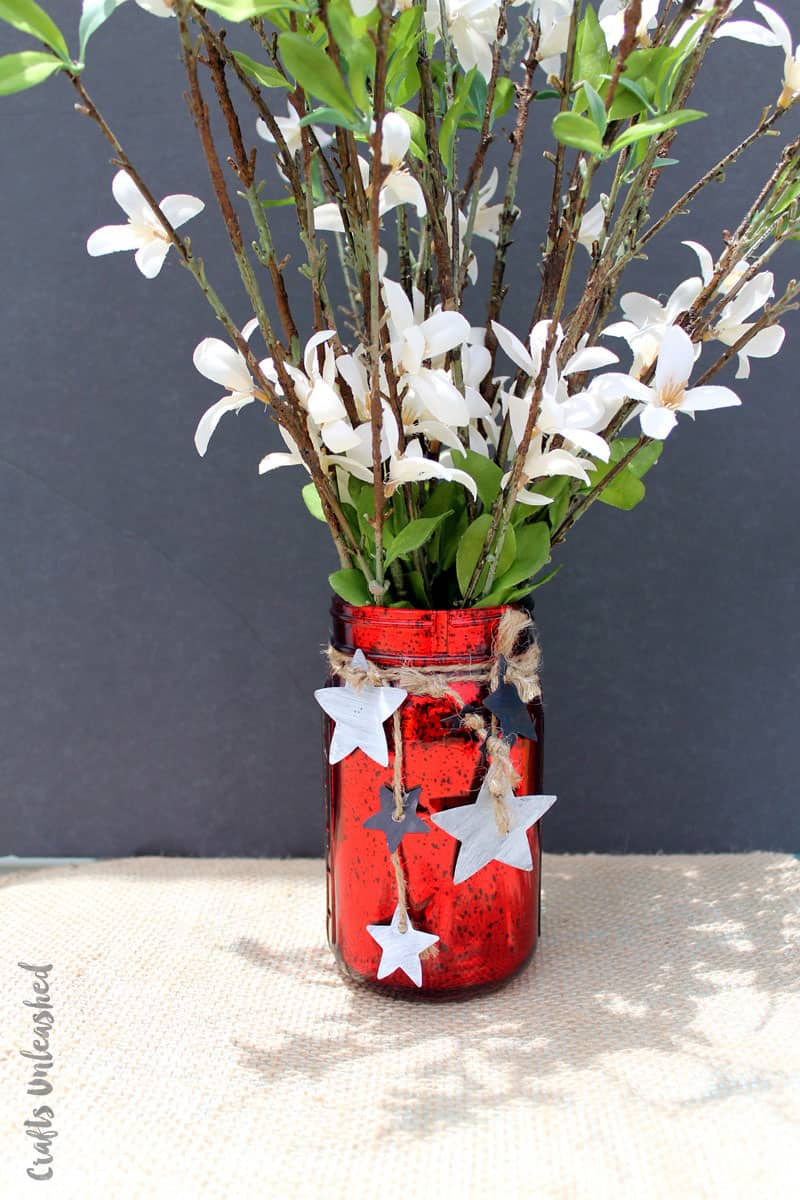 This red glass effect is gorgeous and the stars add a patriotic feel to your mason jar. Watch the video tutorial below to see how it's done.
4. Add a ribbon medallion
3. Crochet a patriotic sleeve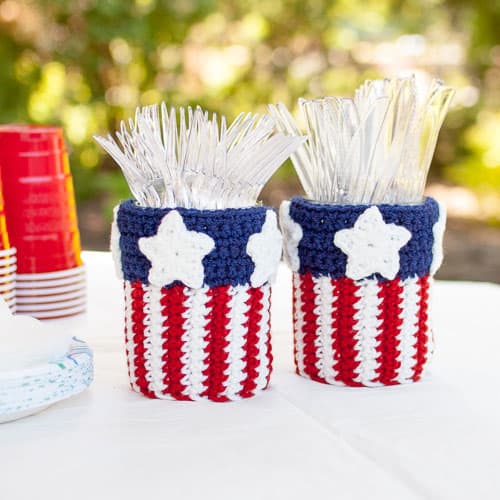 If you're handy with a crochet hook have a go at making a fabulous patriotic sleeve for your jars and then using them as cutlery holders.
2. Turn them into lanterns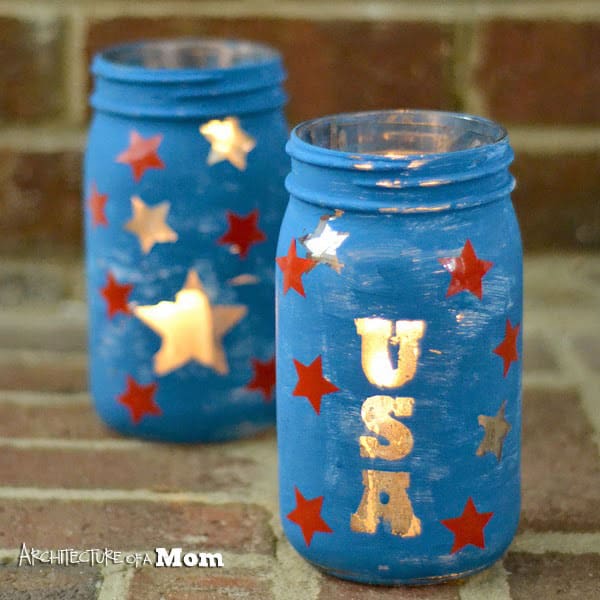 If you love mercury glass you need to check out this tutorial that shows you how to make a faux mercury glass effect in your stars and letters on your mason jar.
1. Use patriotic ribbon and twine stars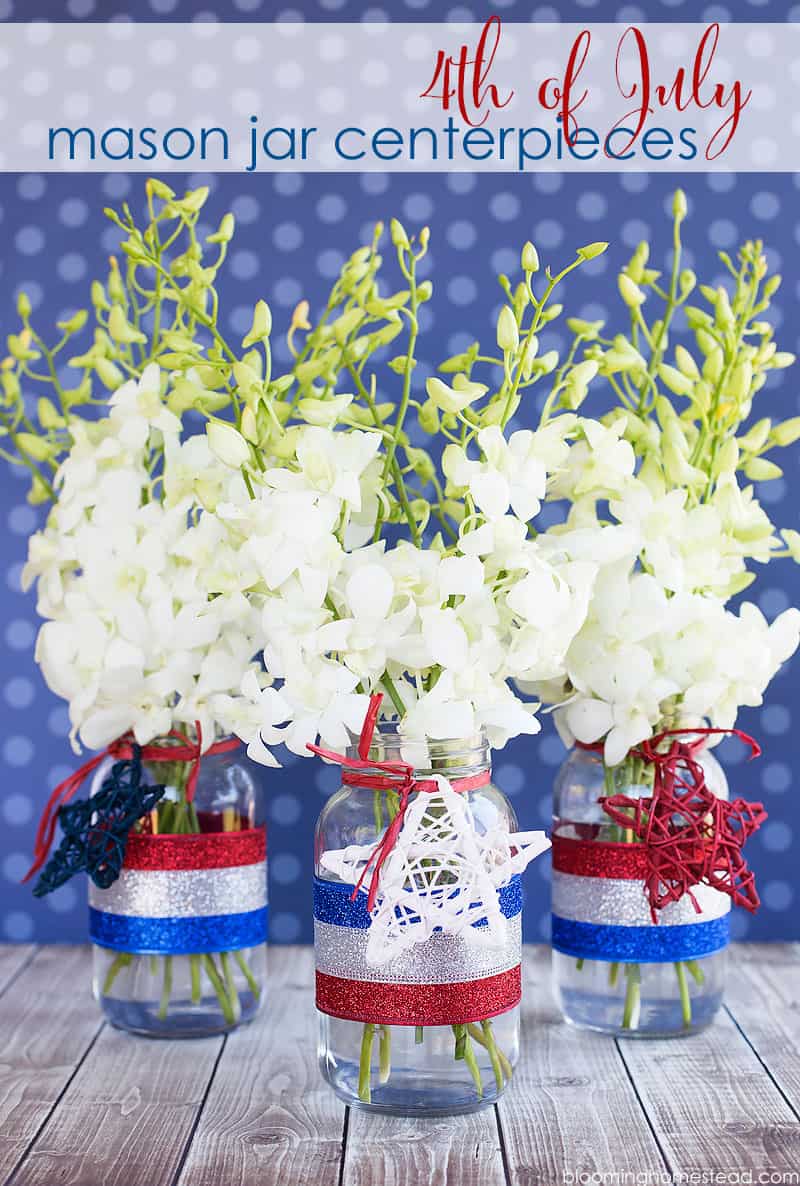 Use ribbon and twine stars to give your jars a patriotic feel and then add some gorgeous flowers for the perfect centrepiece.
&
---