These rustic wedding centerpieces are the perfect way to finish off your table decor whether you're getting wed in a barn or a country house.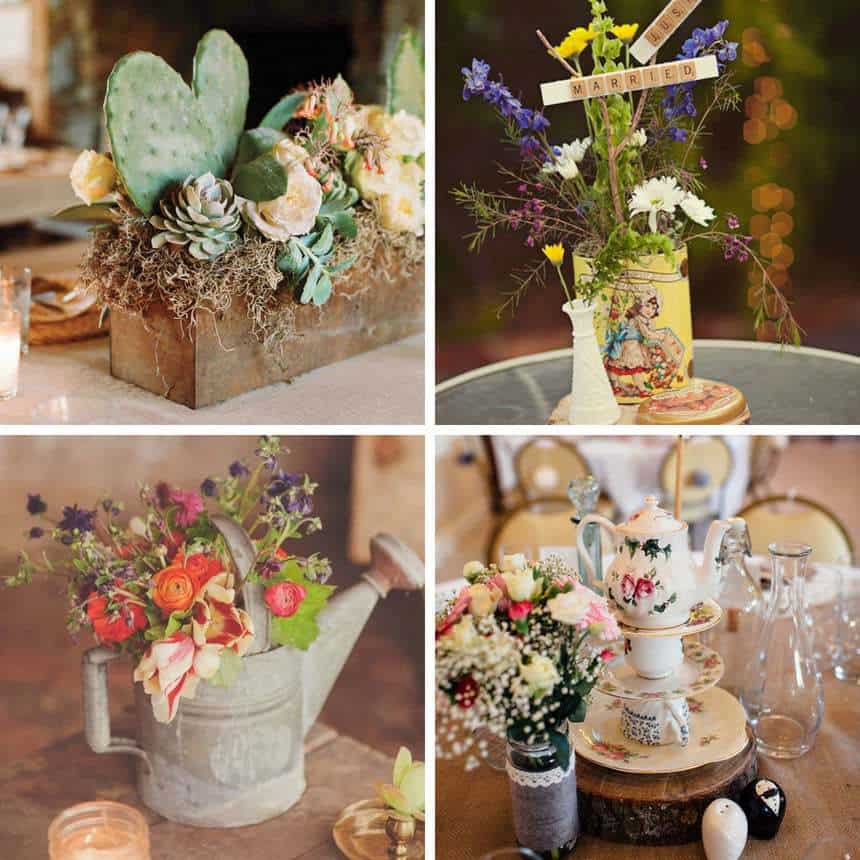 Simple Rustic Wedding Centerpieces
If you're looking for rustic centerpiece ideas for your wedding you'll love today's post.
Whether you're combining rustic with industrial, modern or vintage style we've got 12 creative ways to create a gorgeous centerpiece that will be the perfect fit for your special day.
Just add your blooms of choice to rock your rustic wedding table decor!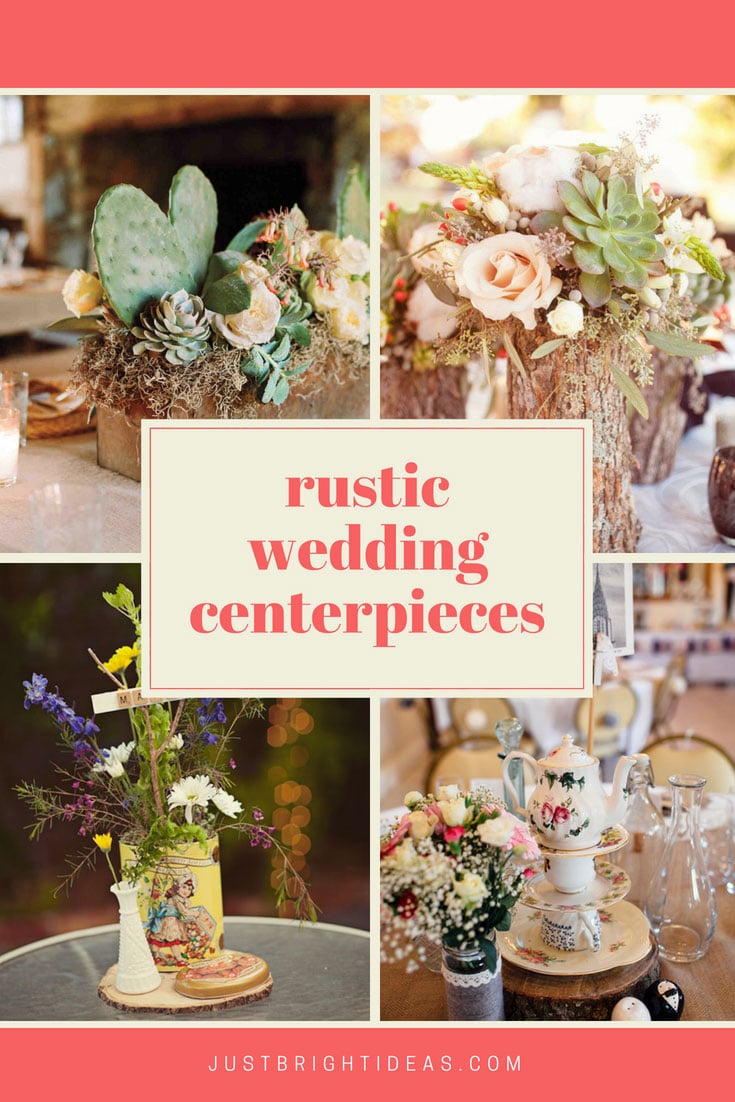 Use wooden boxes or crates
Use vintage watering cans
Or pitchers
Use vintage tins
Use a variety of sizes and designs to add interest.
Use branches
Or wood slices
Layer up slices of different sizes.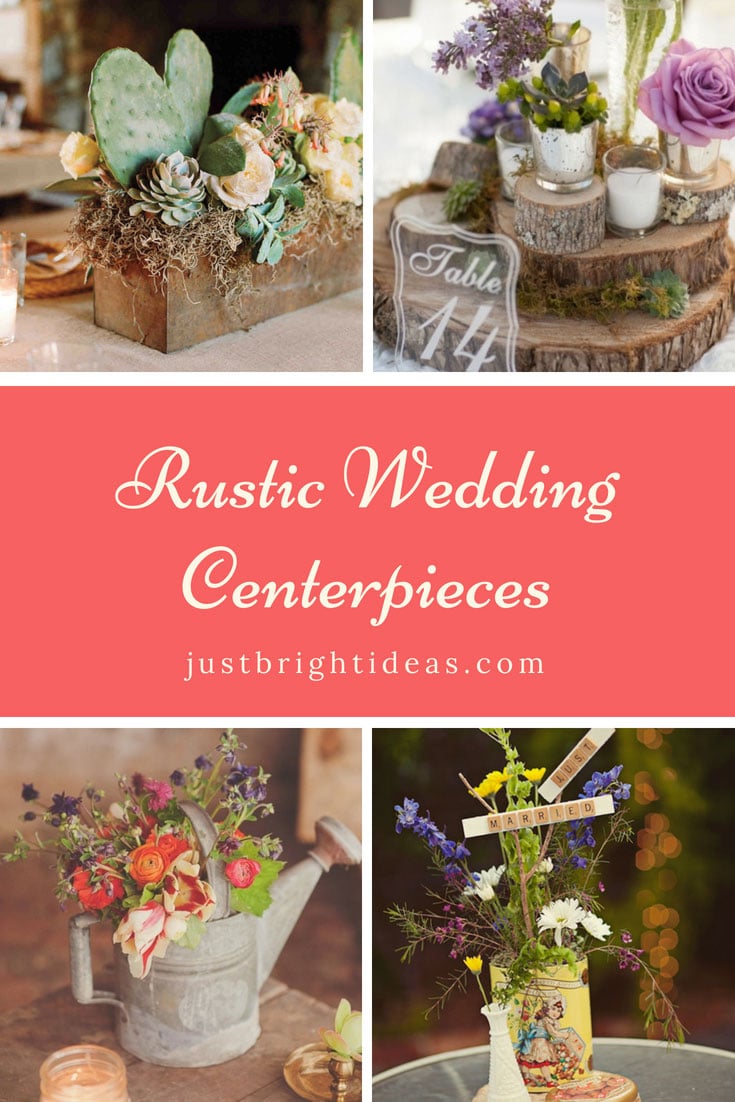 Use jars
Or combine wood slices and jars
Create floral tripods from sticks
Use vintage tea pots or tureens
Hit the local flea market or try Etsy.
Use floral wreaths