The latest breakfast craze is sure to put a smile on your face – because these smoothie bowls are also known as BEAUTY bowls for good reason!
Smoothie Bowls
Smoothies are a great way to start your day because they're packed with vitamins and nutrients and protein and all that good stuff. And if you prep the ingredients in advance they're quick and easy to make too which is great if you need to "drink" breakfast on the run. But somedays you want to eat breakfast at a more leisurely pace right? Maybe even use a spoon? Well smoothie bowls are the hottest breakfast trend right now and we guarantee you've never seen a more beautiful breakfast. They don't call them Beauty Bowls for nothing!
How do you make a smoothie bowl? Pretty simple really. Take your favourite smoothie, pour it into a bowl and then add your topping of choice. Fruit, oats, maybe even some granola! But the real trick is to make it so beautiful you can't help but start your day with a smile. Here's some of our favourite smoothie bowls to inspire you!
12. Rainbow Green Smoothie Bowls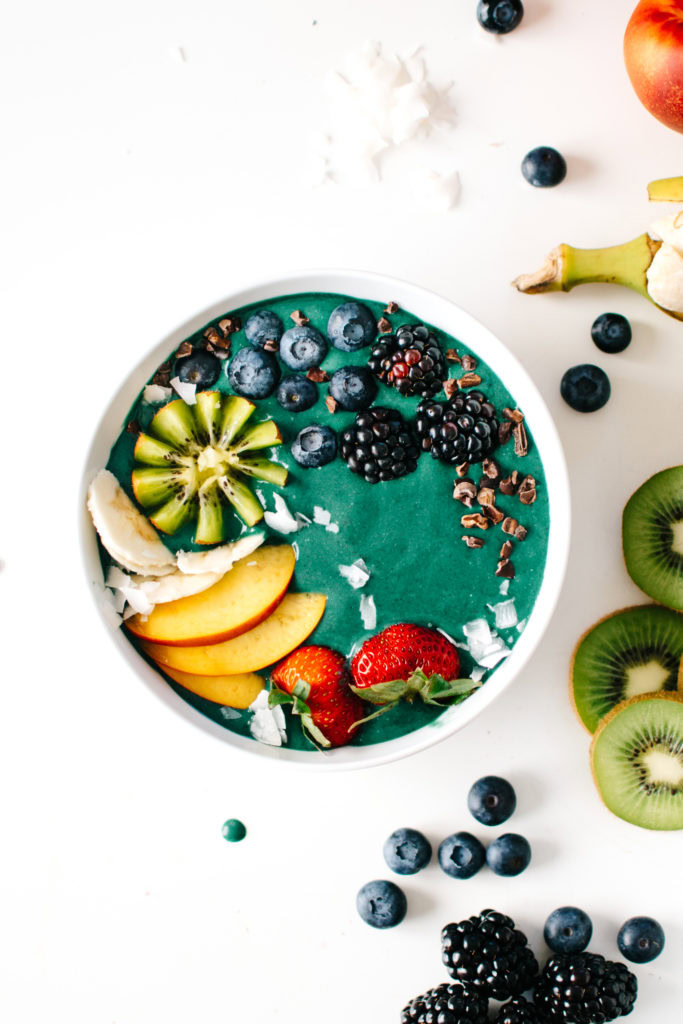 11. Blueberry Coconut Smoothie Bowl (Vegan, Gluten Free)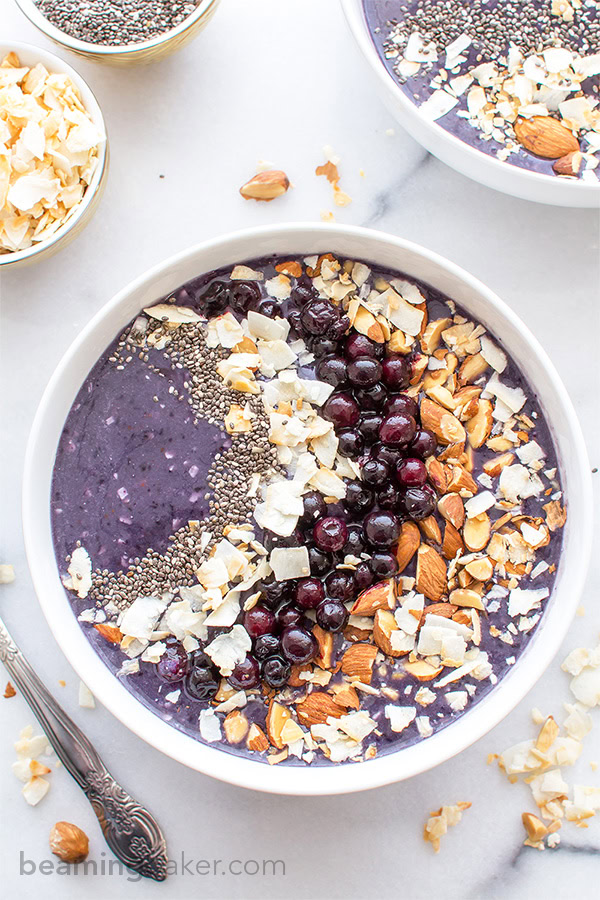 10. Rainbow Unicorn Protein Smoothie Bowls
9. Raspberry and Almond Smoothie Bowl