8. Chocolate Peanut Butter Banana Smoothie Bowl
This post may contain affiliate links, which means I may receive a commission if you click on a link and purchase something. As an Amazon Associate I earn from qualifying purchases.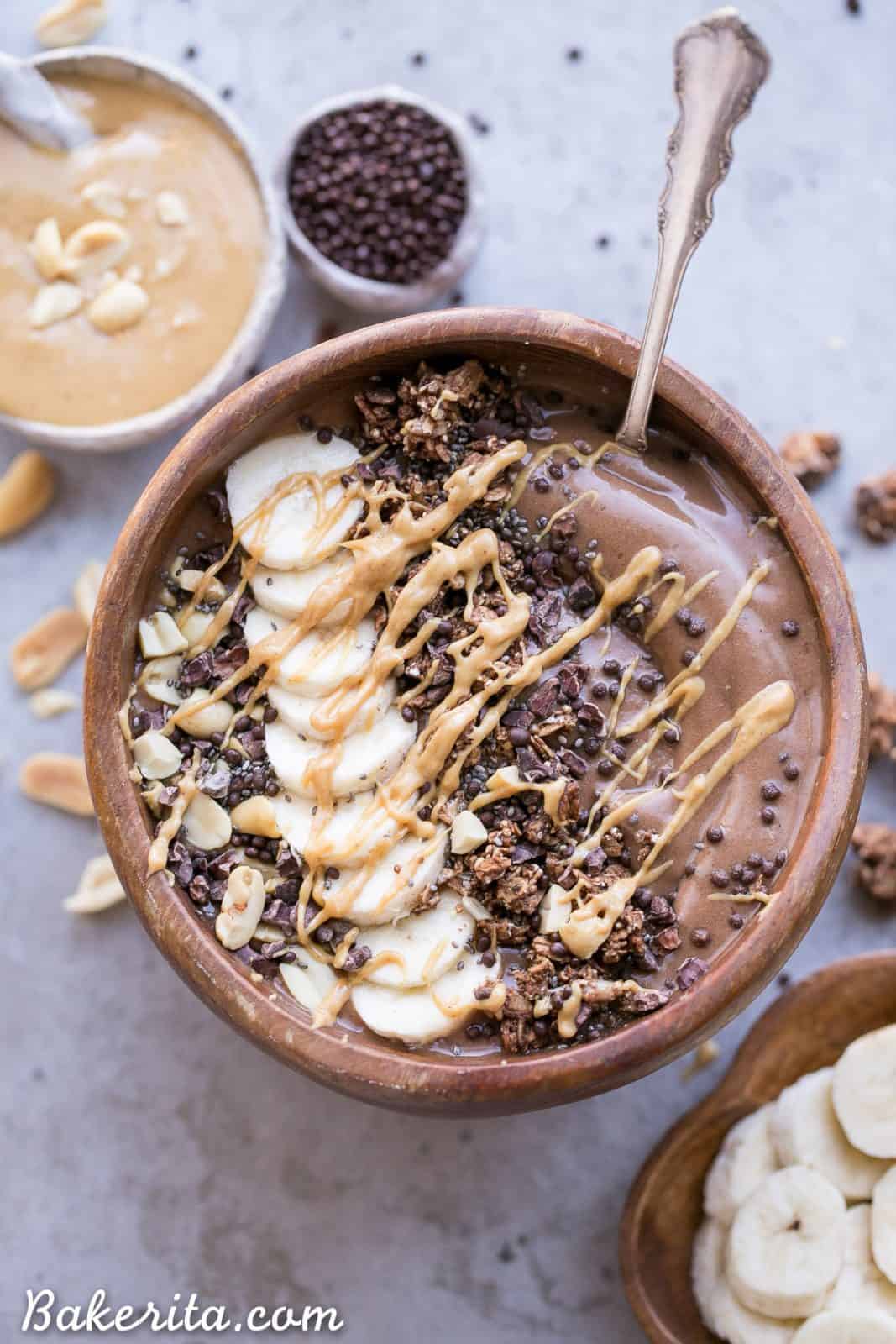 Found it here >> Bakerita
This is a recipe to keep in your back pocket for those days when you REALLY don't want to get out of bed, but you have to. Because what could be more tempting that a bowl full of chocolate peanut butter smoothie goodness??
7. Green Smoothie Bowls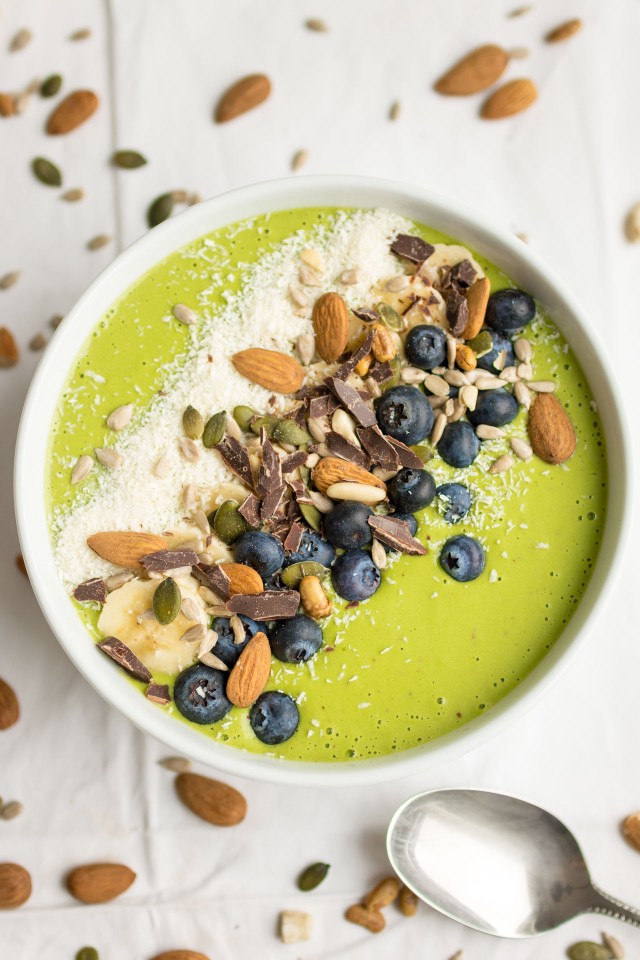 Found it here >> Lauren Cards Cooks
You can turn your favourite green smoothie into a beauty bowl too. Here's a gorgeous bowl to inspire you!
6. Berry Rice Protein Nice Cream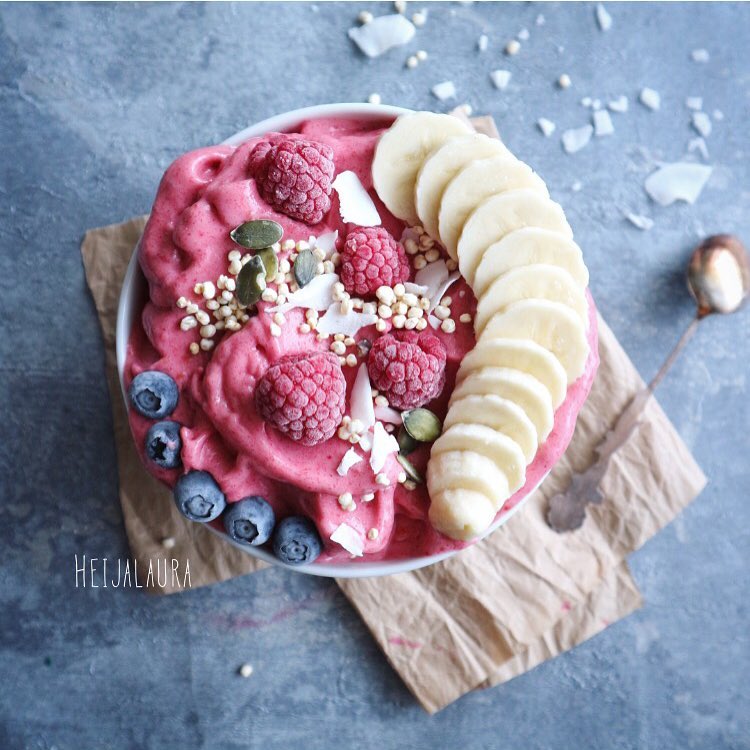 Found it here >> @heijalaura
This looks like the perfect way to start a hot summer's morning!
5. Hot Chocolate Smoothie Bowl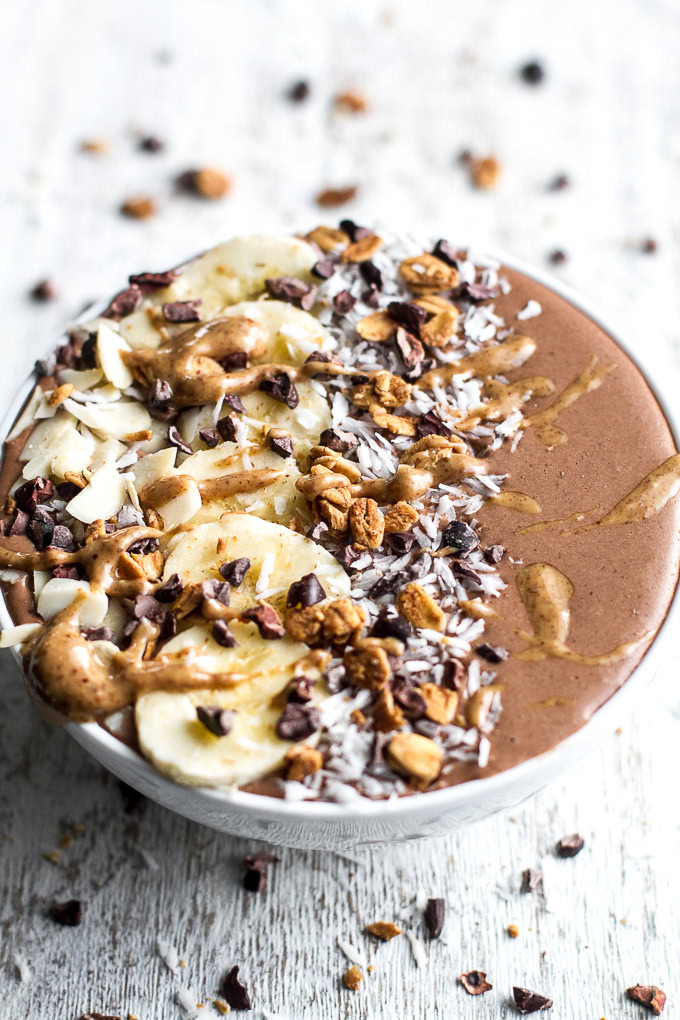 Found it here >> Running with Spoons
If you've been working on the assumption that smoothie bowls have to be served cold then this one is a bout to rock your breakfast world… because you eat it warm! Seriously it's hot chocolate goodness in a bowl and deliciously thick and creamy!
Need cacao nibs? Get them here!