This post may contain affiliate links, which means I may receive a commission if you click on a link and purchase something. As an Etsy and Zazzle Affiliate I earn commissions from qualifying purchases.
Are you looking for summer outdoor party food recipes to feed a crowd? We've got some delicious ideas that are cheap and easy to make too!
Summer Outdoor Party Food Ideas
Whether you're hosting a get-together in your backyard or meeting friends for a picnic in the park this menu is perfect for kids and grownups alike.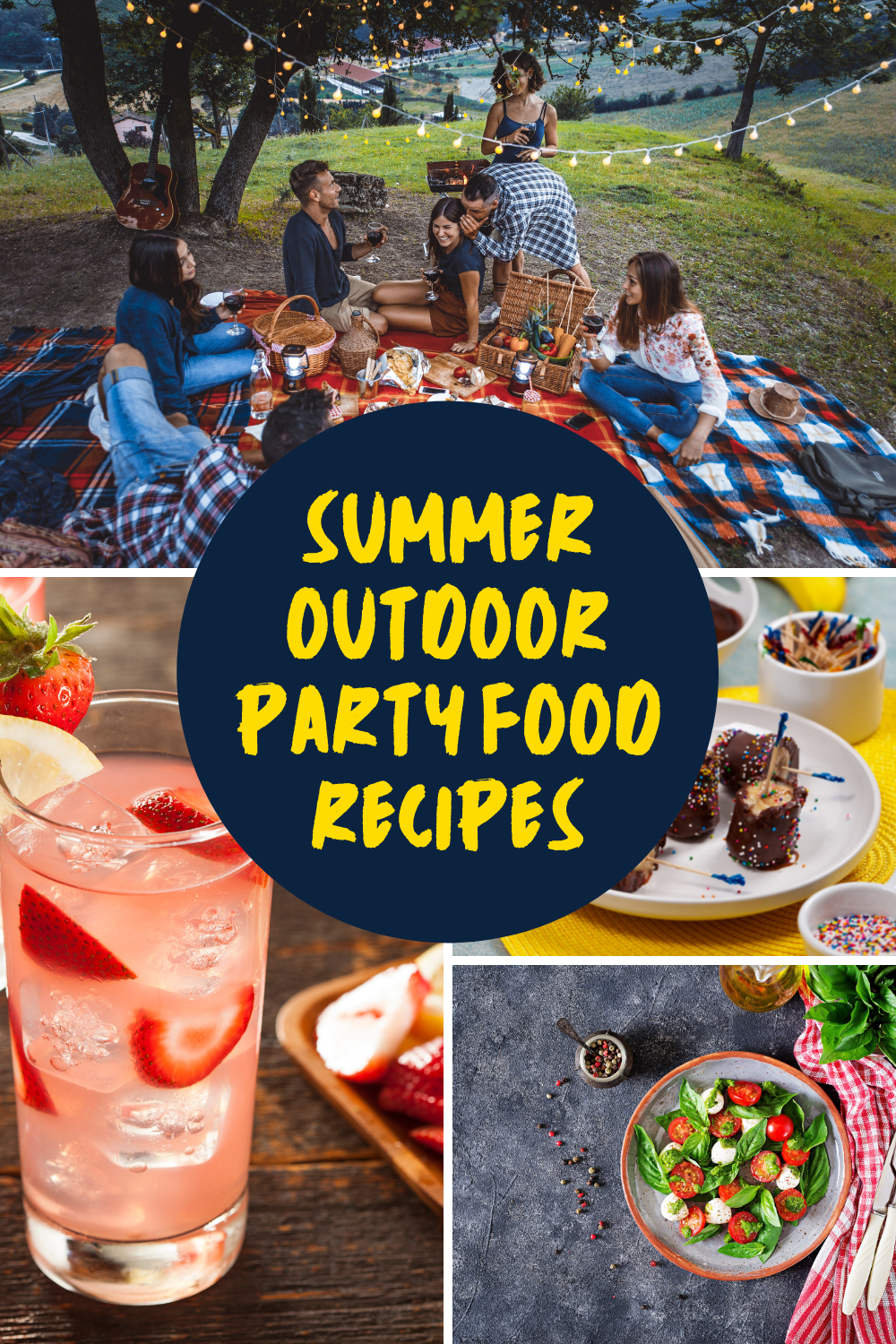 Strawberry lemonade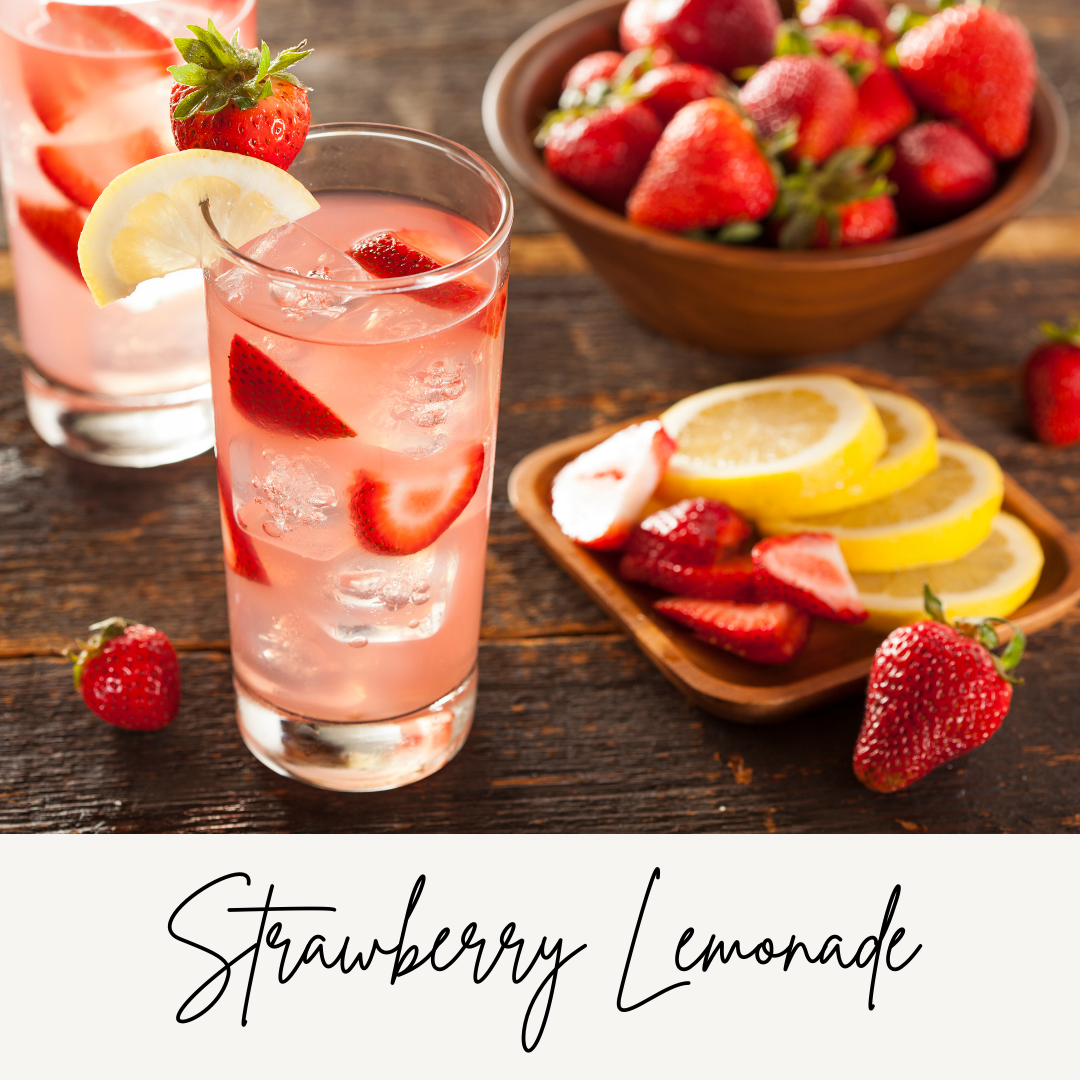 This recipe makes 12 glasses.
Ingredients
8 large strawberries, halved
2 tablespoons white sugar
7 cups water, divided
1 cup white sugar
2 cups lemon juice (freshly squeezed)
Method
Blend the strawberries in a blender with 2 tablespoons of sugar and 1 cup water.
Combine the blended fruit in a large pitcher with 6 more cups of water, 1 cup of sugar, and lemon juice. Stir well and chill till you're ready to serve.
Herbed devilled eggs
Deviled eggs are easy to make, portable, and store well (so you can make them in advance). This recipe makes 24 halves.
Ingredients
12 hard-boiled eggs, peeled
½ cup plain Greek yogurt (or plant-based yogurt)
2 teaspoons yellow mustard
½ teaspoon salt
¼ teaspoon white pepper
2 tablespoons chopped fresh herbs (chives, flat-leaf parsley, tarragon, etc.)
Paprika (to sprinkle on top)
Method
Slice the eggs in half and take out the yolks, putting them in a bowl. Place the egg white halves on a tray.
Mash the yolks, then add the remaining ingredients except for the herbs and paprika. Mix well, then put the yolk mixture inside a piping bag or plastic bag with the corner cut off.
Pipe the egg yolk mixture inside each egg half, garnish with herbs and paprika and serve.
Pie iron pizzas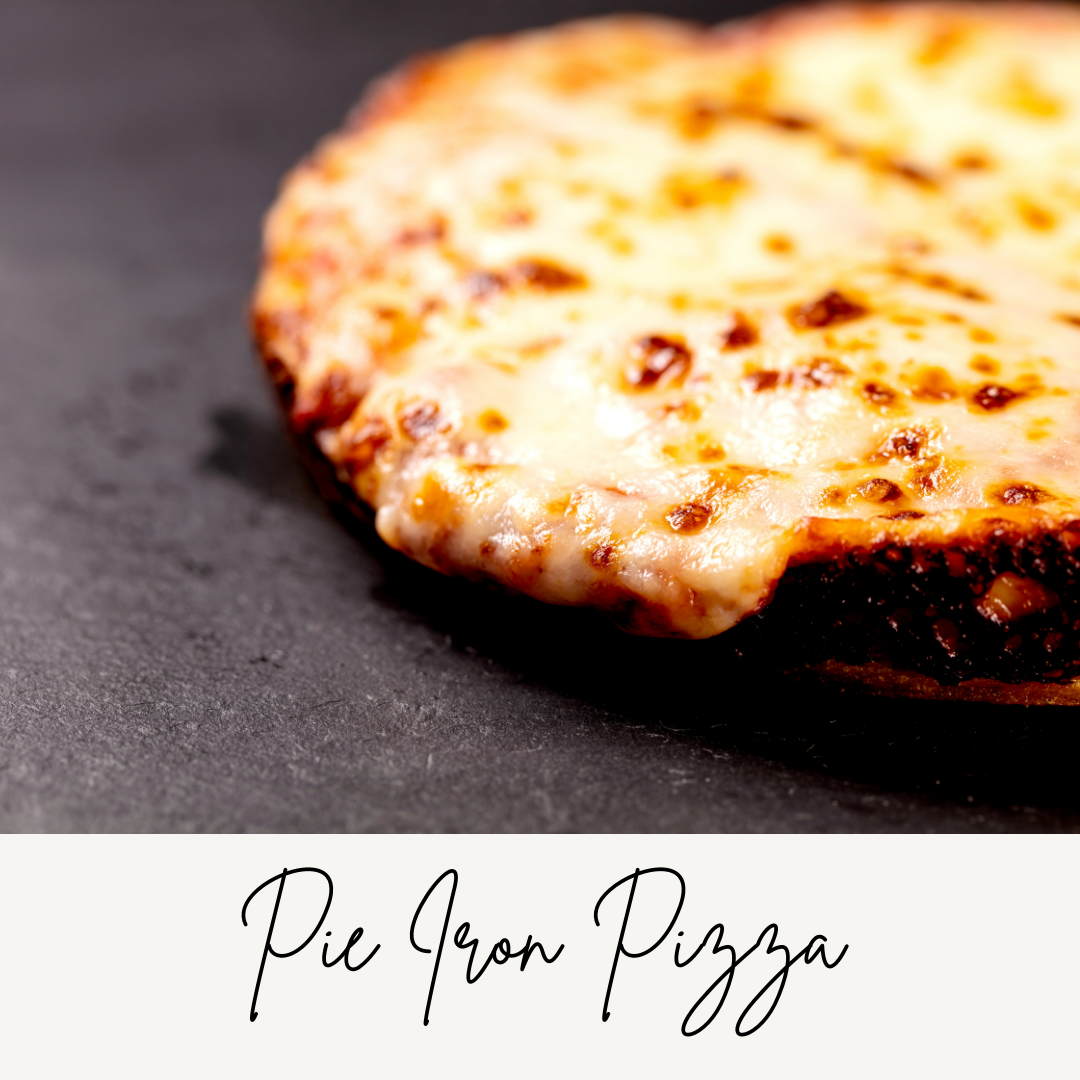 This recipe makes 4 pie iron pizzas.
Ingredients
1 package premade pizza dough
½ cup pizza sauce
1 cup shredded mozzarella cheese
1 bell pepper, diced (any color)
16 slices pepperoni
Oil
Method
Divide the dough into 8 equal parts. Flatten each piece into a square (about 4 1/2 inches on each side).
Oil your pie iron and press one square of dough inside the bottom plate. Top with the sauce, then 1/4 of the cheese, bell pepper, and pepperoni.
Put the second square of dough on top. Close and lock the pie iron.
Cook on top of hot coals or over the fire till the crust is golden brown, flipping as needed. Each pizza should take about 3 minutes, but check often.
Remove the pie iron from the heat and unlock it carefully to remove the pizza pocket. Repeat with remaining ingredients, being careful as the iron will be very hot!
Caprese salad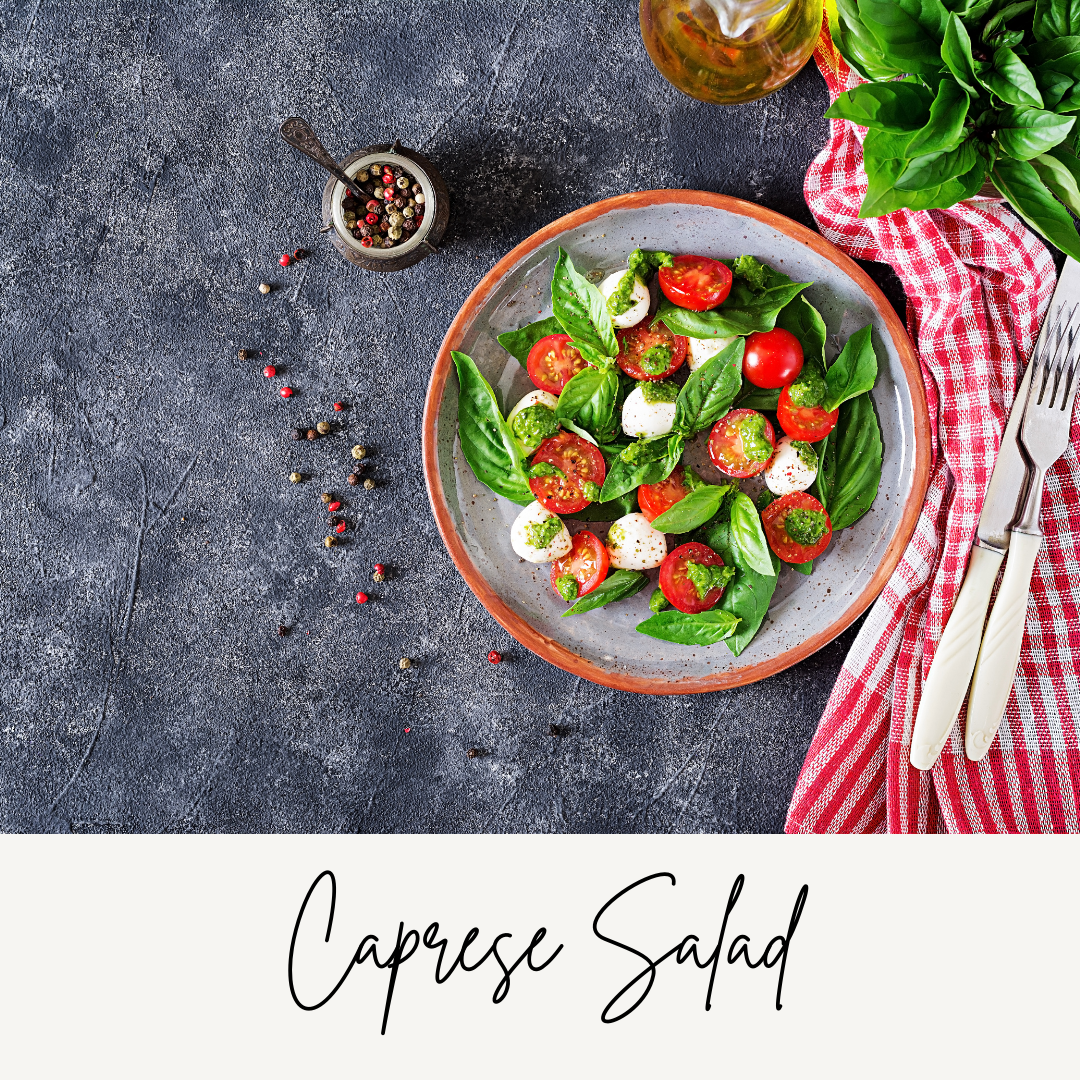 This recipe serves 4 to 6 people.
Ingredients
1 pound fresh mozzarella, sliced
4 large ripe tomatoes (or 6 medium), sliced
1 cup fresh basil leaves
Olive oil for drizzling
Sea salt, ground black pepper, to taste
Method
On one large platter – or each plate – layer slices of tomato and mozzarella. Top the salad with the basil leaves, drizzle with olive oil, and add salt and pepper to taste.
Guacamole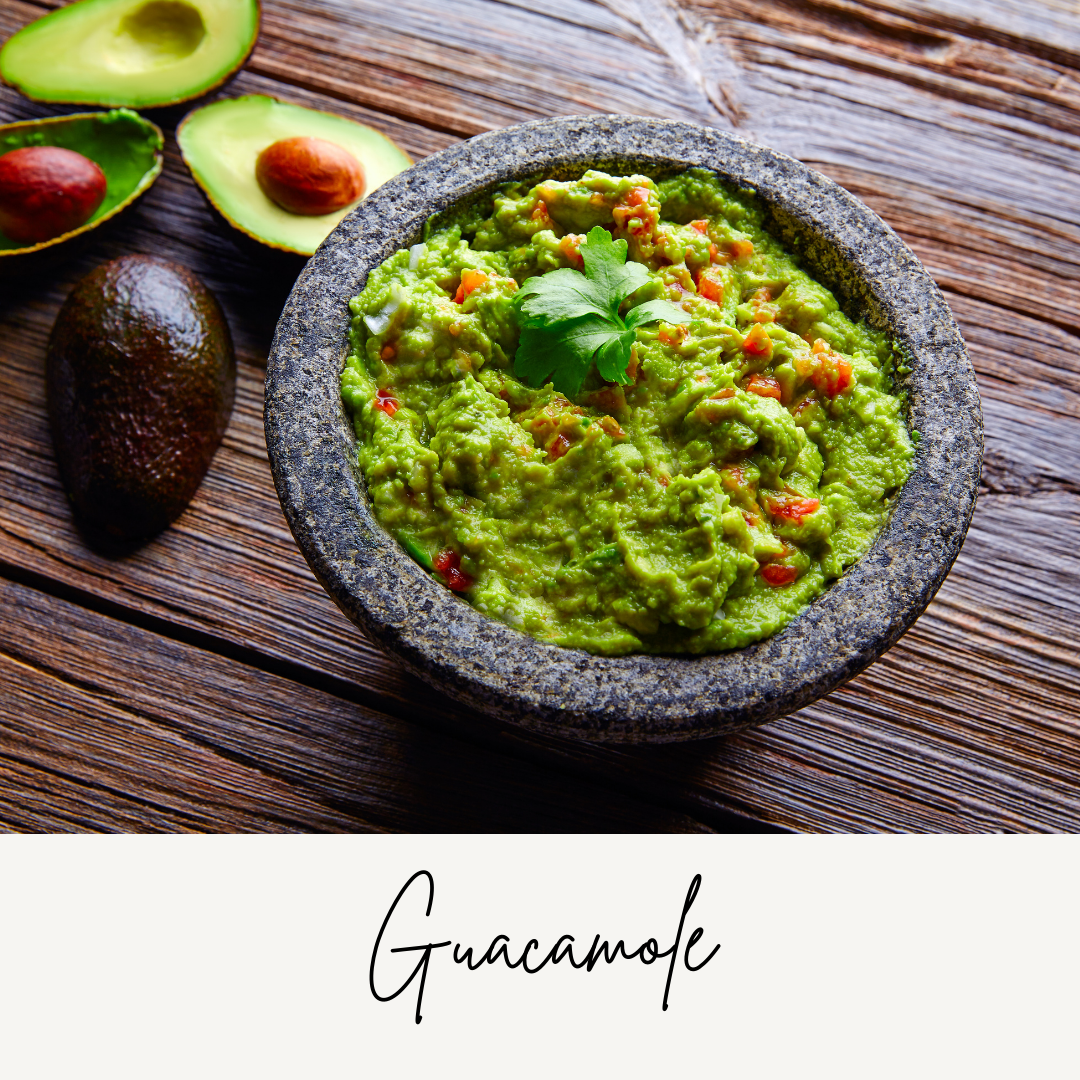 This recipe serves 6 to 8 people.
Ingredients
The flesh of 3 ripe avocados
1 jalapeño pepper, cored and finely diced (optional, if you like spicy food)
1 medium tomato, diced
1/2 red onion, finely diced
1 tablespoon fresh lemon juice
1/3 cup cilantro leaves, finely chopped
1/2 teaspoon sea salt
1/4 teaspoon ground cumin
Bag of tortilla chips (for serving)
Method
Mash well the flesh of the avocados with a fork, then add the remaining ingredients and mix well. Serve with the tortilla chips.
Fresh corn salad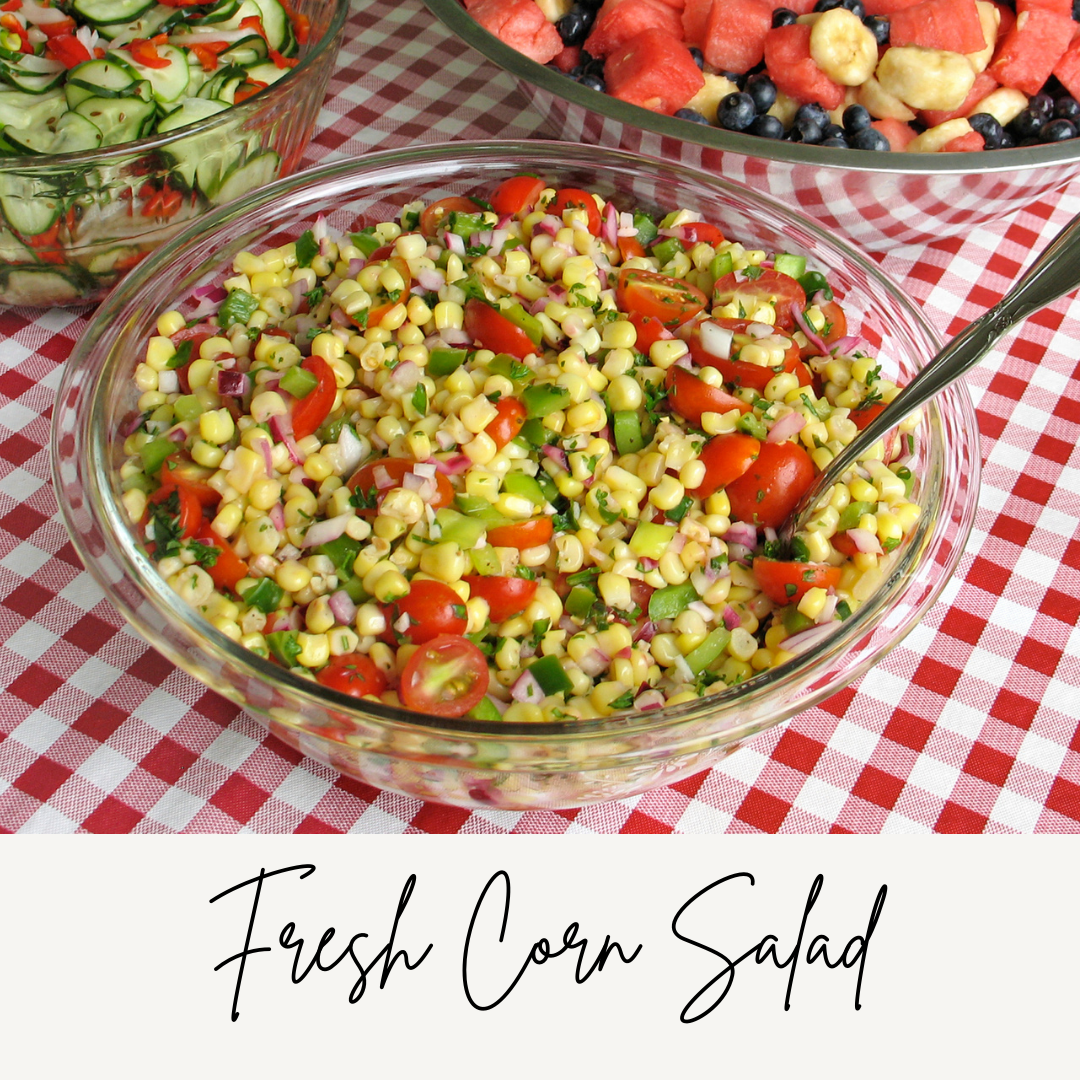 This recipe serves 6.
Ingredients
4 cups fresh or frozen corn (if frozen, thaw, rinse and drain it before use)
1 cup cherry tomatoes, halved
1/3 cup crumbled feta cheese (optional – or use crumbled firm tofu)
1/4 red onion, diced
1/4 cup fresh basil leaves, chopped
3 tablespoons olive oil
Juice of 1 lime
Salt and pepper, to taste
Method
In one large serving bowl, mix all of the ingredients together. Add salt and pepper, and serve.
Chocolate banana pops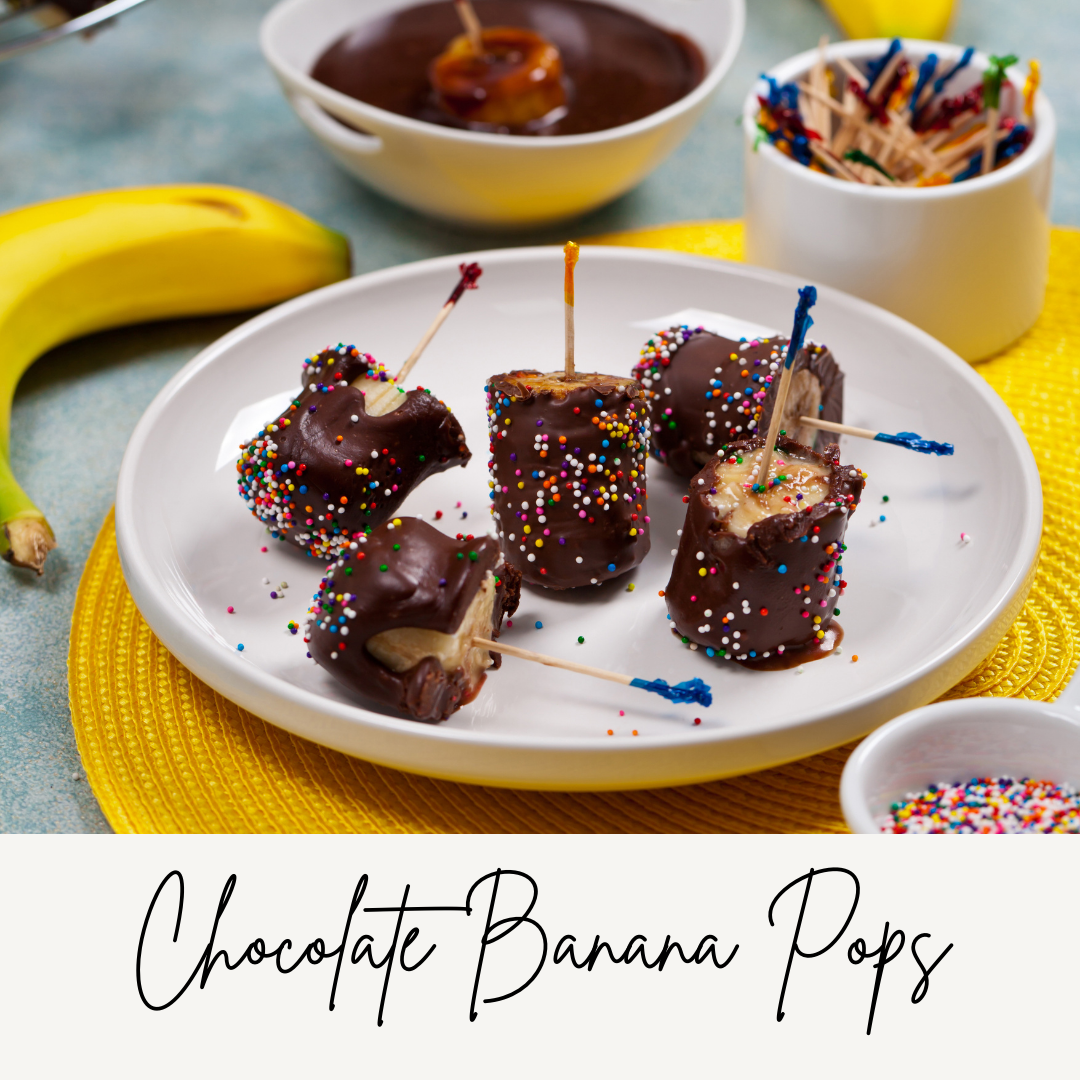 This recipe makes 9 banana pops.
Ingredients
3 medium ripe bananas cut into thirds
170g chopped dark chocolate (60-70% cocoa solids)
Sprinkles
9 wooden craft sticks
Method
Insert the craft sticks into the banana pieces.
Melt the chocolate in the microwave.
Dip each banana in the melted chocolate and then cover with sprinkles. Put the banana pops on a baking sheet lined with wax paper.
Freeze them until firm (1 hour should do it) and then transfer to airtight freezer containers until you're ready to serve.