DISCLOSURE: Some of the links below are affiliate links. This means that, at zero cost to you, I will earn an affiliate commission if you click through the link and finalize a purchase. All opinions are my own, and I only recommend products that will add value for my readers.
Are you feeling emotionally drained and in need of a pick me up? Discover the five different types of self-care so you can choose an activity that will leave you feeling refreshed and raring to go again!
The 5 Types of Self-Care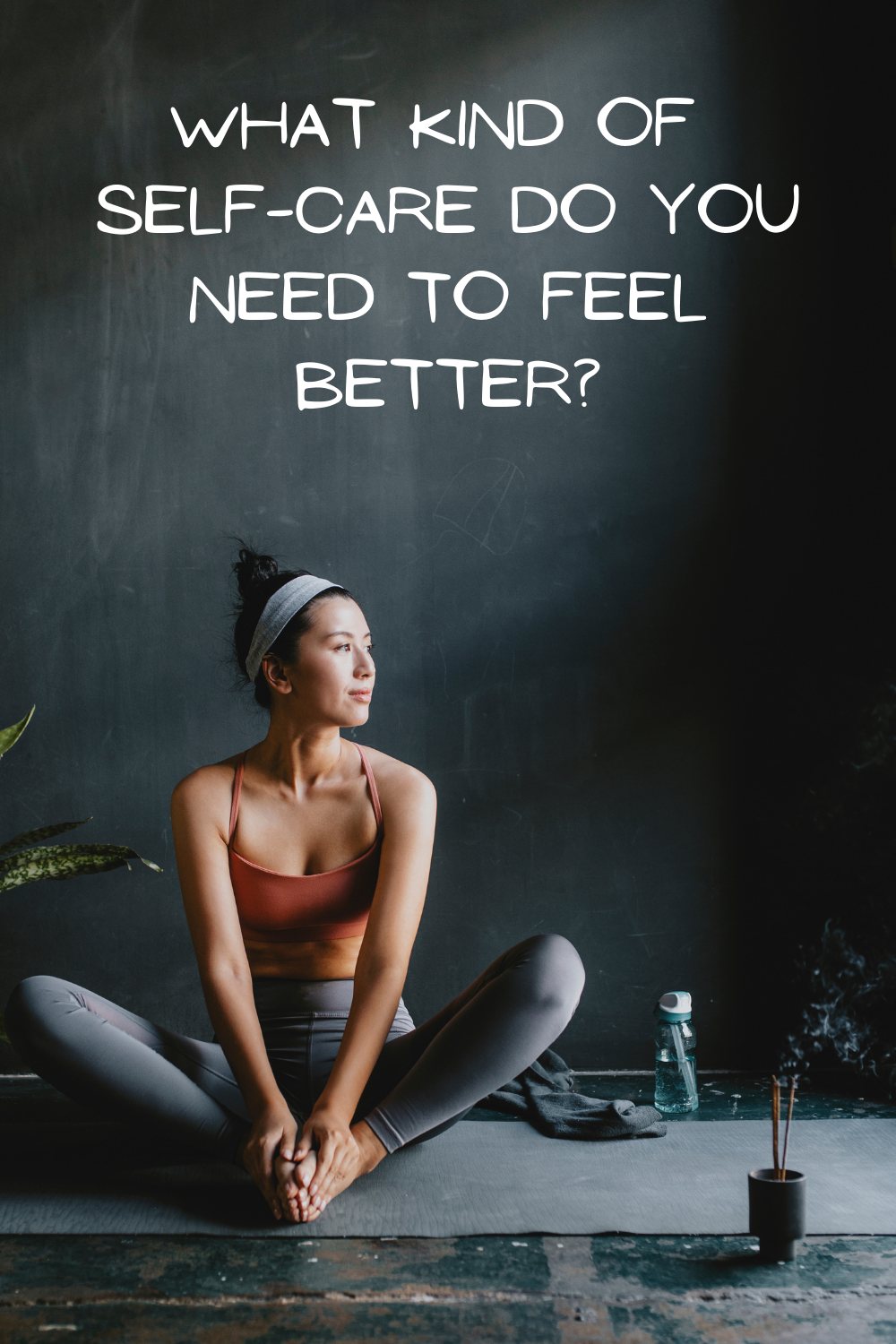 Self-care has become a bit of a buzz-word these days. "Stick to a healthy diet," "Set clear boundaries," and "Make time for yourself" are just a few of the directions you might have heard from celebrities and popular magazines.
But how exactly do you practice self-care? 
Luckily, it doesn't necessarily mean that you need to take a full day off of work and spend it at a spa or wellness resort.
Self-care can easily be reflected in your daily acts and habits and how you practice it can change depending on your needs.
In fact, there are five different kinds of self-care:
Emotional: Tending to and reflecting on your emotions.
Social: Reaching out to others and nurturing your social relationships.
Mental: Engaging in an intellectually stimulating activity.
Physical: Moving your body or otherwise tending to your physical needs.
Spiritual: Focusing on a spiritually engaging activity or practice.
If you're feeling emotionally and physically drained, a home spa kit may be exactly what you need!
However, if you're craving social interactions, sitting in a bathtub with a glass of wine and your favorite book might not fill your cup.
Reaching out to a friend via video chat or having a romantic dinner with your partner would be a better way to take care of your needs.
It's important to ask yourself how you're feeling and what kind of activity will make you feel replenished.
An easy way to figure out what kind of self-care you'll benefit from the most is to keep a journal.
Regularly jotting down thoughts and memories will allow you to get better at reflecting and understanding how your mind works. 
The visual below shows you a few different ways in which you can practice self-care at home. Some of them only take a few minutes out of your day, others may keep you engaged for a whole weekend.
The key is to take the time that you need and maximize it to reap the benefits of your self-care sessions!
If you're looking to treat yourself to a self-care Sunday this weekend, one of the recipes will hopefully inspire you.