If your budget won't stretch to designer footwear don't worry because we've got a whole stack of ways to customize your own sneakers!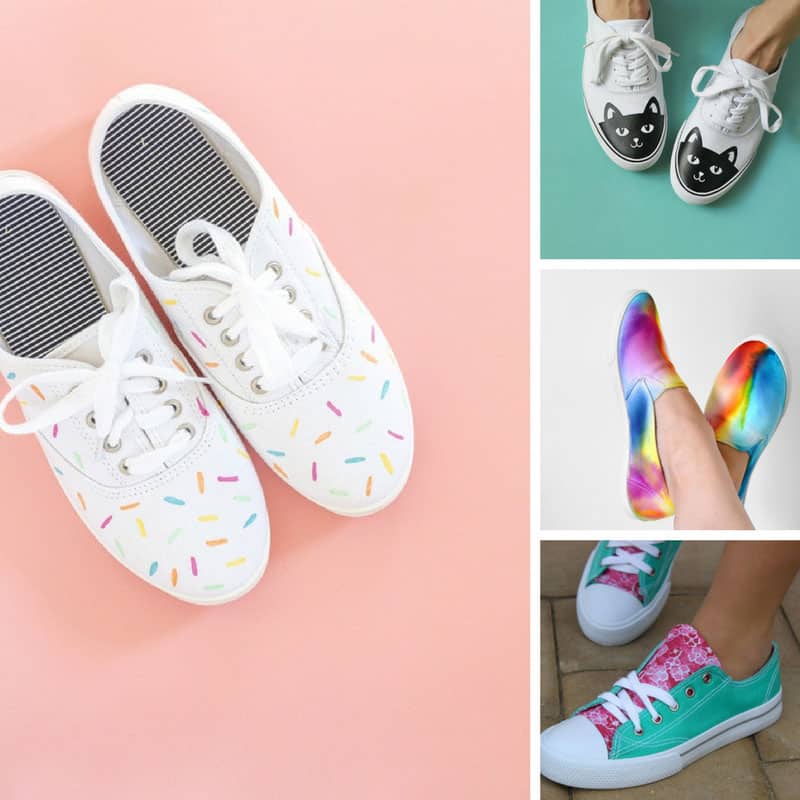 24 Ways to Customize Your Own Sneakers

If you're on the hunt for clever ways to customize your sneakers you are going to be blown away by al the fabulous ideas and video tutorials we have for you here!
As always be sure to scroll all the way to the end so you don't miss any of the great ideas.
24. DIY Fabric Accent Sneakers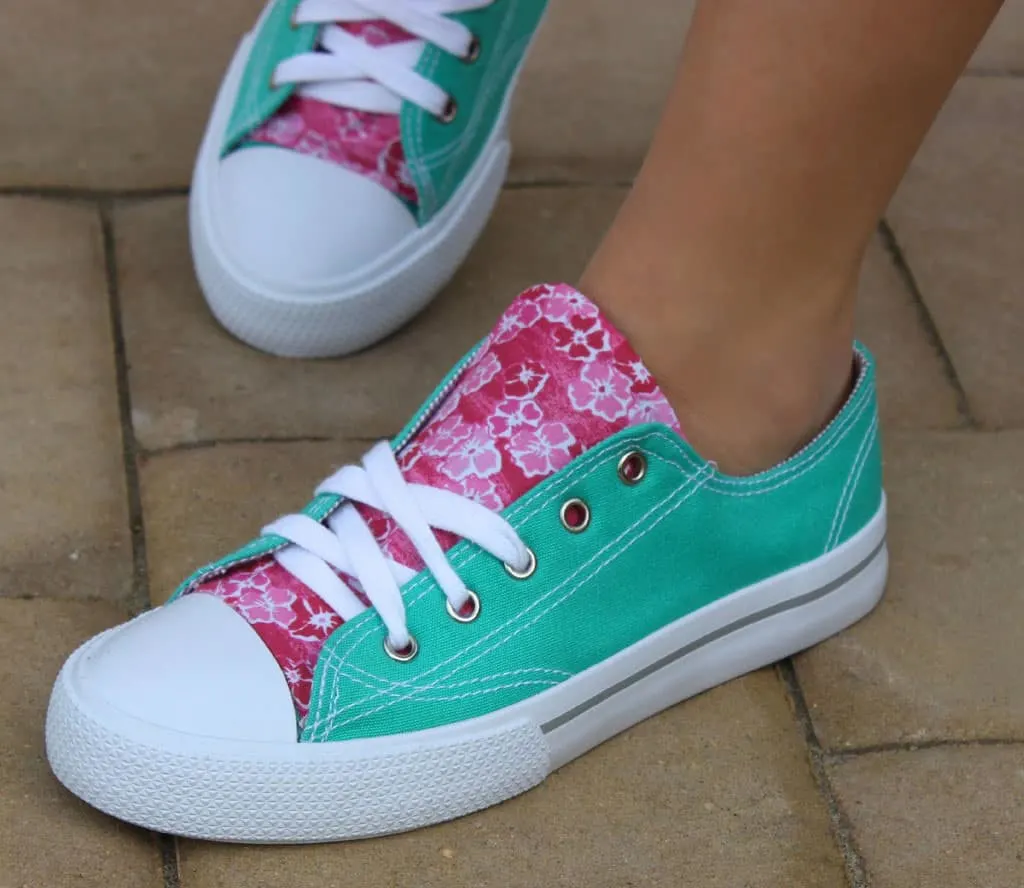 Well we had no idea you could decoupage sneakers!
23. DIY Floral Sneakers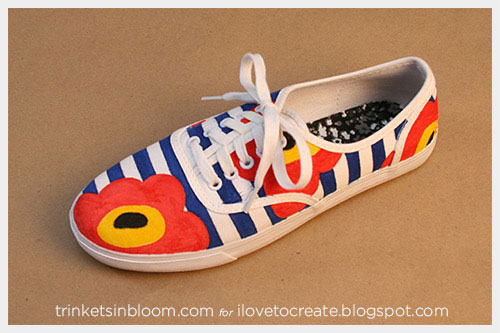 We love the combination of stripes and flowers in this customizable sneaker project!
22. Forget the Hoop! Embroider White Canvas Sneakers for Spring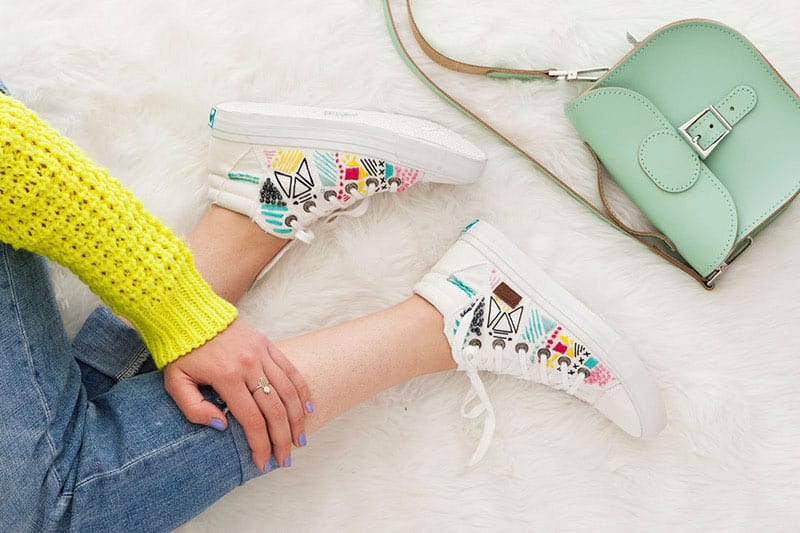 If you are handy with embroidery thread this is the sneaker makeover for you!
21. Dip Dyed Sneakers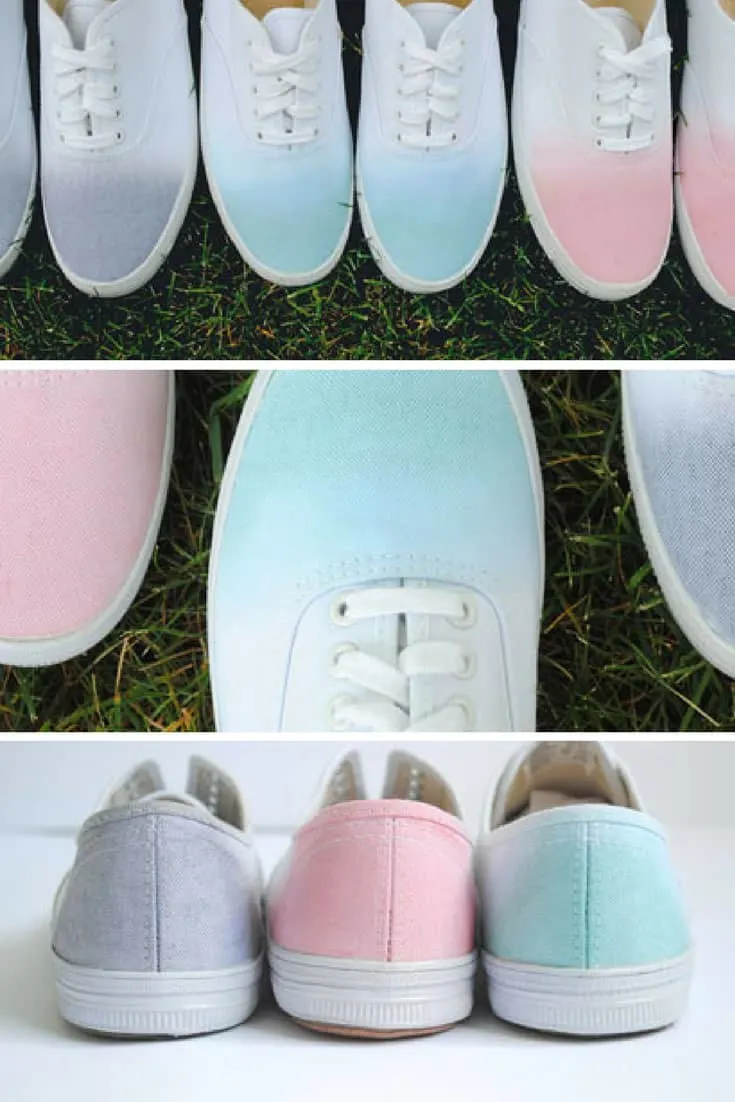 We love the pastel effect of these dip dyed sneakers!
20. DIY Sneakers for Spring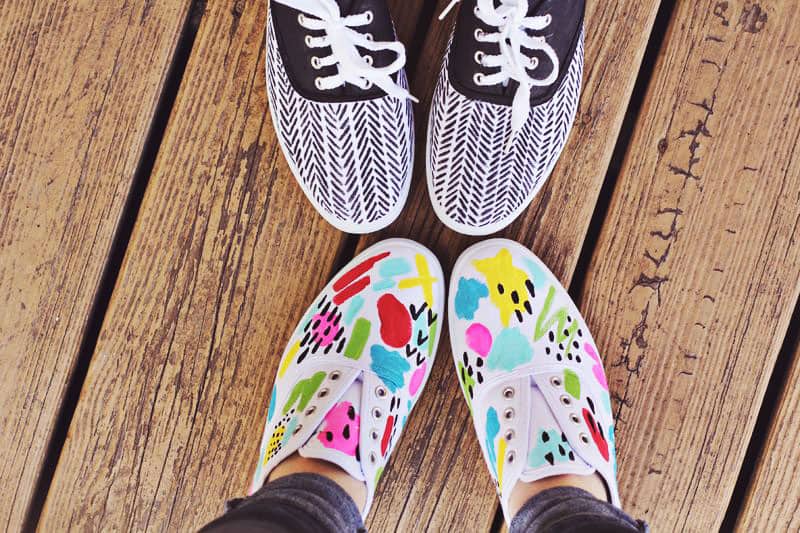 Here's some great inspiration for customizing your plain white sneakers with fabric paint and markers. And they're still washable too!
19. Easy as D-I-Y: Polka Dot Sneakers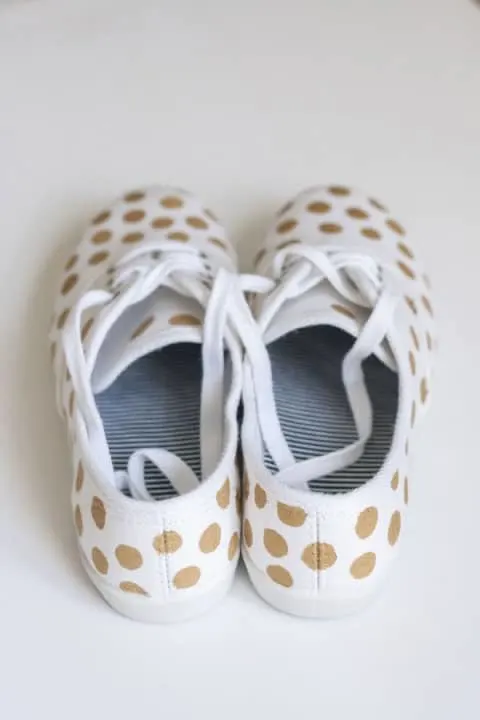 When your budget won't stretch to a pair of Kate Spade Keds don't be sad… just make your own!
18. DIY Shoe Upgrade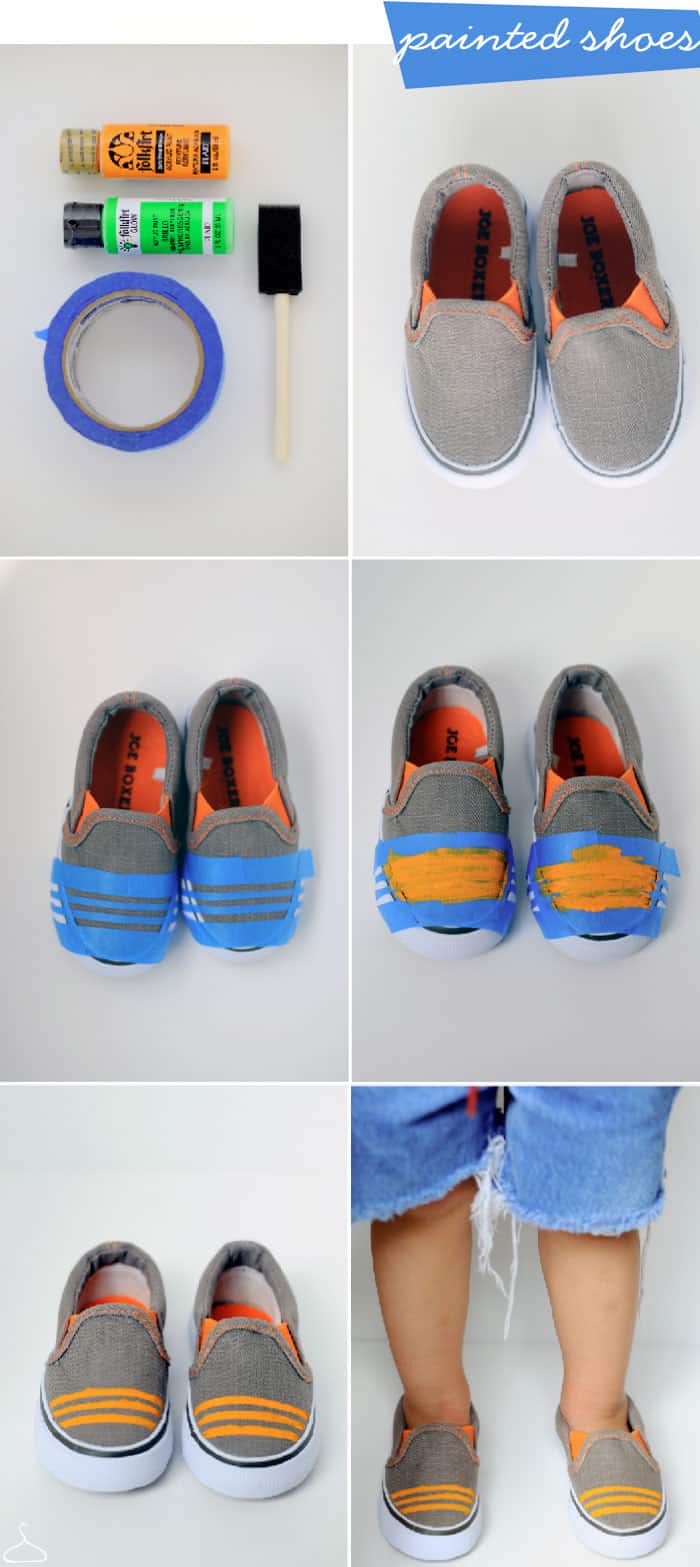 Kids outgrow their shoes so quickly it seems silly to buy them expensive shoes. We love how a simple paint effect can turn some inexpensive sneakers into something super cute!
17. DIY Cat Shoes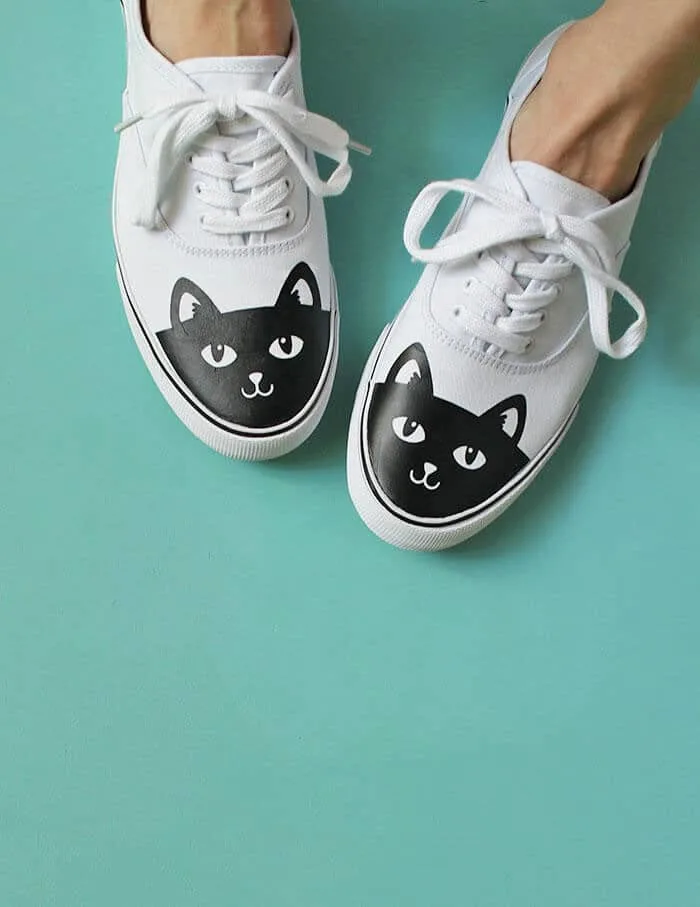 How cute are these? Totally perfect if you're a cat lover! Click through to see how to add heat transfer vinyl to your sneakers.
16. Decorating Shoes with Fabric Pens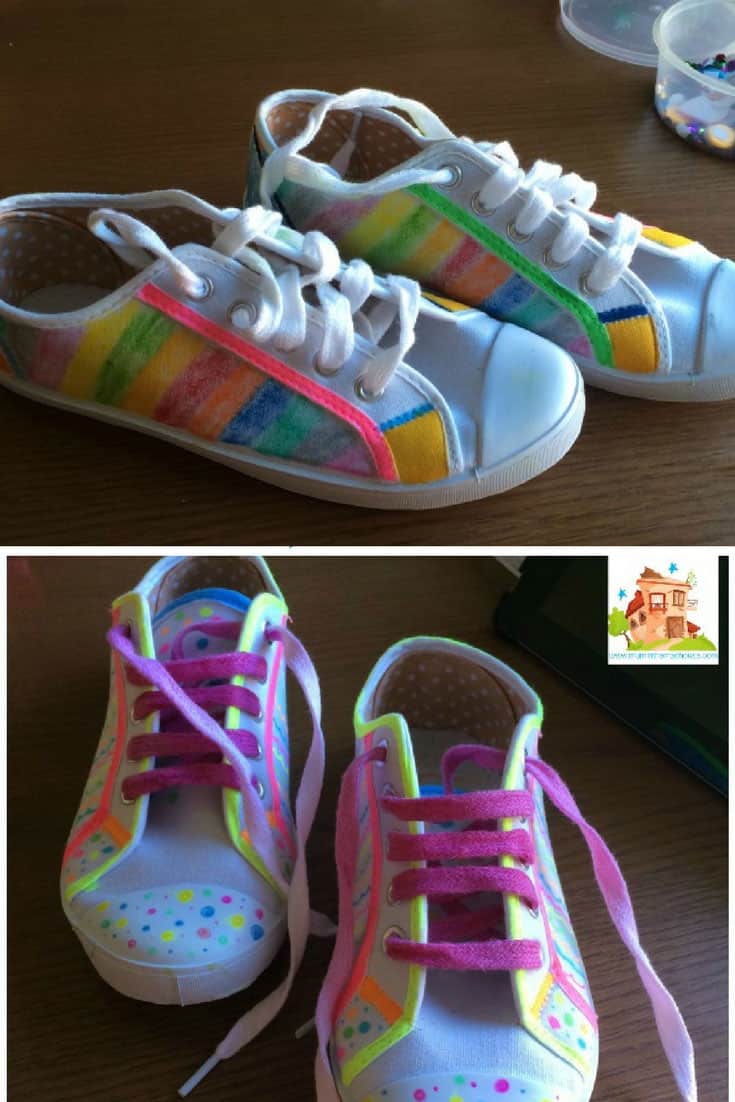 Loving these fluorescent sneakers! And it's the perfect way to spend some quality time with your kids!
15. DIY Floral Vans Restyle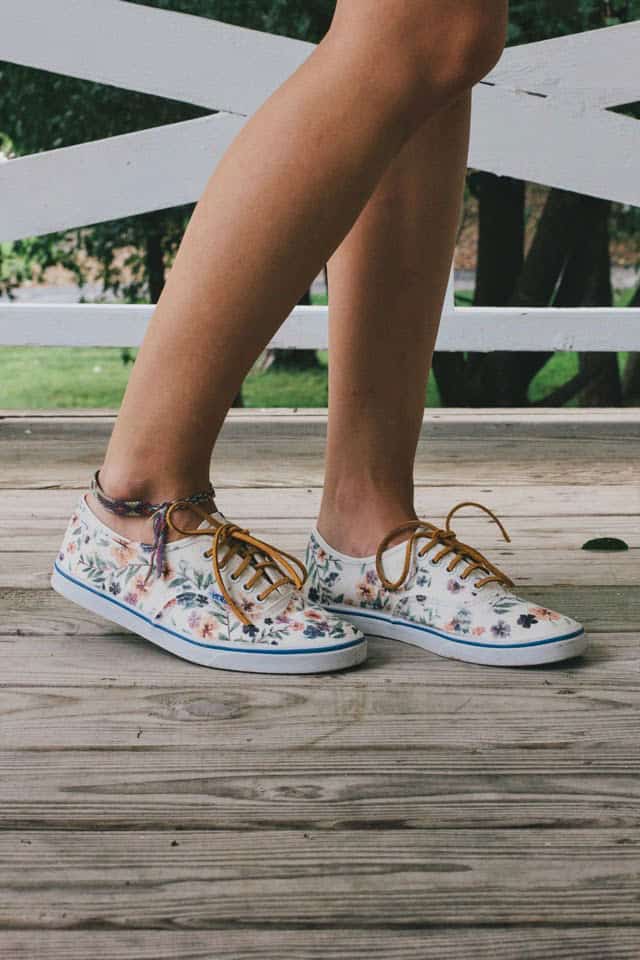 We are totally head over heels in love with these floral sneakers!
14. How to Make Glitter Shoes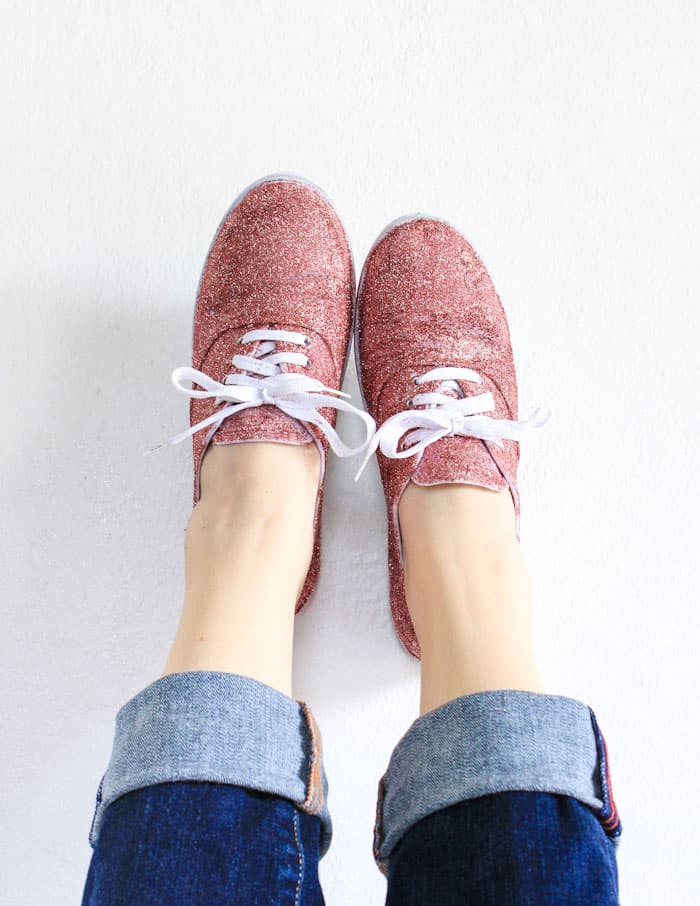 If you LOVE glitter then this is the customized sneakers tutorial for you!
13. DIY Sharpie Tie Dye Shoes – Video Tutorial

Click play to find out how to make your own tie die rainbow sneakers with Sharpie pens.
12. How to Fringe Up Your Sneaks in Under 5 Minutes
How about making your sneakers stand out by adding some fabulous ombre fringe?
11. DIY Painted Ice Cream Sprinkles Shoes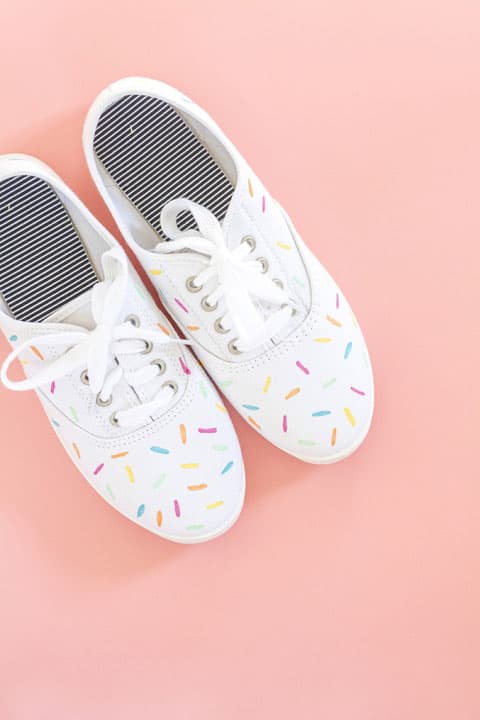 Let the work know how much you love ice cream sprinkles by making yourself a pair of sprinkle themed sneakers!
10. DIY Galaxy Shoes – Video Tutorial

If you want to know how to make your own galaxy sneakers without an airbrush hit play on the video!
9. DIY Jeweled Sneakers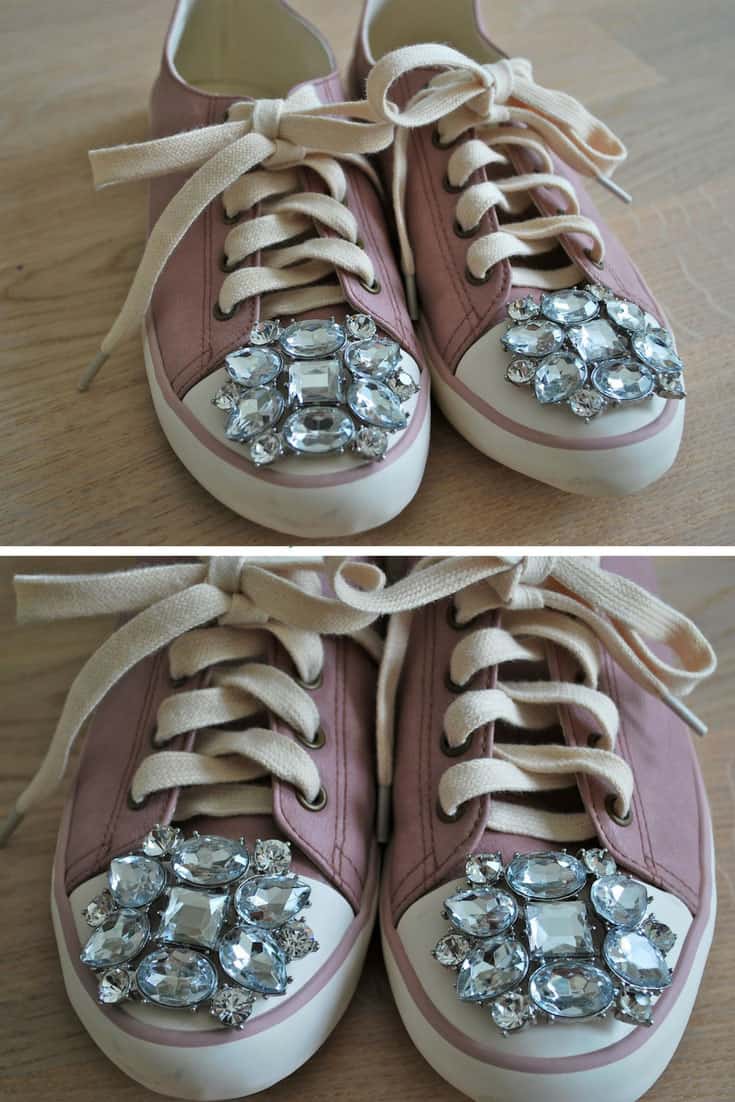 Love the way she turned a couple of old broken bracelets into jeweled sneakers!
8. Retro Canvas Shoe Makeover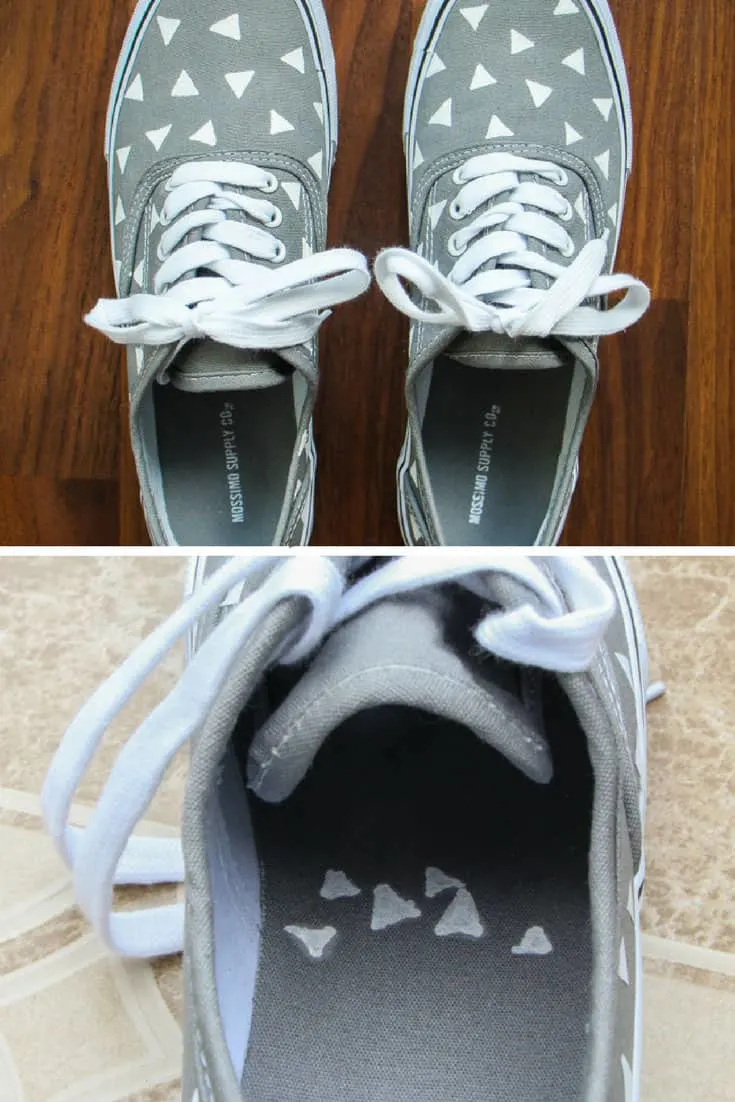 Don't forget to add a touch of decoration to the inside of your sneakers too!
7. DIY Jeweled Slip Ons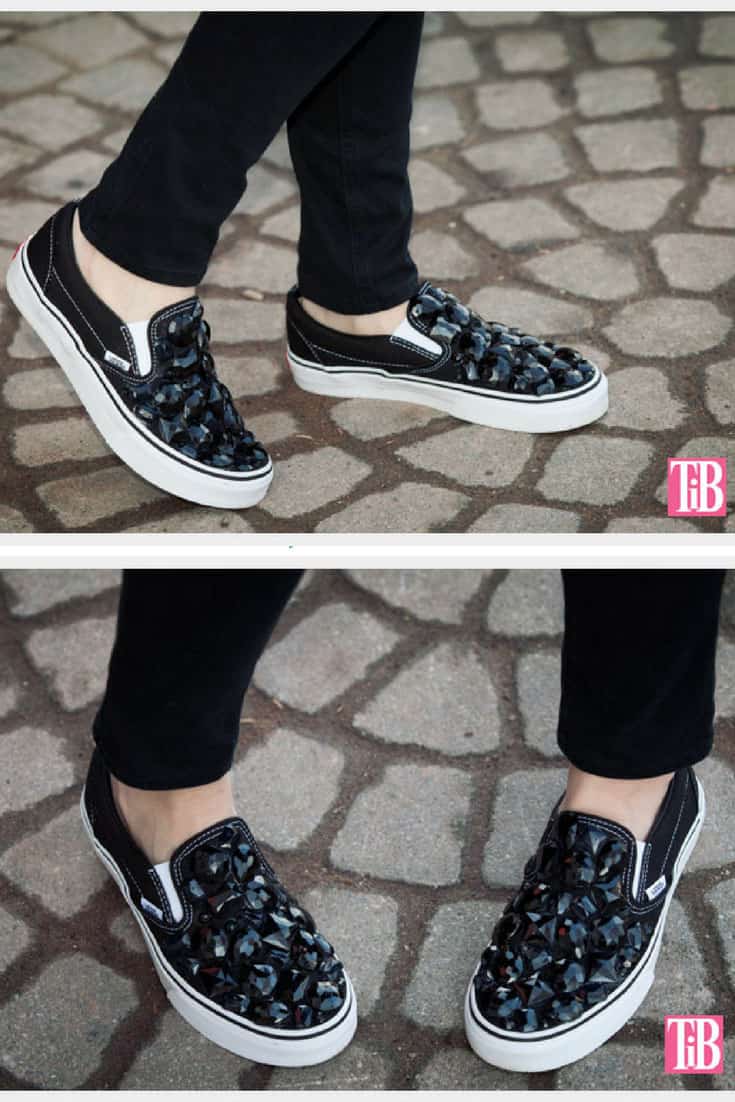 Who says heels should have all the fun? Why not decorate your vans with some huge gemstones to make them turn heads in a crowd?
6. Transform Your Keds with These 6 Unbelievably Easy DIYs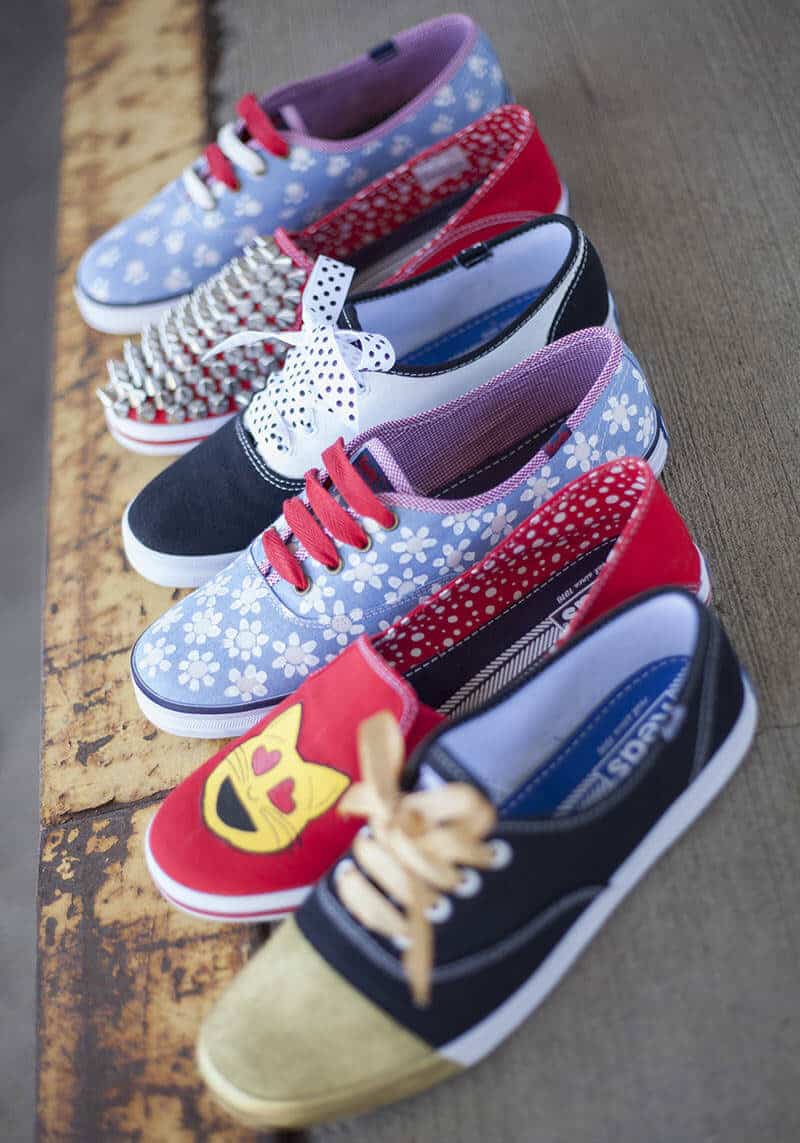 So many cute ways to transform your keds here, we think the daisies are our favourites!
5. DIY Diamond Sneakers Tutorial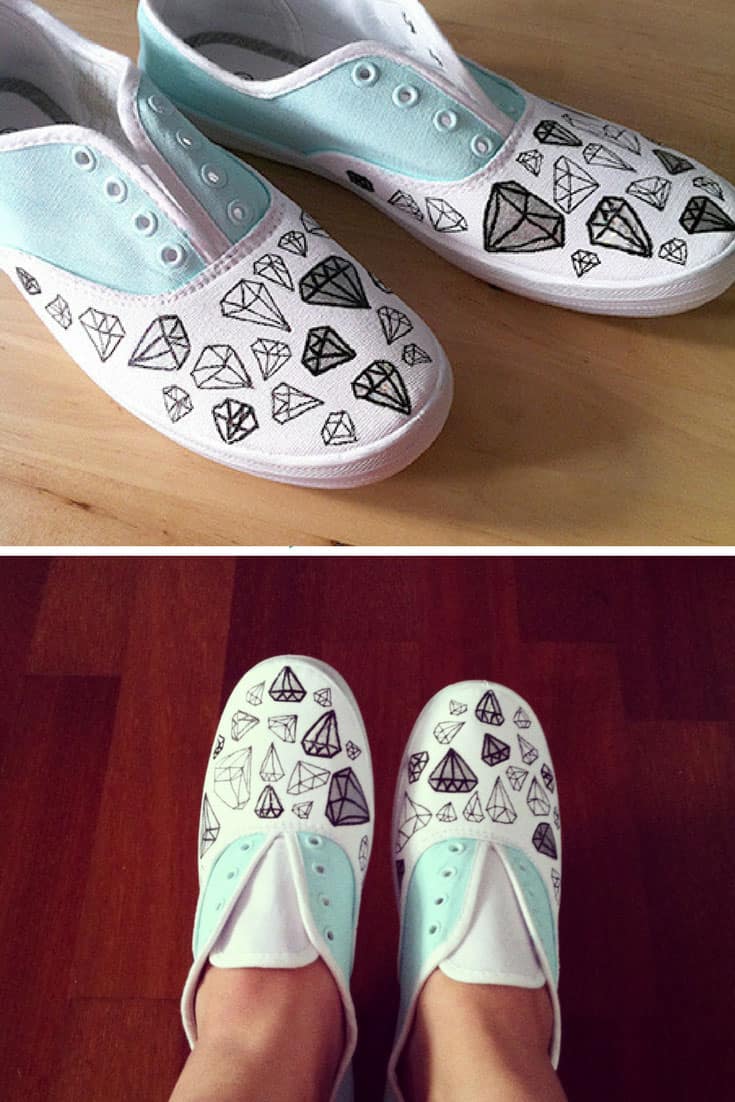 Follow this tutorial to make your own pair of diamond sneakers, or any other pattern that your heart desires!
4. Hand Painted Converse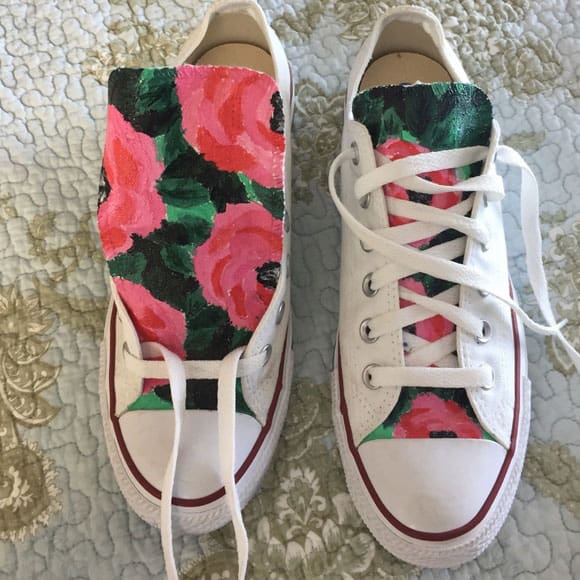 You don't have to decorate the outside of your sneakers, if you want something a little more subtle try painting the tongue with fabric paint.
3. Customized Sneakers with Sharpie Markers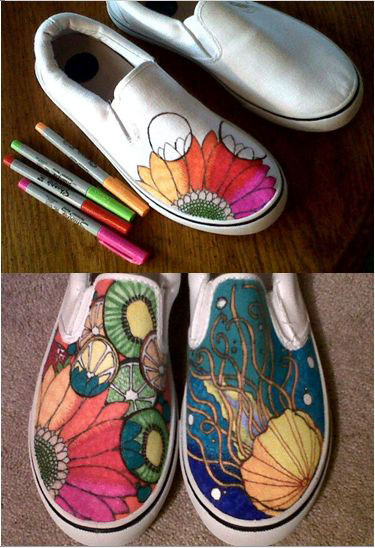 If you are a Sharpie fan then grab a pair of cheap white sneakers and go to town showing off your creative skills!
2. DIY Patch Patterned Sneakers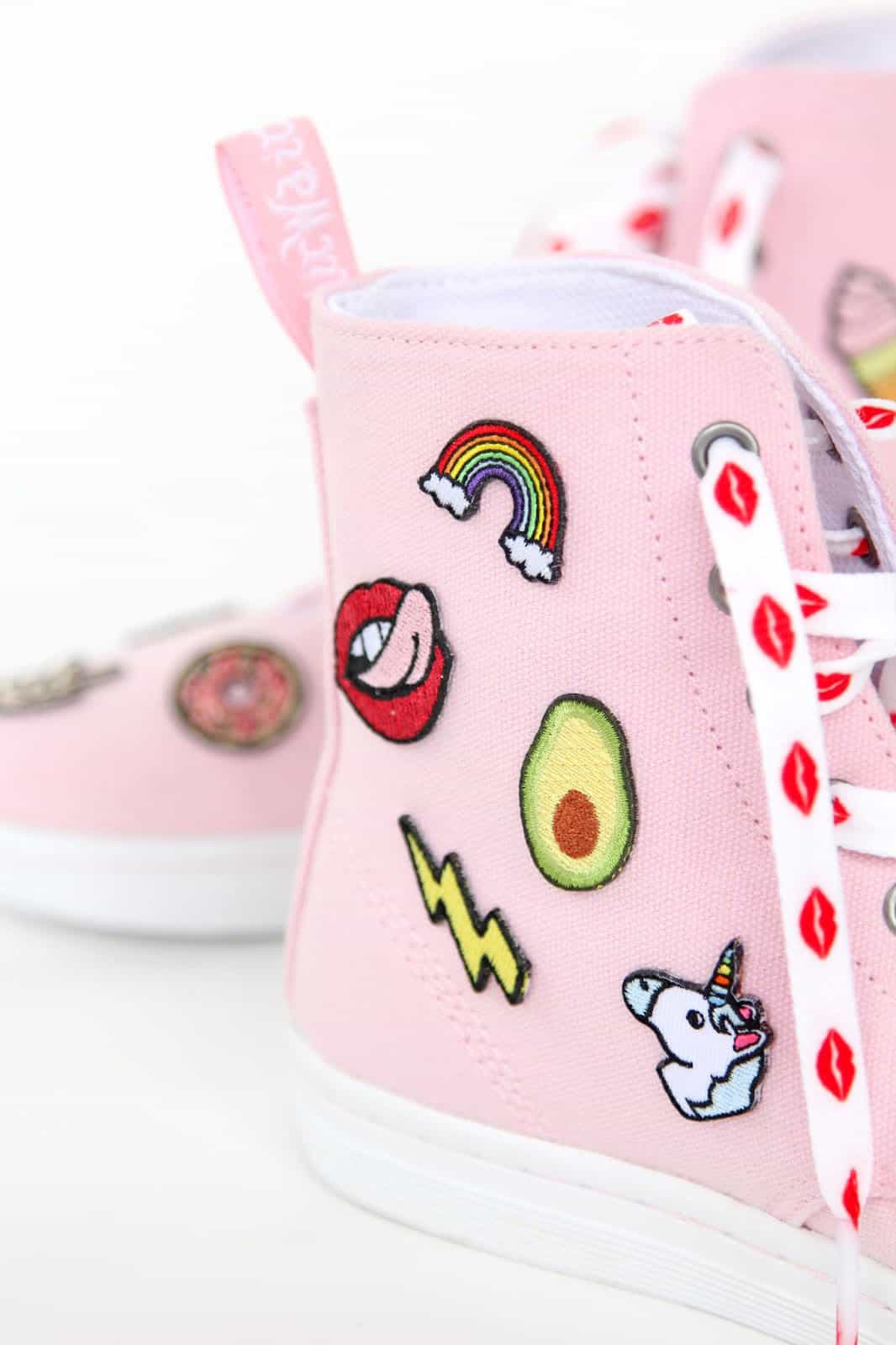 How cute are these sneakers? Totally easy to make your own pair with some applique patches and a pair of funky laces!
1. DIY Stenciled Sneakers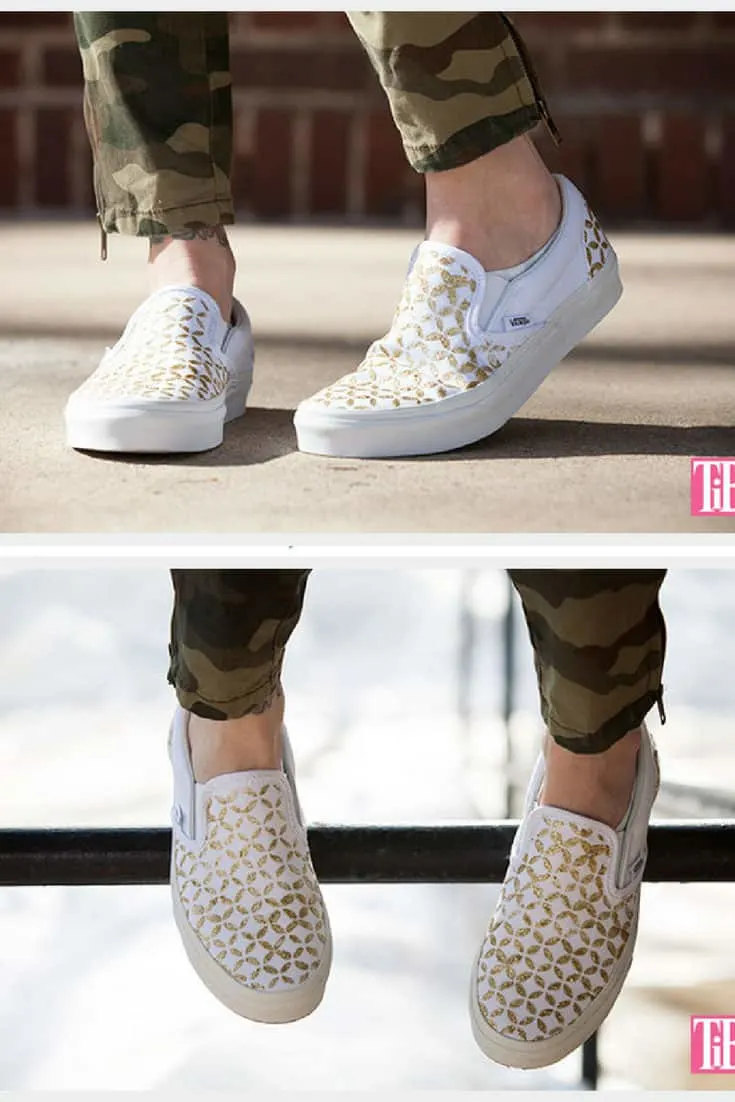 Use a super cute stencil, Mod Podge and glitter and you can create a totally unique pair of slip on sneakers.
&
---