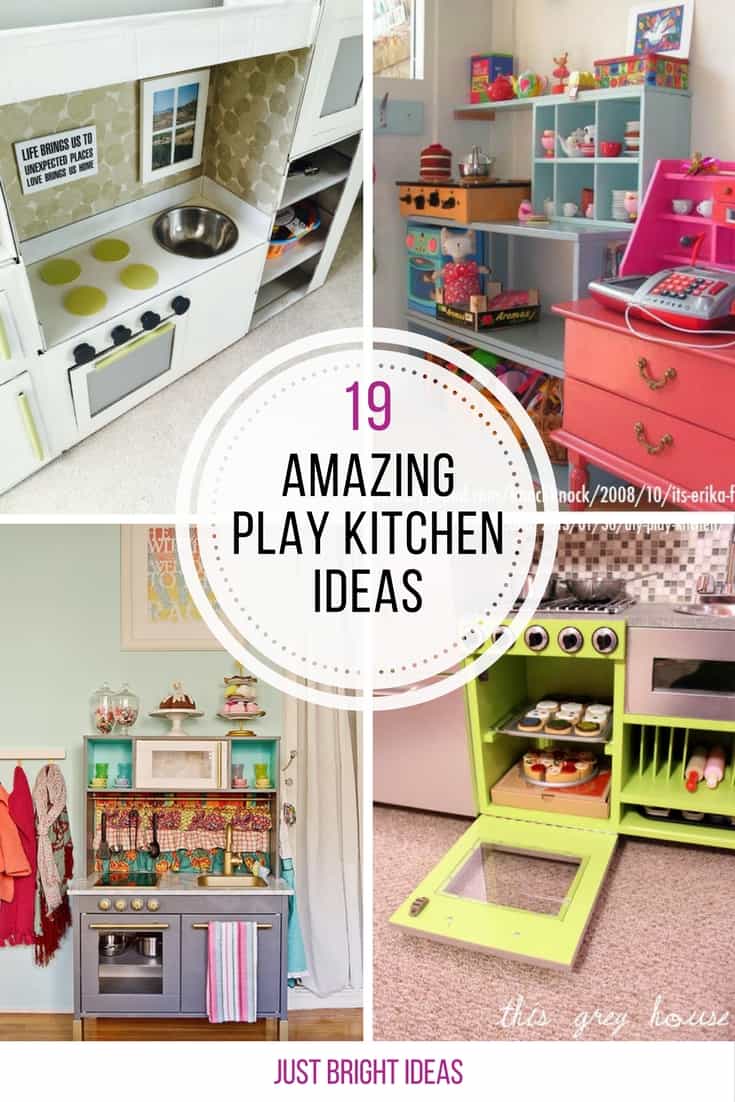 Pin these ideas! Hit the button to save these ideas for later. Don't forget to follow us on Pinterest for more great stuff!
&
---
Toy kitchens are a wonderful way to encourage imaginative play in girls and boys. If you haven't got the budget for a store bought kitchen, or you're put off by all the plastic, check out these amazing DIY play kitchens instead. Many of them have been created from old furniture. But it goes to show what a little love and imagination can create. Heck these kitchens are so amazing you'll want to cook in them instead of your own!
Amazing DIY Play Kitchens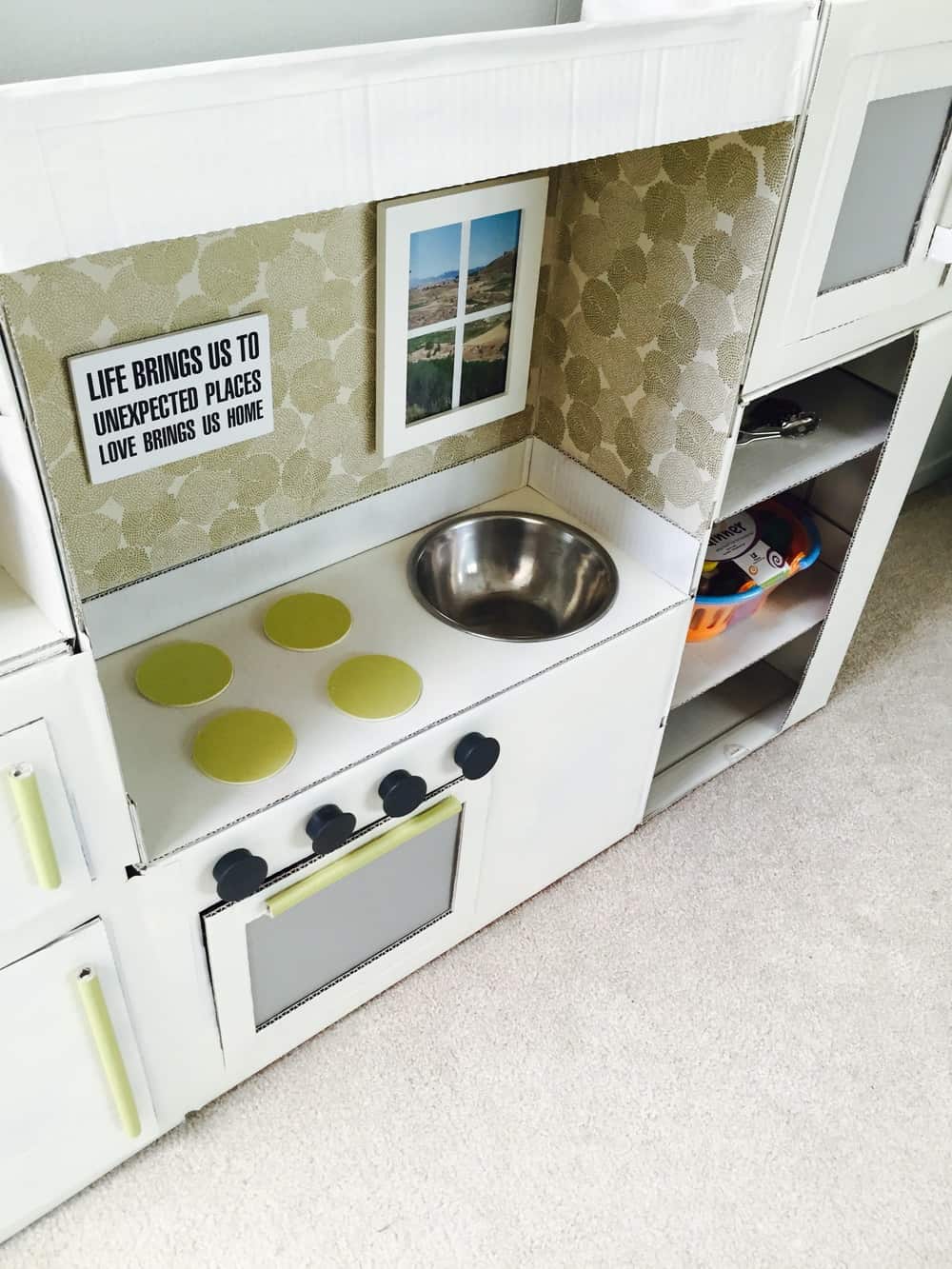 Homemade DIY Play Kitchen Tutorial – Oh my goodness this play kitchen is GORGEOUS – and you will NEVER guess what it's made out of!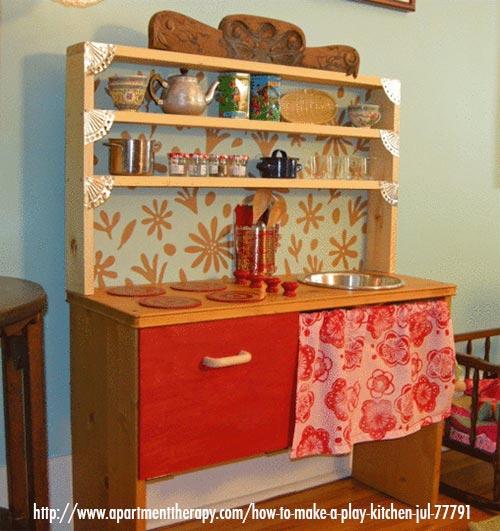 How To: Make a Play Kitchen – This kitchen is a fabulous option for slightly older (and taller) children, and cost less than 30 bucks to make! I love the details of the splash back and the cute curtain.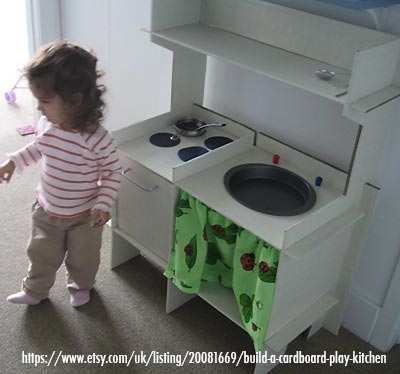 Build a Cardboard Play Kitchen – This kitchen is the perfect height for a toddler and is made from recycled cardboard and some coat hangers.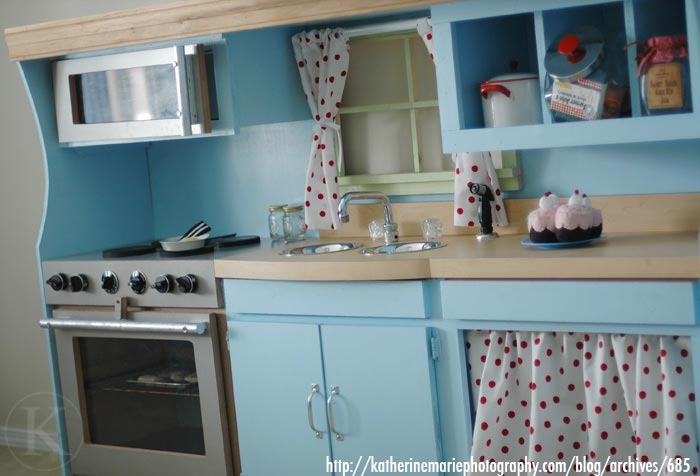 Play Kitchen – Oh my goodness, this DIY kitchen is adorable, will you get a look at that over the hob microwave? And it has double sinks too!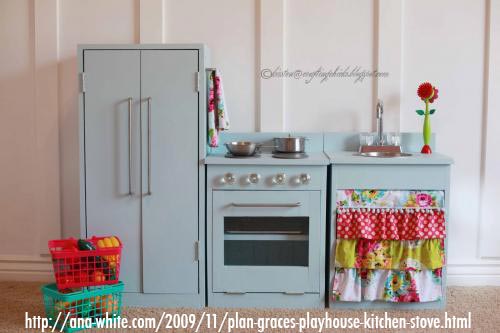 Build a Simple Play Kitchen Stove – If you want to build your toy kitchen from scratch then check out these free plans, any little boy or girl would love this kitchen design!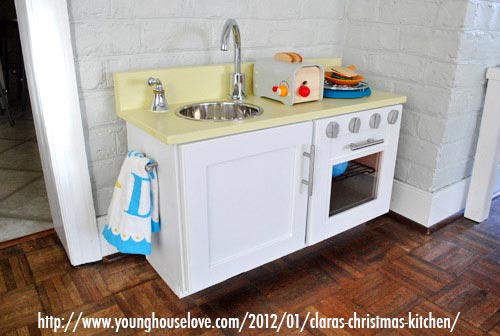 How To Make A Homemade Play Kitchen (From A Cabinet) – For a minute there did you think you were looking at a real kitchen unit? Because I did! This one is made from an old cabinet and looks amazing. There are full step by step instructions, with photos, over on the blog.

Get more bright ideas