Mini playsets are perfect for road trips and restaurants and these Altoid tin playsets will be well loved by fans of dolls and Minecraft!
Altoid Tin Dollhouse and Minecraft World
This post may contain affiliate links, which means I may receive a commission if you click on a link and purchase something. As an Etsy and Amazon Associate I earn commissions from qualifying purchases.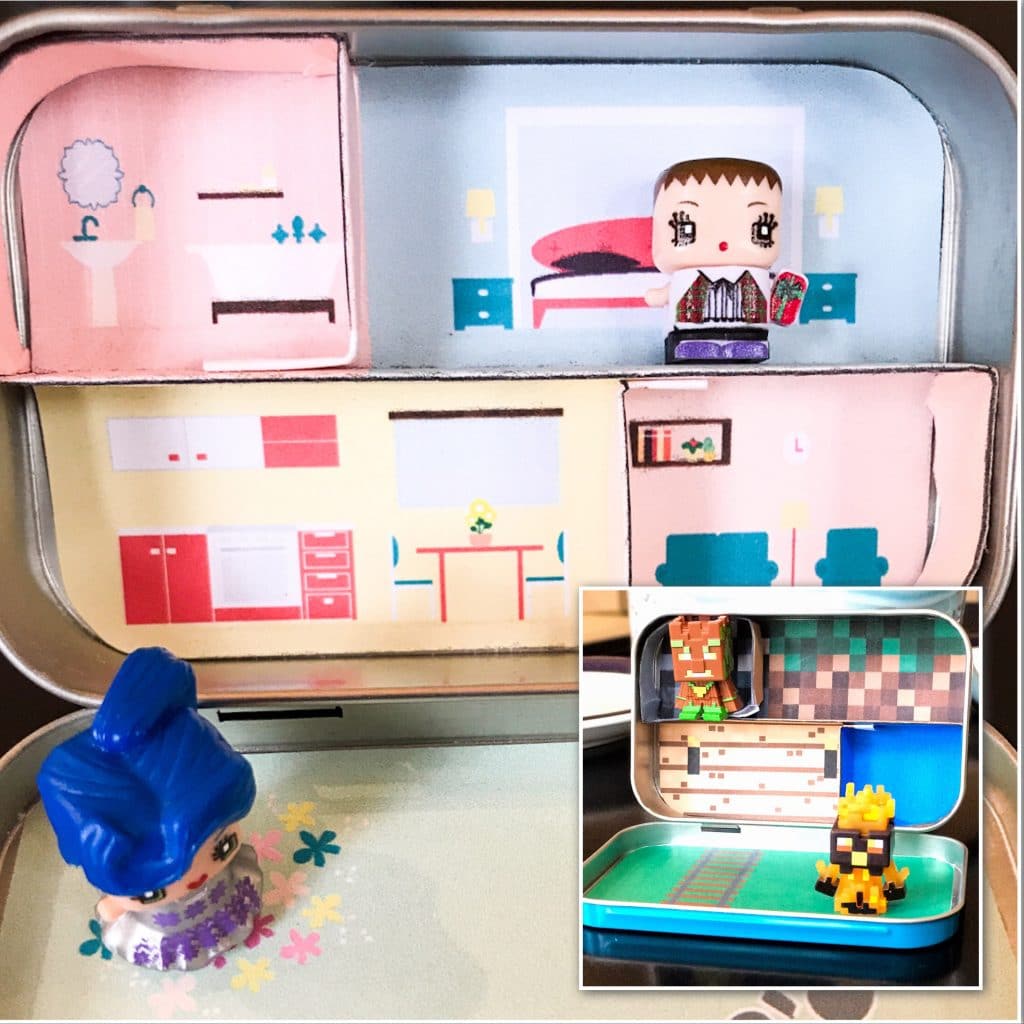 What you will make:
I love Altoid tin playsets and just had to share these cute ideas!
Heather has designed a couple of free printables so that your child can turn an empty Altoids tin into either a little dollhouse or a Minecraft world! Then all they have to do is grab some mini figures for some imaginative play on a tiny scale!
These playsets are perfect for summer road trips and restaurant outings and they're super easy to make too.
Which age group is this suitable for?
Preschooler, Kindergarten