This post may contain affiliate links, which means I may receive a commission if you click on a link and purchase something. As an Etsy and Amazon Associate I earn commissions from qualifying purchases.

This DIY cardboard parking garage will make a great gift for a car-mad toddler or preschooler. Watch the video to see how simple it is to put together!
Cardboard Activity Garage
via BBoxReuseAndPlay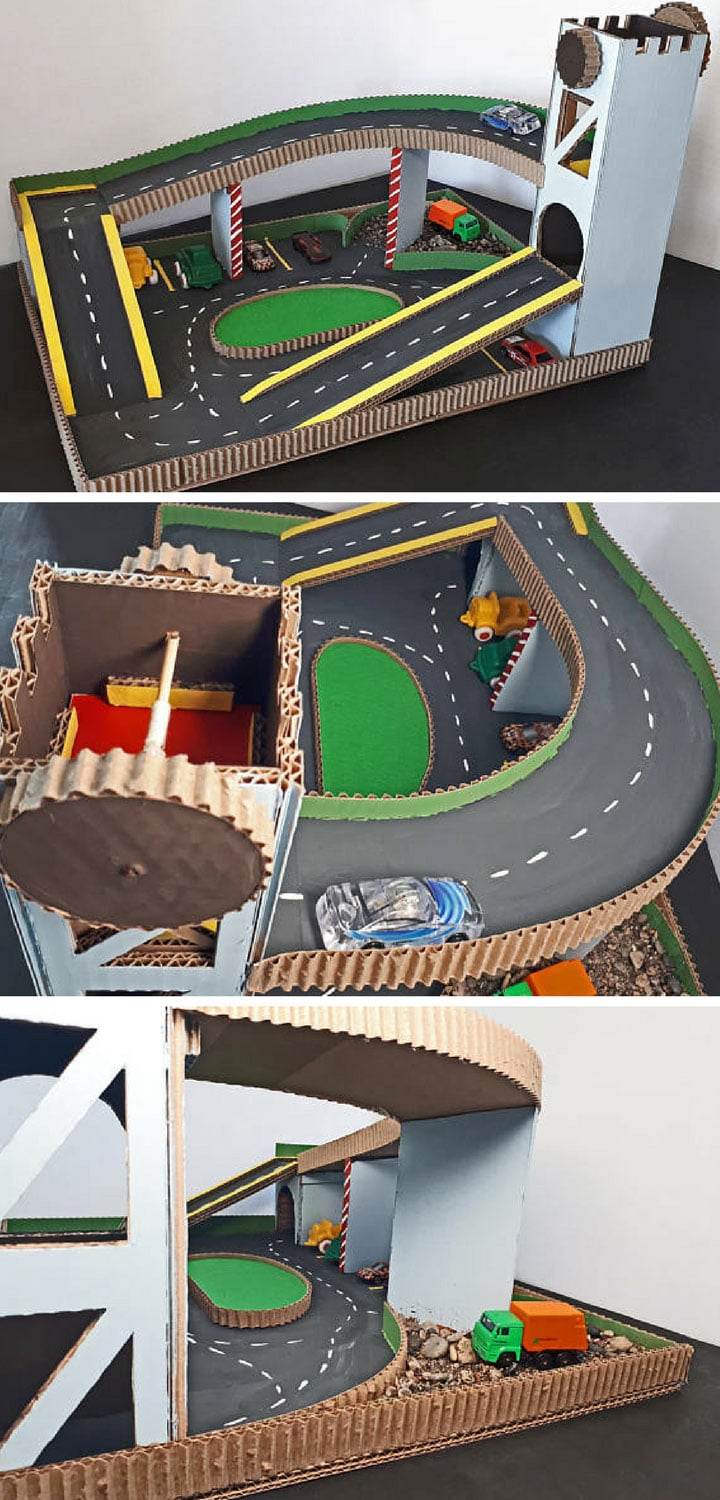 What you will make:
If your toddler loves playing with cars they will go crazy over this cardboard activity garage.
It has parking spaces, three ramps and even a working elevator! I love the idea of adding some gravel to add an extra sensory element to the play space.
Which age group is this suitable for?
This project is one for a grown up to make for a toddler or preschooler to play with.
Your child can play with this garage on the floor but it has been designed to fit perfectly on an IKEA Latt table.