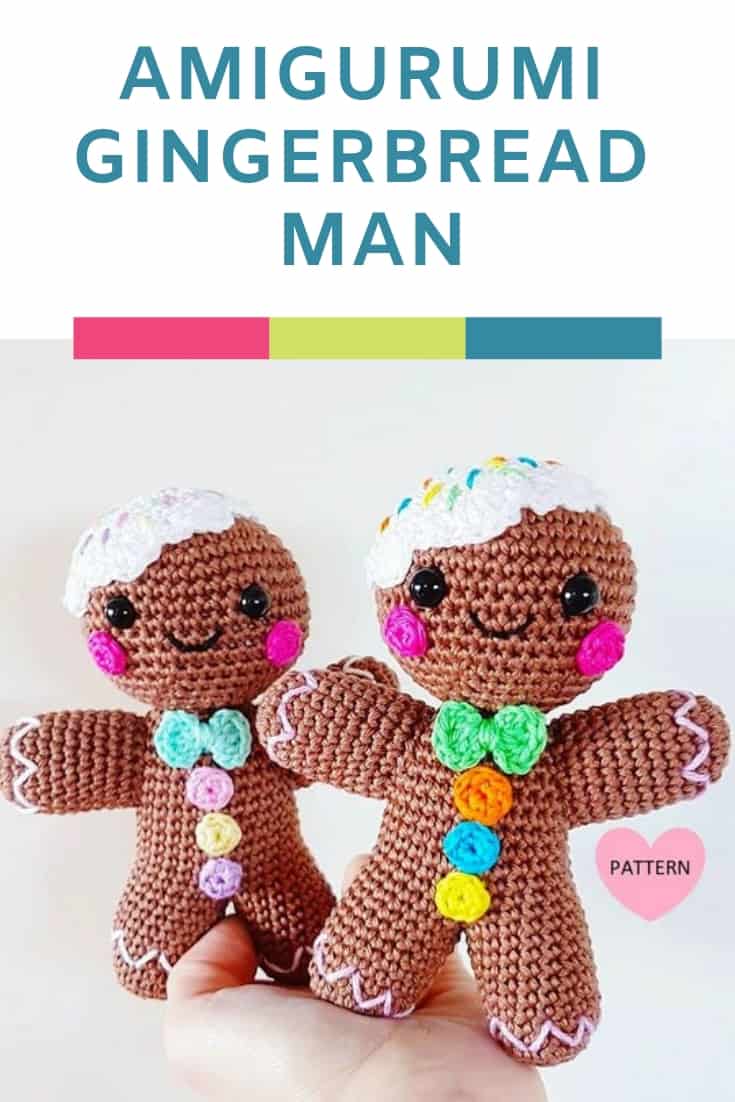 If you want to crochet something cute for Christmas this amigurumi gingerbread man is for you! Must make Christmas crochet pattern!
Amigurumi Gingerbread Man Crochet Pattern
Every time I think that my Christmas crochet project list is full I keep finding another darn ADORABLE pattern!
Like this amigurumi gingerbread man crochet pattern.
Oh my so CUTE!
I'm not sure what I love more, the brightly colored buttons or the dollop of icing and sprinkles on their heads!
Using a 2.5mm crochet hook and some Scheepjes yarn the gingerbread man comes out at about 11cm tall.
You can adjust your hook and yarn to make him bigger or smaller depending on whether you want to make him as a cute stocking stuffer for a child, or an ornament for your tree.
You could even make a whole family of gingerbread people and string them up garland style across your mantel!
The crochet pattern is easy to follow with lots of pictures, and as long as you have the following skills you should be able to make one of these adorable doll before Christmas!
– Magic Ring /Adjustable ring
– Single Crochet
– Increasing (singe crochet 2 stitches in the same stitch)
– Decreasing (single crochet 2 stitches together)
– Slip Stitch
– Chain Stitch
– Double Crochet
Get the pattern here: Gingerbread Man Crochet Pattern by Super Cute Design Shop
More Christmas Crochet Ideas Here