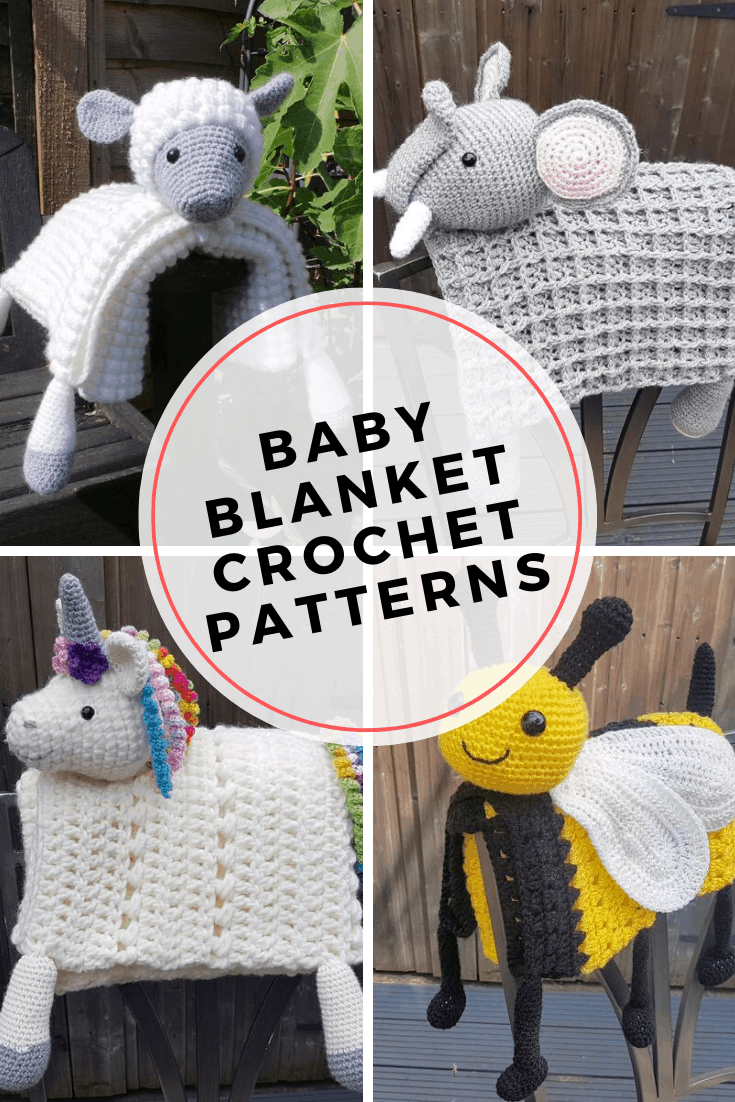 If you're looking for a baby shower gift idea you can't go wrong with one of these animal baby blanket crochet patterns. They're easy to follow and the perfect friend for a baby.
Safari Elephant 3 in 1 Crochet Baby Blanket
Earlier on this year I shared a collection of elephant crochet patterns and so many of you fell in love with this adorable elephant 3-in-1 baby blanket.
It's cuddly and warm and can be played with by baby or used as a lovey blanket, and then when it's not being used you can fold it up and use it as a decorative pillow.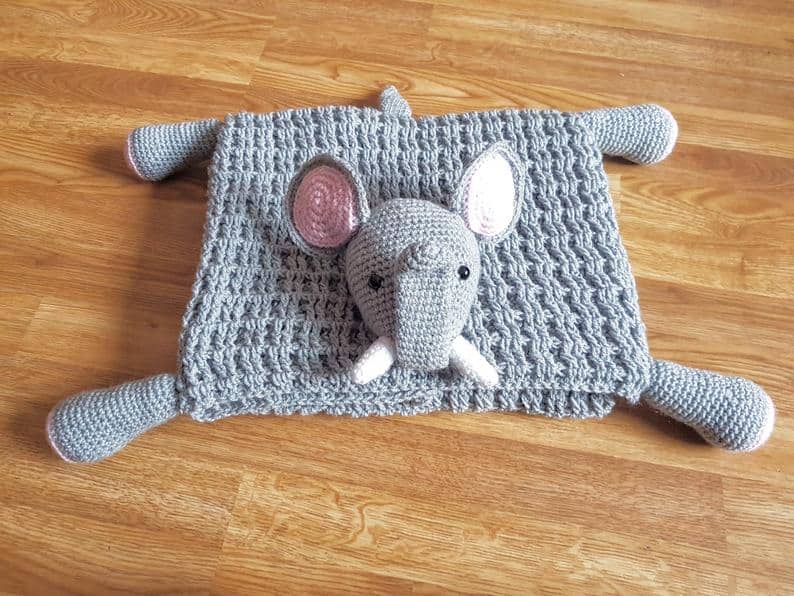 It's a toy, a blanket and nursery decor all rolled up into one cute elephant. Clever right?
The pattern calls for light worsted (double knit) yarn so not only is it warm and soft but it's lightweight making it perfect for babies of all ages.
The finished blanket measures 40in by 29.5in (100cm by 75cm) but you can make it bigger or smaller by simply changing the number of starting chains and rows.
You'll need to master a few advanced stitches like crocheting in the front and back loop and having experience of amigurumi can help, but this pattern can be completed by beginners.
The elephant blanket crochet pattern was designed by the talented Ariana and today I wanted to let you know that she has other animal designs available too!
Just keep on scrolling to see the other cute designs including a cow, a bumble bee and a unicorn!
Black and White Farm Cow
Cuddly Sheep 3 in 1 Blanket
Horse Crochet Blanket Pattern
Woodland Bear Crochet Blanket
Woodland Fox Blanket
Woodland Deer Blanket
Bumble Bee Blanket Crochet Pattern
Unicorn Baby Blanket