It's a lot of fun to wear matching shirts on vacation and these Disney family shirts in Star Wars inspired designs are perfect. Find what you are looking for, you will. Hmmmm.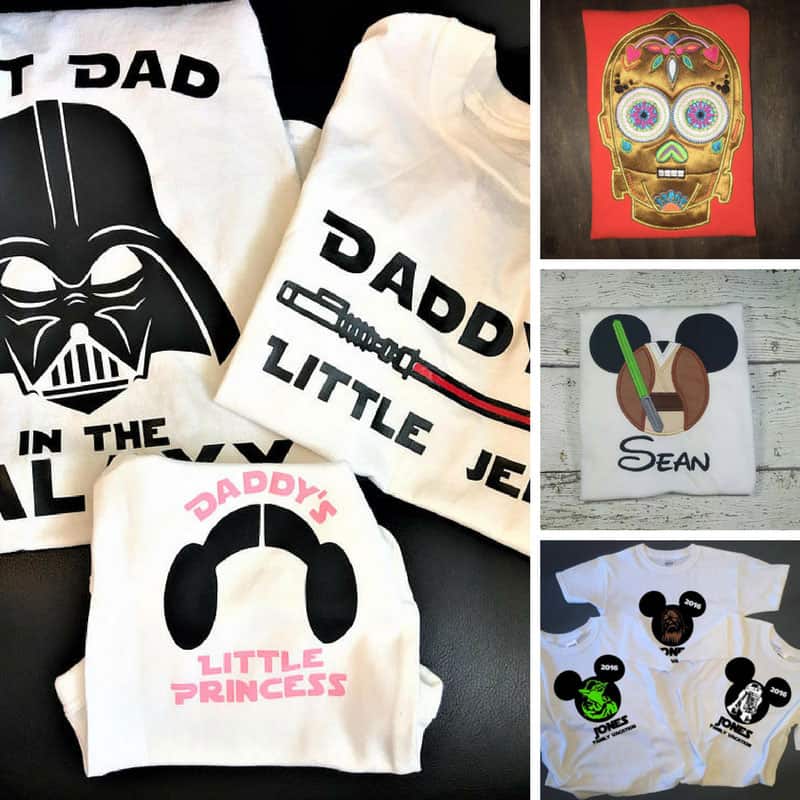 Disney Family Shirts Star Wars Fans Will Love

When you go on vacation together it's fun to wear matching family Disney shirts so you stand out from the crowd. On a busy day it's so much easier to spot a family member if they're wearing the same shirt you are!
Today I've rounded up some fabulous Disney family shirts Star Wars fans will love.
Everything from Darth Vader and his kids, to an Ewok wearing Mickey Ears! My personal favourite has to be the embroidered C3P0 shirt!
All of these Star Wars T Shirts are custom made and available to order from Etsy (because I love to support other small businesses!). You can personalise many of them with the names of your family or the date of your trip to make them all that more special.
Be sure to scroll all the way to the end of the list to see all the brilliant designs, and find what you are looking for, you will. Hmmmm.
Best Dad in the Galaxy Star Wars Shirt with Matching Kid's Designs
Vader Star Wars Embroidered Shirt
Jedi Star Wars Embroidered Custom Shirt
C3P0 Personalized Embroidered Shirt
May the Fourth Be With You Embroidered Star Wars Shirt
Disney Star Wars Hans Solo Princess Leia Matching Shirts
Daddy's Princess Star Wars Shirt
Custom Star Wars Disney Family Shirts
Ewok Mickey Ears Disney Vacation Shirts

&
---