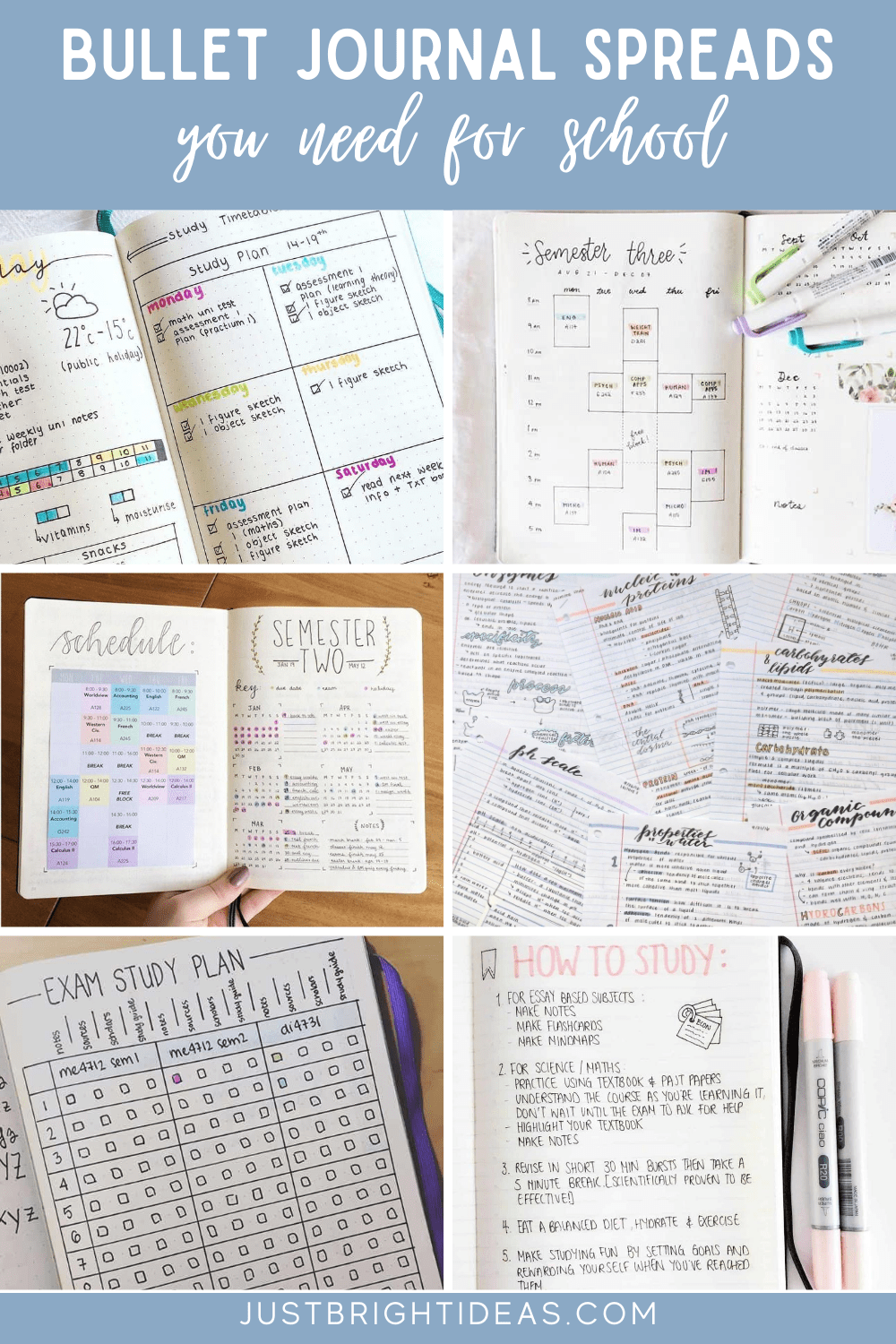 These school Bullet Journal layouts will help you stay on track this semester! So many genius ideas even if you're brand new to using a BuJo!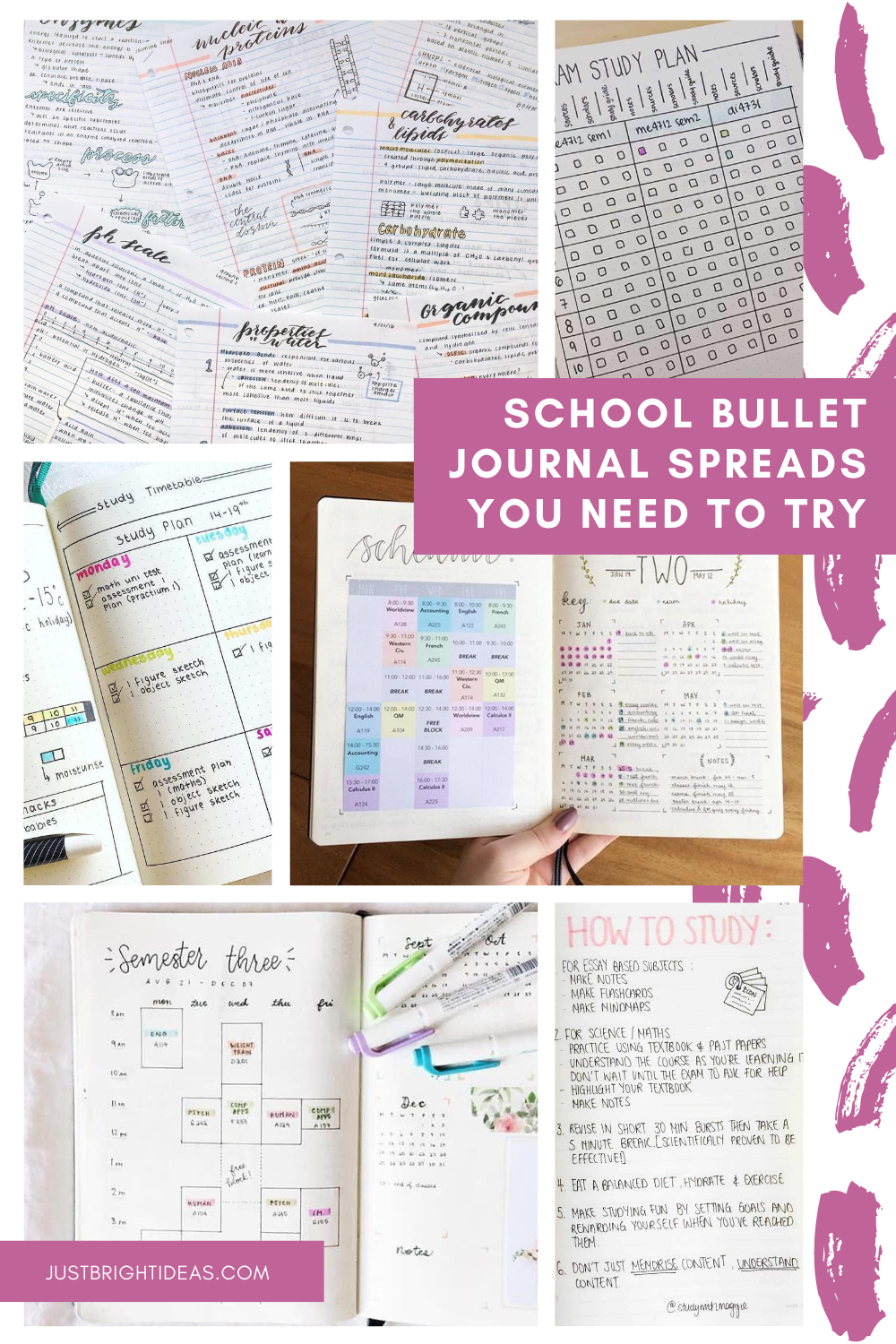 School Bullet Journal Layouts
The thing I love most about using a Bullet Journal to stay organized is that you can set one up at any time of the year.
But there are two times of the year when we are MOST interested in getting our lives organized, January (to get the New Year off to a good start) and the summer when you're keen to get organized for back to school!
If you've never used a Bullet Journal before don't worry, it's one of those things that you can learn about as you use it, and it shapes into a planner that is the perfect fit for you and your studies.
Today I've pulled together a host of different school Bullet Journal ideas to help you stay organized this semester including some YouTube videos just in case you learn better from watching other people get set up.
Make a "Before College Begins" checklist
Make sure you don't forget anything with a college packing list
Create a school weekly schedule spread
Use a weekly study plan spread
A semester log lets you see important milestones as a glance
Stay on top of your revision with an exam study plan tracker
Create a How to Study page
Take notes right there in your Bullet Journal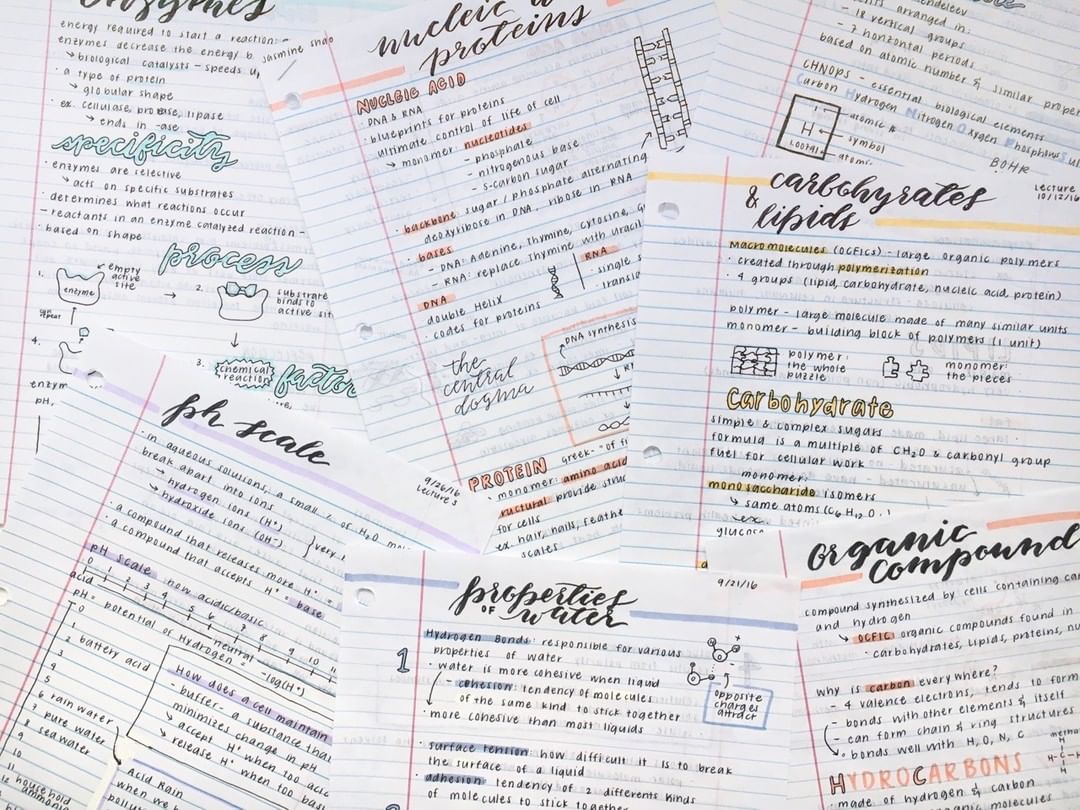 Via @studyquill
Don't forget that your Bullet Journal is not just about task lists, checklists and tracking, you can actually take your study notes right in there too.
There has been a ton of research over the years extolling the virtues of note-taking, and some people argue that adding in colors and diagrams makes it even more effective.
If you want to know how to take your note taking to the next level just hop on over to Instagram and check out #studygram, there's over 4.5 million results for you to browse through.
How to use your Bullet Journal to study videos
And if you need some help learning how to take effective study notes bullet journal style grab a drink and watch these videos.