This post may contain affiliate links, which means I may receive a commission if you click on a link and purchase something. As an Etsy and Amazon Associate I earn commissions from qualifying purchases.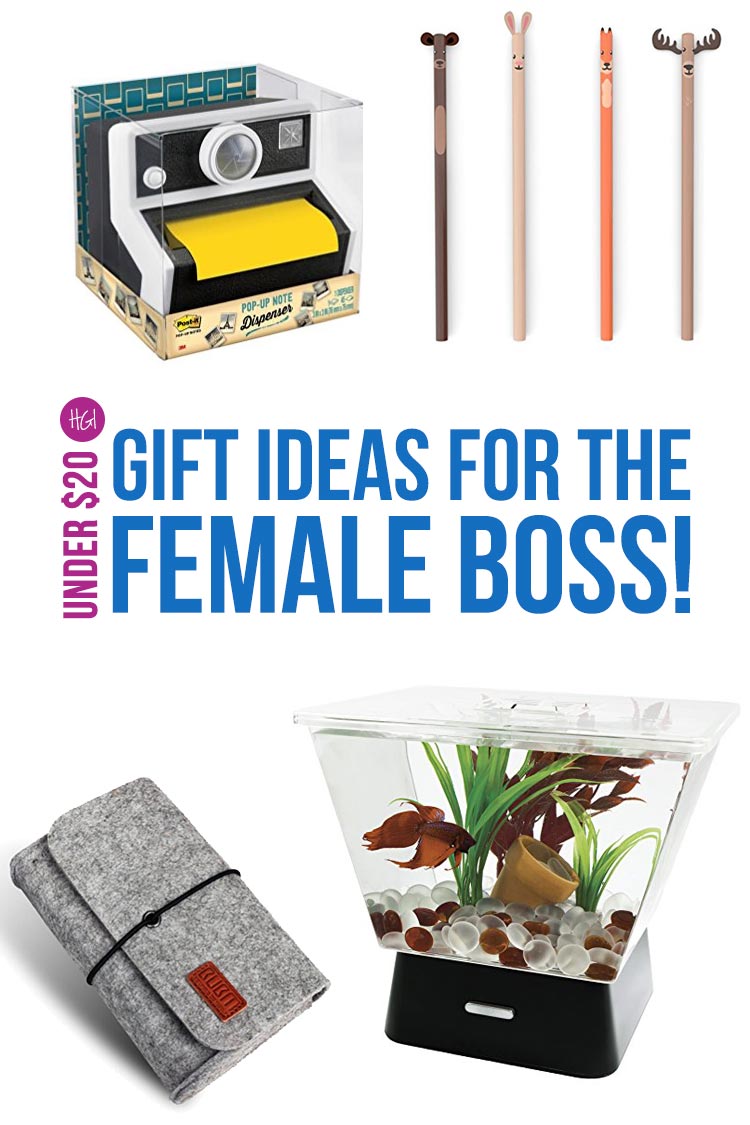 If your boss has always been there for you when you've needed advice, support or just a kick up the butt you're going to want to show your appreciation. So today we've rounded up some funky gift ideas for a female boss that go above and beyond a cheesy "Best Boss in the World" mug!
Funky Gift Ideas for a Female Boss

Stainless Steel Insulated Travel Mug: Whether she drinks coffee or tea or even fruit infused water this travel mug with built in mesh screen is ULTRA STYLISH and keeps her drink of choice hot or cold for 12 hours!
Soft Wool Felt Travel Organizer: This SUPER STYLISH pouch is the perfect gift for the female boss who travels. Now she can keep her power adaptor, mouse and other small items safe while she's out and about.
Woodland Pencils: For the female boss who prefers to scribble down ideas with a pencil these ADORABLE woodland creature pencils make the perfect Secret Santa gift!
BuBu Pen & Pencil Holder: Sometimes the most functional of items make the most thoughtful gifts. If your female boss is often found searching high and low for a pen or pencil this ADORABLE pot is the perfect gift idea!
Post-it Pop-up Camera Note Dispenser: If your boss is a Post-It note diva she is going to love this retro style camera dispenser. The perfect way to have 3×3 notes at her fingertips!
Betta Tank: If your boss spends far too many hours at her desk it's time to show your appreciation with a fish friend to keep her company. This cool tank with retro style lighting will be a stylish addition to her desk (you need to buy the Betta fish separately!)
&