This post may contain affiliate links, which means I may receive a commission if you click on a link and purchase something. As an Etsy and Amazon Associate I earn commissions from qualifying purchases.
These crochet keychain ideas come together really quickly and make fabulous handmade gifts!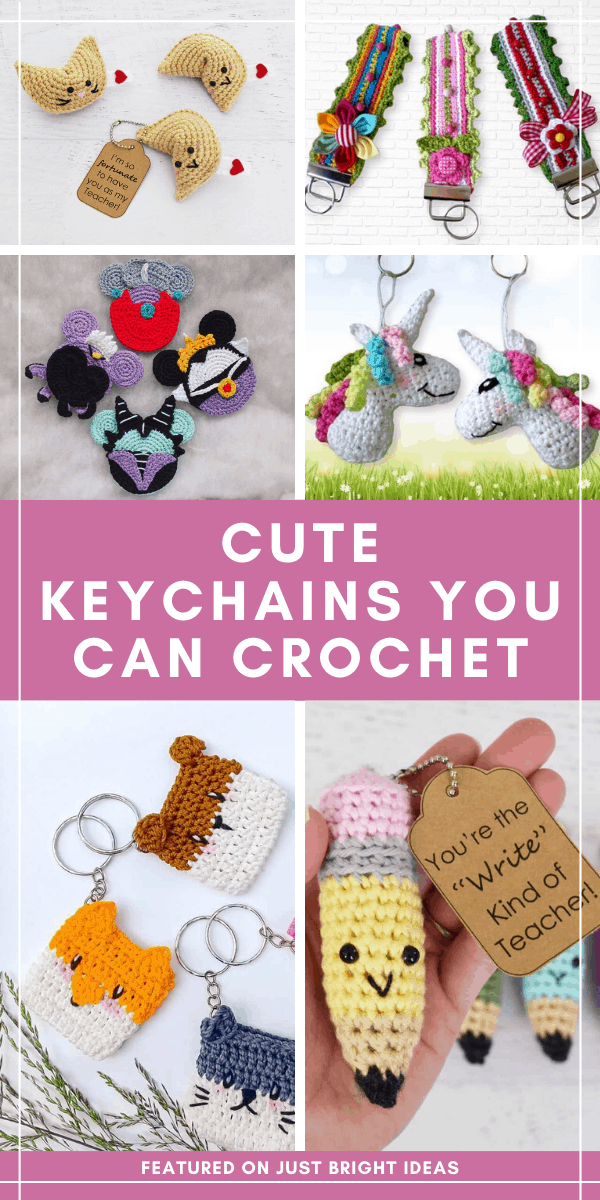 Crochet Keychain Ideas
If you're looking for some quick and easy crochet projects that you can make using yarn you already have at home these keychain patterns are just what you need!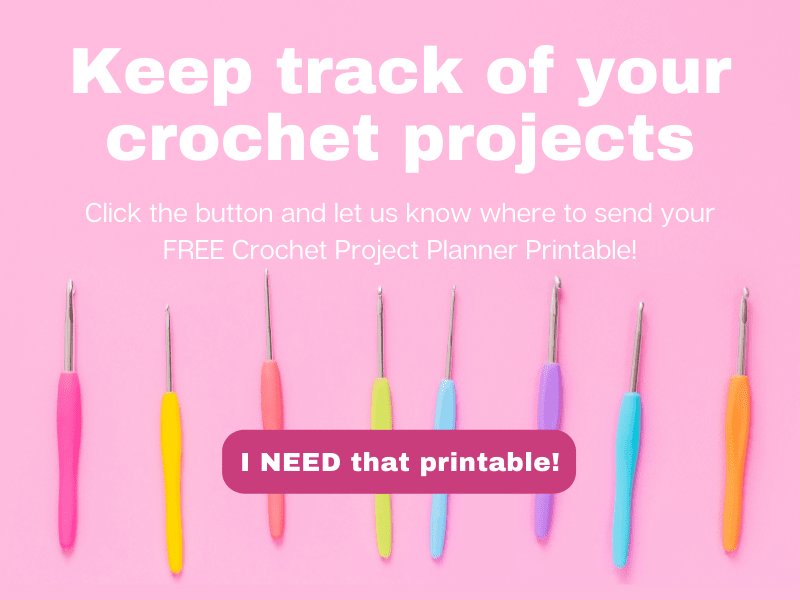 Make some for you or as sweet handmade gifts for your loved ones, or even to hand out to neighbors and keyworkers as random acts of kindness.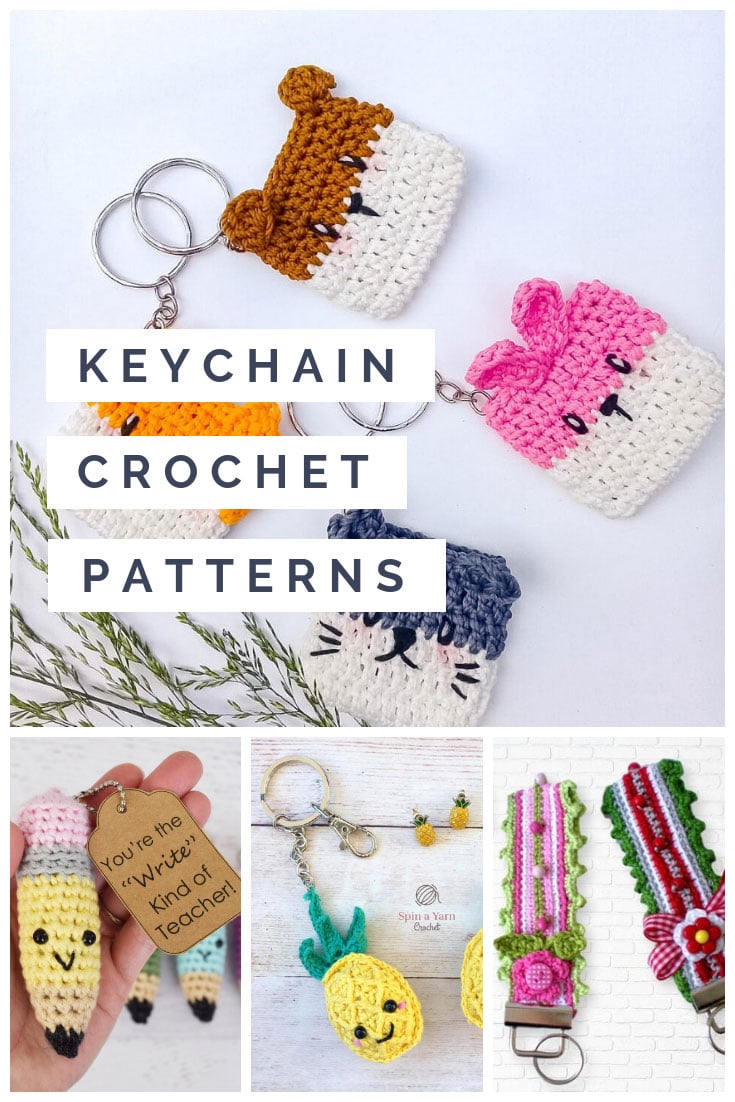 1 | Pretty Floral Strap Keychain Crochet Pattern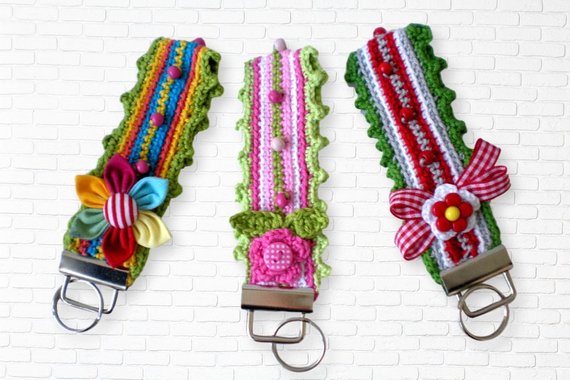 I love these keychains because not only do they work up really quickly you can use whatever embellishments you like to make each one totally unique! You could choose buttons, beads or ribbons, or fabric hearts and flowers, it's totally up to you!
If you make crochet items for sale you are allowed to use this pattern in that way.
Pretty Floral Strap Keychain Crochet Pattern by PetraPatterns
2 | Keychain Crochet Horse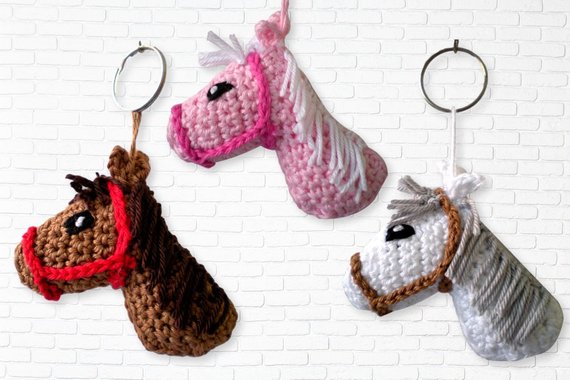 If you're looking for gift ideas for a horse lover how about one of these adorable little horse head keychains?
This pattern is great for beginners because the head is worked up in two pieces by crocheting in rows, not amigurumi as you might expect.
If you know a little girl who loves horses she could use one of these as a bag tag on her school backpack or pencil case!
Keychain Crochet Horse by PetraPatterns
3 | Unicorn Crochet Keychain Design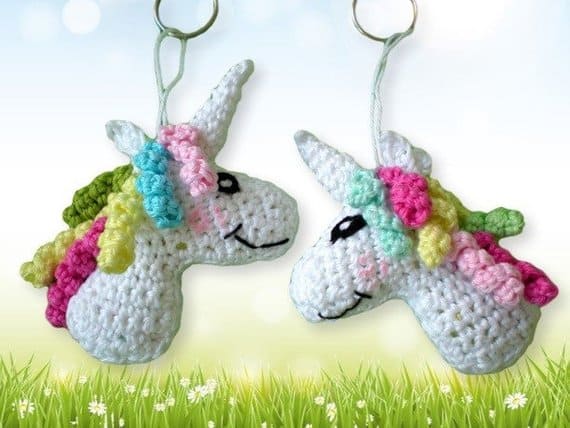 I'm pretty sure most of the world is still unicorn crazy so I had to include this design too. I LOVE the rainbow manes!
Unicorn Crochet Keychain Design by PetraPatterns
4 | Fortune Cookie Keychain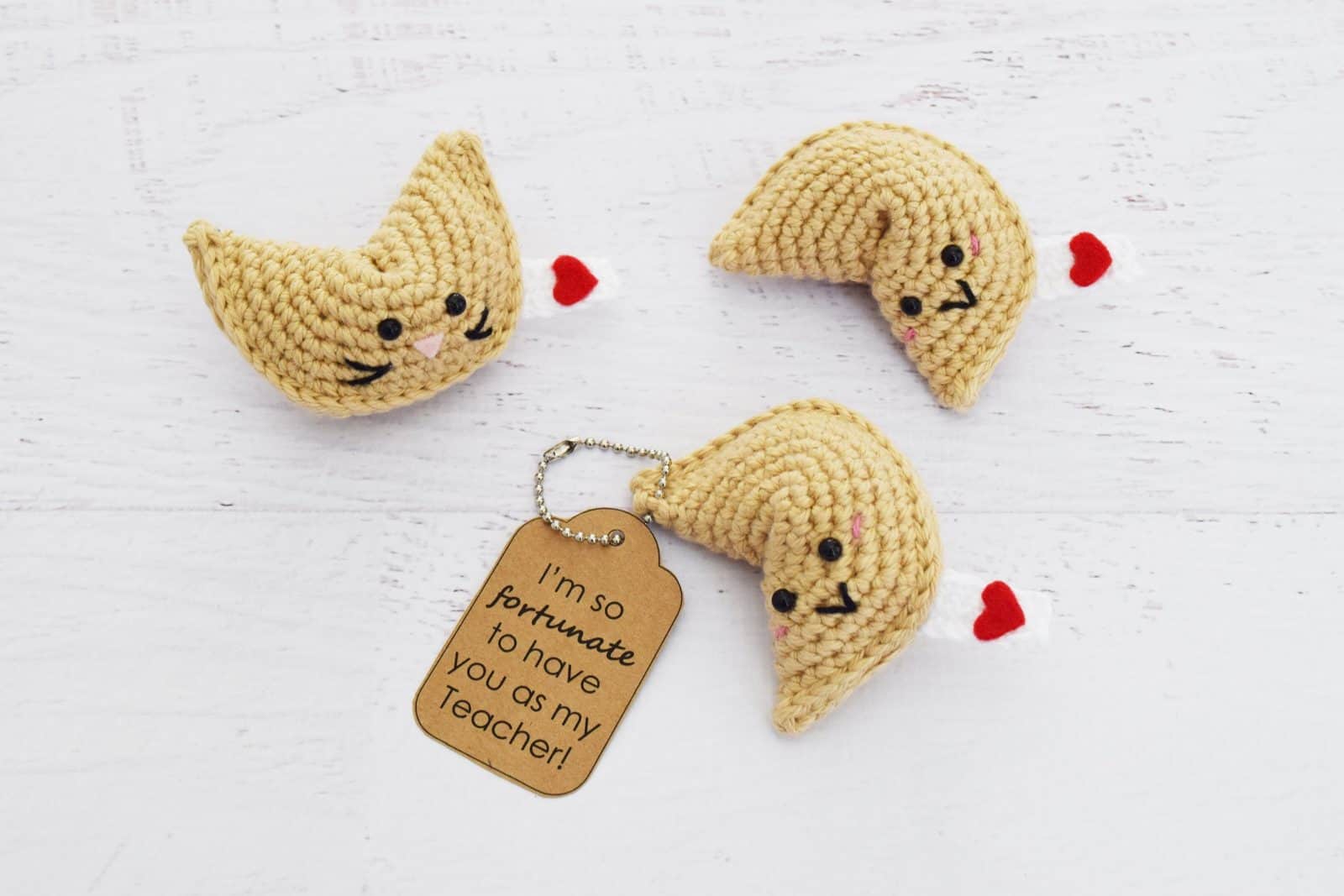 If you need a Christmas gift for you child's teacher you can't go wrong with this fabulous fortune cookie keychain! The pattern includes printable gift tags.
You know you could modify the gift tag wording and turn this into a really cute Valentine's Day gift too!
Fortune Cookie Keychain by YarnBlossomBoutique
5 | Crochet Pencil Keychain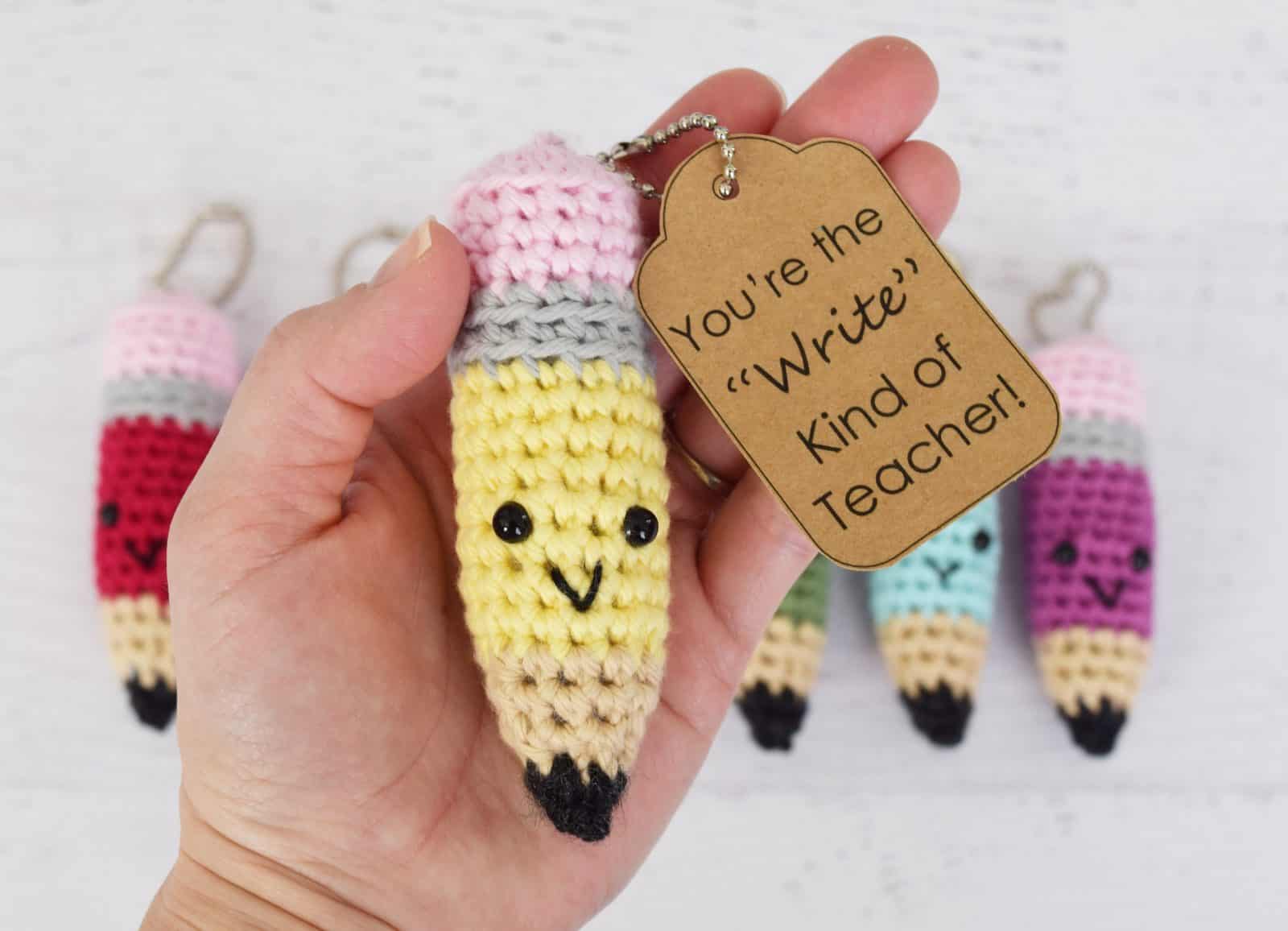 I LOVE this pencil keychain! It's another great choice for a
DIY teacher gift idea
, but would be equally as cute as a
back to school
(or just starting school) gift for your child, or as a stocking stuffer for the budding writer in the family!
Crochet Pencil Keychain by YarnBlossomBoutique
6 | Pineapple Crochet Keychain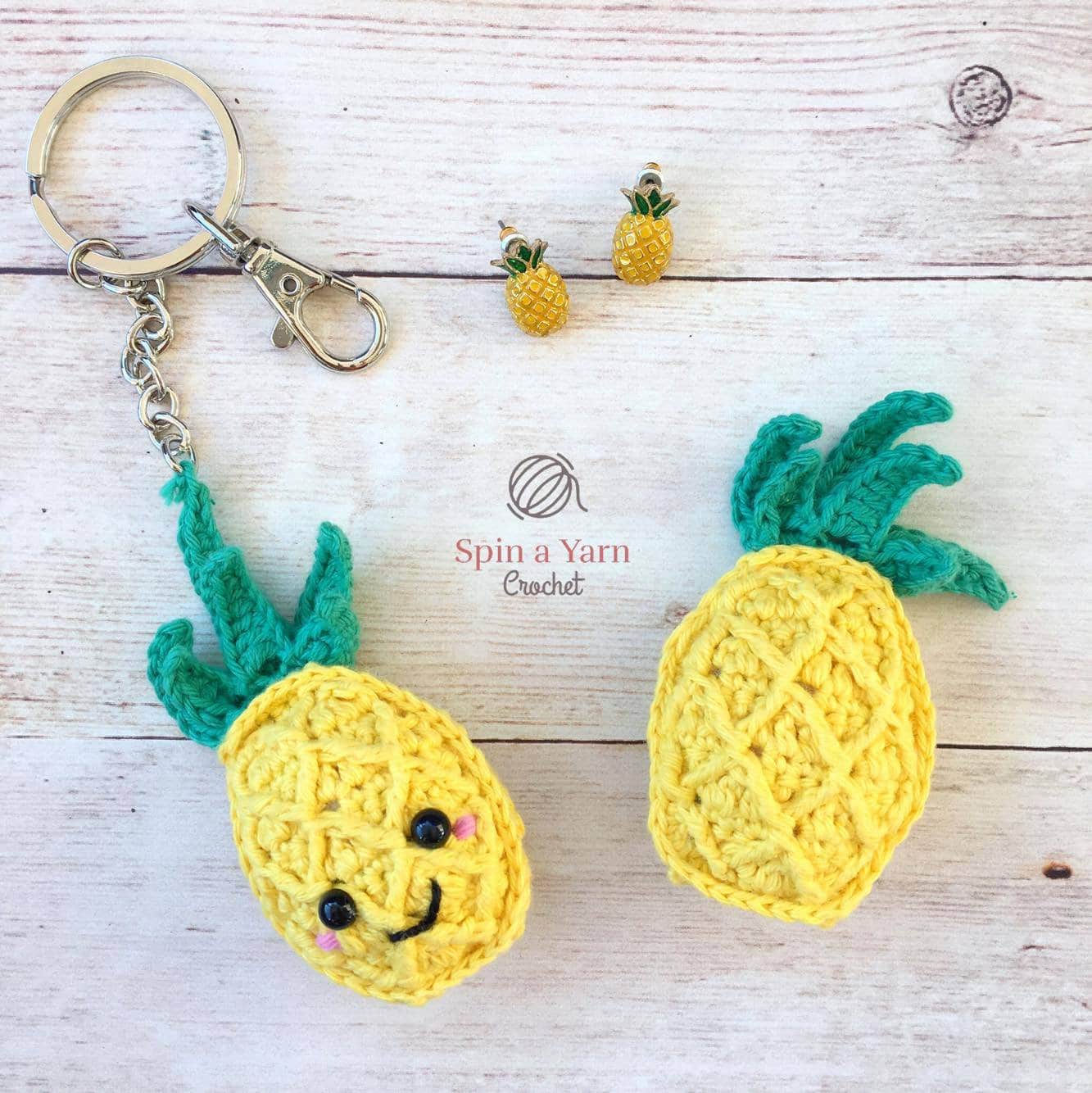 Our readers can never seem to get enough of
DIY pineapple projects
so when I saw this cute Kawaii style pineapple I knew it had to make the list to be shared!
Pineapple Crochet Keychain by SpinaYarnStudio
7 | Disney Villains Inspired Crochet Pattern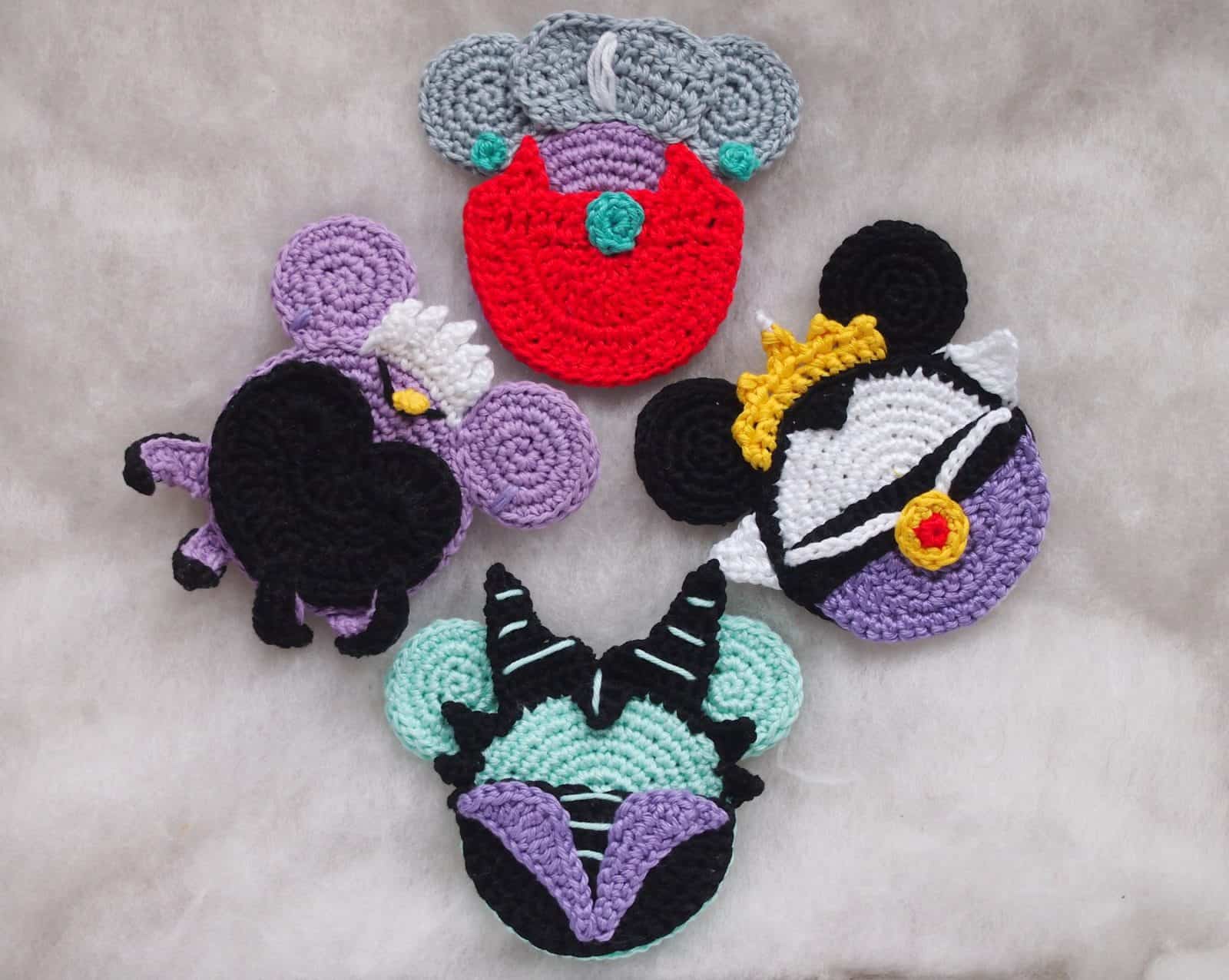 I just got back from Disney World and got some great compliments on our
Disney keychains
so I'll definitely be adding these villain inspired keychains to my
project list
!
Disney Villains Inspired Crochet Pattern by ColorfulEasyCrochet
8 | Animal Mini purse Keychain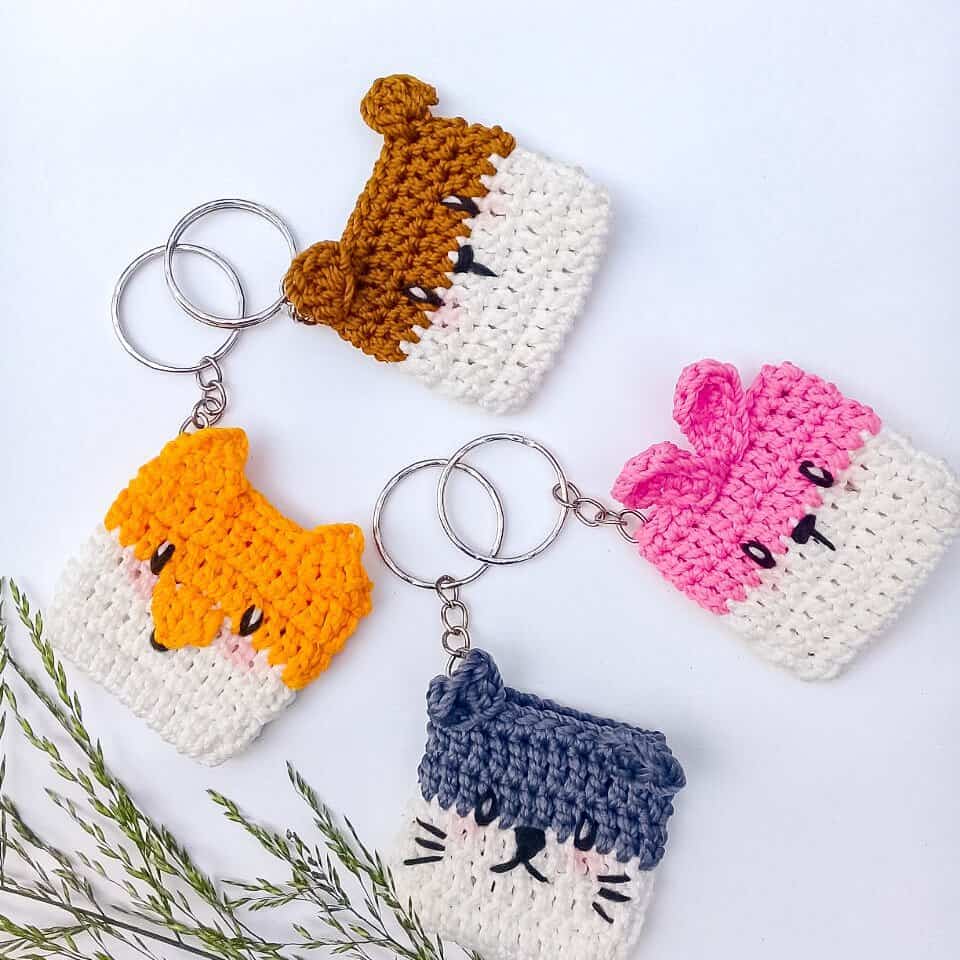 How cute are these little animals! There's a cat, bear, rabbit and fox to make and as well as being keychains they're also mini purses! They'd make fabulous stocking stuffers for children (maybe with some wrapped candies inside) or for the woman on your list who hates carrying a purse and needs somewhere to keep a few coins handy when she's out shopping!
Animal Minipurse Keychain by LuqyandMary
9 | Amigurumi Tooth Keychain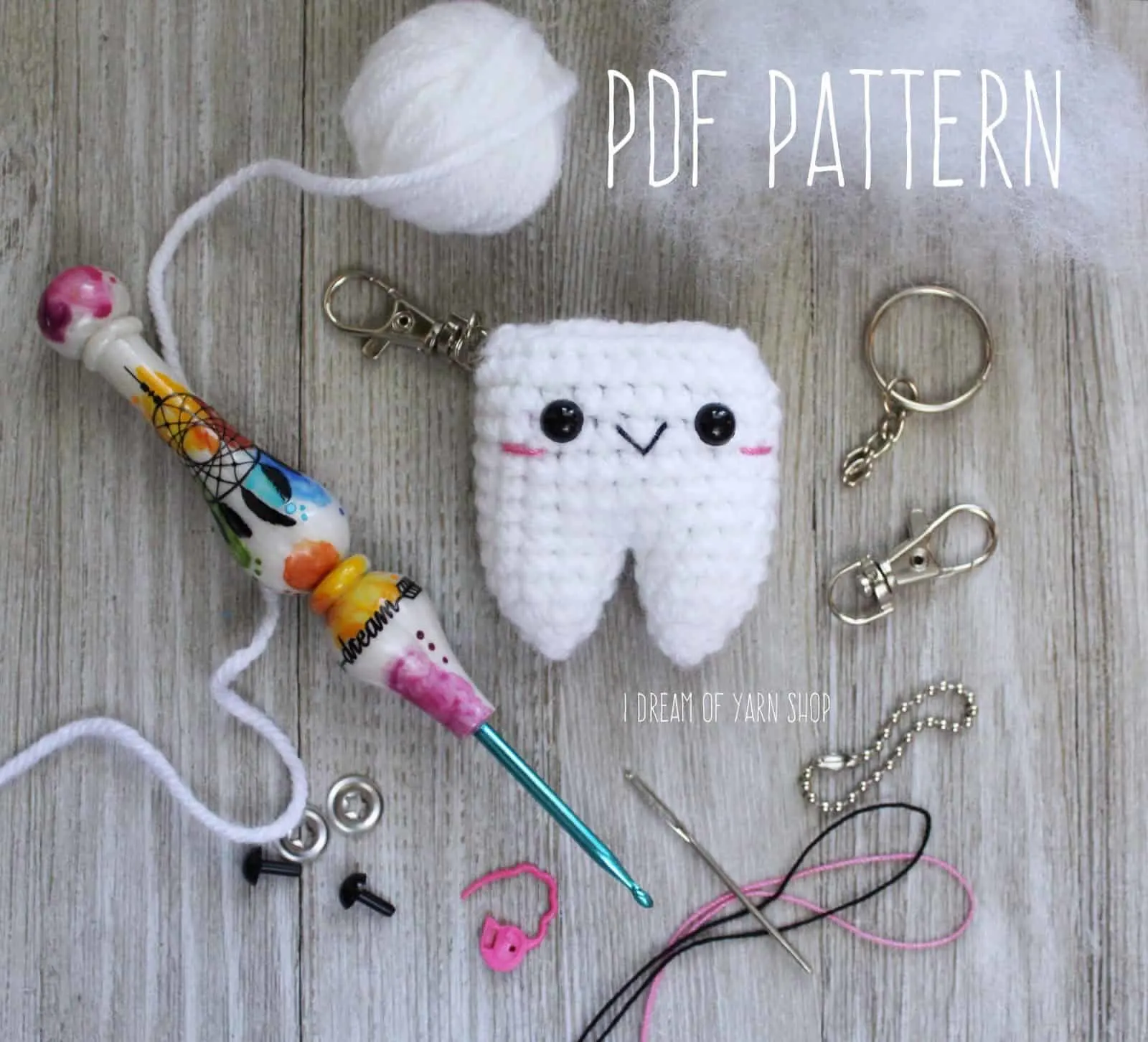 My kids both have wobbly teeth and with a visit from the tooth fairy imminent I thought a keychain like this would be a lovely thing for her to leave in exchange for the tooth! As well as a silver coin obviously…
Amigurumi Tooth Keychain by IdreamofYarnShop
10 | Amigurumi Pig Crochet Keychain Pattern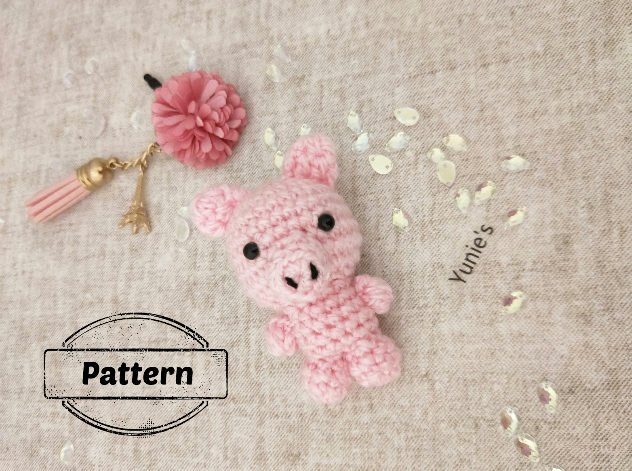 And this little piggy cried… take me home!
He's super adorable and would be a great stocking stuffer for an animal lover right?
Amigurumi Pig Crochet Keychain Pattern by Yunies