DISCLOSURE: Some of the links below are affiliate links. This means that, at zero cost to you, I will earn an affiliate commission if you click through the link and finalize a purchase. All opinions are my own, and I only recommend products that will add value for my readers.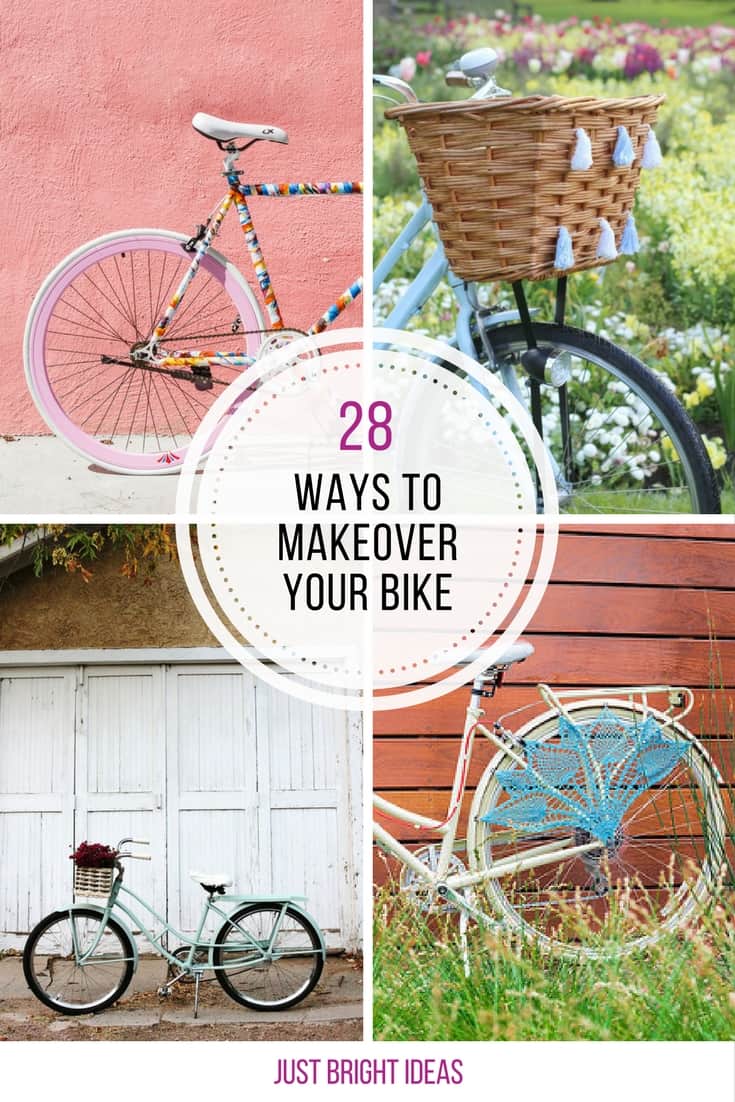 Pin these ideas! Hit the button to save these ideas for later. Don't forget to follow us on Pinterest for more great stuff!
&
---
New bikes can be crazy expensive, and there are so many available on Facebook groups or Gumtree that it would be silly to spend so much money when you don't have to. But sometimes those pre-loved bikes have seen better days, which is why we're sharing 28 genius ways to make your bike look FABULOUS!
How to Decorate a Bike

28. Update your frame with this fabric hack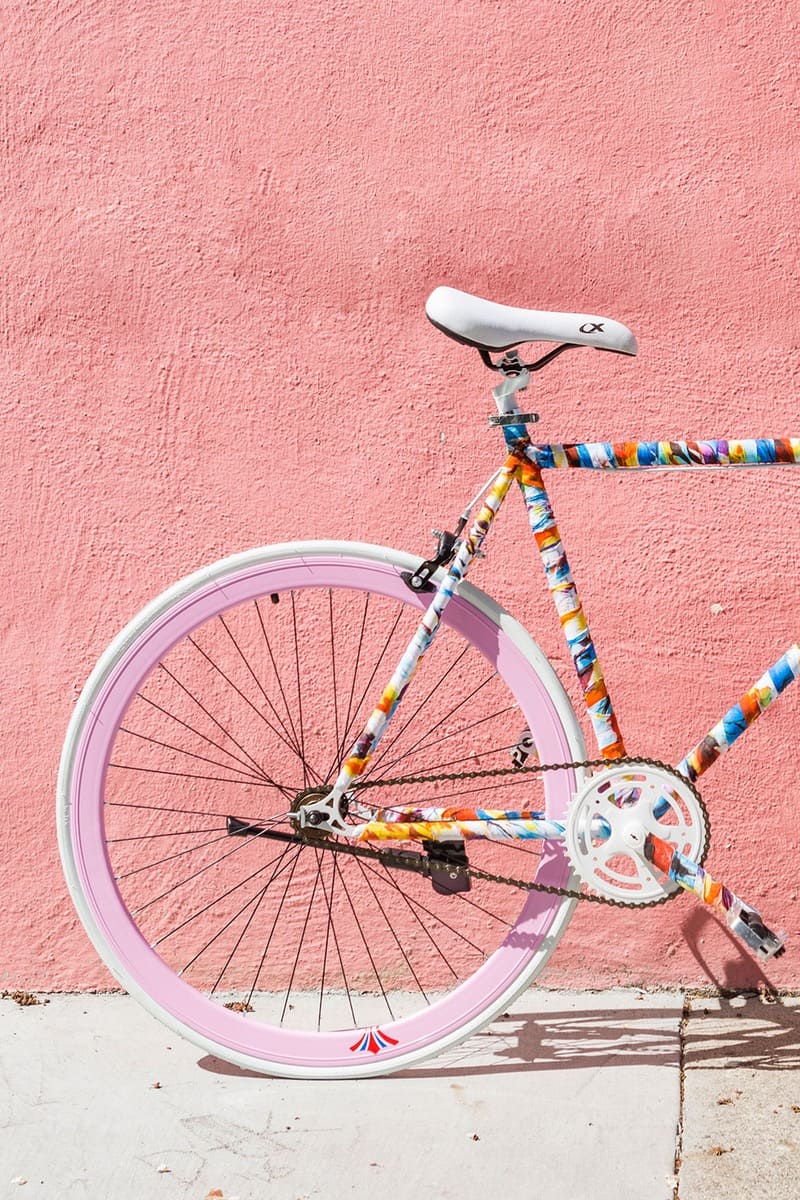 Found it here >> Brit + Co
Grab some cotton fabric and a bottle of Mod Podge and go to work turning your plain Jane frame into something fabulous!
27. Decorate your bicycle basket
26. Add a flower to your handlebars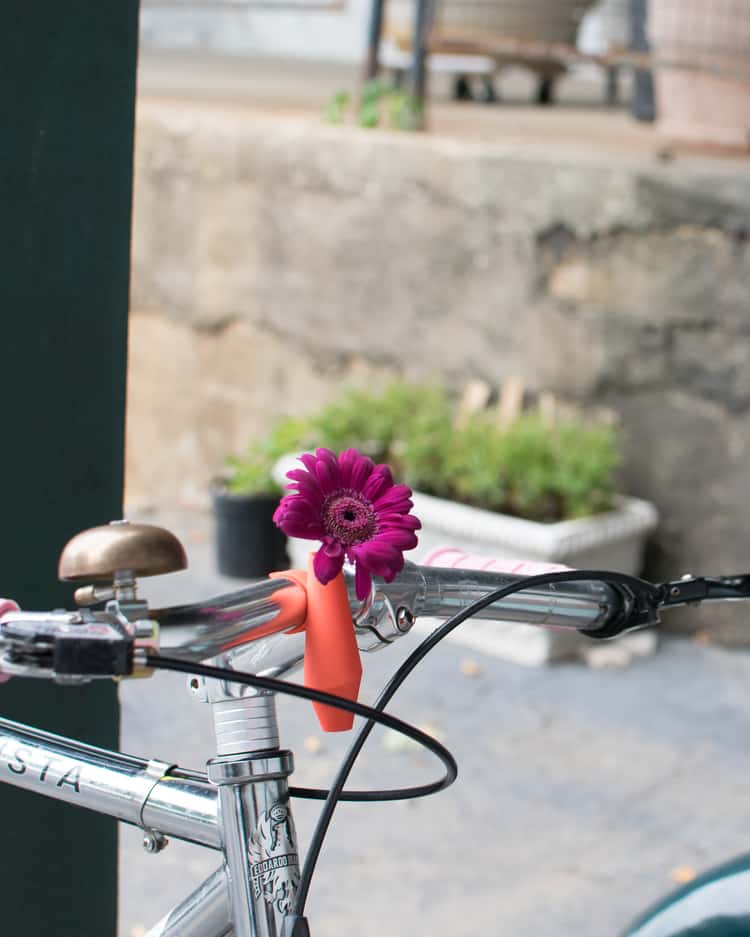 Found it here >> Wearable Planter
If cars can have flower holders in the dash who says a bike shouldn't sport one on its handlebars?
25. Add a mini bar for picnics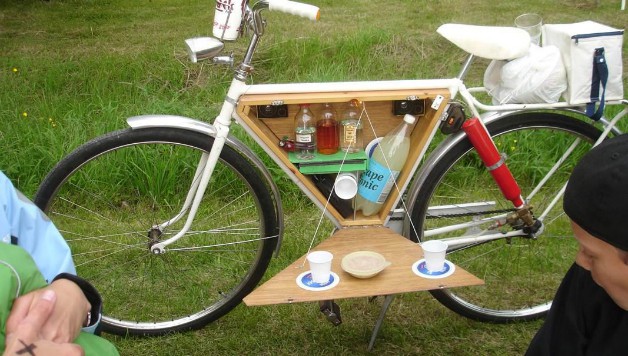 Found it here >> Go Downsize
DIY your own mini bar that flips down from the frame
24. Make your own scraper wheels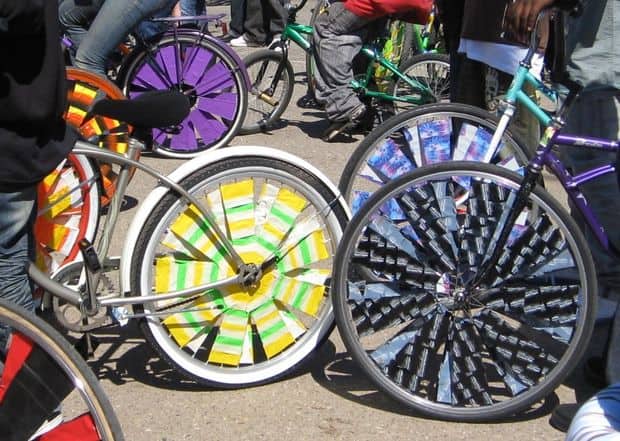 Found it here >> Instructables
Express your creative side by designing your own set of scraper wheels.
23. Paint it blue
22. Add some noise makers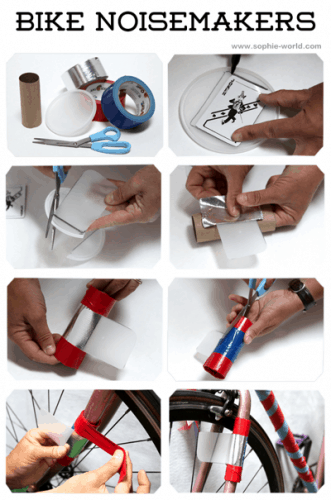 Found it here >> Sophie's World
Turn an old toilet paper tube into some noisemakers that are just perfect for a bike parade!
21. Add a skirt guard.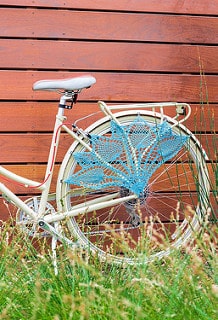 Found it here >> Ravelry
Crochet yourself a beautiful skirt guard. The pattern is so simple even a beginner can make one with a little patience.
20. Decorate your basket with tassels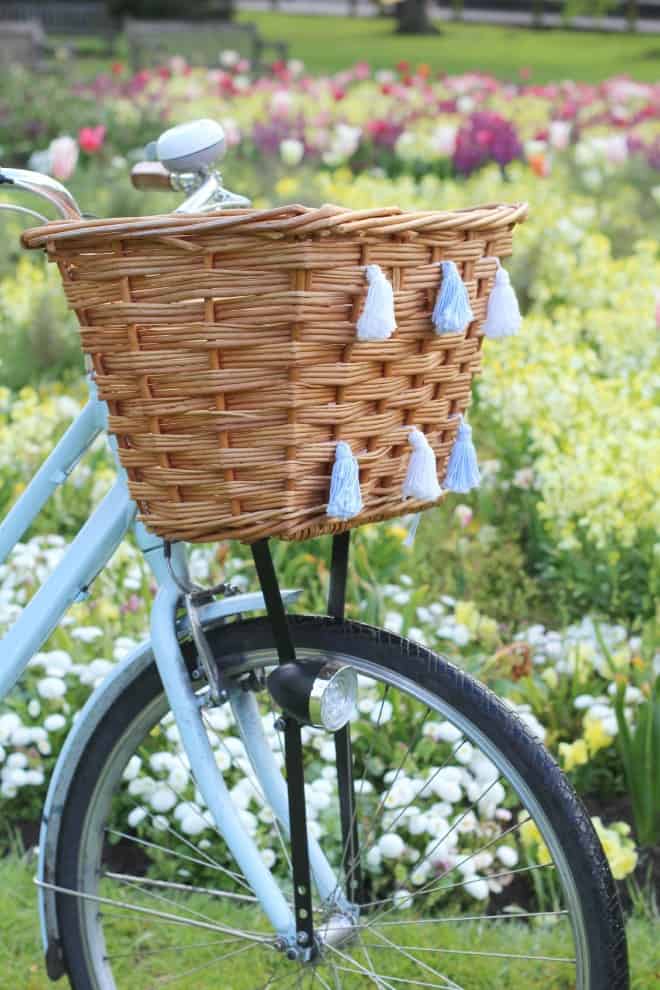 Found it here >> Claireabelle Makes
If you have a wicker basket on the front of your bike try livening it up with some fabulous tassels.
19. Add some decals to the frame