---
This post may contain affiliate links, which means I may receive a commission if you click on a link and purchase something. As an Amazon Associate I earn from qualifying purchases.
&
Who would have thought that there were so many ways to repurpose dresser drawers! From planters to storage shelves and even dog beds it's time to start scouring Freecycle for unwanted drawers to upcycle!
Upcycled Drawer Projects

25. Brighten up your garden with a colourful planter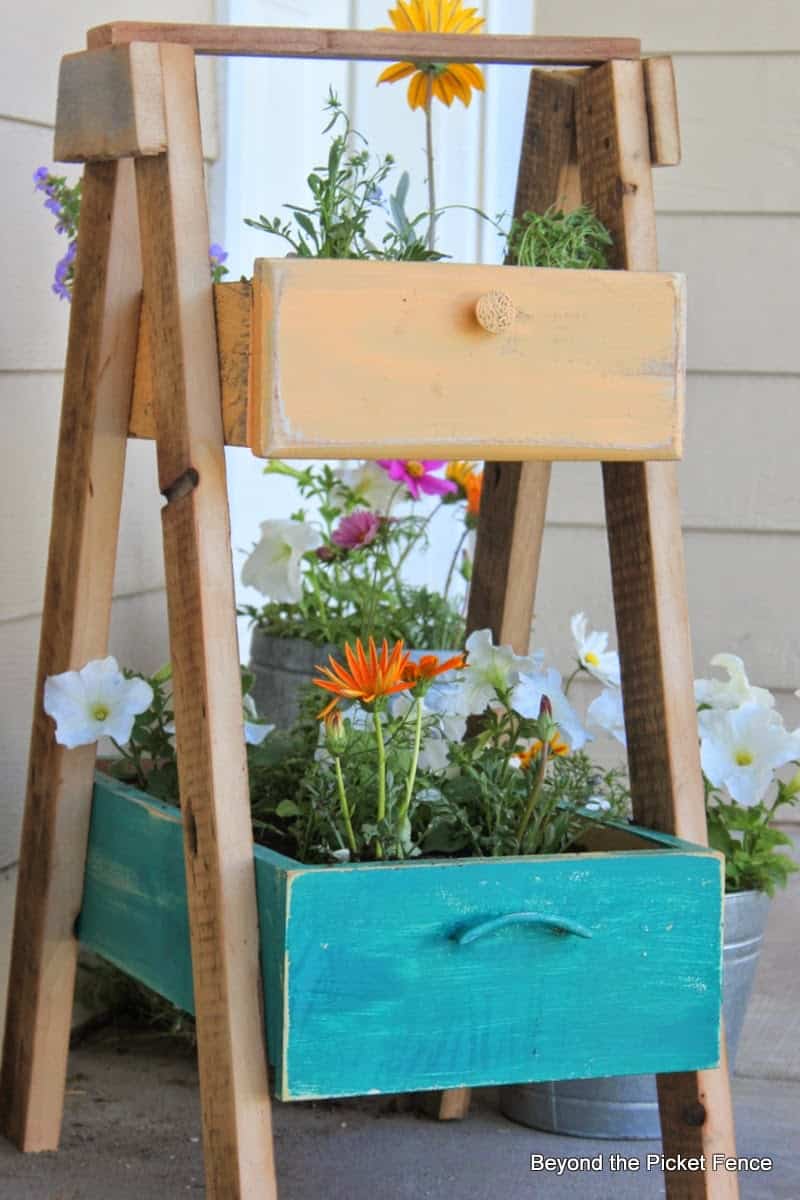 Found it here >> Beyond the Picket Fence
This colourful planter would look fabulous on your front porch!
24. Repurpose an old drawer into a jewellery organiser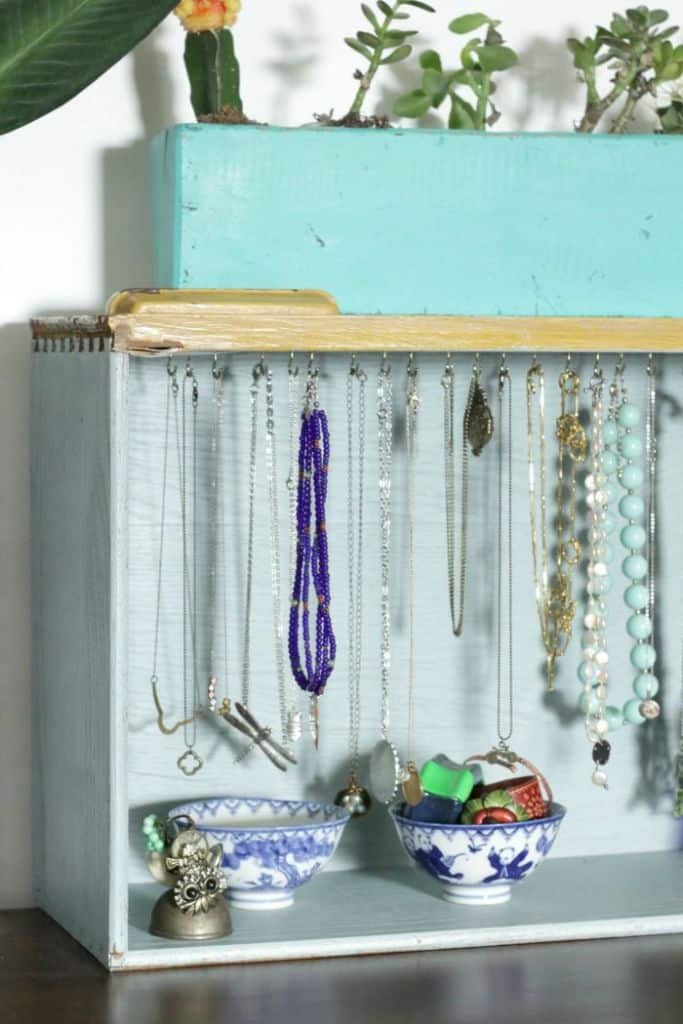 Found it here >> Cassie Bustamantle
This would make a unique gift idea for someone in your life who loves necklaces!
23. Combine some old drawers into underbed storage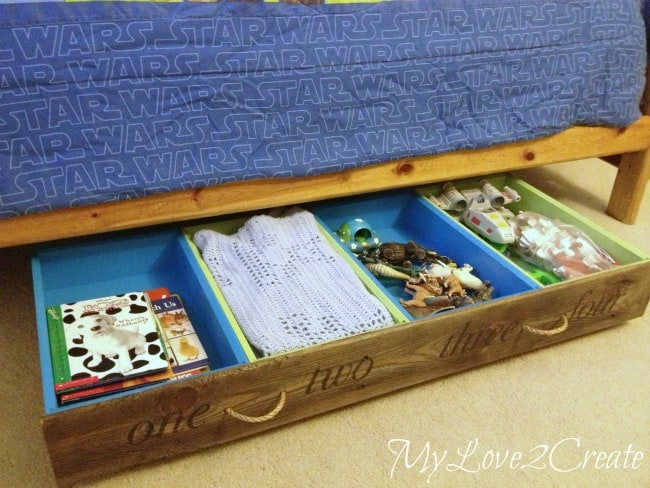 Found it here >> My Love 2 Create
If you're in need of a large underbed storage unit but you only have small drawers to hand you can just combined them together!
22. Create yourself a sandwich station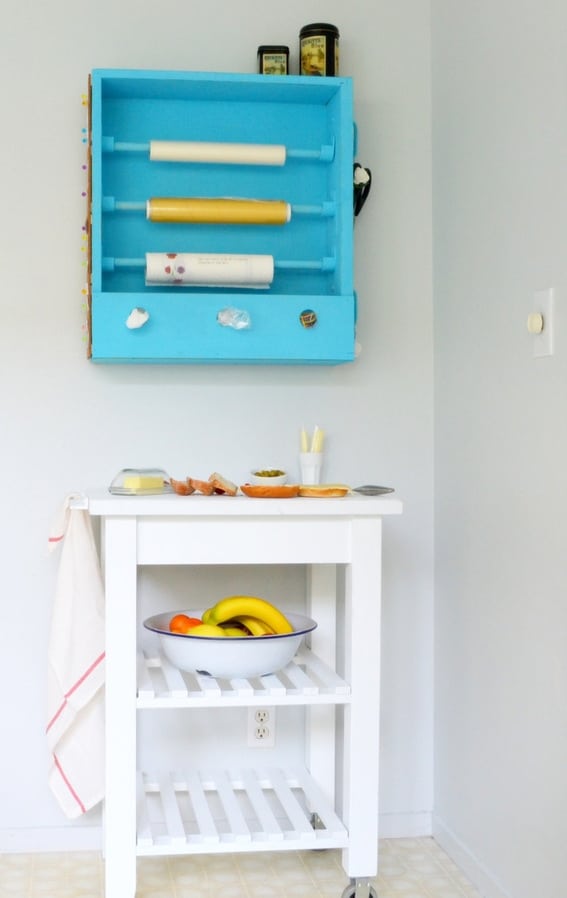 Found it here >> Curbly
As drawer upcycle projects go this one is right up there as being the most inventive and the most practical! From old unwanted drawer into much needed sandwich station!
21. Make a fairy garden in your old drawer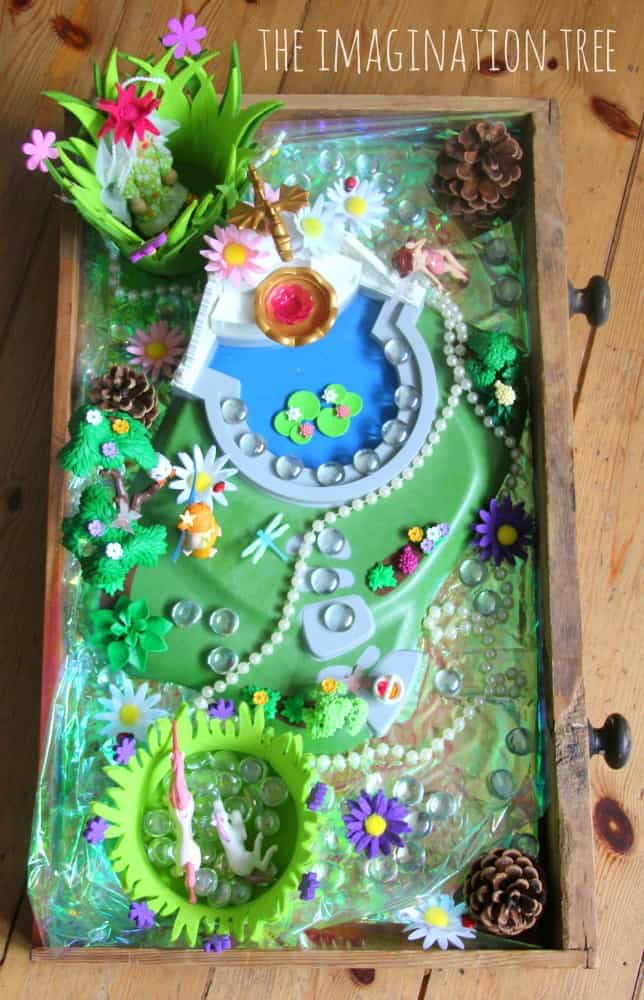 Found it here >> The Imagination Tree
We LOVE fairy gardens and the idea to make one inside an unwanted drawer is a GENIUS idea!
20. Turn your drawer into a fancy dog bed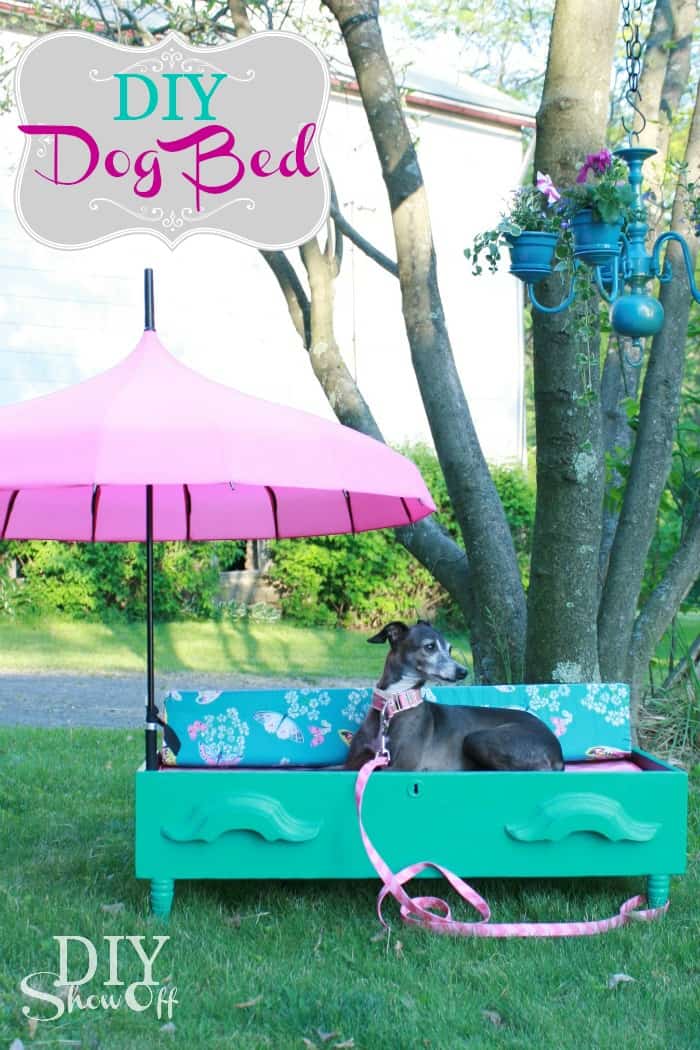 Found it here >> DIY Show Off
Let your pooch sunbathe in style with this fabulous dog bed made from an old drawer!
19. Repurpose that old drawer into a chalkboard message centre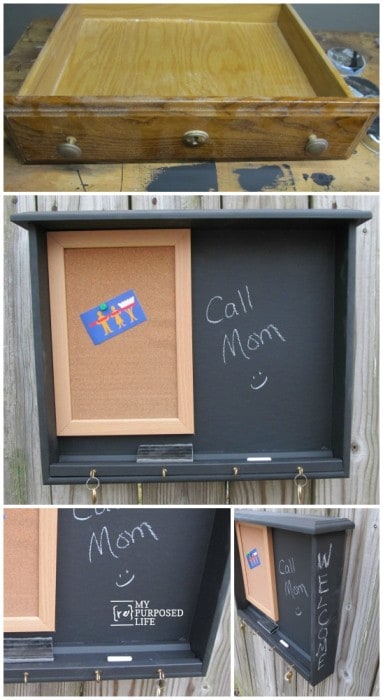 Found it here >> My Repurposed Life
This is such a great idea and we love the addition of the cork board for storing those flyers and business cards that always need a home.
18. Make a stylish ottoman to match your decor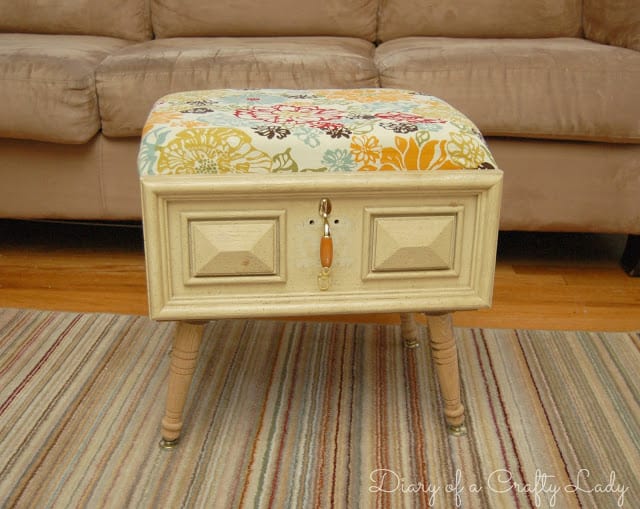 Found it here >> Crafty Lady Lindsay
Ottomans are great for extra storage or spare seating but they can be so expensive. Unless of course you make one yourself from an old drawer!
17. Turn a pair of old drawers into matching dog beds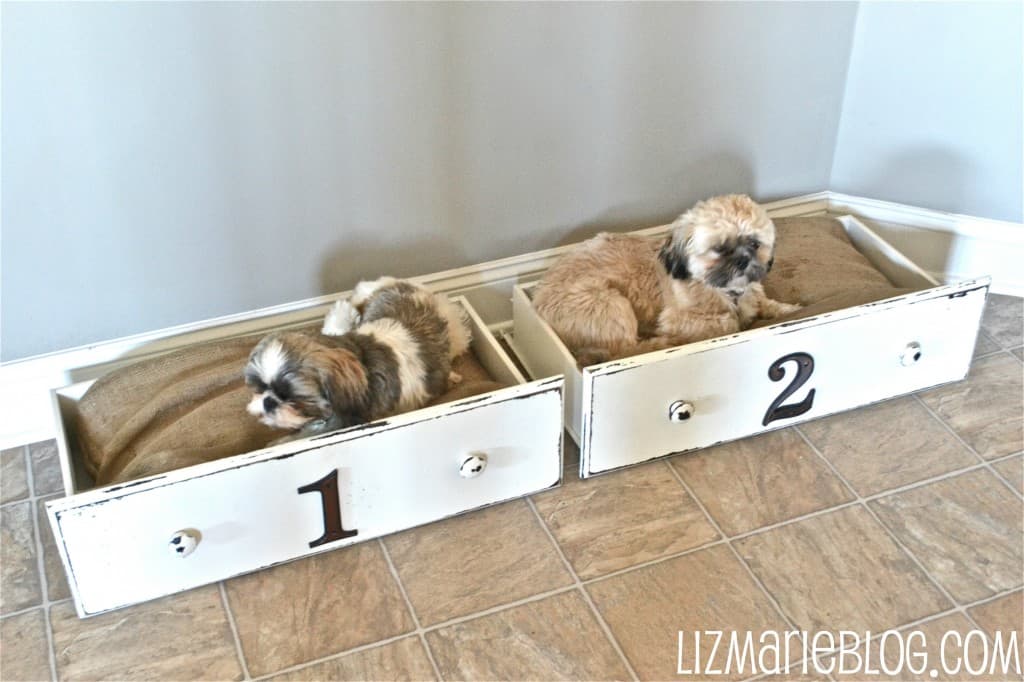 Found it here >> Liz
Your pups will LOVE their new comfy beds styled out of old drawers!