DISCLOSURE: Some of the links below are affiliate links. This means that, at zero cost to you, I will earn an affiliate commission if you click through the link and finalize a purchase. All opinions are my own, and I only recommend products that will add value for my readers.
If the thought of the summer fast approaching has thrown you into a "slimming" panic, take a deep breath, rescue your blender from the back of the cupboard and put some of these diet smoothie recipes to the test!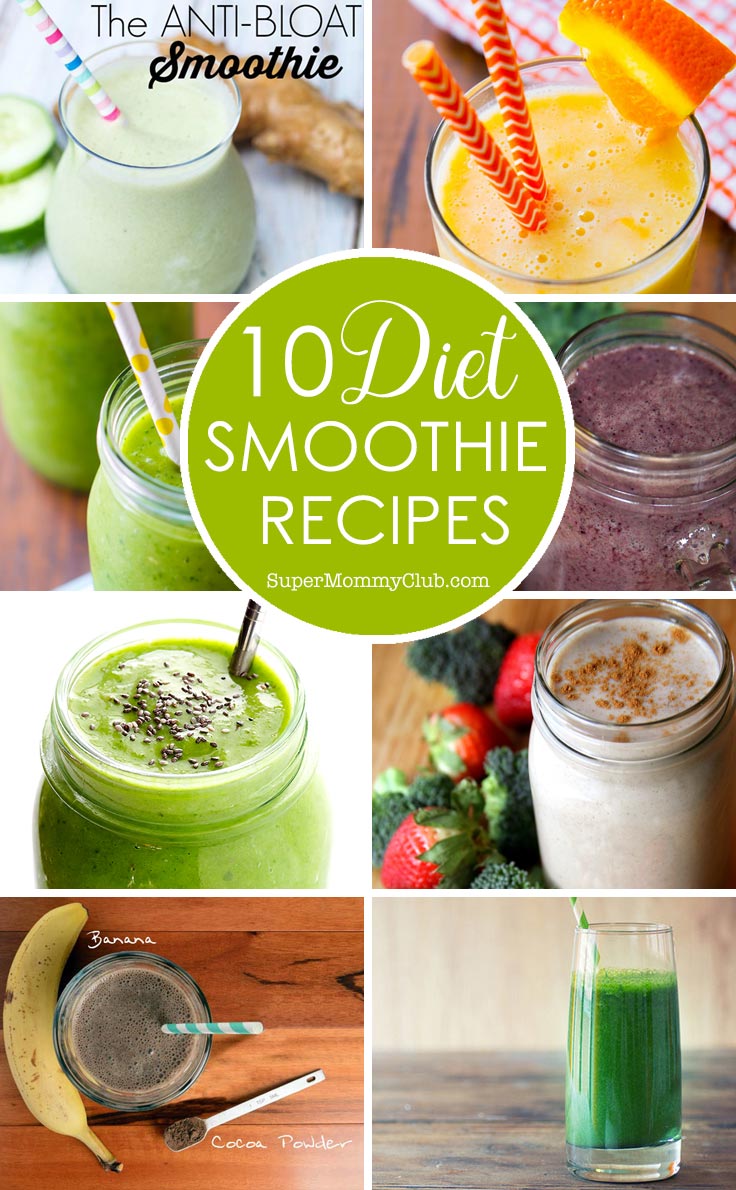 ---
See also…
---
Diet Smoothie Recipes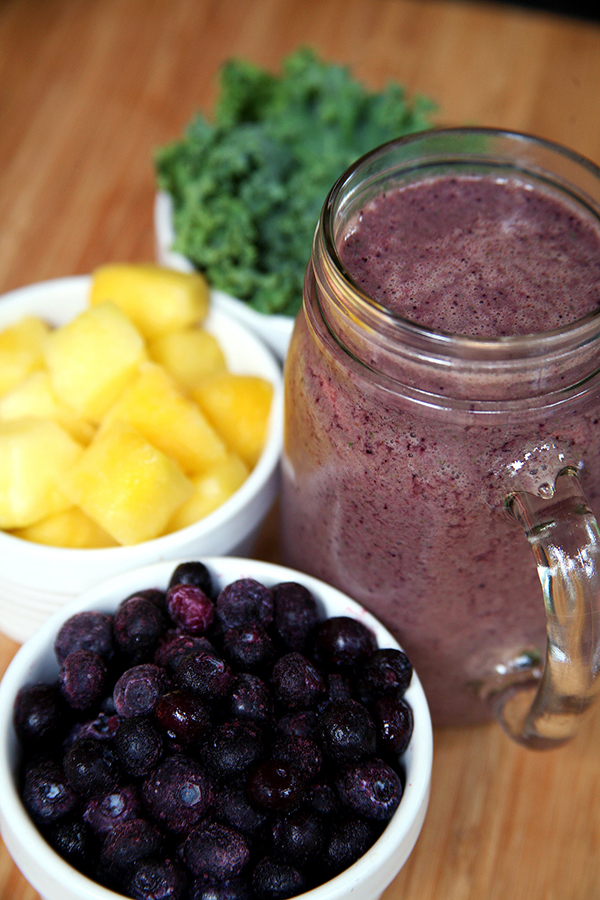 1. Want a Flat Belly? This Smoothie Will Help Get You There – "Forget doing another set of crunches at the gym. Tomorrow morning, sip on this deliciously sweet smoothie packed with ingredients that fight belly fat and reduce bloating — all for under 300 calories." (via Pop Sugar)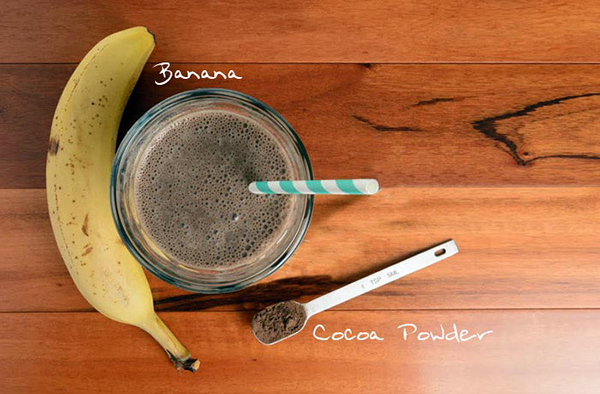 2. Chocolate Banana Smoothie – "Now, you and chocolate need not part ways. Let chocolate be a part of your life forever and ever with this decadent smoothie. However, to achieve weight loss, you have to opt for unsweetened cocoa, and let honey take care of the sweetness factor!" (via Style Craze)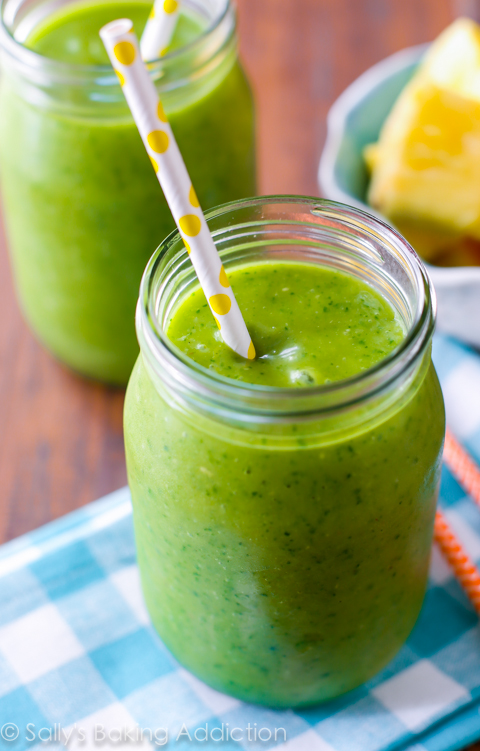 3. Glowing Skin Smoothie – "I've been drinking this glowing skin smoothie everyday for the past month and have noticed a huge difference in not only my energy, but my skin has never looked better. And the best part? This green smoothie actually tastes good. Like, really really good. It's now one of my favorites. And it's the only green thing Kevin will drink!" (via Sally's Baking Addiction)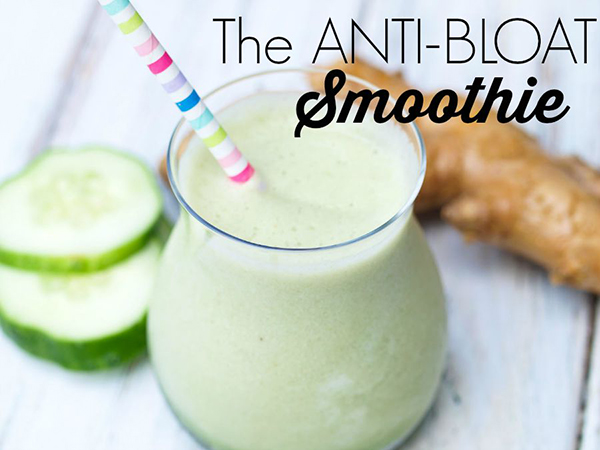 4. The Anti-Bloat Smoothie – "The taste of this anti-bloating smoothie is fresh. I love the cucumber and ginger together, and the banana sweetens it up just enough. The coconut water flavor is subtle, not overpowering. I really don't love coconut water on its own, but do love it in my smoothies. It's filled with electrolytes, so it's a great naturally hydrating beverage choice." (via Happy Healthy Mama)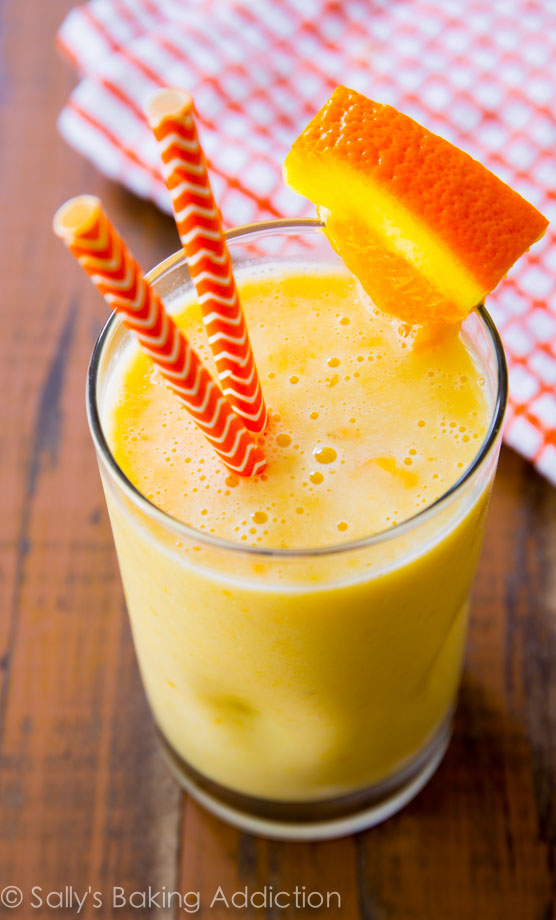 5. Orange Creamsicle Smoothie – "If you love orange creamsicles and orange julius, this smoothie has your name written all over it. The recipe makes enough for 2 servings, but I usually drink one and then the rest a few hours later. You'll probably drink the whole thing too. It's so dang good!" (via Sally's Baking Addiction)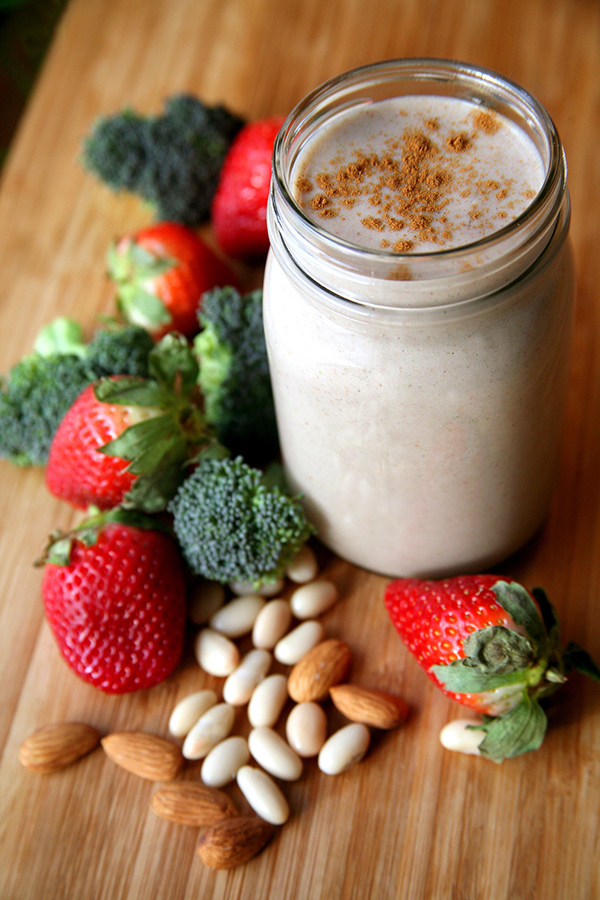 6. Metabolism-Boosting Smoothie Recipe – "The high-fibre strawberries keep you feeling full longer and are also packed with vitamin C. Pour in some green tea for caffeine, a natural metabolism booster, and top it all off with cinnamon, a warming spice that can temporarily boost metabolism. In the end, you've got a breakfast under 345 calories that offers over 30 grams of protein and 8.1 grams of fibre." (via Pop Sugar)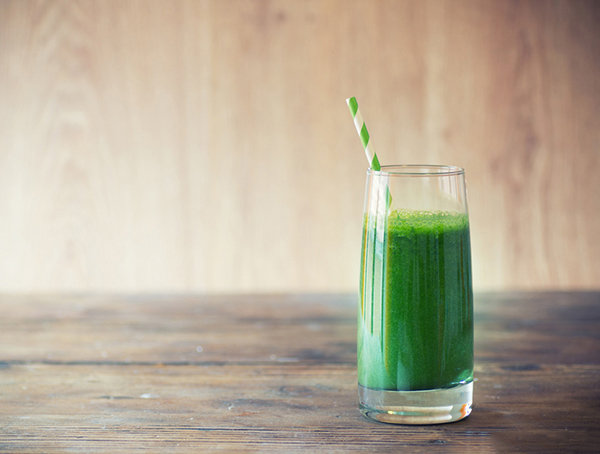 7. SkinnyLicious Protein Smoothie – "Because it is so easy to prepare, the Skinnylicious Protein Smoothie is a great option for breakfast or lunch (every day if you want) especially if you are always on the go. Smoothies are often full of excess sugar and empty calories but the best part about our Skinnylicious Protein Smoothie is that with only 162 calories, 6 grams of fiber and 6 grams of protein, it keeps you filled up and energized for hours without adding tons of calories. Kids love this filling after-school treat as well!" (via Skinny Ms)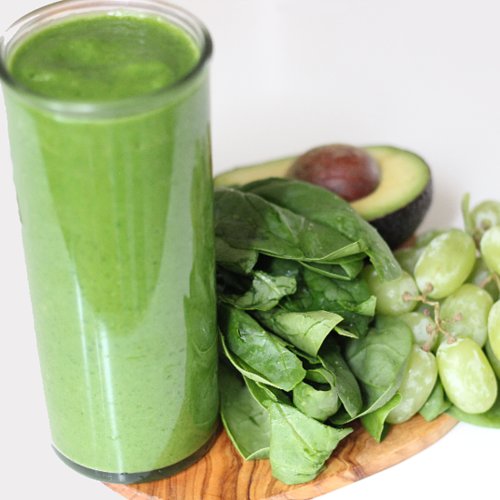 8. Harley Pasternak Spinach Smoothie Recipe – "Spinach is the star in this creamy smoothie, and for good reason — with just one 16-ounce serving, you'll be getting your entire recommended dietary allowance of vitamin A (great for healthy skin, hair, and eyes) and bone-building vitamin K, as well as an impressive amount of essential nutrients like manganese, potassium, and vitamin C. This 300-calorie smoothie is a good source of protein, making this veggie-packed smoothie a smart breakfast choice, especially if you're trying to lose weight." (via Pop Sugar)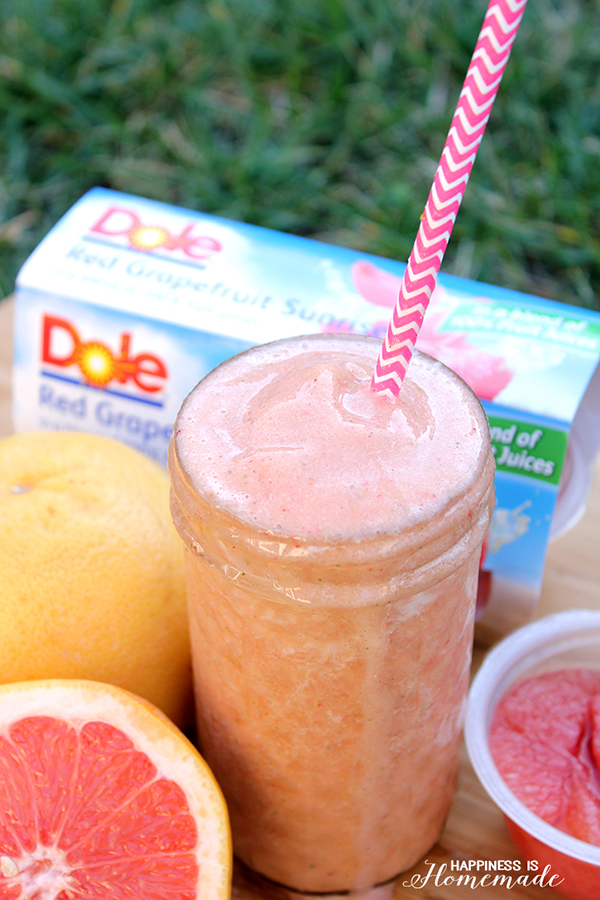 9. Red Grapefruit & Pineapple Slim Down Smoothie – "This smoothie is incredible delicious and packed full of vitamins and nutrients, so it's great anytime…but since grapefruit and pineapple are both thought to have fat burning and metabolism boosting properties, it's extra awesome if you're trying to slim down." (via Happiness is Homemade)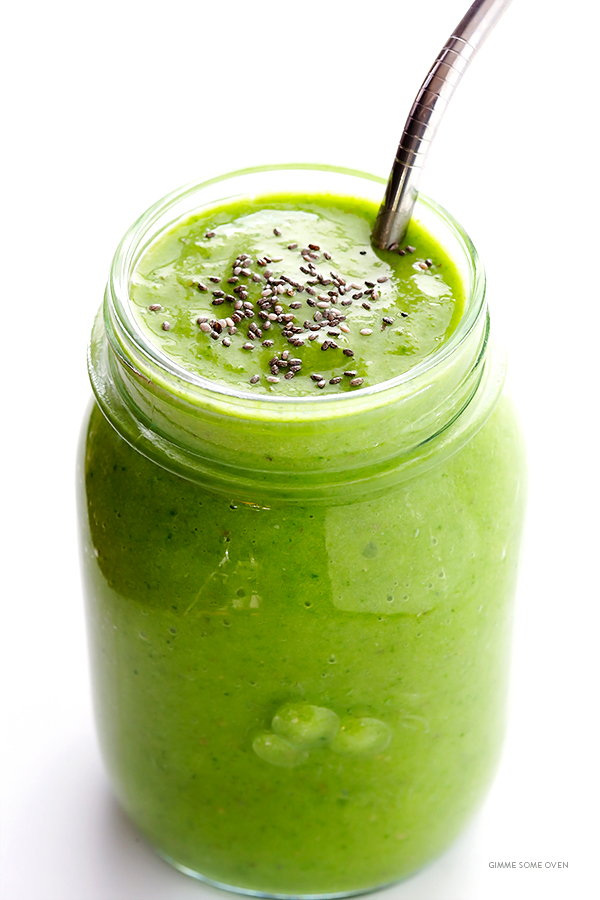 10. Post-Workout Green Smoothie – "It's chocked full of easy everyday ingredients that are good for refueling your energy and electrolytes and all of that good stuff after a workout. It's ready to go in under 5 minutes. And if you need some motivation to get through a tough workout, I promise, this is a delicious one." (via Gimme Some Oven)
---
~Clare, currently pinning to Smoothie Recipes for the Whole Family
Follow our Smoothies recipe board on Pinterest.
---
p.s. if you loved this collection of Diet Smoothie Recipes don't miss our Healthy Breakfast Smoothies for days when you don't have time for breakfast and our Vegetable Smoothie Recipes which are great for kids who don't like to eat veggies!