You can't go on vacation to Disney World without taking a photo of Cinderella Castle, so we're sharing the best photo spots you can use to take a beautiful picture.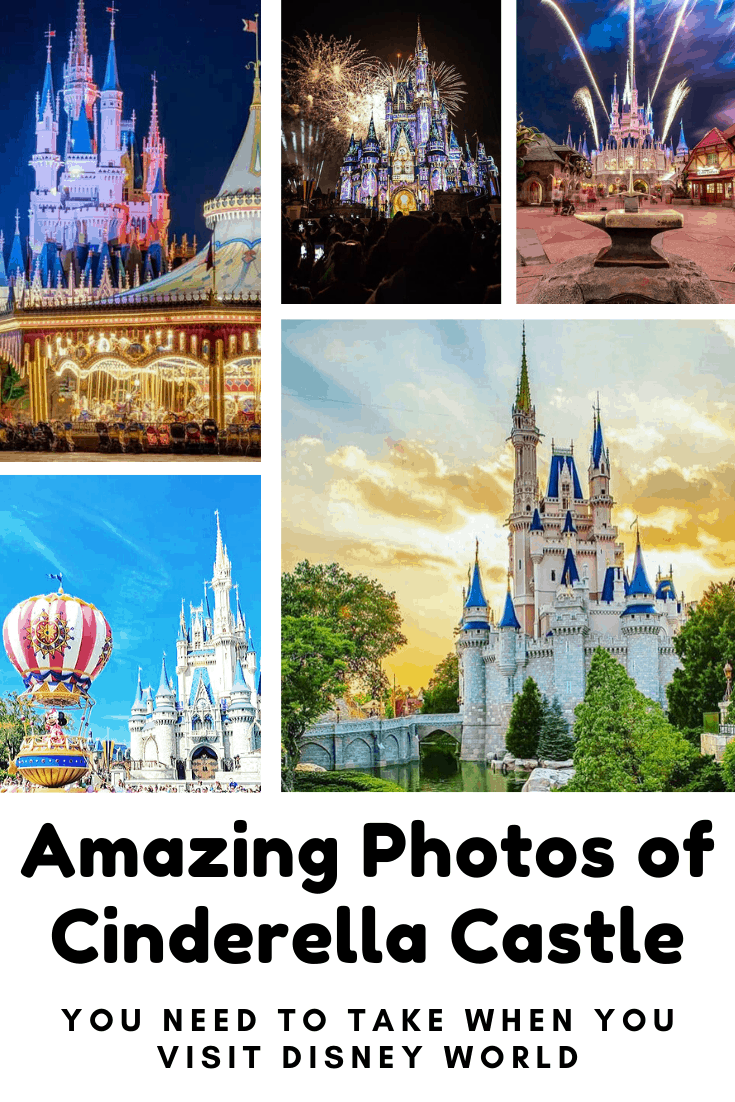 The Best Cinderella Castle Photo Spots
No Disney World vacation photo album is complete without a picture of the iconic Cinderella Castle, and you might be tempted to just stand at the top of Main Street USA and point your camera front and square for that classic castle shot.
But today I'm sharing 19 more creative shots of the castle for you to try out for yourself! You'll end up with a magical photo that's not only worthy of your instagram feed but also of framing and putting up on your wall!
At night time from the corner of Main Street USA
From the end of the bridge leading up to the castle
Try to capture the details
Or include your children
From in front of a decorated lamp post
From lowdown off to the side of the Partners statue
In front of the Partners statue
From behind the carousel in Fantasyland
From the steps in front of the carousel
From behind your Minnie Ears
Or put your Minnie Sucker in the picture instead
During the Fireworks spectacular
From the bridge into Liberty Square
Or from Tomorrowland
During the afternoon parade
All lit up for the Holidays
Tilt your camera
From behind a bunch of balloons
In the rain