You are going to LOVE these February bullet journal ideas. So much inspiration here! From hearts and flowers to flamingos!
February Bullet Journal Ideas
I know I know, it's only January and already I'm talking about February… but I know how some of you like to spend some time thinking about your cover pages in advance, so we're just putting these cute February Bullet Journal Ideas out there to inspire you!
1 | Constellations
Follow:
@Evy Draws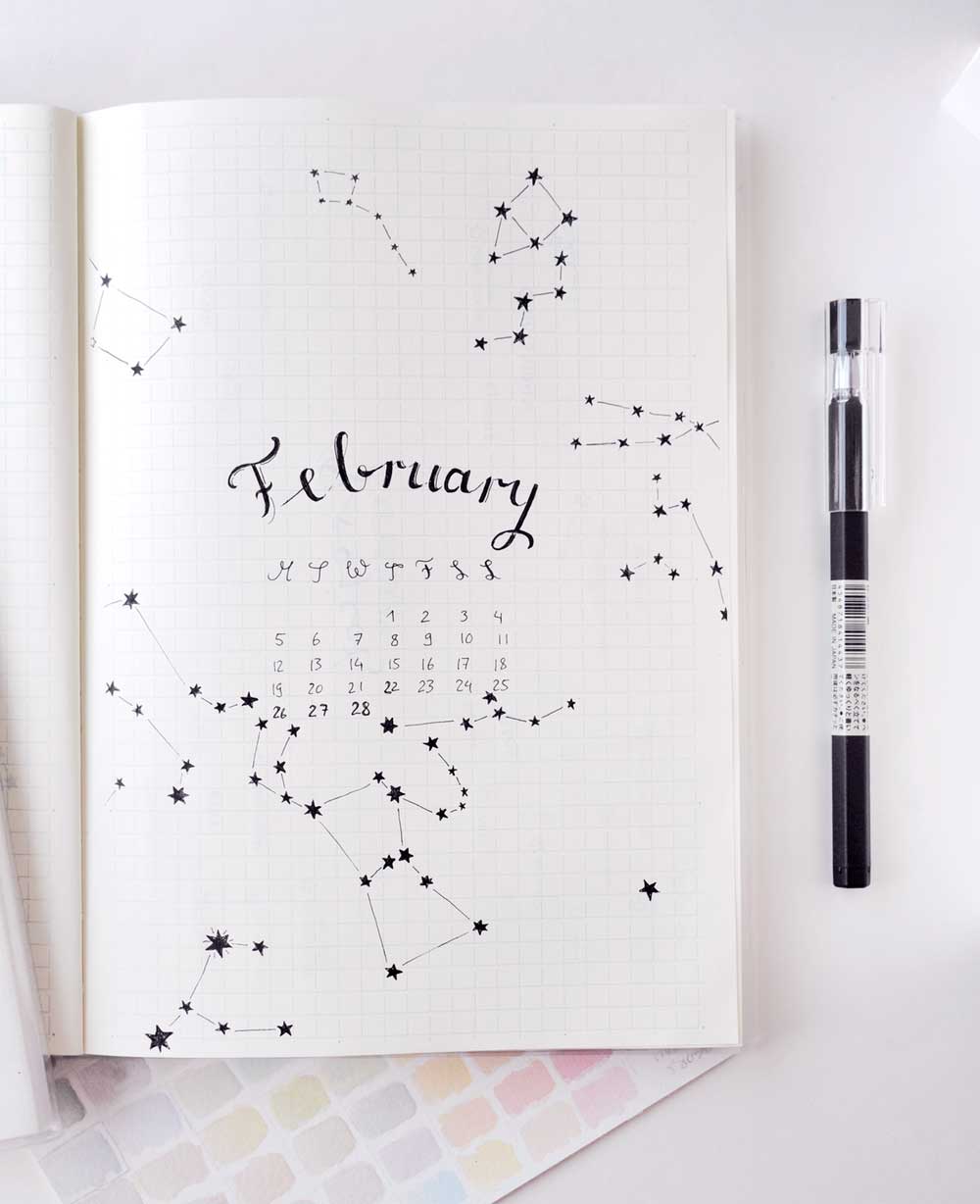 This constellation cover page is perfect if you like a
minimalist theme
to your journal.
2 | Kawaii Stickers
Follow:
@95note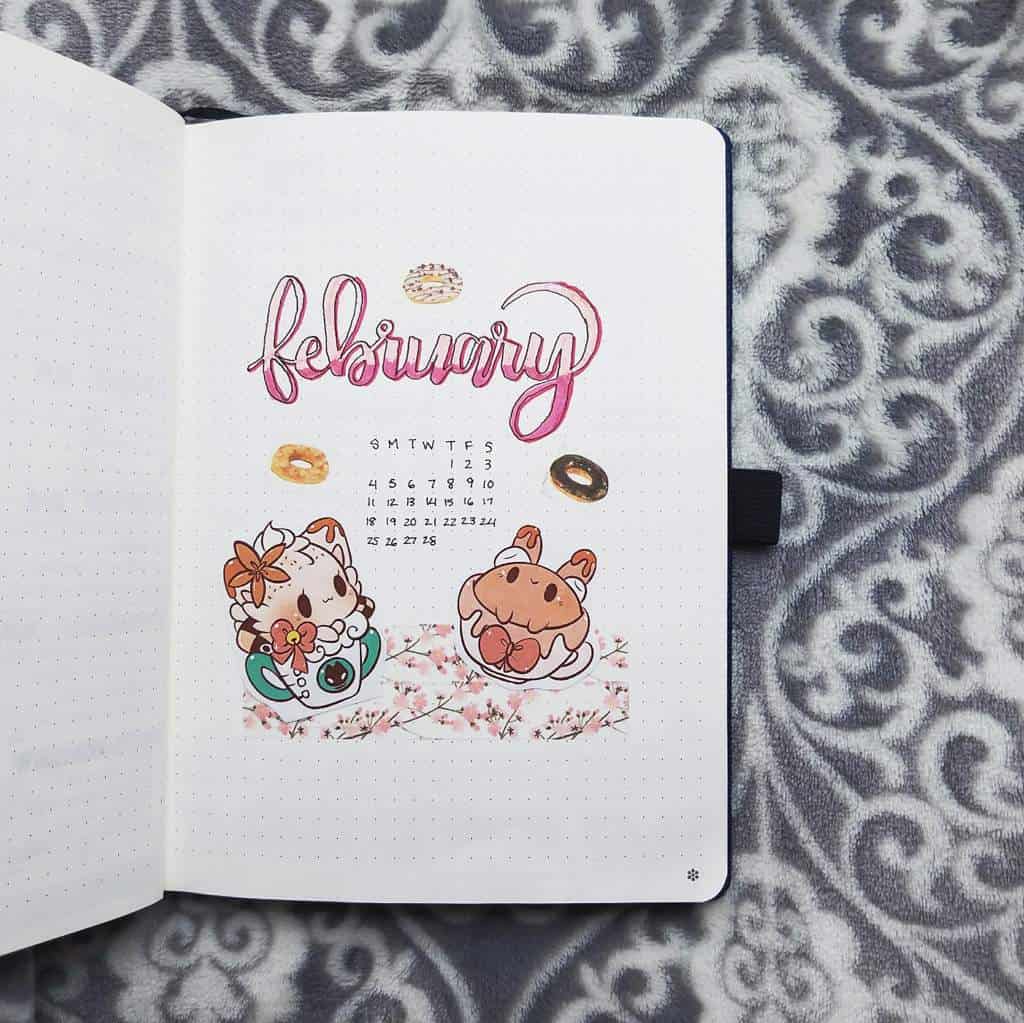 Your cover page is a great place to use stickers in your bullet journal,
here are some February themed sticker sets you might like
!
3 | Geometric Heart
Follow:
@carolineace_bujo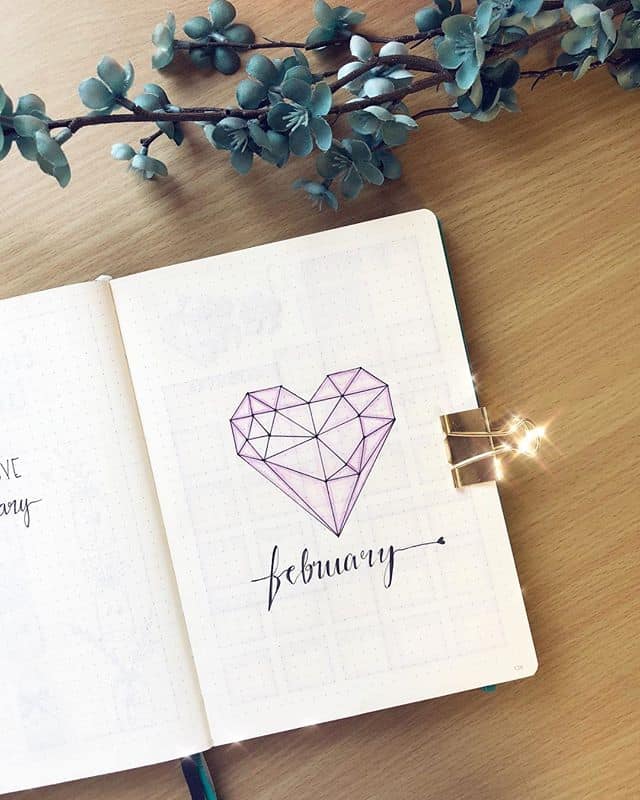 I can't let the February bullet journal cover page ideas go by without a heart right? I love this geometric style that's so modern.
4 | Mandala Heart Wreath
Follow:
@Our Little Study BLR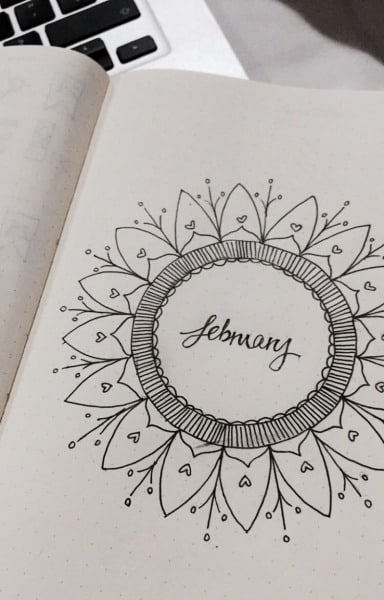 If you like mandalas try making a heart themed circle like this one to surround the word February.
5 | Floral Wreath
Follow:
@diymeraki
Or try a floral wreath like this one. I really like the
hand lettered
February with the little heart.
6 | Heart Shaped Wreath
Follow:
@bujobeannursing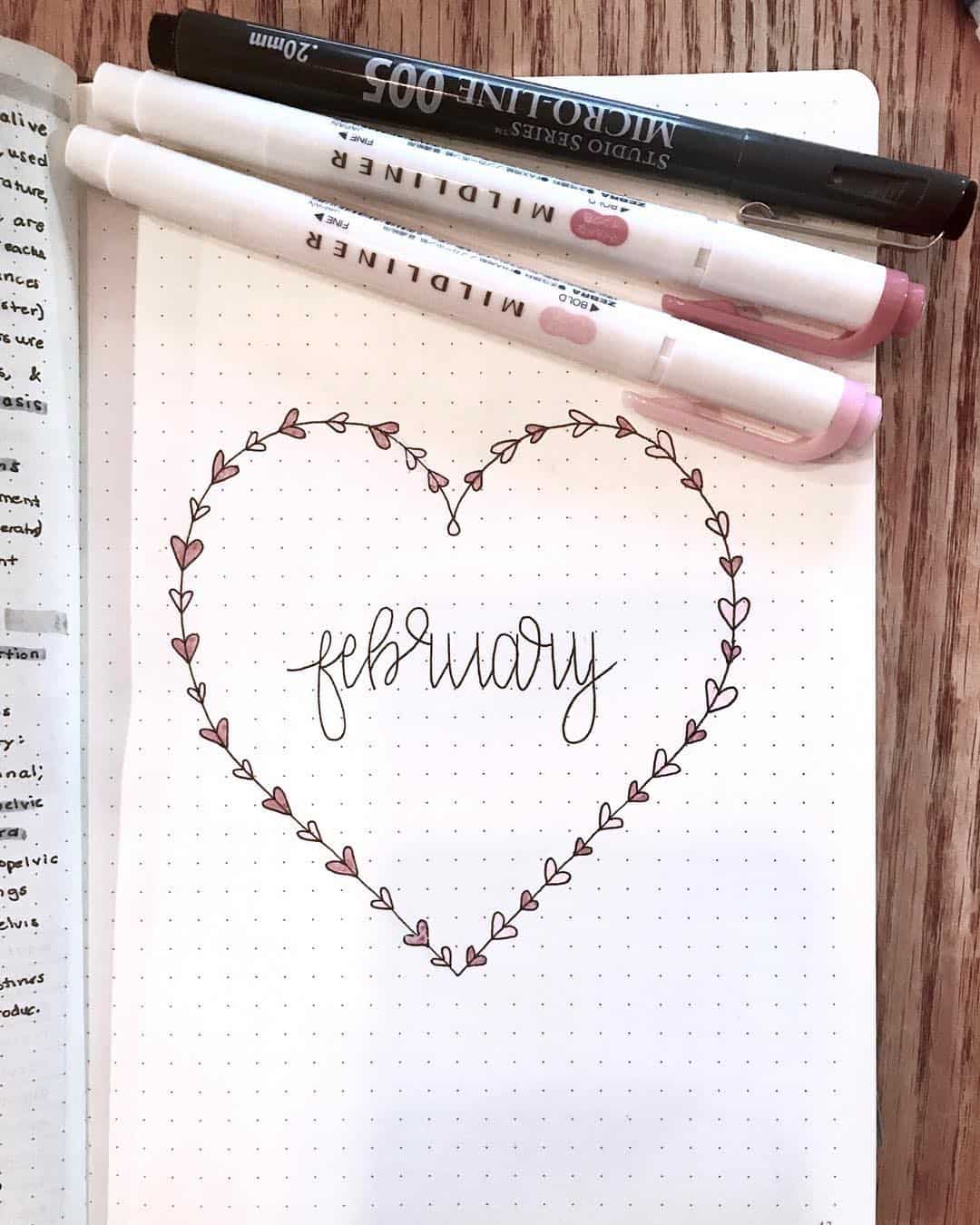 Or you could doodle your wreath in a heart shape with lots of little hearts.
7 | Mason Jar Fireflies
Follow:
@nordic.notes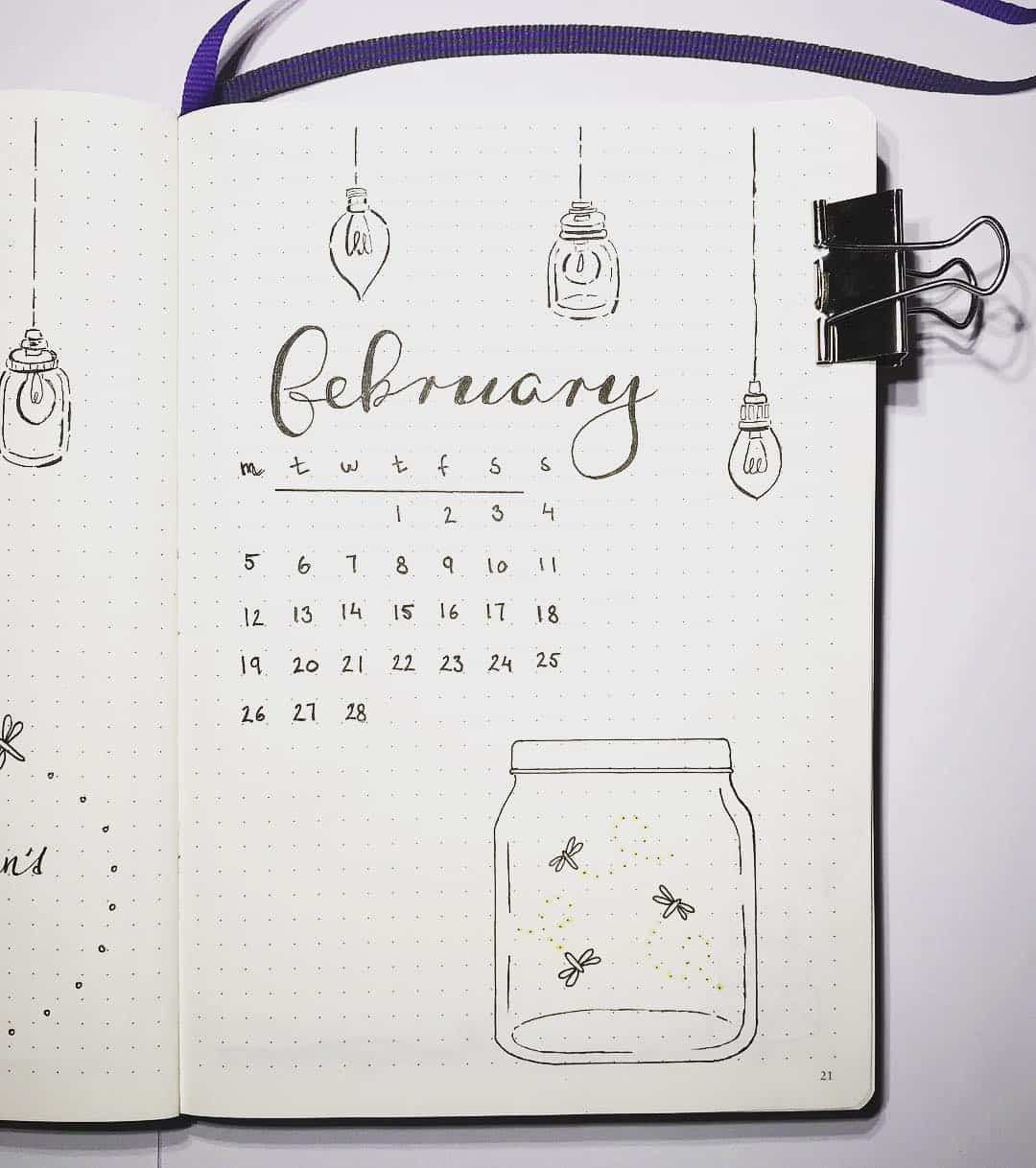 Of course February doesn't have to be all hearts and flowers so how about making your cover page all about mason jars and fireflies?
8 | Floral February
Follow:
@Pinterest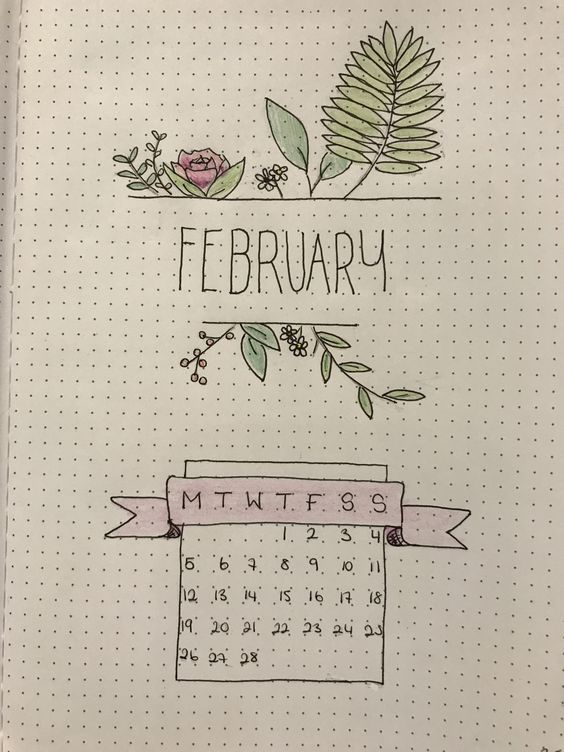 I like this cover page because it has space for a calendar square which is always useful if like me you can never remember which day it is!
9 | Heart Garland
Follow:
@herlettersandwords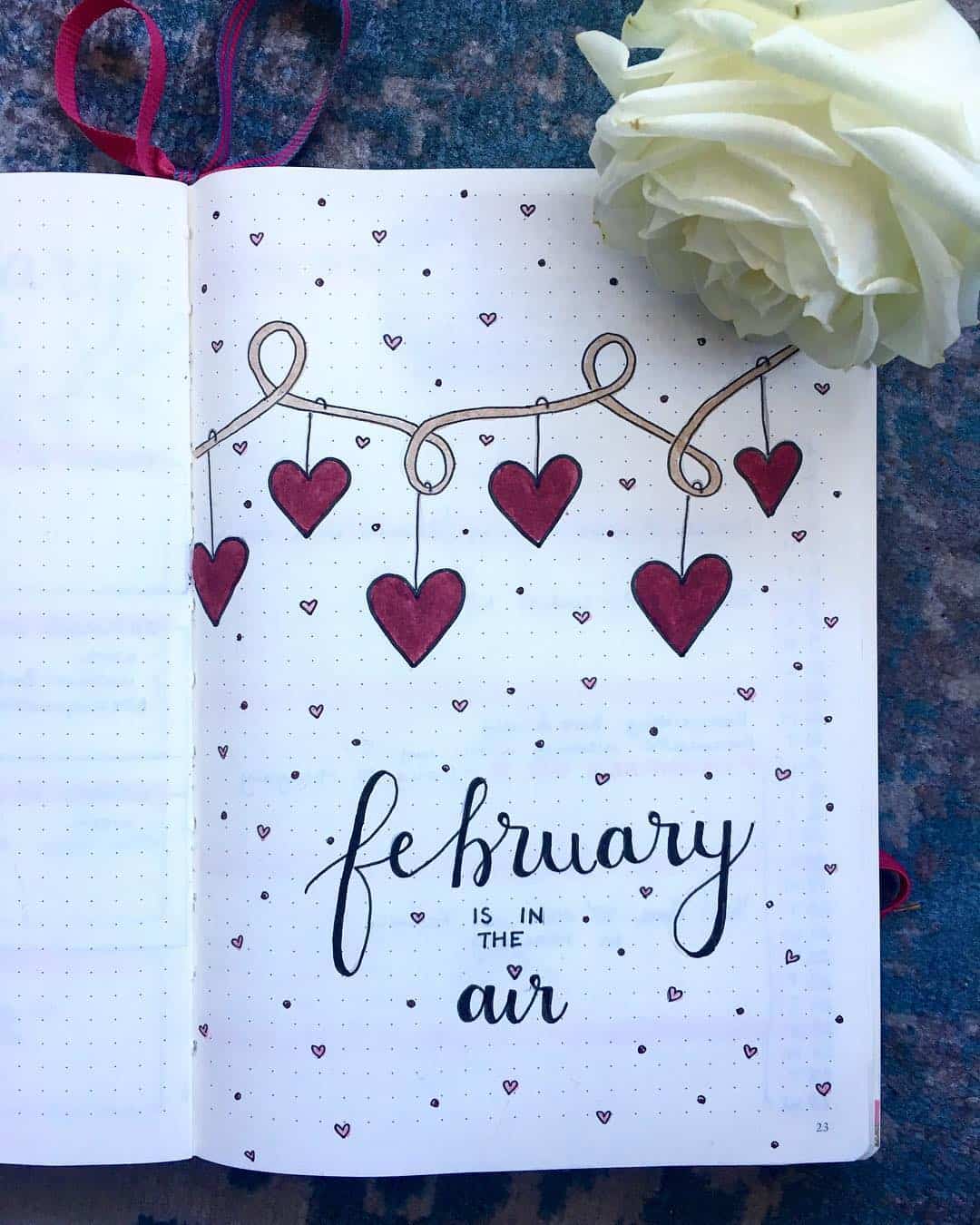 Ok let's get back to the hearts! I love this little garland style cover page with the quote and all the little teeny hearts.
10 | Mixed Media Cover Page
Follow:
@jazminechronicles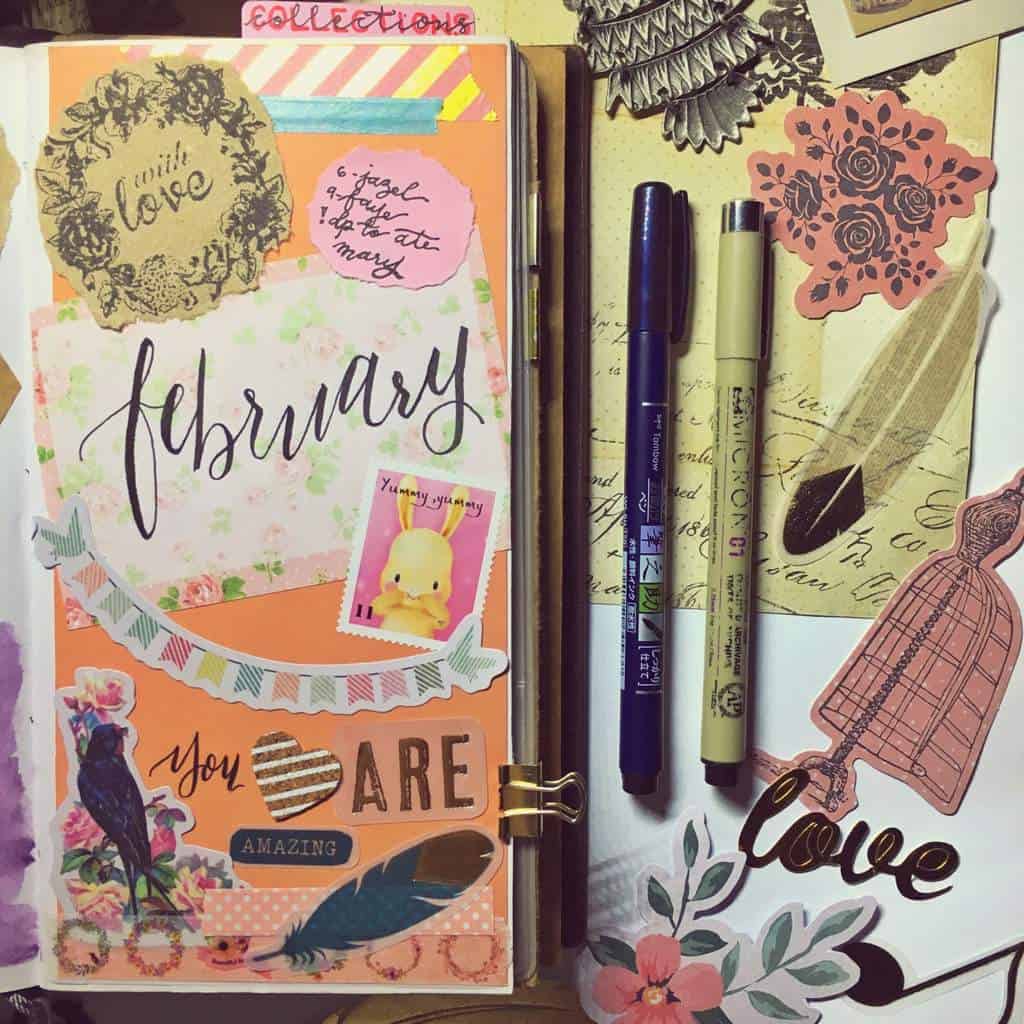 If you like scrapbooking in your journal you should try a mixed media style cover page like this one!
11 | Cover Page Mood Tracker
Follow:
@Pinterest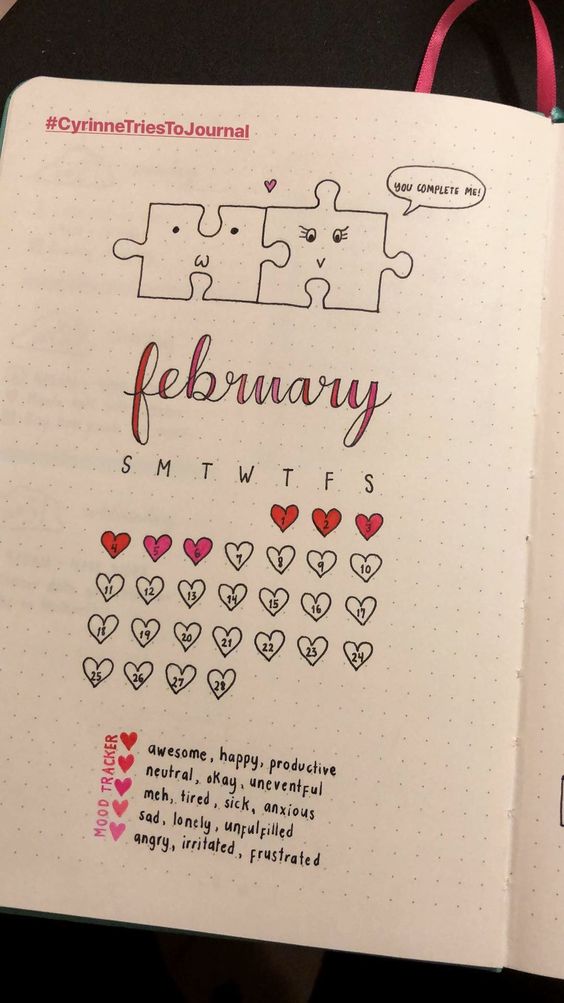 We know how y'all are big fans of
mood trackers
so I just had to share this creative February cover page that doubles as a mood tracker! What a clever idea to use the calendar square to track emotions.
12 | Geometric Flamingo
Follow:
@anncakes.art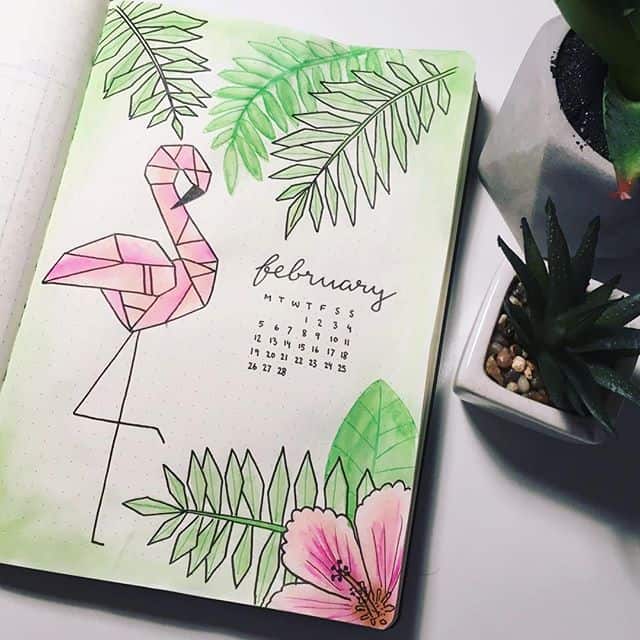 Here's another geometric illustration for you, this time it's a flamingo which is perfect if you're tired of the winter and wishing to be somewhere tropical instead!
13 | February Bullet Journal Plan With Me Video
https://www.youtube.com/watch?v=cCRLaXkjbXE&feature=youtu.be
And let's finish up with a February plan with me video, just in case you're like me and you love to see how other people actually theme their spreads for the month!
More Bullet Journal Themes
We've got bullet journal themes for every month of the year so you'll never be short of ideas!