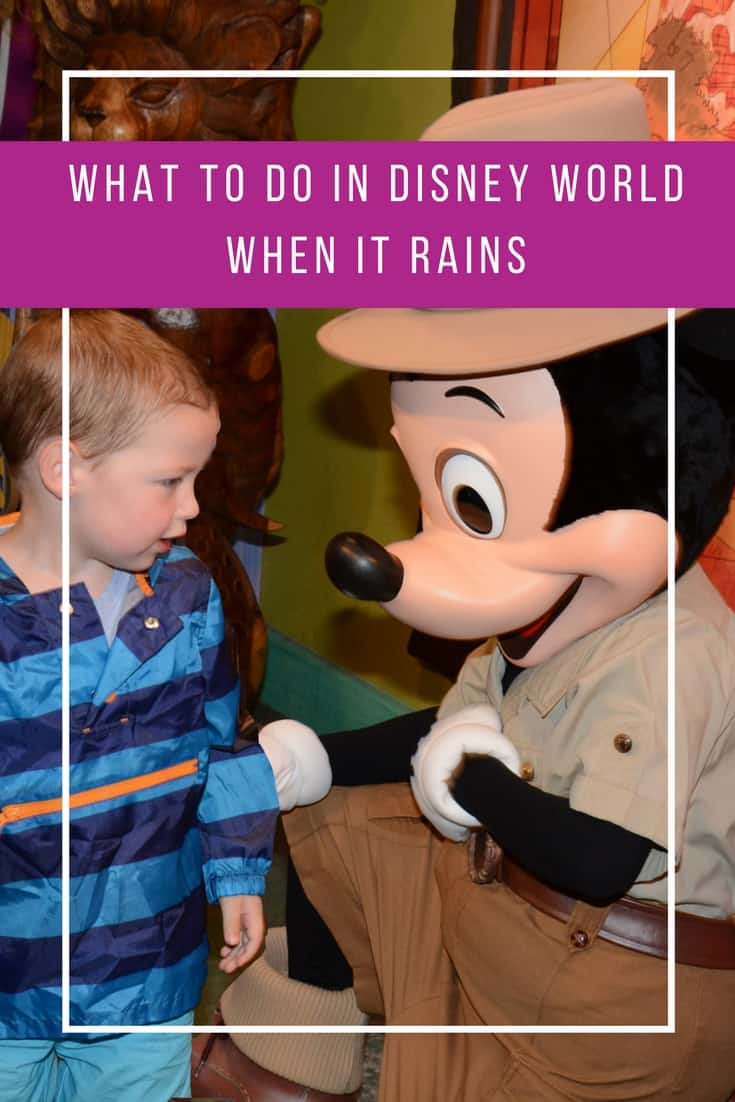 Pin these ideas! Hit the button to save these ideas for later. Don't forget to follow us on Pinterest for more great stuff!
This post may contain affiliate links, which means I may receive a commission if you click on a link and purchase something. As an Etsy and Amazon Associate I earn commissions from qualifying purchases.
&
---
It doesn't matter how much time you spend planning your Disney vacation there will always be one thing you cannot control, and that's the weather. So what do you do in Disney World when it rains? The answer is simple, you go and have fun anyway, and here's how…
Disney World When it Rains

1. Check Out the Stores at Disney Springs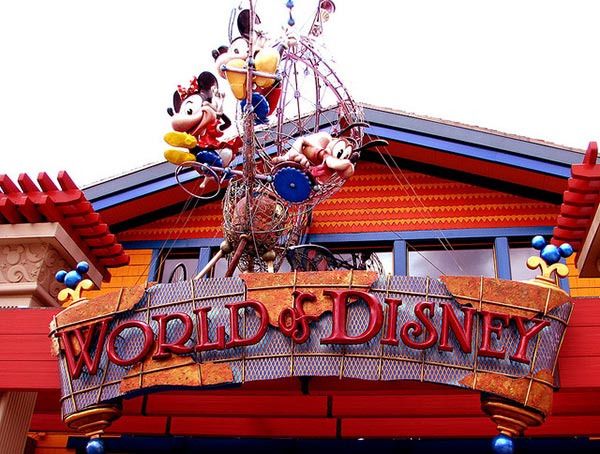 Disney Springs is the perfect destination on a rainy day and there are plenty of shops for you to visit to keep you out of the rain, including the huge World of Disney store over in the Marketplace.
There are lots of restaurants too, and T-Rex Restaurant is definitely worth a visit if you have any dinosaur fans in your family.
2. Tour the Resort Hotels
If you don't want to waste your park passes on a wet day then why not go on a self-guided tour of the Walt Disney World Resort hotels?
The Disney Imagineers didn't stop at the themeparks, they put just as much creative effort into their hotels too.
Why not spend some time relaxing by the huge fireplace in the lobby of Disney's Wilderness Lodge, or animal watching on the savanna over at Disney's Animal Kingdom Lodge?
If you want to see how the other half live catch the monorail over to Disney's Grand Floridian Resort and Spa. This flagship resort will take you back in time to Victorian Florida. If you're travelling during the holiday season you won't want to miss the huge Gingerbread House that stands majestically in the lobby.
3. Put on a Poncho and Go Play in the Rain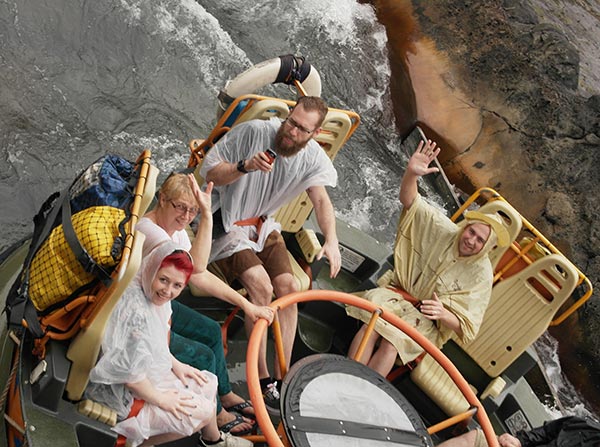 If you're happy to just be a kid again and hang out in the rain then wet days are some of the best times to be in the parks, because most people are driven away by the rain!
Go prepared with ponchos and suitable footwear and you'll have just as much fun as you would if the sun were shining.
Rainy days are perfect days for attractions like Splash Mountain and Kali River Rapids where you're only going to get soaked anyway. And what better place is there to excite your inner child by jumping in puddles!
4. Pretend to be a Gangster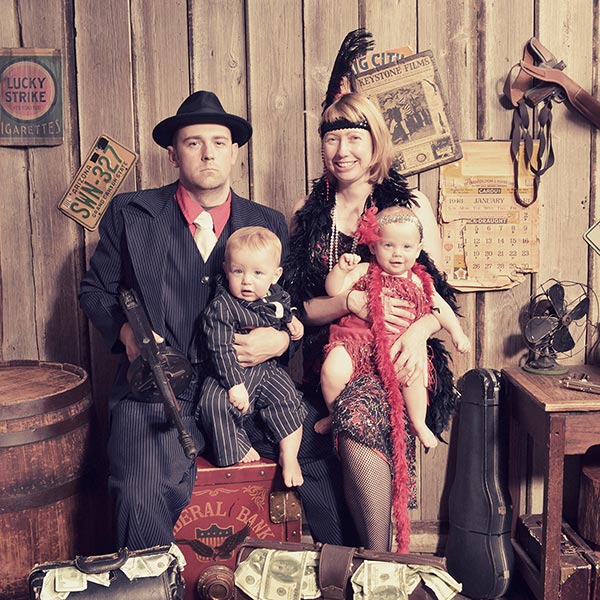 You'll need a car for this one, as this fun is to be had just outside the Disney World Resort. Out on Highway 192 is a place called Old Town. And there you will find some interesting shops to wander around, and a photo studio where you can dress up as cowboys or gangsters!
---
Click here to follow our All Things Disney! board over on Pinterest.
Image Credit: World of Disney by Rennett Stowe | CC BY