If your child loves collecting sticks you need this collection of twig crafts for kids of all ages. From fairy wands to twirling mobiles there's plenty of fun ways to craft with sticks!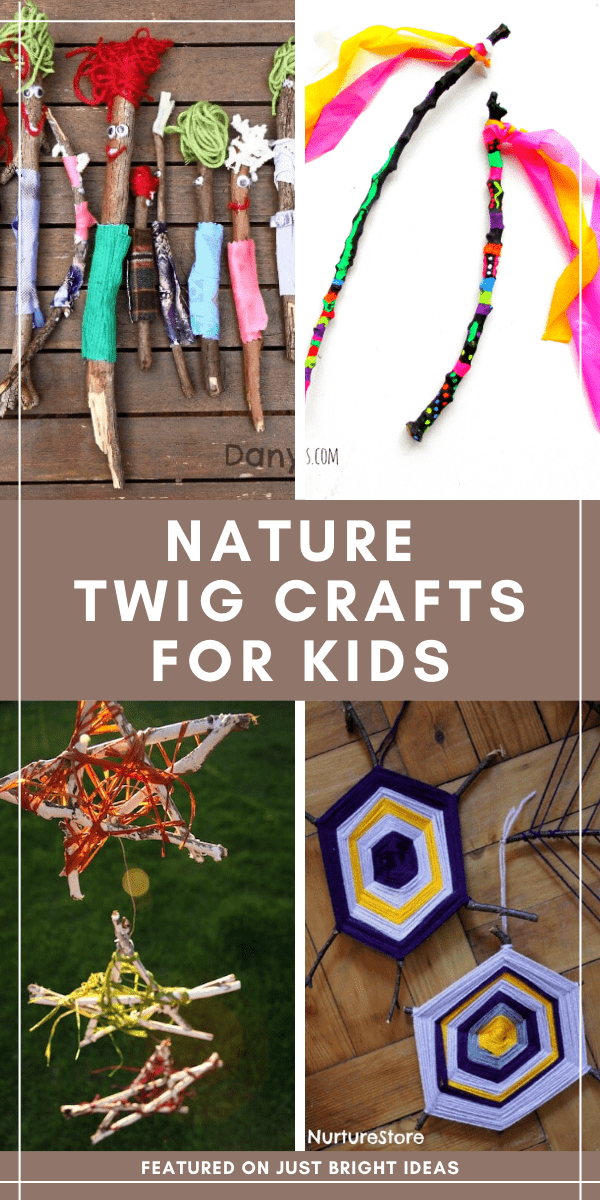 Twig Crafts for Kids
The other day I rounded up some gorgeous wind chime crafts for kids so when we were out at the park this week I asked the kids to collect a couple of sticks so we could make some.
Of course you know what kids are like with sticks, they can't stop at just one stick…
So today I've been searching for some twig crafts for kids to make.
Yep crafts with real twigs, not sticks as in the craft/popsicle variety!
And oh my.
I found so many fun ideas we're going to have to go out and collect some more sticks!
And I know it goes without saying, but don't forget to remind your child that while they're looking for sticks and other items for these nature crafts they need to be picking items up that have fallen to the floor, not taking them directly from the tree or plant.
Twig Weaving Autumn Craft
Nature Finds Twig Photo Frame
Chalk Nature Painting
Nature Paint Brushes
Stick People Craft
Yarn Sticks
Twirling Twig Mobile
Summer Twig Stars
Magical Stick Wands
Fairy Wands
Stick Crown
Nature Craft Journey Sticks
Beaded Sticks
Yarn Wrapped Shell & Drift Wood Rattles
4th of July Twig Ornaments
Twig Boat Craft
Twig Pencils
Painted Twig Wall Art
Twig Wall Craft Decoration
Yarn Teepee Craft