If you're looking for a gift for a crafty friend you can't really go wrong with a DIY craft kit to help them make something beautiful.
DIY Craft Kits
This post may contain affiliate links, which means I may receive a commission if you click on a link and purchase something. As an Etsy and Amazon Associate I earn commissions from qualifying purchases.
I hate to say it but Christmas is looming and this year I'm TRYING to be organized and get those gifts sorted out before December.
I have a few crafty people on my list so I've been hanging out over at Etsy drooling over their gorgeous DIY craft kits.
I think they're a great choice for a crafty friend because you can introduce them to a new craft and they can make something beautiful for their home or family.
I found everything from a chunky knit scarf and a clay sculpting kit to a felt giraffe and even a guitar that actually works!
Chunky Knit DIY Kit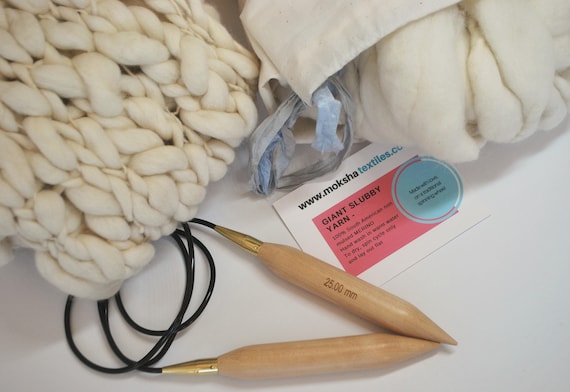 This is a great kit for someone who loves those big chunky knits. Inside they'll get a set of fabulous 25mm jumbo circular knitting needles and 500g of super soft hand spun Merino wool. There are also two patters so they can make a chunky scarf or a luxury baby blanket. (via Moksha Textiles @ Etsy)
DIY Paper Cutting Kit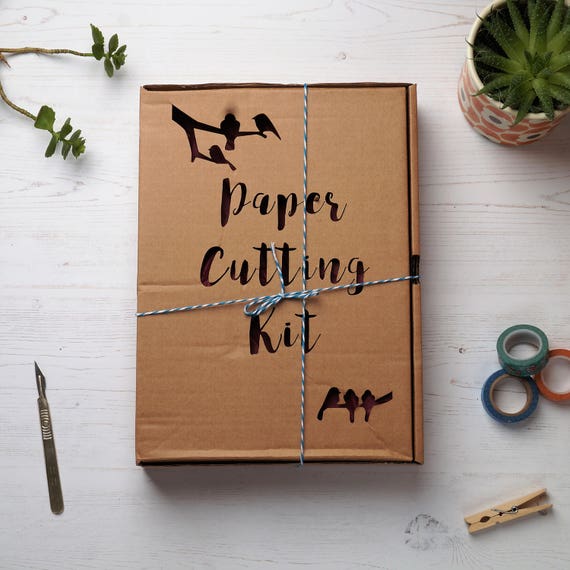 This set is perfect for a friend who would like to make their own cards. Inside this beautiful box she will find everything she needs to get started, including a cutting knife, a self-healing mat and of course the patterns and paper! (via Emily England Designs @ Etsy)
Modelling Clay Sculpting Kit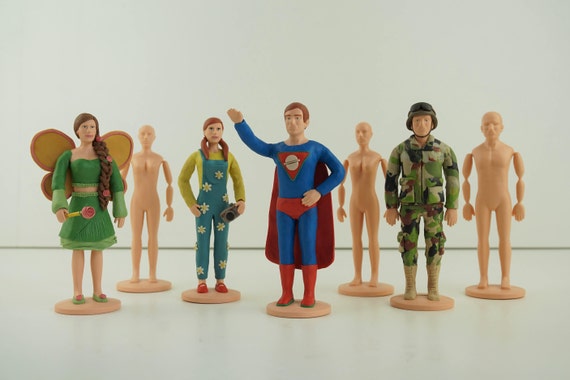 This kit is great for kids (aged 6+) and adults alike! Inside the box are 3 boy figures and 3 girl figures and the instructions, clay and shaping tools they need to make everything from super heroes and soldiers to fairies and fine ladies! (via Modelera @ Etsy)
Moon Pillow DIY Kit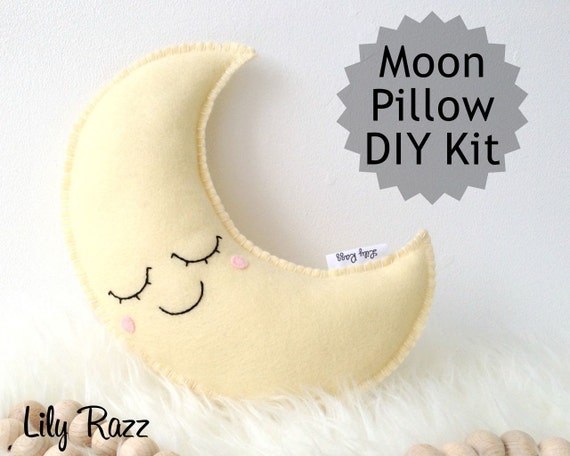 How sweet is this little felt moon pillow? It would be the perfect DIY kit for a mama-to-be and includes all of the felt, thread, needles and stuffing she needs to put it together. It would look fabulous in a baby's nursery. (via Lily Razz @ Etsy)
Crochet DIY Kit – Macaroons Blanket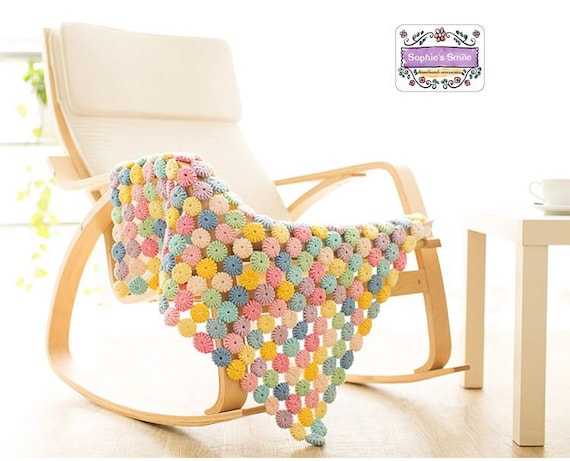 This kit is perfect for someone who would love to learn to crochet because the pattern is super simple. The kit contains the 10 different yarns and the pattern to make the blanket which could be used as a throw or a baby blanket. One thing to note is that they will need a 3mm crochet hook which isn't included in the kit. (via Sophie Smile Creations @ Etsy)
Lalylala Kira DIY Kit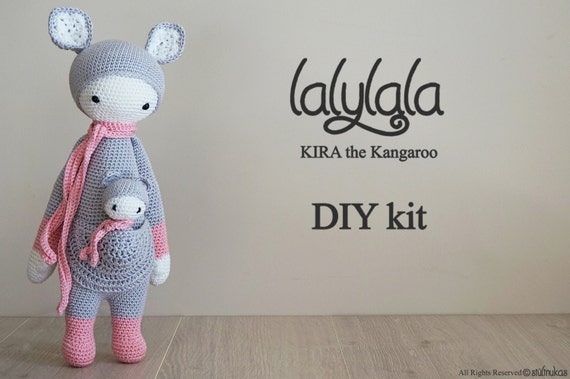 I love the Lalylala dolls because they're so stinking cute, and unusual! This kit has everything needed to make this Kira the Kangaroo set – including the crochet hook and tapestry needle! (via Siulinukas @ Etsy)
Felted Acorn DIY Beginner Kit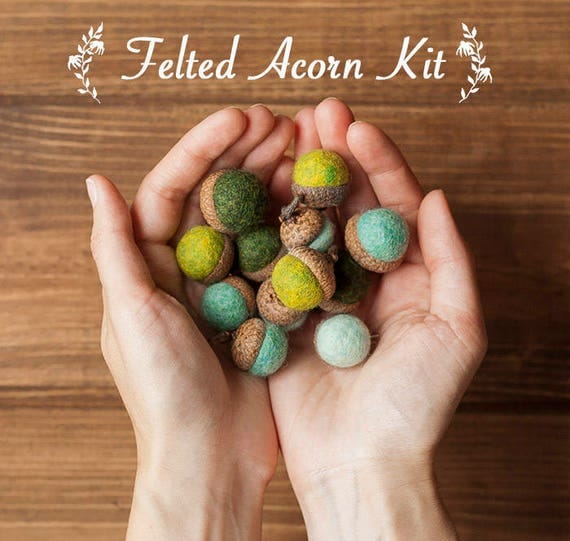 If you have a crafting friend who would like to learn a new skill how about introducing them to felting? These acorns are just precious and the kit contains everything they need to make 12 of them. It's specifically designed for beginners too. (via Grey Fox Felting @ Etsy)
Bees Embroidery Kit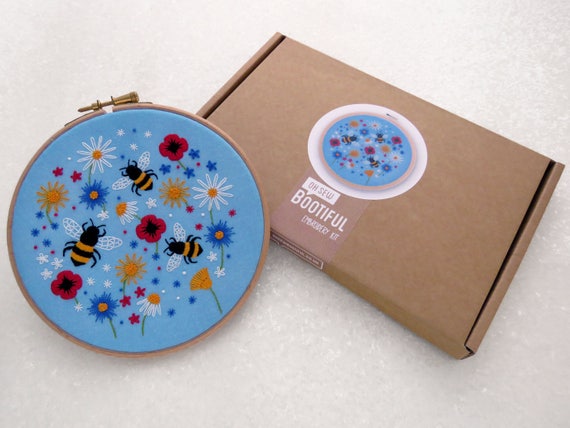 If you're looking for something bright and colourful you can't go wrong with this embroidery kit. Those bees are sure to make anyone smile! This kit is perfect for beginners because the design is pre-printed onto the fabric so they can just pull the needle and thread from the box and start stitching! (via Oh Sew Bootiful @ Etsy)
Felt Giraffe DIY Kit for Kids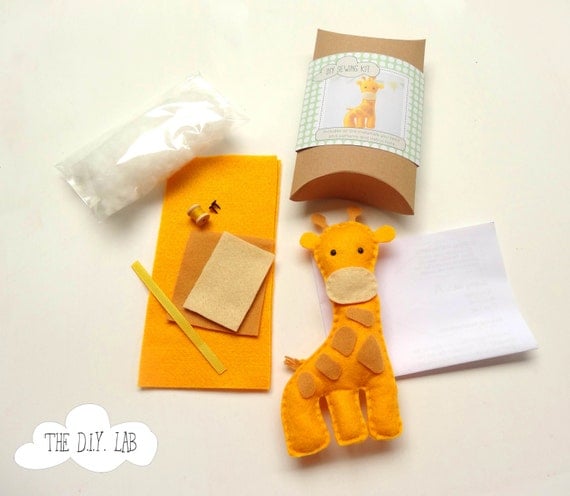 Oh how cute is this little guy! This felt kit is the perfect gift for little crafters or grown ups. (via The DIY Lab @ Etsy)
DIY Clouds Wall Hanging Kit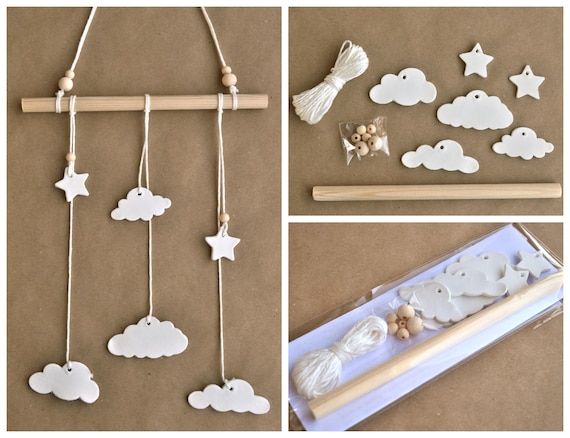 If you're looking for a unique baby shower gift then this wall hanging kit with neutral colours will look fabulous in any nursery. The kit comes with the wooden stick, cotton thread and of course the clay clouds and stars. (via In the House Handmade @ Etsy)
Make Today Amazing Cross Stitch Kit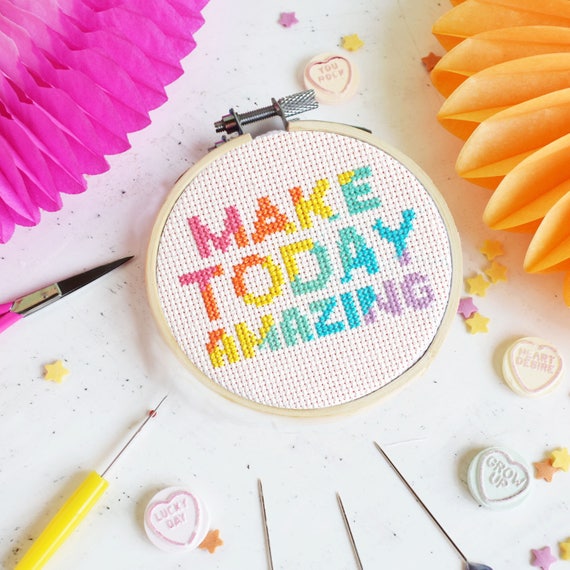 This motivational cross stitch would be a great graduation gift, or a congratulations on your new job gift! (via The Make Arcade @ Etsy)
DIY Mahogany Bolt On Double Neck 12 String and Electric Guitar Kit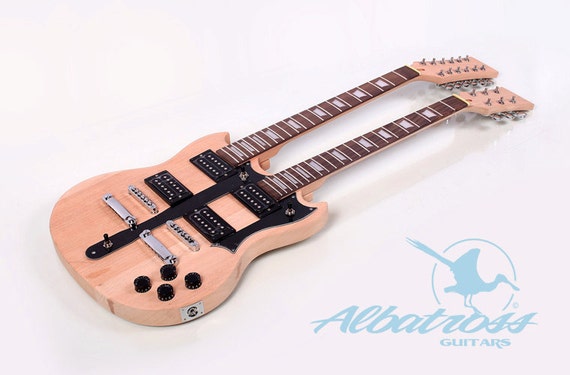 Here's the ultimate gift for the musician in your life, a DIY kit so they can make their own guitar! (via Albatross Guitars @ Etsy)

Pin these ideas!
Hit the button to save these ideas for later.
Don't forget to follow us on Pinterest for more great stuff!
&
---