We fell in love with this rainbow unicorn the minute we saw her! We're sure you will be enchanted by her too!
This post may contain affiliate links, which means I may receive a commission if you click on a link and purchase something. As an Etsy and Zazzle Affiliate I earn commissions from qualifying purchases.
Free Enchanting Unicorn Crochet Pattern
I know y'all just cannot get enough of unicorn crochet patterns so you'll be pleased to hear that I've found you another one to add to your project list!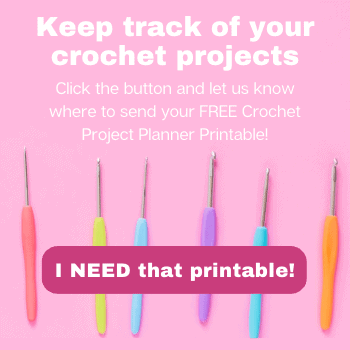 Just take a look at this beautiful rainbow striped enchanting unicorn! Isn't she just adorable?
She measures 13 inches (33cm) from the tip of her nose to her bottom, and 13 inches (33cm) from the top of her head to her front hoof. And that makes her the PERFECT size for snuggling with!
Get the free pattern here: Enchanting Unicorn by Red Heart
More Unicorn Crochet Ideas Here
[pt_view id="1e57a1e375″ tag="GET_CURRENT"]