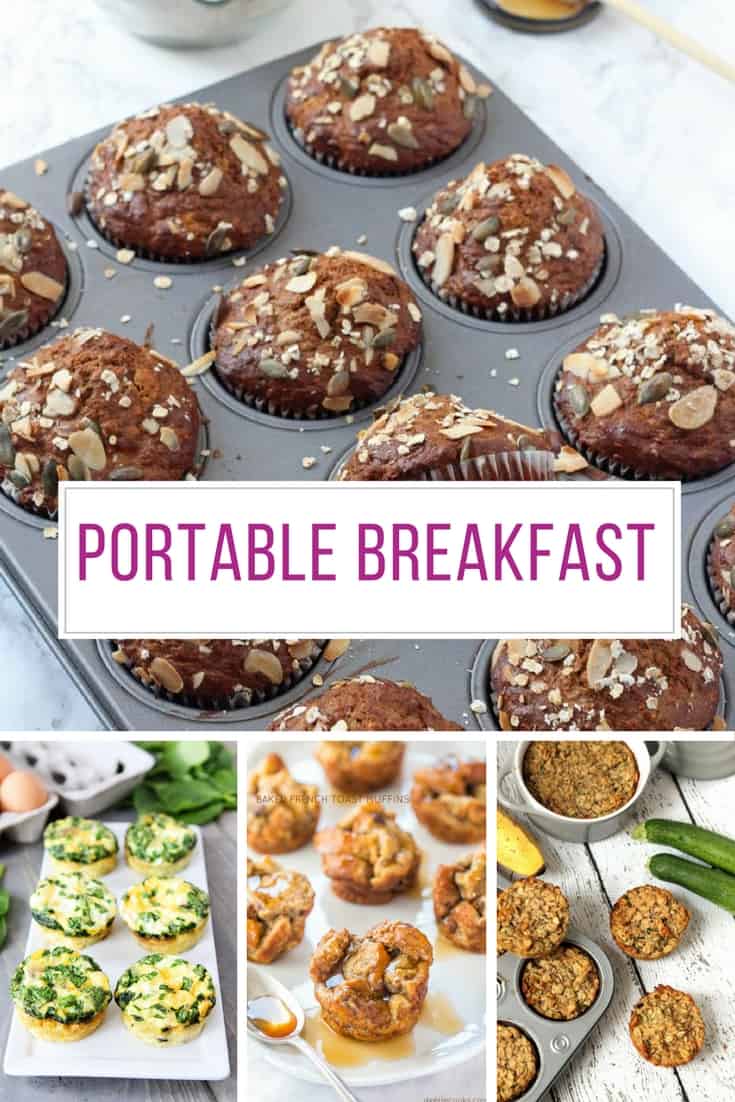 4. Flourless Banana Blender Muffins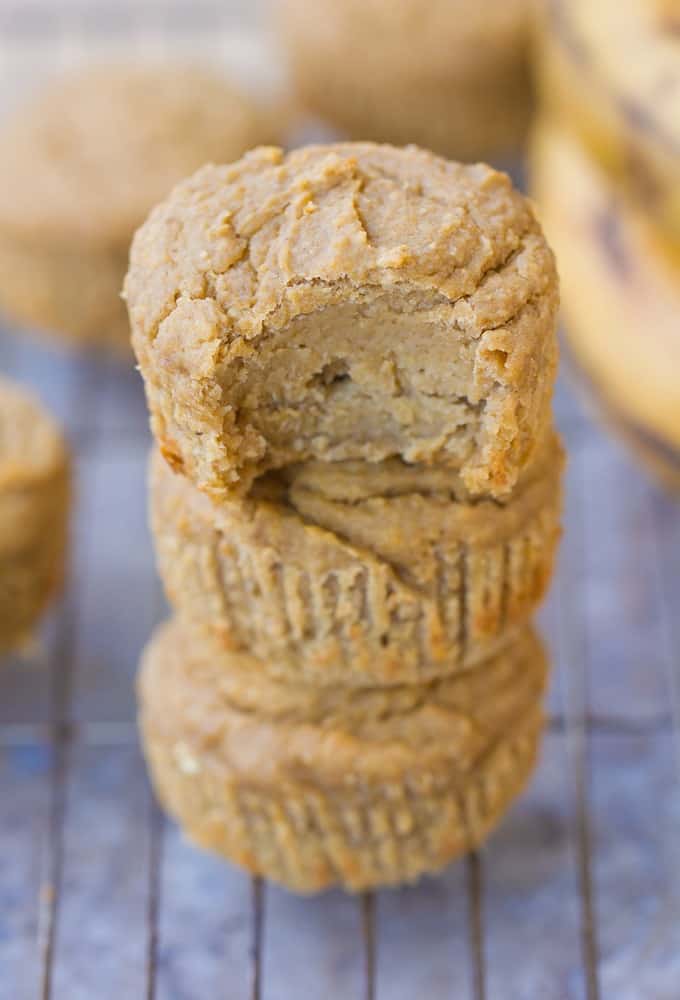 Found it here >> Chocolate Covered Katie
If your kids (or even your hubby) are struggling to get on board with the new gluten free, dairy free, refined sugar free way of life then make a batch of these muffins for breakfast this week. They are like balls of unbaked cookie dough and the fudginess is INCREDIBLE!
3. Carrot Apple Muffins with Flaxseed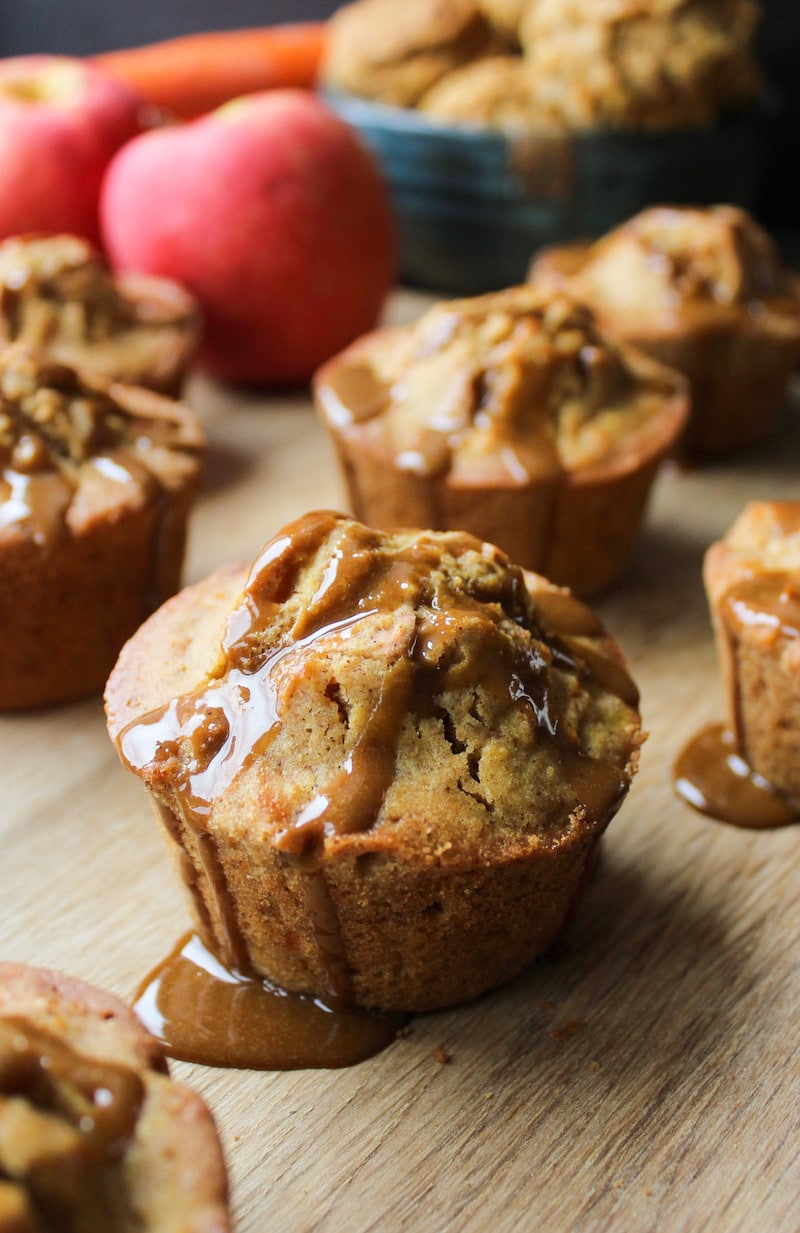 Found it here >> A Saucy Kitchen
These muffins are truly delicious and if you have been craving glazes on your muffins ever since you ditched the refined sugar you NEED to check out this recipe because that glaze is made from coconut sugar!
2. Banana & Walnut Breakfast Muffins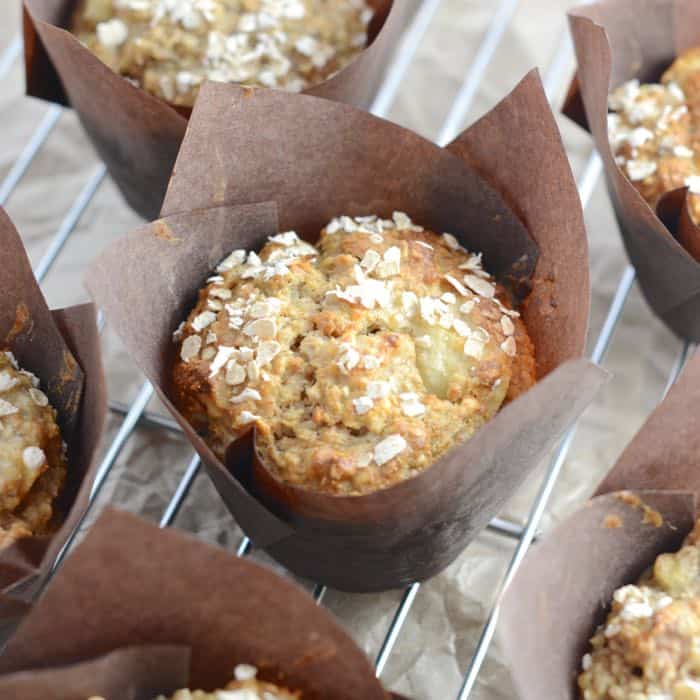 Found it here >> Charlotte's Lively Kitchen
Walnuts are an excellent source of anti-inflammatory omega-3 essential fatty acids as well as manganese and copper so these banana and walnut muffins are a super way to fill your tummy and stock up on nutrients all at the same time!
1. Superfood Breakfast Muffins with Manuka Honey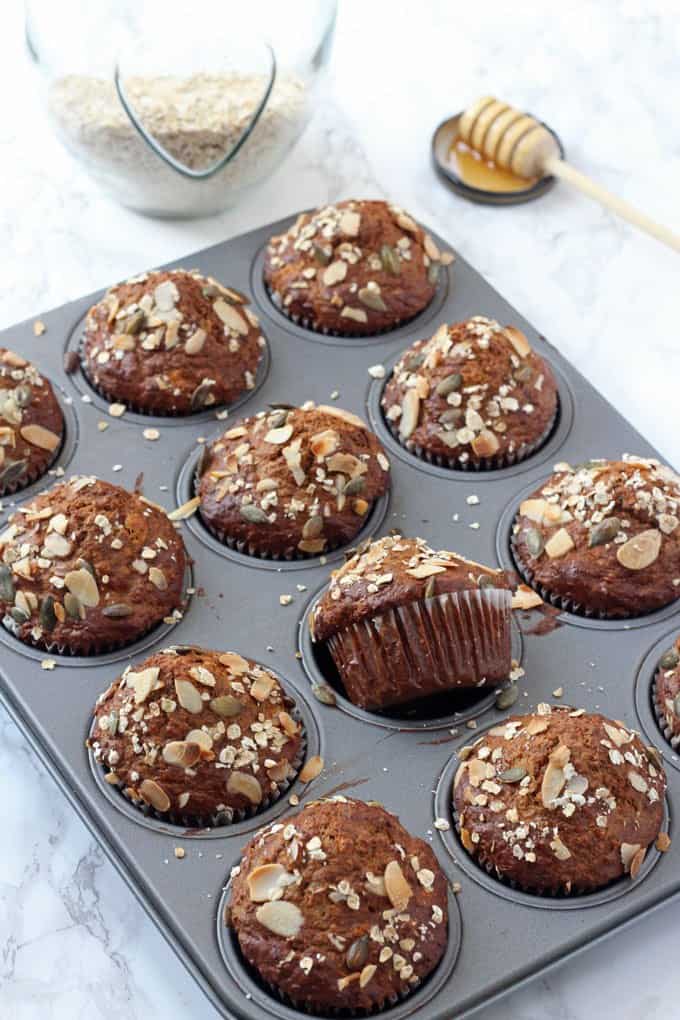 Found it here >> My Fussy Eater
These breakfast muffins are stuffed full of superfoods including manuka honey, chia seeds and flaxseed for a good dose of fibre and omega 3. They're super easy to make and will live happily in the freezer so add them to your Meal Prep list and give them a try!