You just can't pretend to be a fairy without a beautiful set of wings to help you fly, which is why you need to know how to make fairy wings from cardboard! Your toddler will have a blast decorating her wings and will probably want to wear them all day!
Homemade DIY Toddler Fairy Wings
This post may contain affiliate links, which means I may receive a commission if you click on a link and purchase something. As an Etsy and Zazzle Affiliate I earn commissions from qualifying purchases.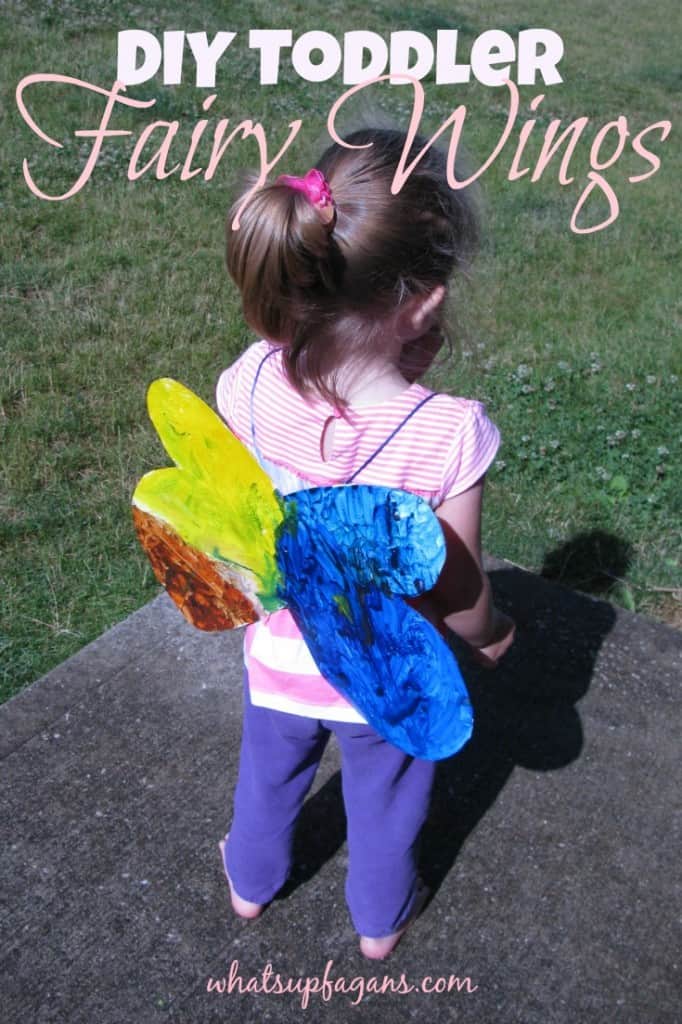 What you will make:
In this project Katelyn will show you how to make a set of beautiful fairy wings out of a cardboard box.
This is a great craft project to do with your toddler because they can let their creativity run wild decorating the wings, and then when they're done they get to dress up as a fairy!
Katelyn's twin daughters loved their wings so much they even wore them during naptime!
If your little fairy is not as delicate in her movements as most fairies are you might find that the cardboard tears easy. You could probably make the wings a bit sturdier by following Katelyn's directions and then covering the wings in contact paper before attaching the string.
Which age group is this suitable for?
Toddlers and preschoolers