These mason jar crafts for kids are so much fun! Don't miss the gumball dispenser it's genius!
This post may contain affiliate links, which means I may receive a commission if you click on a link and purchase something. As an Etsy and Zazzle Affiliate I earn commissions from qualifying purchases.
Mason Jar Craft Ideas for Kids
I've got a few empty jars taking up space on the kitchen counter so I thought I'd hunt down some fun mason jar crafts for kids that we can do this weekend. And I found so many cool craft ideas I had to round them up and share them with you! The galaxy calm down jars are so relaxing to watch and the gumball machine is just genius!
1 | Fairy Jar Tutorial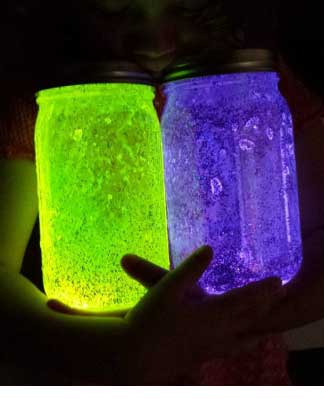 My daughter spent months last year plotting a plan to capture the tooth fairy, she made her a little house to live in and everything! I wish I'd seen this fairy jar craft back then because it really does look like you've captured a fairy inside!
Fairy Jar Tutorial by Mom Dot
2 | Paint Drip Mason Jars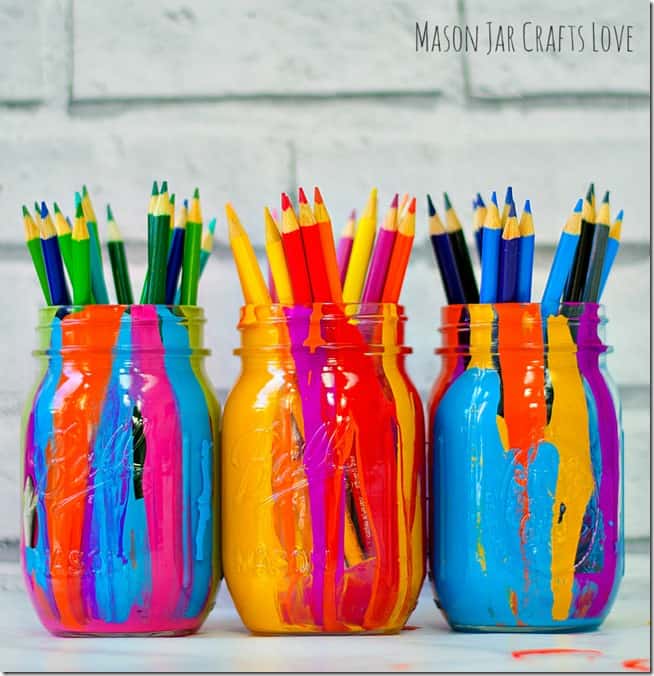 Oh my goodness how amazing do these paint drip mason jars look! I really want a set of these for my desk, and they're make fabulous teacher gifts too!
Paint Drip Mason Jars by Mason Jar Crafts Love
3 | Rainforest in a Jar Kid Craft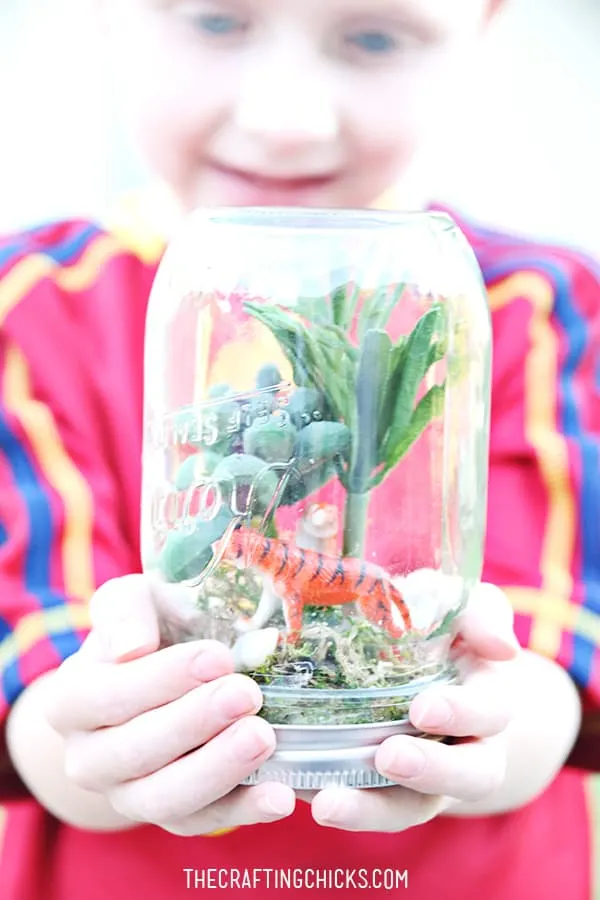 This is such a clever idea, and perfect if you have an animal lover in your family or you're learning about the rainforest!
Rainforest in a Jar Kid Craft by The Crafting Chicks
4 | Galaxy Jar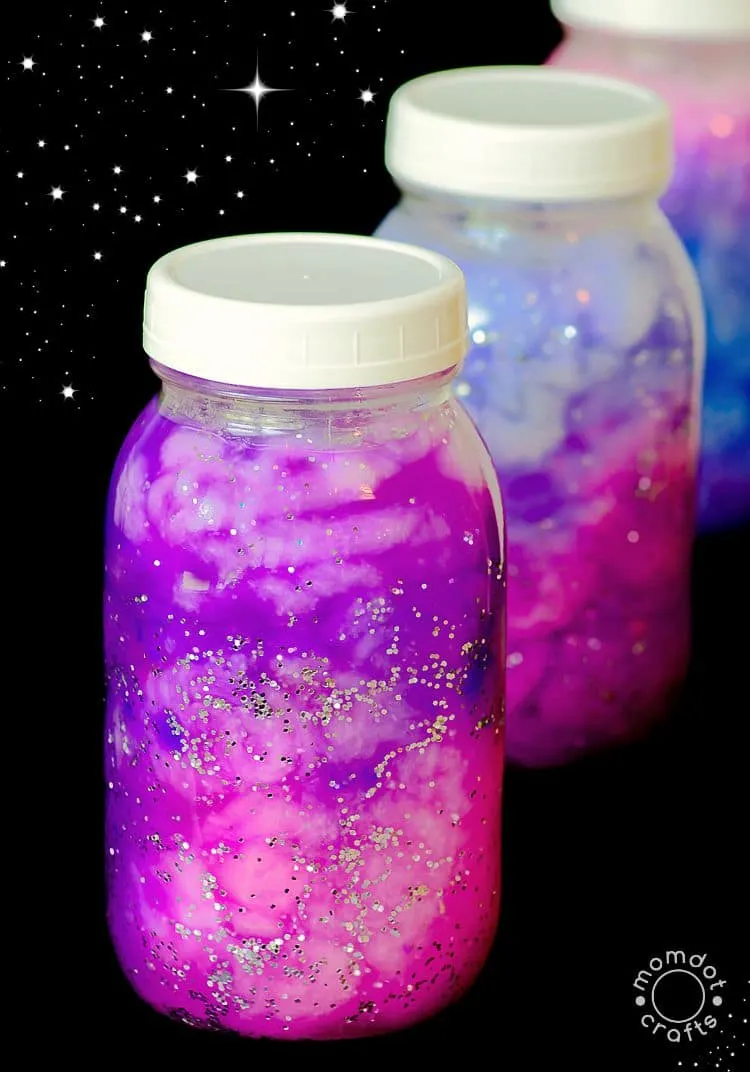 Whether you call this a galaxy jar, a nebula jar or a calm down jar this glowing jar is just stunning and one the kids will enjoy making as well as watching afterwards!
Galaxy Jar by Mom Dot
5 | Mason jar Aquarium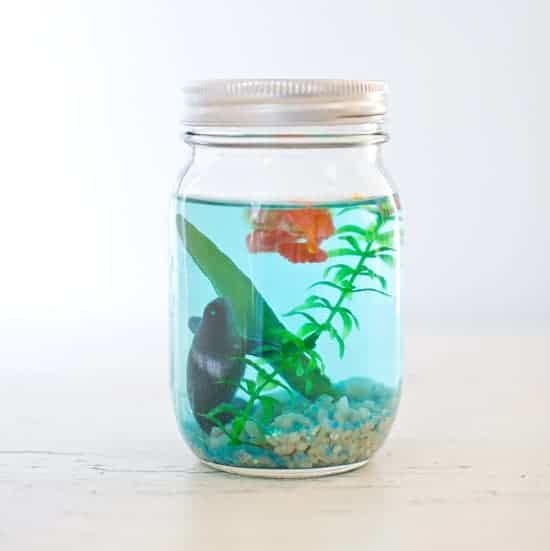 Oh look we just did a jungle in a jar and now we have an aquarium! This might be a good place to start if your child really wants a pet fish!
Mason jar Aquarium by Hello Wonderful
6 | Decorate a Mason Jar Bank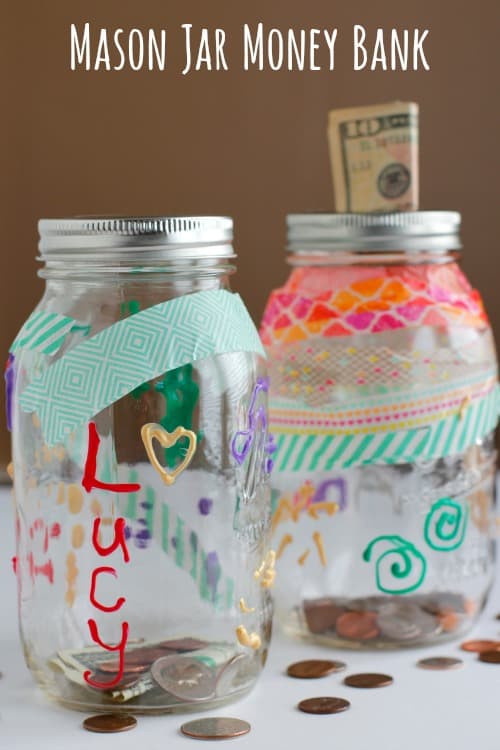 How's this for a practical kid's craft? Not only can your kids have fun decorating their own money jar they can then learn about the importance of saving by filling it with their hard earned cash!
Decorate a Mason Jar Bank by Make and Takes
7 | Mason Jar Lantern Craft for Kids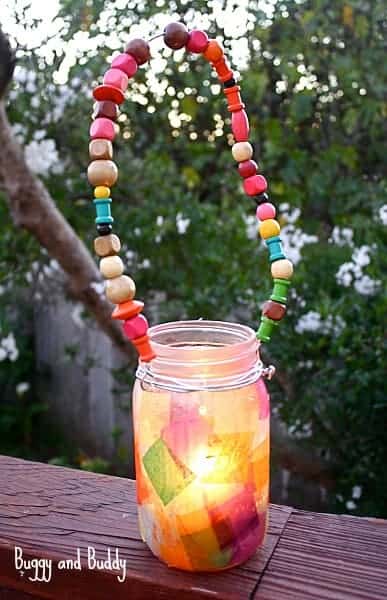 Here's a fun craft that even toddlers can get involved with, and threading that beaded handle is perfect for fine motor and pattern practice! This would look great hanging out on the porch.
Mason Jar Lantern Craft for Kids by Buggy and Buddy
8 | Make a Homemade Candy Dispenser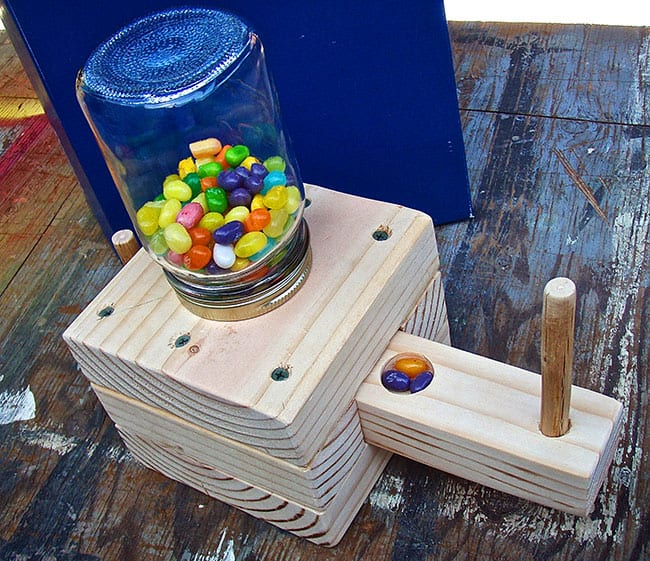 Oh this might be the coolest thing I've ever seen… a candy dispenser made from a mason jar! This is the perfect mason jar craft for an older child who loves woodwork and building things!
Make a Homemade Candy Dispenser by Boys' Life
9 | DIY Lava Lamp
We made some of these lava lamps last summer and they turned out so well. We still play with them today!
DIY Lava Lamp by PBS Parents
10 | Rainbow in a Jar Craft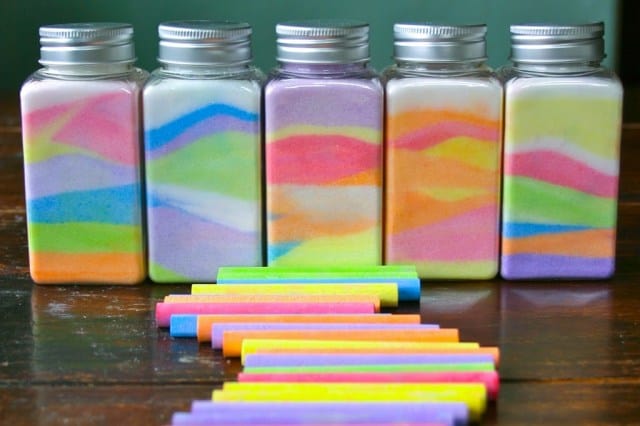 We've made sand art in jars before but the sand is quite expensive to buy. This craft actually uses salt and the way you colour it is genius! I'll be picking up some salt next time we're at the store! These would be really pretty for gifts for Mother's Day don't you think?
Rainbow in a Jar Craft by Flax and Twine
More Crafts for Kids Ideas Here