This pom pom crochet scarf pattern for beginners is just what you need to style up your winter wardrobe this year!
This post may contain affiliate links, which means I may receive a commission if you click on a link and purchase something. As an Etsy and Amazon Associate I earn commissions from qualifying purchases.
Pom Pom Crochet Scarf Pattern
The song of the week is "baby it's cold outside…" and we are searching out the best winter projects to help you and your family stay warm and cozy out there. And today it's time for a GORGEOUS pom pom crochet scarf pattern!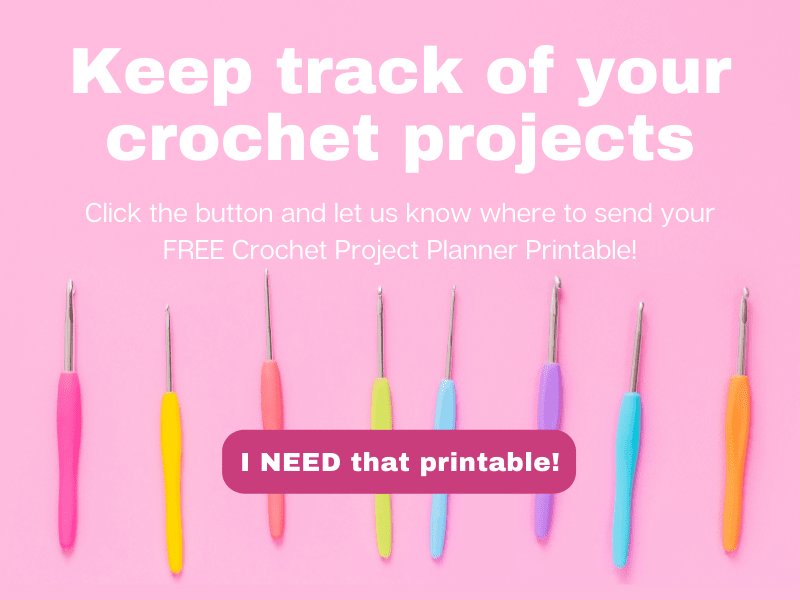 It was the colors in this one that totally grabbed my eye as I was browsing, aren't they just beautiful?
I tell you whoever invented yarn cakes was a total genius because it means we get gorgeous stripes, without the hassles of switching yarns or trying to pick out co-ordinating colors!
This scarf is stylish and modern, and if you're not into pom poms it shows you how to adorn it with tassels instead!
It's a beginner friendly pattern and you'll be good to go if you know how to: ch, DC and DC2Tog.
The finished length of the scarf is 80 inches long and it's about 10.5 inches wide so it's good for wrapping around your neck a couple of times for the ultimate cozy experience!
Get the pattern here: Pom Pom Crochet Scarf Pattern by Left in Knots
More Winter Crochet Ideas Here