If you want to get fit you're going to love these Bullet Journal ideas for tracking your fitness goals. Everything from Beach Body to Yoga!
Bullet Journal Ideas for Tracking Your Health and Fitness Goals

Today we're all about getting fit with your BuJo! Whether you want to go all out with the Beachbody T25, ease in gently with the couch to 5k challenge or even limber up with some yoga poses we have some Bullet Journal ideas for everyone!
Bullet Journal Fitness Trackers
Beachbody T25 Tracker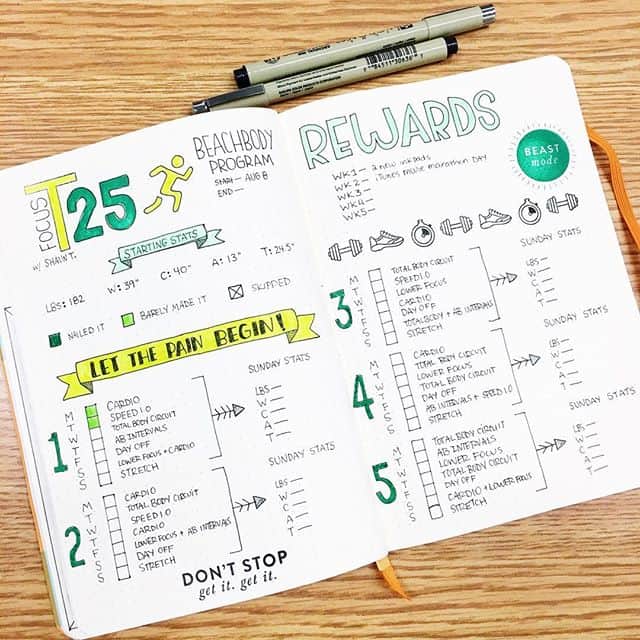 I love that this Beachbody T25 tracker includes a rewards list!
Calorie tracker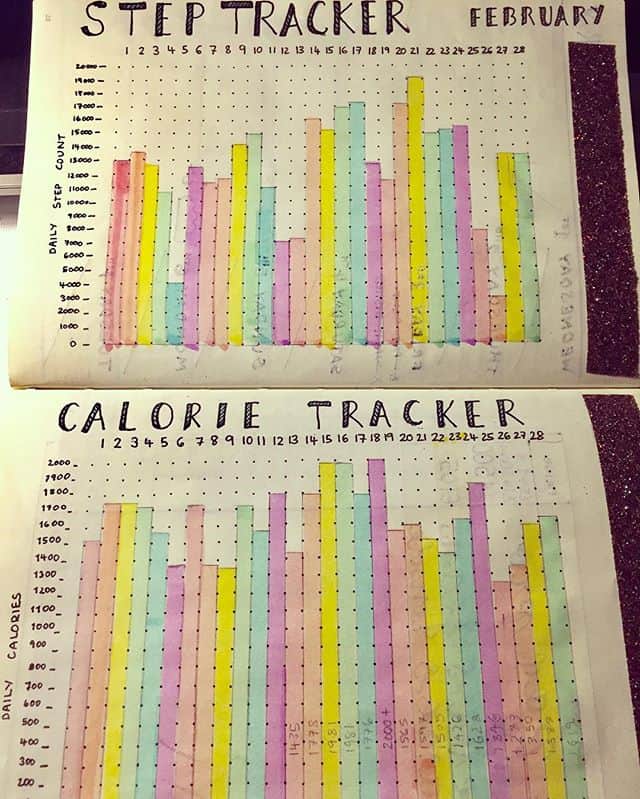 Tracking your calories in your Bullet Journal instead of just on an app somehow makes them more real.
Couch to 5K (C25K) Tracker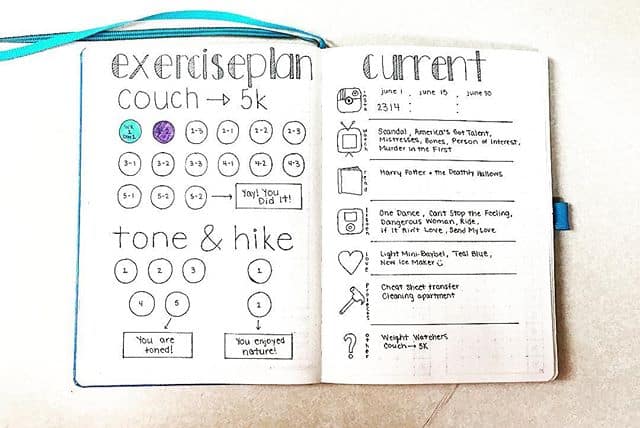 It's time to get off your couch and on your feet as this exercise plan helps you reach that 5k!
Exercise Log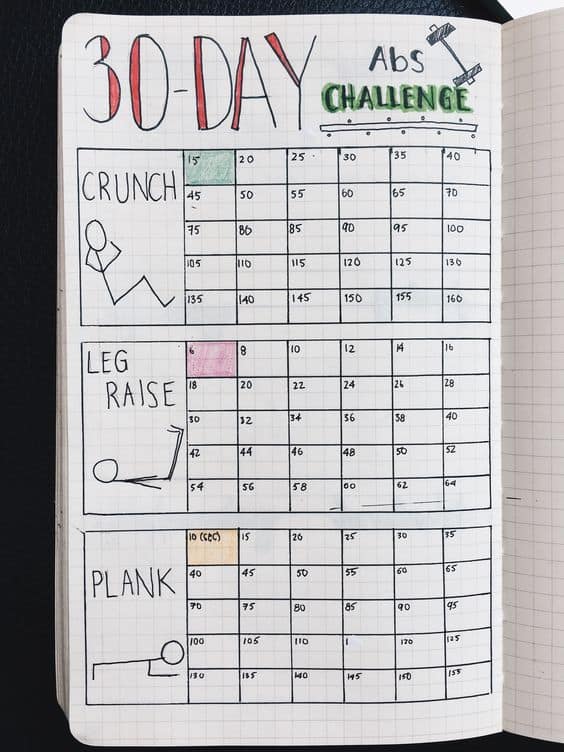 Here's a great way to track individual exercise reps in your fitness plan.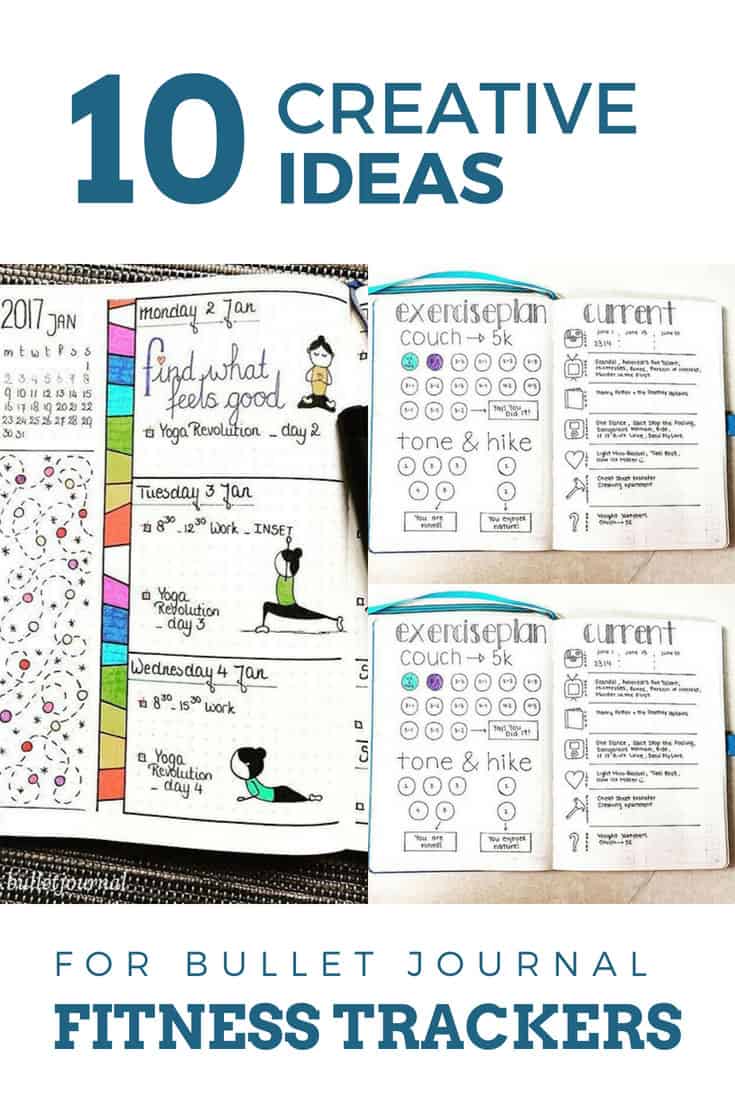 HIIT Log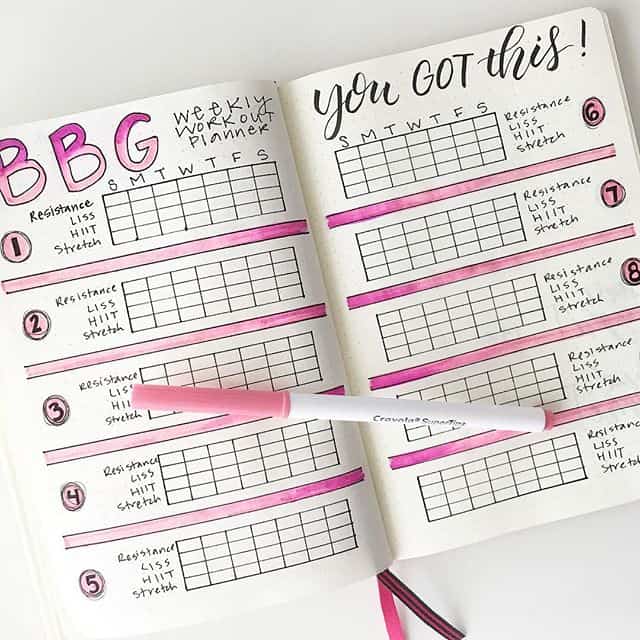 Ih HIIT is your thing you need one of these tracking spreads in your Bullet Journal.
Running Miles Tracker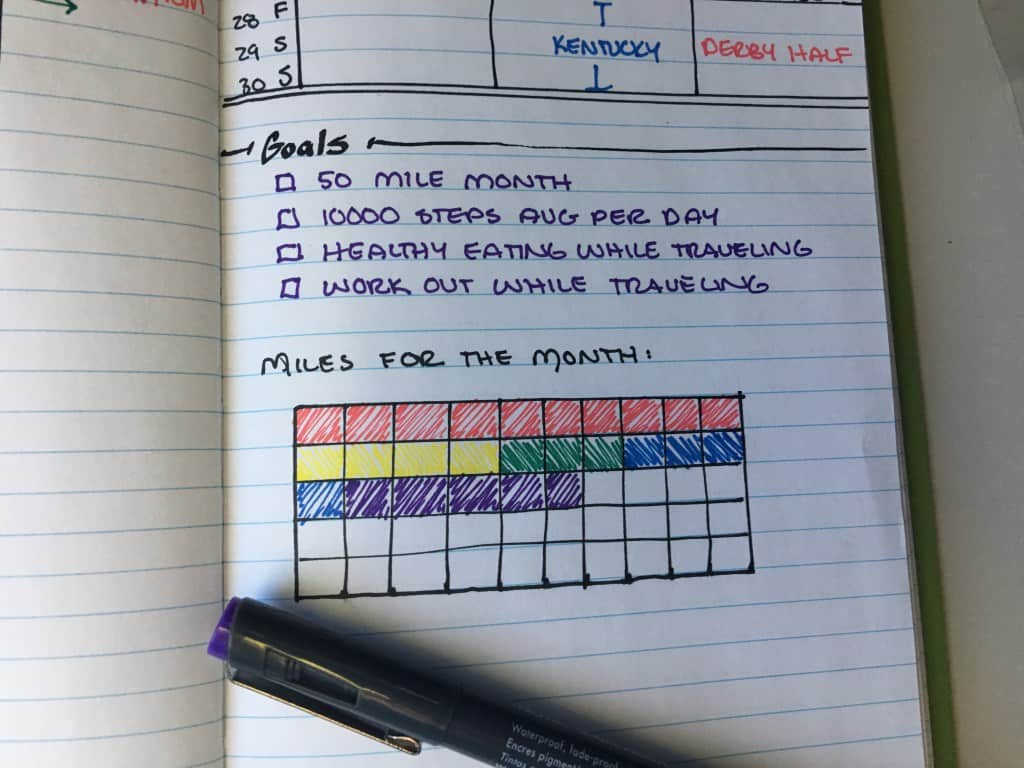 Keep track of how many miles you run each month with this super simple spread.
Step Tracker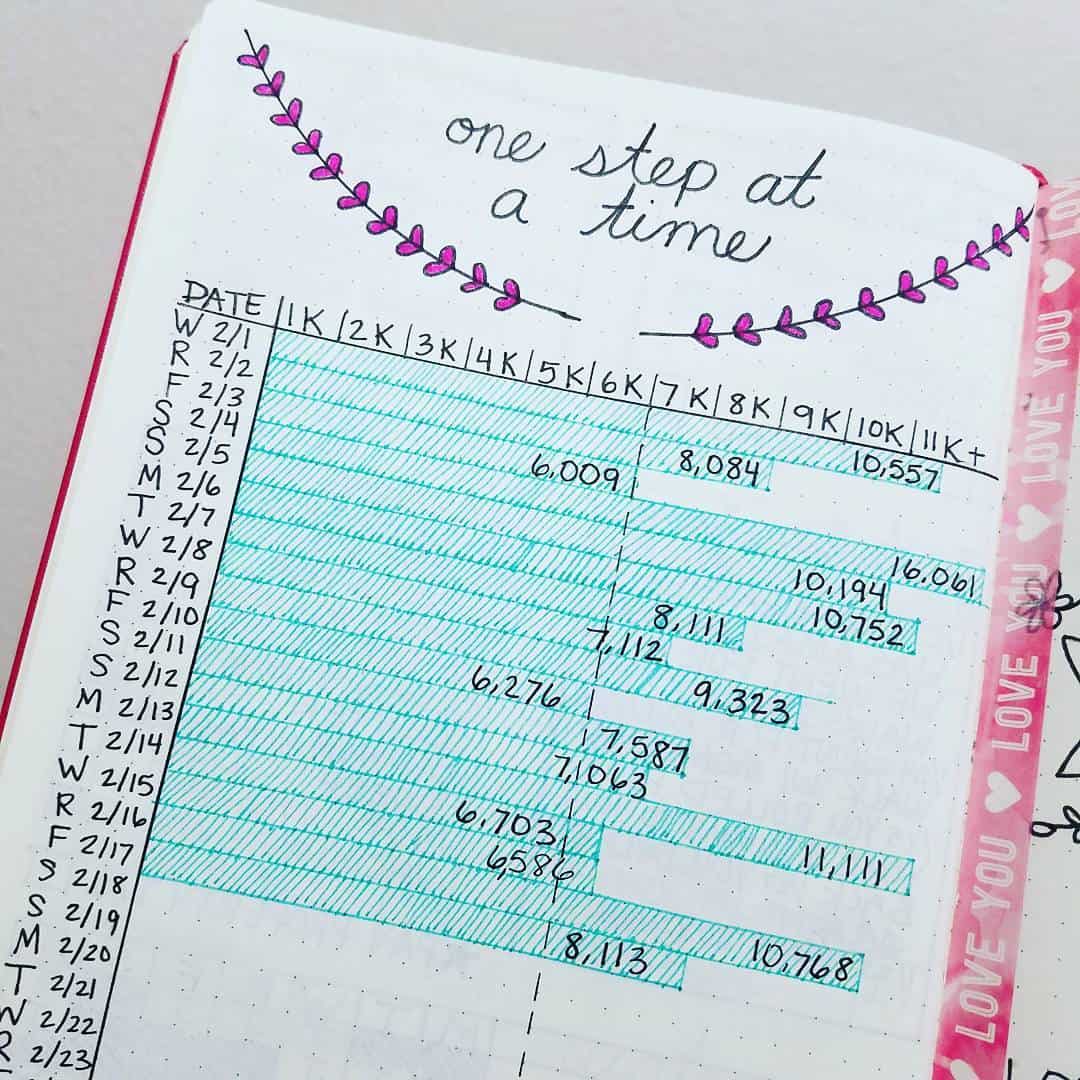 Tracking your steps on a layout like this will let you see which days you fall behind so you can do something about it!
Strength Training Log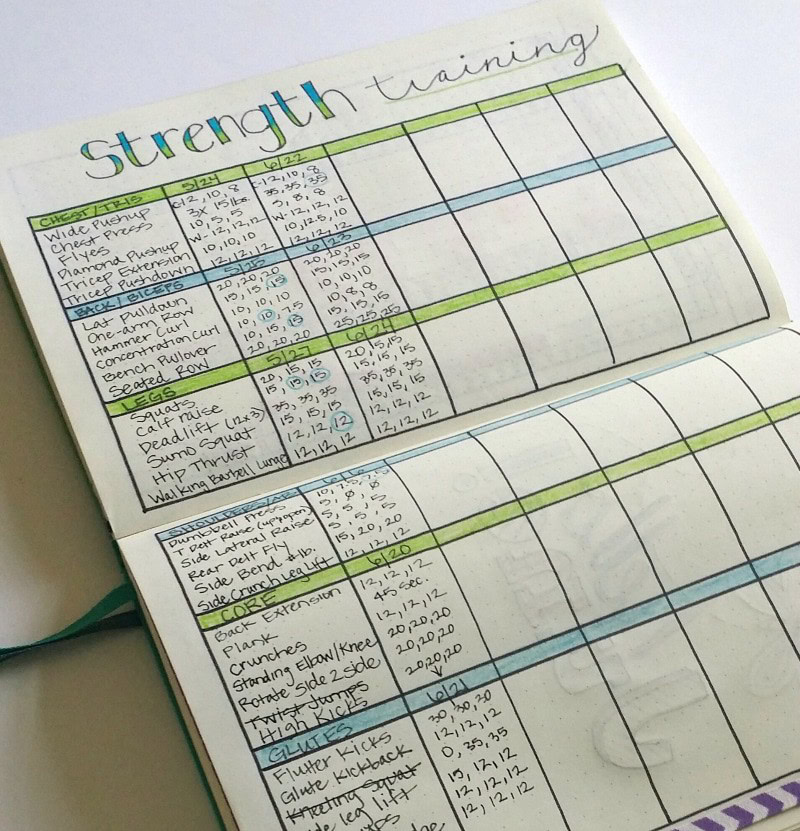 If you're strength training right now this is a great spread to help you track your reps.
Yoga Poses Tracker
Bullet Journal Weight Loss Trackers
Inches Lost Log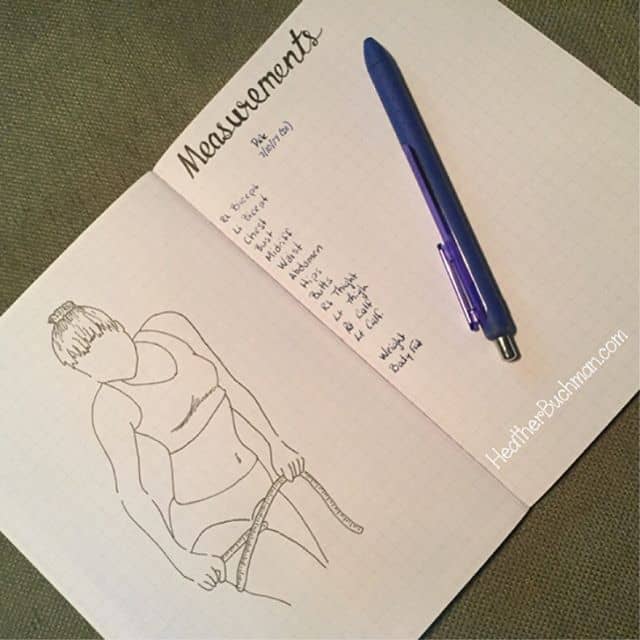 One of the best ways to monitor whether your diet and fitness efforts are working is to track your inches lost.
Weight Loss Tracker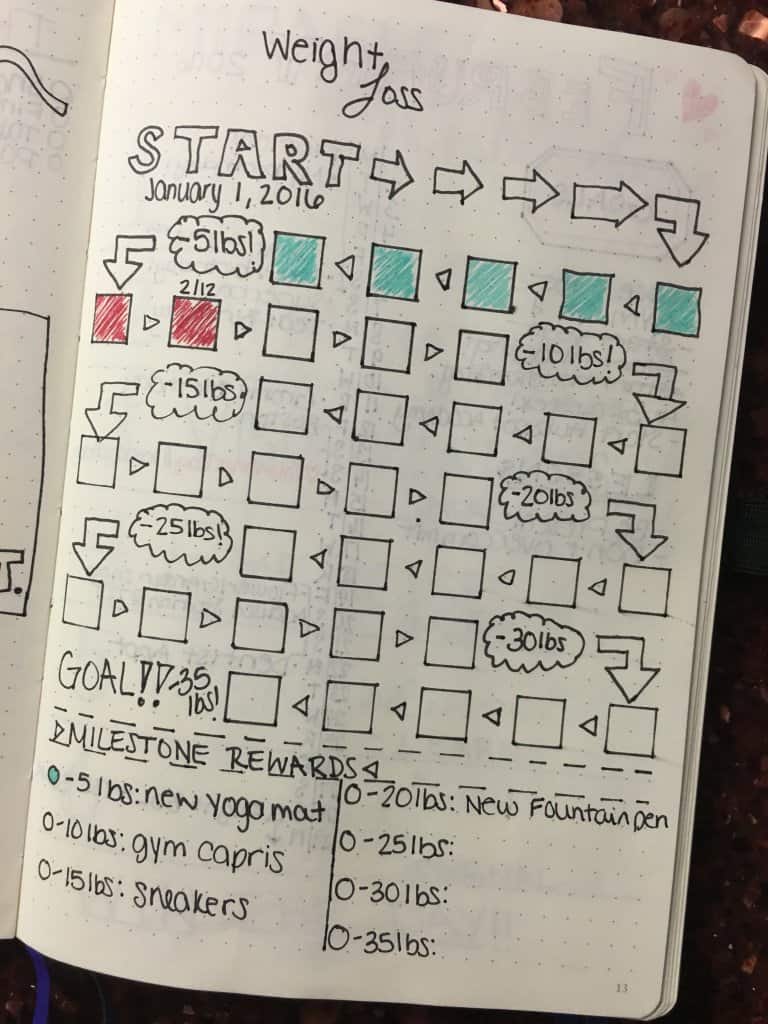 I love the gamification feel to this weight loss tracker. And of course it has those all important reward milestones in it!