Don't go to Disney World without reading our Ultimate guide to the Disney FastPass Plus system – including the Refresh trick to get more FastPasses!
This post may contain affiliate links, which means I may receive a commission if you click on a link and purchase something. As an Etsy and Zazzle Affiliate I earn commissions from qualifying purchases.
Our 60 day FastPass selection window is fast approaching, and as I am studiously planning out our itinerary and figuring out touring plans I thought it would be a good time to share with you some tips and secrets to getting those oh so important Disney FastPass reservations!
If this is your first trip to Disney World, or you haven't been since the days of paper FastPasses make sure you read this guide thoroughly, at least twice, so you fully understand the FastPass system before you need to book yours.
What is a Disney FastPass?
Let's start at the very beginning, just so everyone is on the same page.
Think of a FastPass as your reservation for a ride or attraction.
You will be given an hour's slot, during which time you and your family members can show up to the chosen ride and enter during a shorter FastPass line, rather than the regular standby line.
There are some limitations to the FastPass system which we'll go into in more detail in a minute.
But for starters you can only book THREE FastPasses per day of your stay when the reservation window opens. And they have to all be in the same theme park.
In short, just as you can (and should) make dinner reservations before you arrive at the Disney World Resort, so you should make reservations for the rides and attractions you want to experience at the parks.
How much do FastPasses cost?
Nothing. Nada. Zip. They are included in the price of your Disney World park tickets, and don't let anyone tell you otherwise and try and sell you some!
When can I book my FastPasses?
The answer to that depends on whether you are staying a Disney Resort hotel (or one of their partners) or not.
Let's start with the "or not" people since it's the easiest one to explain!
If you are staying in a hotel or private rental outside of the Disney World Resort and you have pre-purchased your theme park tickets you can make your FastPass reservations 30 DAYS prior to the day you can use them.
This means if you are taking a 5 day trip you will need to login to My Disney Experience 30 days before the first day and make reservations for that day. Then the next day you need to login again to make reservations for day two, then repeat until over five days you have made all of your reservations for the duration of your stay.
And now for those of you staying in a Disney resort hotel things actually get a little easier, and you get a perk!
You can book your FastPasses 60 DAYS in advance! Yup, you get a jump on the offsite crowd as a perk for staying with Disney.
The other perk is that you can book your FastPasses for your ENTIRE STAY all in one go!
Now that is subject to a maximum of 14 days at once, which covers the majority of us. If you're staying longer you'll need to login to My Disney Experience 60 days before the 15th day of your vacation to book the remaining FastPasses.
How do I know when my 30 day or 60 day window opens?
To see when your FastPass booking window opens head over to the FastPass+ Calculator on the Dibb. Just input your vacation dates and whether or not you're staying in a Disney hotel and it will tell you when to book.
Don't forget if you are a Disney hotel guest you need to use your CHECK IN date not the date you will first visit the parks in order to maximise your booking window benefits!
And what's this MagicBand bracelet thingie?
MagicBands are wristbands, kinda like a FitBit that Resort guests receive as a perk.
Guests can use a MagicBand to store their ticket information and credit card details, so effectively you don't need to carry tickets or a card to the park.
Whether you want to activate your FastPass at an attraction or pay for a Dole Whip you can just tap your MagicBand and you're good to go.
You can even use it to access your hotel room so you don't need to carry a key.
In short, if you are a Resort guests you will receive a complimentary MagicBand when you check in (you can also pay $10-$15 to upgrade to a fun design). Logon to My Disney Experience so that you can choose your bands and personalize them by adding your name.
If you are not a Resort guest then you have two choices. You can use your Disney World ticket to tap into rides where you have made a FastPass reservation. Or you can buy a MagicBand in one of the stores at the parks.
You don't NEED a MagicBand to use the FastPass system, but having worn one for several years now I can say they're so much easier to use than a ticket. Especially as they're waterproof so technically you can wear one on your wrist for your whole vacation and never have to worry about forgetting to pick up your park tickets!
What does it mean to light up green?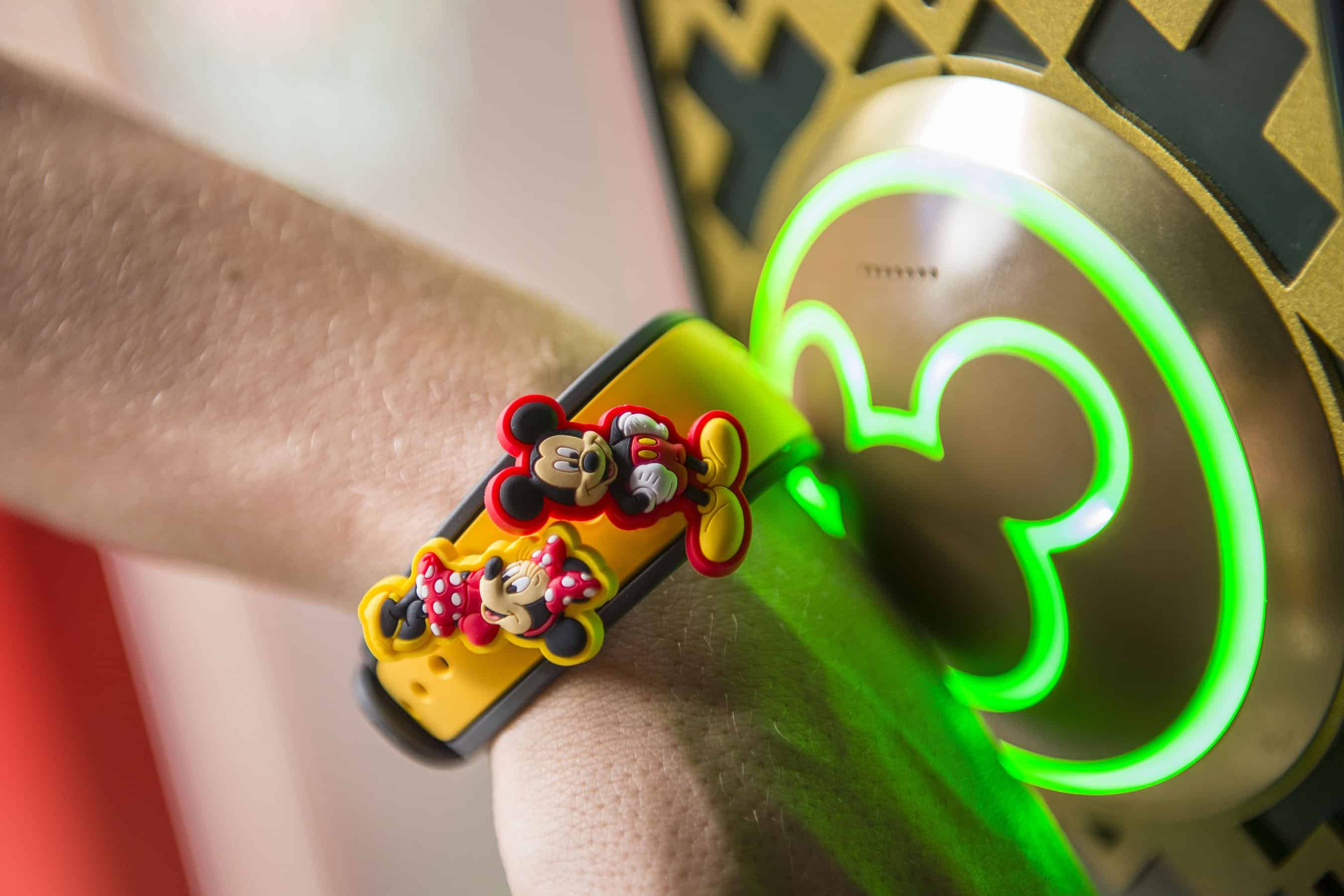 The first time you will use your ticket or Magicband will be at the park entrance. You'll see a pedestal with a Mickey head engraved on top and you have to put your finger on a sensor and tap the Mickey head with your ticket or band. When it lights up green, it means you're good to go!
Oh and top tip. Please DO NOT FORGET which finger you used to enter the park the first day because that is the finger you'll need on every other day or you'll have to keep trying or having your pass reset which takes up valuable time!
When you go to enter the FastPass line you will see another pedestal with a Mickey head on the top. You have to tap your ticket or MagicBand and if it lights up green it means your window is open and you can enter the line.
If it doesn't light up green then you're too early, too late, or you didn't actually make a reservation!
Tell me about the FastPass rules
Ok, good idea, let's get onto the rules before we talk about HOW to snag those all important Fastpasses to Slinky Dog and Flight of Passage!
As we already said, each and every guest (whether staying onsite in a Disney hotel or not) has the right to book up to THREE FastPasses in advance for each day of their trip.
Sounds simple right?
Yeah… not quite that simple in reality.
Remember I said you'll need to read through this guide twice to make sure you've got it all straight in your head!
Can I book FastPasses for two different parks in one day?
Nope. Unfortunately not.
If you're planning a morning at the Animal Kingdom before moving onto the Magic Kingdom for the afternoon you'll have to choose which park to make your three FastPass reservations at.
But there is a loophole.
You can't make ADVANCE reservations to use FastPasses at more than one park in one day. But you can in reality have FastPasses at more than one park.
Confused?
Yeah I was too.
Remember how I said we can only book THREE FastPasses each day in advance?
That's true.
But once you have used up those three FastPasses you can use the My Disney Experience app on your phone, or a kiosk in the park, to book another FastPass!
And once you've used that one you can book another one!
And on, and on, until the park closes.
And better still for the park hoppers out there, once you have used up the three FastPasses you booked at the Animal Kingdom you are quite welcome to move to the Magic Kingdom to use your fourth, or fifth FastPass!
How long does my FastPass reservation last?
When we talk about FastPass reservations we talk about return times and windows.
Let's say you make a FastPass reservation for Peter Pan's Flight (my kiddos number one ride at the Magic Kingdom!) for 9.20-10.20am.
That's your window. One hour in which you can head over to that attraction, tap your park ticket card or MagicBand and enter the FastPass return line.
That means you cannot have another reservation until 10.20am, since FastPass windows cannot overlap.
So you could book The Seven Dwarves Mine Train for 10.20am and that window would last until 11.20am.
Now in reality, because sometimes it seems that the FastPass rules are more like guidelines… the return window is more like one hour and fifteen minutes.
That's because your window opens five minutes before your actual return time, and closes about 10 minutes afterwards!
Can I walk straight on the ride with a FastPass?
It used to be that the FastPass return lines were super short and practically a walk on, but these days you might have to wait 15-20 minutes or a little longer.
But trust me, waiting 20 minutes for Slinky Dog Dash because you managed to snag a FastPass is preferable to waiting for upwards of two hours in the standby line right?
Shall we do a little recap before we move on?
1. You can reserve your FastPasses 30 days before your vacation, one day at a time. BUT if you're staying on Disney property you can book them 60 days before your check in day and book 14 days worth at once.
2. You can pre-book THREE FastPasses at one park for each day of your vacation. BUT once you have used those three you can make more on-the-day reservations one at a time.
3. ALL pre-booked FastPasses have to be at one park per day. BUT once you have used those three you can skip to another park to make your one-by-one reservations.
4. The FastPass return window lasts for ONE HOUR. BUT there is a grace period so you can light up green 5 minutes before your stated window opens and up to 10 minutes after your stated window closes.
Got that?
Good because now I'm going to throw another spanner in the works. Because we need to talk about tiers.
What on earth are FastPass tiers?
Just to add a further layer of complexity to your FastPass plans you need to know that not all attractions are rated equal.
Each park has a handful of "headliners". These are the super popular attractions that everyone wants to ride. And the tier system stops you from being able to use all three of your FastPasses on those headliner rides.
Bummer!
Where there is a tier system in place you can only make advance reservations for one attraction in Tier 1.
You can then make two reservations for the attractions in Tier 2.
If for whatever reason you don't wan't to book any Tier 1 attractions you can choose three from Tier 2.
The good news is that once you have used your first three FastPasses and you move to the "reserve as you go" system you can choose any attraction regardless of tier. Just keep in mind that FastPasses for Tier 1 attractions get booked up first so there might not be many options to grab them on the day.
The other good news is that (currently) the Magic Kingdom doesn't have a tier system so you can choose whichever attractions you like when making your reservations.
While we're on the subject of the Magic Kingdom let's see what rides have the FastPass option in place.
Magic Kingdom FastPass options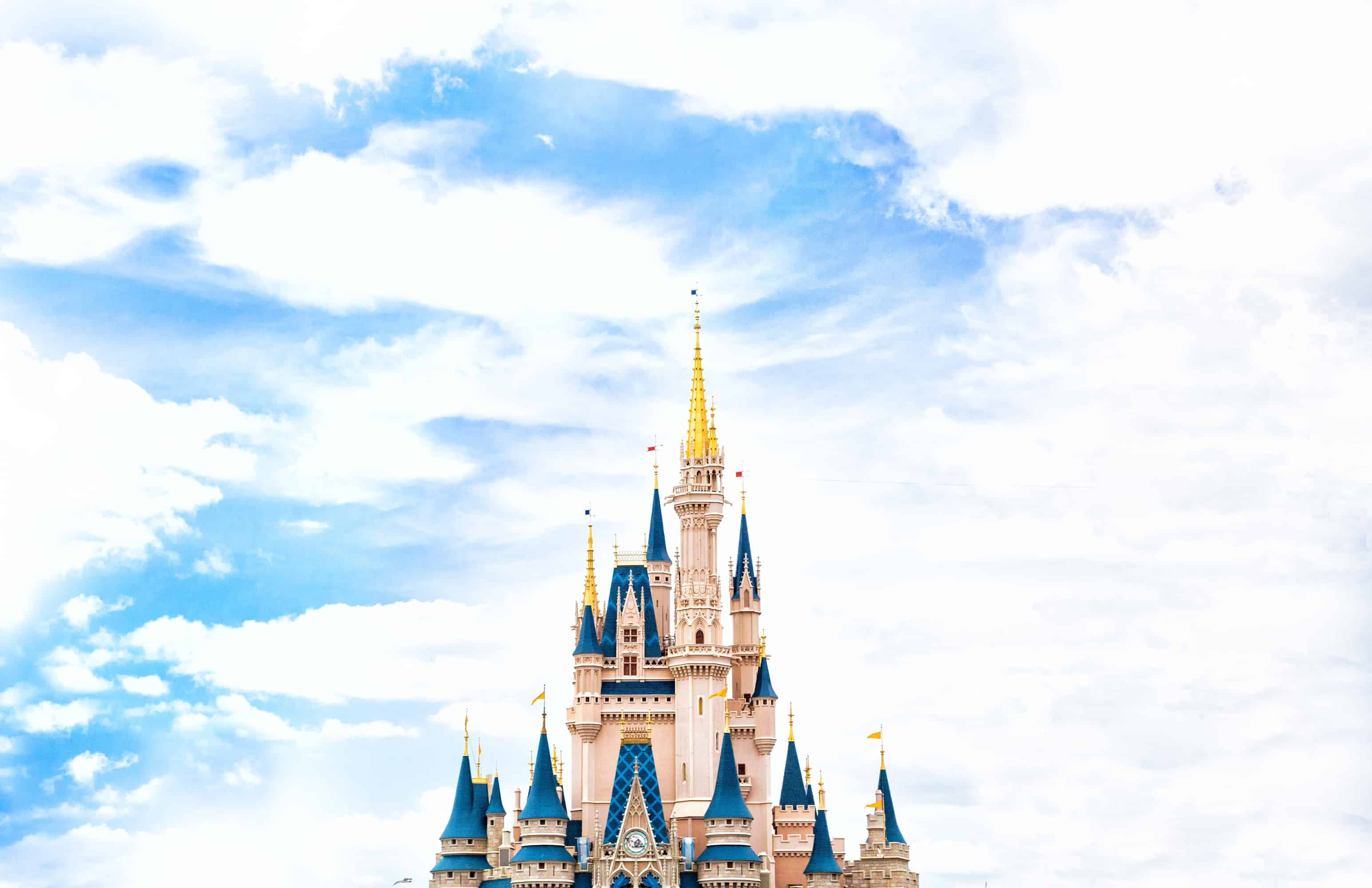 Big Thunder Mountain Railroad
Buzz Lightyear's Space Ranger Spin
Character Meet & Greet with Mickey Mouse at Town Square Theater
Dumbo the Flying Elephant
Enchanted Tales with Belle
It's a small world
Jungle Cruise
Mad Tea Party
Meet Ariel at Her Grotto
Meet Cinderella & Elena at Princess Fairytale Hall
Meet Rapunzel and Tiana at Princess Fairytale Hall
Meet Tinker Bell at Town Square Theater
Mickey's PhilharMagic
Monsters, Inc. Laugh Floor
Peter Pan's Flight
Pirates of the Caribbean
Seven Dwarfs Mine Train
Space Mountain
Splash Mountain
The Barnstormer
The Haunted Mansion
The Magic Carpets of Aladdin
The Many Adventures of Winnie the Pooh
Tomorrowland Speedway
Under the Sea ~ Journey of the Little Mermaid
Here's what the tiers look like at the other three parks.
Animal Kingdom FastPass Options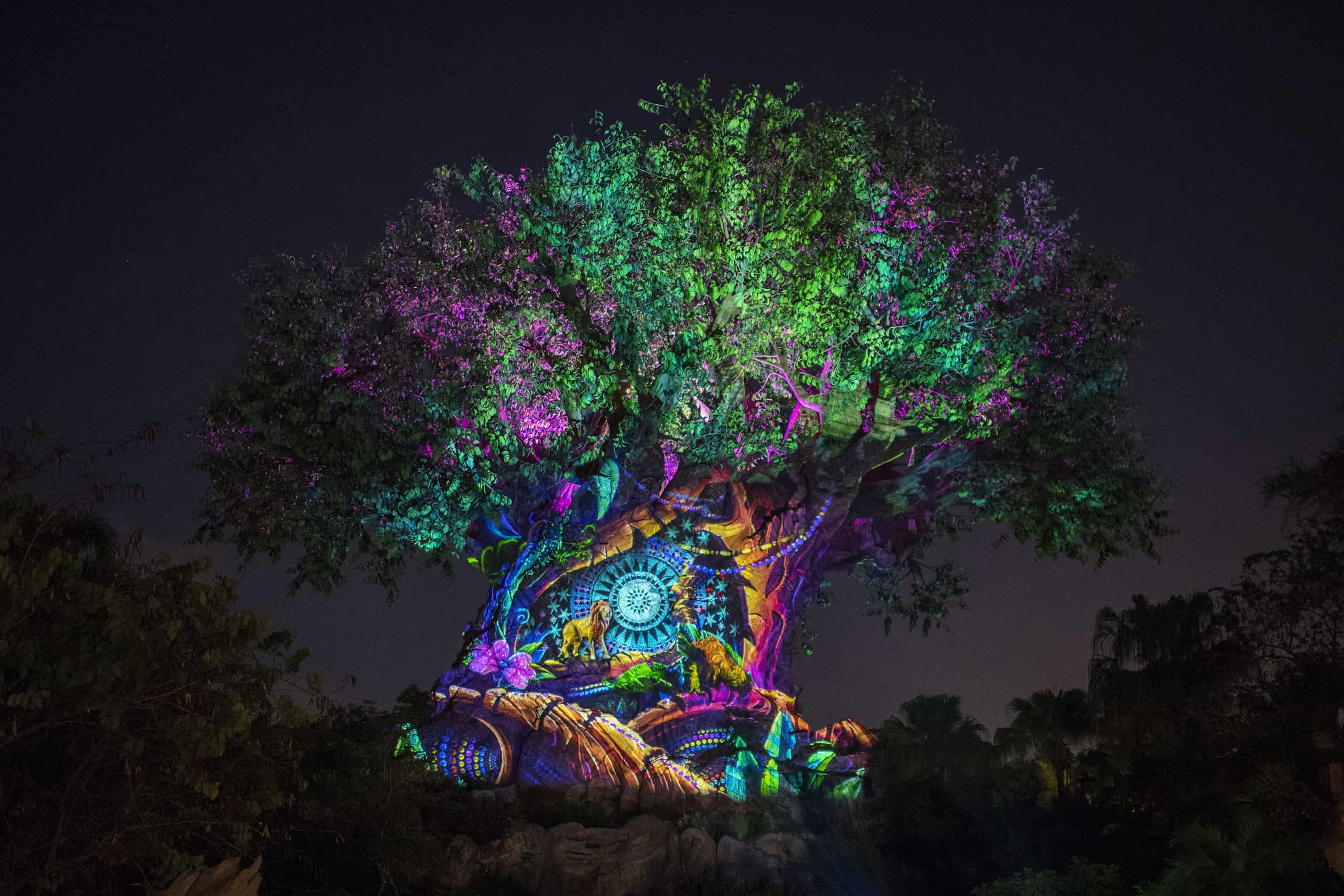 Tier 1 (you may choose 1):
Flight of Passage
Na'vi River Journey
Tier 2 (you may choose 2):
Adventurers Outpost Character Greeting
DINOSAUR
Expedition Everest
Festival of the Lion King
Finding Nemo Musical
It's Tough to be a Bug
Kali River Rapids
Kilimanjaro Safari
Primeval Whirl
Rivers of Light
Epcot FastPass Options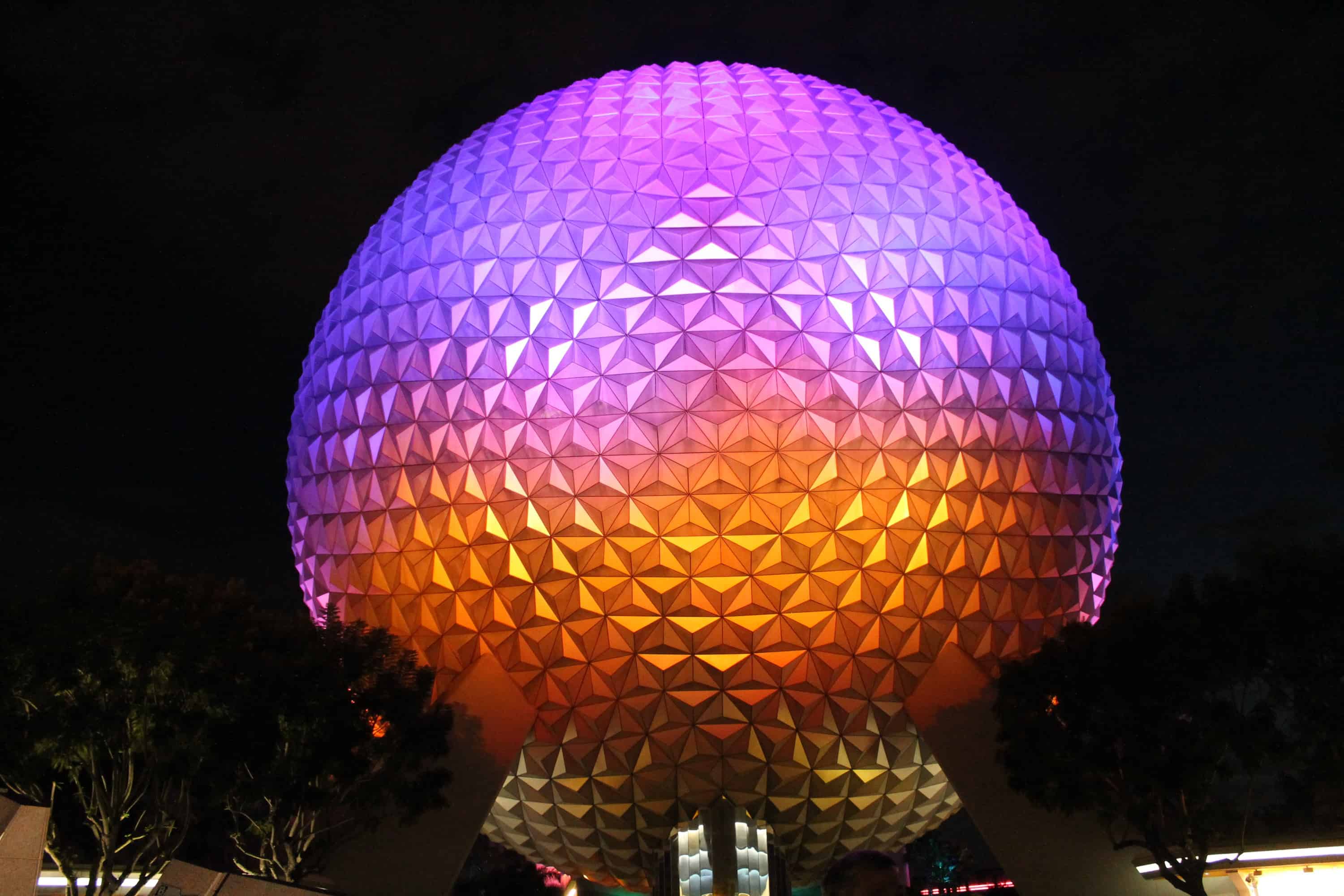 Tier 1 (you may choose 1):
Character Spot (note closes on September 8, 2019)
Frozen Ever After
Illuminations
Soarin'
Test Track
Tier 2 (you may choose 2):
Journey into Imagination with Figment
Living with the Land
Mission Space
Pixar Short Film Festival
Spaceship Earth
The Seas with Nemo & Friends
Turtle Talk with Crush
Disney's Hollywood Studios FastPass options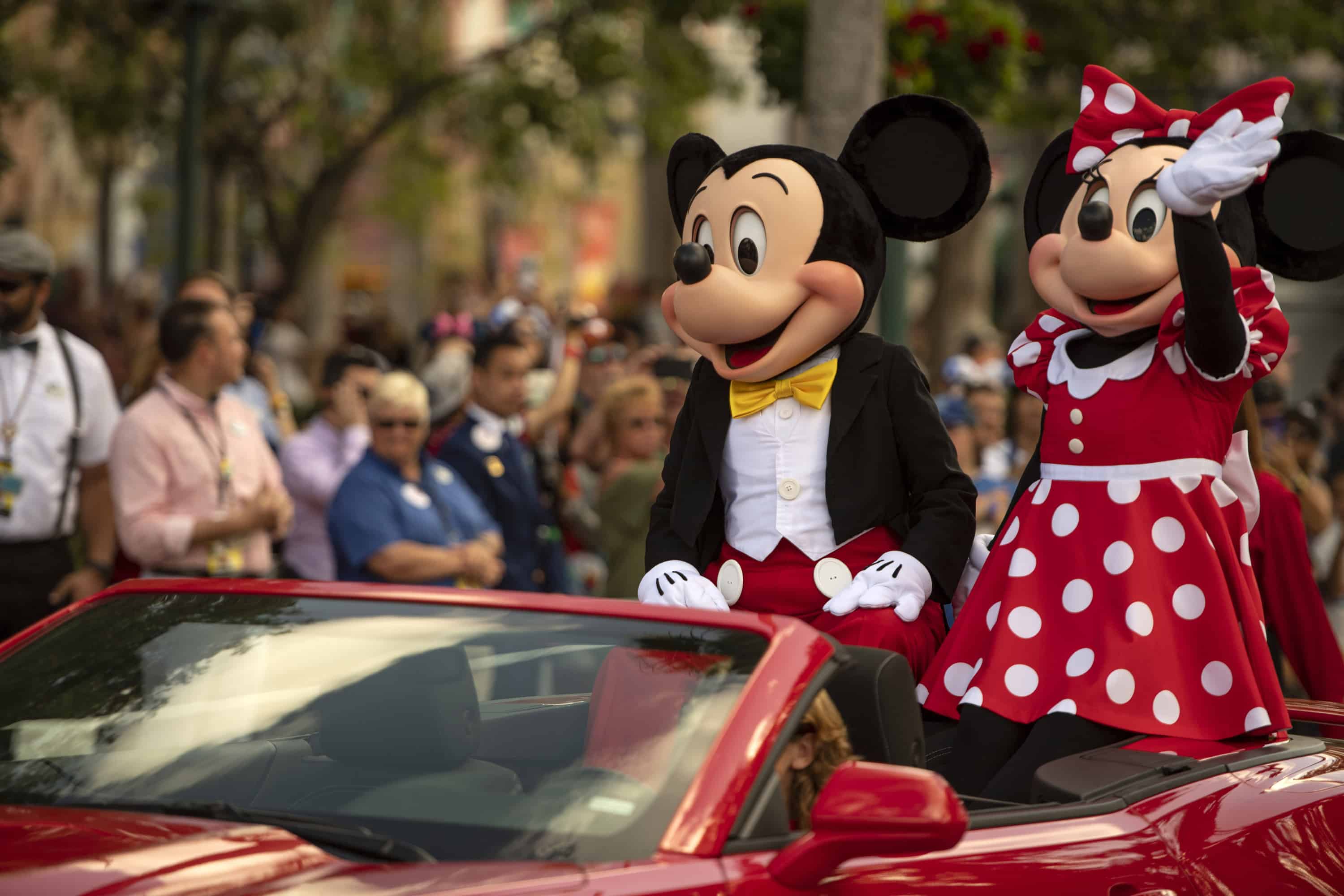 These tiers are valid until February 18, 2020.
Tier 1 (you may choose 1):
Alien Swirling Saucers
Rock 'n' Roller Coaster
Slinky Dog Dash
Tower of Terror
Toy Story Mania!
Tier 2 (you may choose 2):
Beauty and the Beast Live On Stage
Disney Junior Live on Stage
Fantasmic
Frozen Sing-a-long Celebration
Indiana Jones Epic Stunt Spectacular
MuppetVision 3D
Star Tours
Voyage of the Little Mermaid
These tiers are valid from February 19, 2020.
Tier 1 (you may choose 1)
Millennium Falcon: Smugglers Run
Slinky Dog Dash
Tier 2 (you may choose 2):
Toy Story Mania!
Alien Swirling Saucers
The Twilight Zone Tower of Terror
Rock 'n' Roller Coaster Starring Aerosmith
Star Tours: The Adventures Continue
Voyage of the Little Mermaid
Disney Junior Dance Party!
For the First Time in Forever: A Frozen Sing-Along Celebration
Indiana Jones Epic Stunt Spectacular
Muppet*Vision 3D
Fantasmic!
Beauty and the Beast – Live on Stage.
[note from February 19 2020 if FastPasses are no longer available for either of the tier 1 attractions you will be able to select three from tier 2]
Time for a quick recap?
1. You can reserve your FastPasses 30 days before your vacation, one day at a time. BUT if you're staying on Disney property you can book them 60 days before your check in day and book 14 days worth at once.
2. You can pre-book THREE FastPasses at one park for each day of your vacation. BUT once you have used those three you can make more on-the-day reservations one at a time.
3. ALL pre-booked FastPasses have to be at one park per day. BUT once you have used those three you can skip to another park to make your one-by-one reservations.
4. The FastPass return window lasts for ONE HOUR. BUT there is a grace period so you can light up green 5 minutes before your stated window opens and up to 10 minutes after your stated window closes.
5. Three of the parks (excluding the Magic Kingdom) have a two tier system in place. You can only pre-book ONE attraction from the Tier 1 list and then TWO from the Tier 2 list. BUT If you don't want a Tier 1 FastPass you can choose three from Tier 2. AND once you move to on-the-day FastPass booking the tiers are no longer relevant.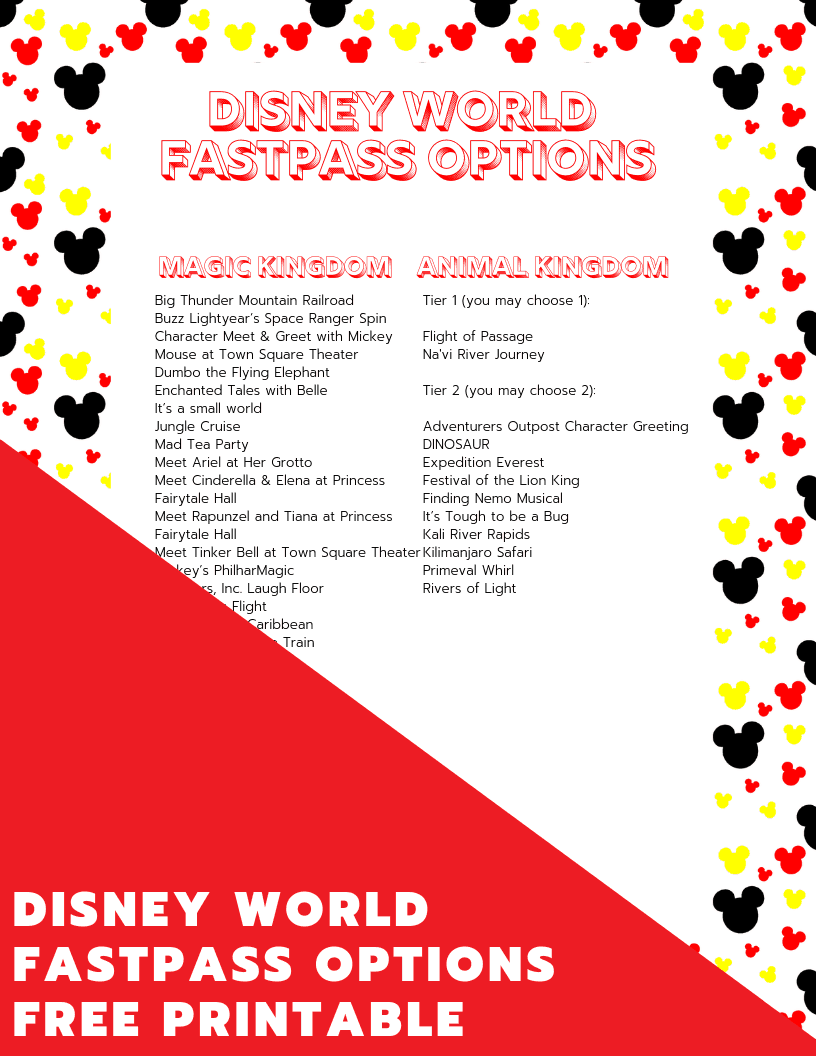 Click here to get your free printable checklist
Help! Which FastPasses should I actually pick?
The short answer is I can't answer that. There is no "you must have these FastPasses" fool-proof strategy, which is actually a good thing. Because could you imagine how many disappointed people there would be if we were all trying to book the same FastPasses?
What I can do is suggest which attractions are most deserving of those first three FastPasses at each park. Whether you choose those or different ones depends on your family and what attractions y'all want to experience.
Ideal FastPasses at the Magic Kingdom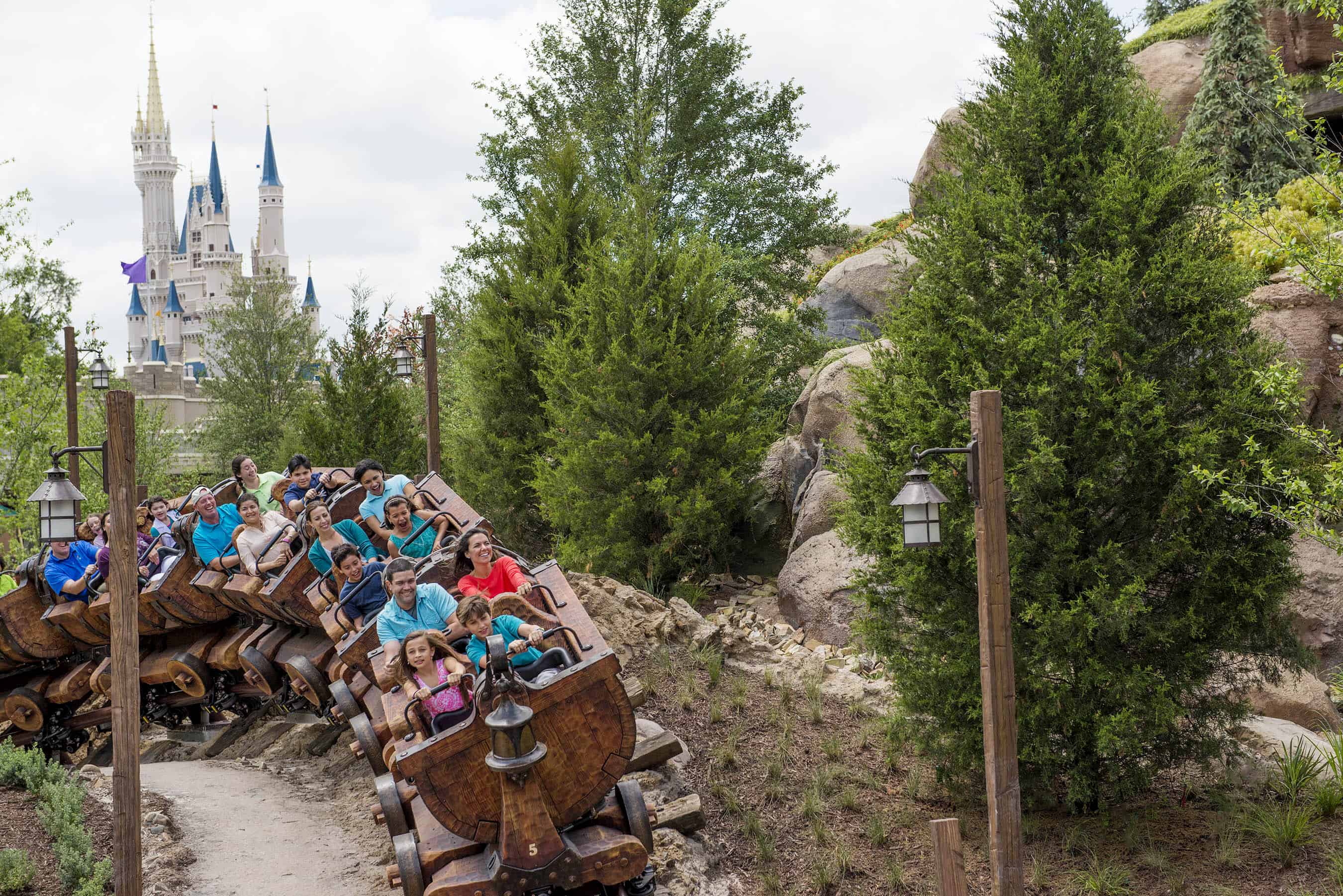 The "best" FastPasses for the Magic Kingdom, in order of priority, are
Seven Dwarfs Mine Train
Space Mountain
Peter Pan's Flight
Big Thunder Mountain
Splash Mountain
These are popular attractions where the lines build fast and they have the longest waits in the park.
Which ones you choose depends whether or not your family likes thrill rides and whether or not you're travelling with young children.
Ideal FastPasses at Epcot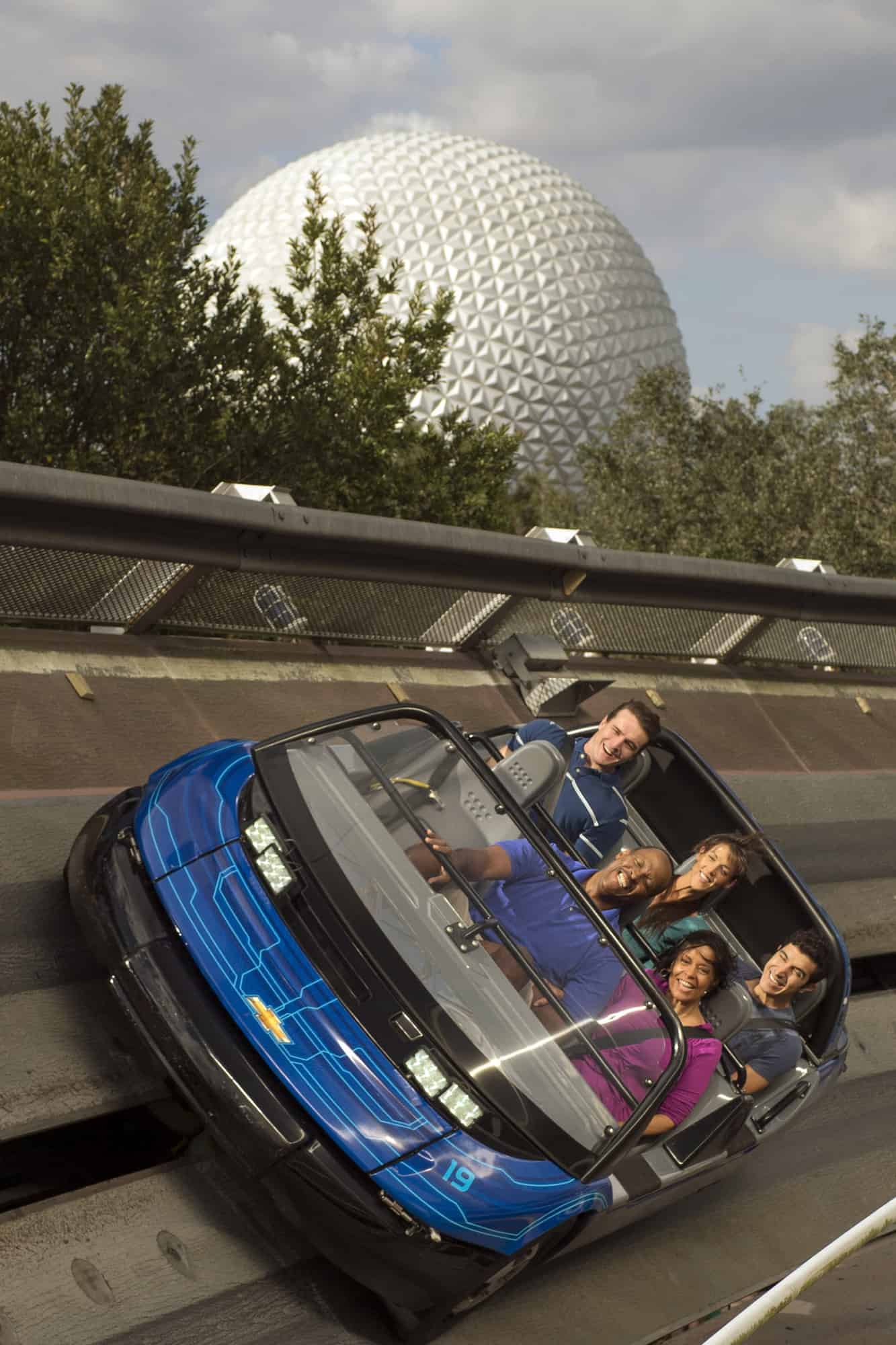 Epcot is a little tricker, because there are two "best FastPasses" that pretty much tie for first place. One is Frozen Ever After and the other is Test Track.
The lines for Test Track build super fast so if you are not going to get to Epcot before opening you should use your Tier 1 FastPass on Test Track. Make your reservation for about an hour after park opening. Then you need to start your day in the standby line for Soarin, then go and ride Frozen before coming back to use your Test Track FastPass.
If you will get there before opening then use your FastPass on Frozen and head to Test Track as soon as the rope drops and you are allowed into the park. You can then ride Soarin' via the standby line before going to Frozen for your FastPass.
From the tier two choices your best bet is to choose Mission: SPACE and Spaceship Earth. The lines build quickly for both of these attractions and you can sometimes struggle to find same day FastPasses for them.
Ideal FastPasses at the Animal Kingdom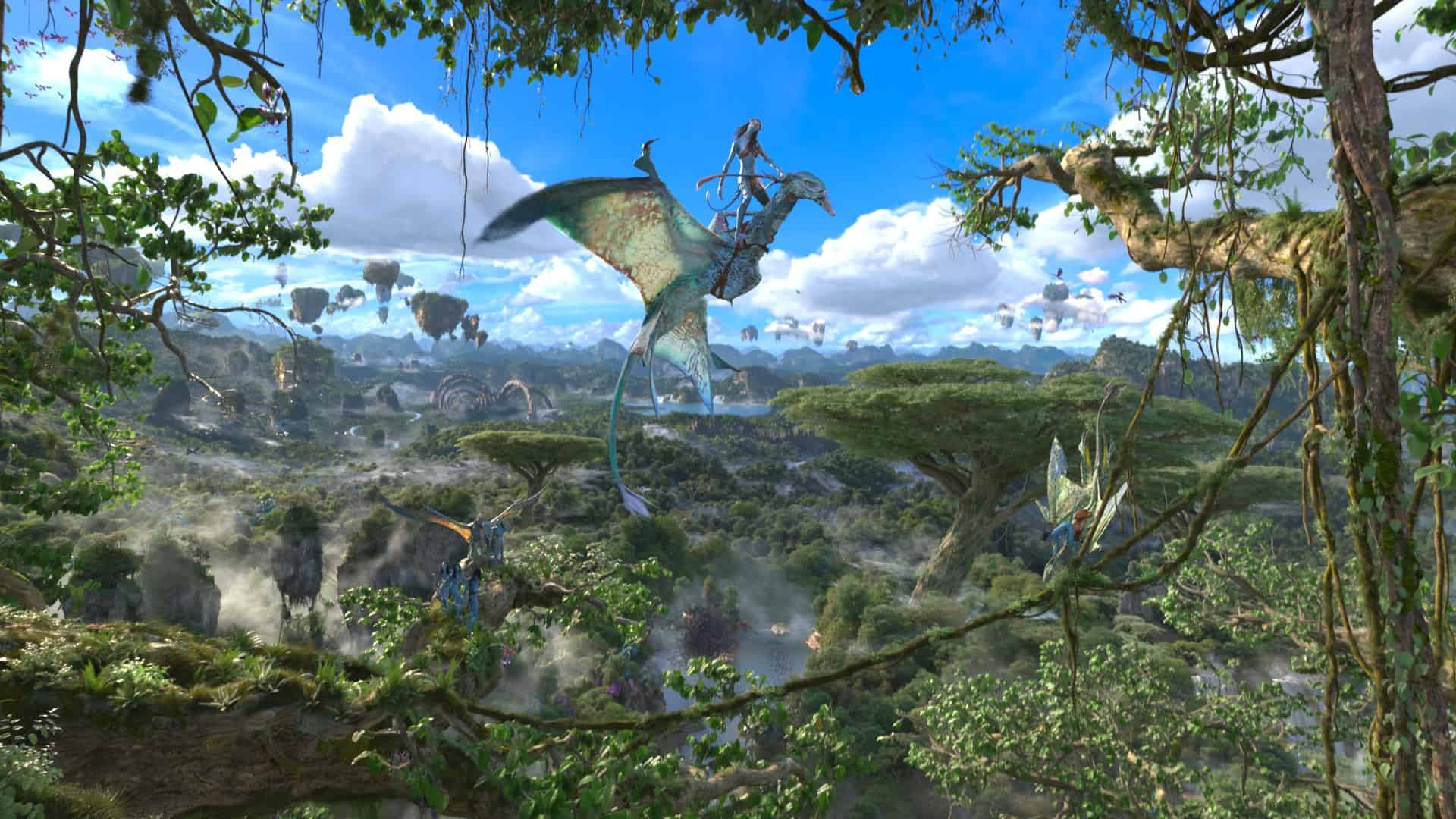 There are only two Tier 1 attractions at the Animal Kingdom and the choice is a no-brainer. You need to TRY to get your FastPass for Flight of Passage.
This is one of the hottest FastPasses available and they really are like gold dust. I hate to say it but if you're booking at 30 days out you need to prepare to be disappointed.
Even if you're booking at 60 days out you will still struggle to get a Flight of Passage FastPass early on in your vacation. The trick is to put your Animal Kingdom day as far back in your schedule as possible. Last year I couldn't secure a FastPass on day 8 but managed to get one on day 9. The key is to be flexible!
When picking from the Tier 2 attractions your best bets are Kilimanjaro Safaris and Expedition Everest. The only caveat to this I would say is if you are travelling with teens or adults and you are all happy to ride Everest separately you could consider using your FastPass for DINOSAUR instead and using the Single Rider line on Everest.
Ideal FastPasses at Disney's Hollywood Studios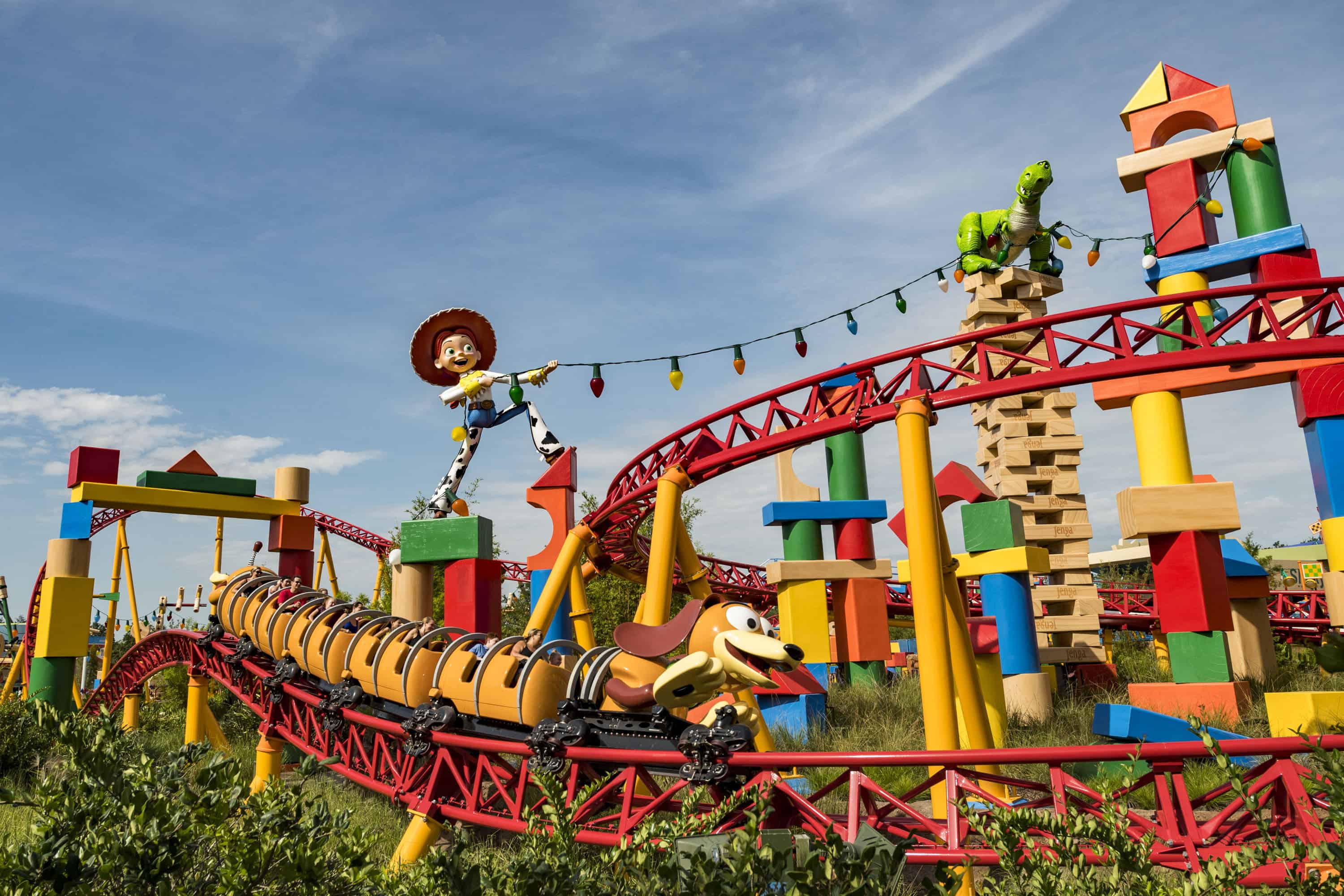 Hollywood Studios has the other "gold dust" FastPass and that is Slinky Dog Dash. For this reason you will want to think about planning your visit for later on in your vacation.
Of course Star Wars: Galaxy's Edge (aka Star Wars Land) is scheduled to open on August 29, 2019. The first ride Millenium Falcon: Smugglers Run will be open from that date, the second, Rise of the Resistance is scheduled for December 5. When those rides first open they will not be on the FastPass schedule. If you want to ride them you are going to have to be prepared to wait in the (very long) standby line.
So your Tier 1 pick should be Slinky Dog, if you don't want to ride it or you can't snag a FastPass then go for Rock n Roller or Toy Story Mania depending on your preferences.
For Tier 2 you should probably go for Star Tours and then Beauty and the Beast.
What times should I book these FastPasses for?
Ok so now you know which are "best" attractions to use your FastPasses on you need to know what time to book them for.
The answer is… that depends…
I know, I know you want a black and white answer but there never is one. Guidelines remember. Guidelines.
Let's try and simplify things by saying there are three different strategies you can use to tour the parks and you'll know which one is most suited to your family.
1. The early bird catches the worm
2. This is a once in a lifetime trip
3. Stop and smell the roses
The Early Bird Catches the Worm strategy
If you and your family love to get up at the crack of dawn (or are willing to do so during your trip) then this strategy might suit you.
Essentially you need to be at the parks before rope drop, or make use of the Extra Magic Hours (if you're a Disney resort guest) so that you get a head start on the rest of the visitors.
Your aim is to ride as may rides as you can while the wait times are low and then make your first FastPass reservation for around 10am which is when things start to get a bit busier.
Take note that in order for this strategy to work you have to actually be at the park before it opens. If you PLAN to do it and then can't actually drag your butt out of bed it's not going to work. So be honest with yourself. Getting up at the crack of dawn is not the only way to have an enjoyable vacation!
The This is a Once in a Lifetime Trip strategy
Whether this is your once in a lifetime trip and you want to experience every attraction physically possible, or you're Disney World regulars and you want to experience every attraction possible this is your strategy.
For this strategy to work you need to play the "refresh" game, which I'll go into in more detail later. But essentially you're going to book your three FastPasses for the first three hours of the day from park opening, and then you're going to go where the FastPasses take you. Crossing back and forth across the park if necessary to minimize waiting times and maximise the number of rides you can hit in one day.
This strategy can be exhausting (and you'd better be wearing comfortable shoes!) but you sure can get a lot of rides in if you try it.
It's also worth taking some "days off" every few days so you don't burn out completely. You are supposed ot be on vacation after all!
The Stop and Smell the Roses strategy
If getting up at the crack of dawn or trying to see everything in one day makes you tired just thinking about it you might just be better suited to the Stop and Smell the Roses strategy.
This one's for people who are looking for a slower pace, and want to take in the Disney "ambience" as well as the rides.
If you know you'll be back sooner rather than later so the thought of missing an attraction or two doesn't fill you with panic you might do well with this more relaxed pace.
Your options are pretty much open here.
You might decided to head to the parks for opening and use your first three FastPasses, but then head back to the pool for the afternoon before heading back out to the park in the evening when it's a little cooler and somewhat quieter and see what other FastPasses you can pick up.
Or you might decide to sleep in, spend a lazy day at the pool or shopping at Disney Springs and then head out to the parks in the early evening.
Think about which strategy suits your family's wishes best and book those three FastPasses accordingly!
Do I need to book my FastPasses in order?
Not in order of visit no. But you do need to book them in order or priority.
Once you have decided which days you want to visit which parks, and which rides you would like to get FastPasses for one each day you need to take out a highlighter pen and highlight Flight of Passage, Slinky Dog Dash and the Seven Dwarfs Mine Train.
Those are the Big Three and they're currently the hottest tickets in town when it comes to FastPasses so those are the ones you need to book first. Even if they're five, six or even nine days into your vacation.
Remember what I said about putting your Hollywood Studios and Animal Kingdom visits towards the end of your trip?
You will have an idea of the time of day you would like those FastPasses for but I'm afraid when it comes to the hottest tickets in town you have to take what you can get. So if the time is 7pm for any of those rides take it. You can always try and modify the booking later, as other people's plans change and they start modifying their FastPasses.
Once you have those three rides booked you can then just go back to day one of your trip and book the other FastPasses in order.
And how do I actually book my FastPasses?
To make your FastPass reservations you need to go online and use your My Disney Experience account. You can do it on your smartphone via the app but it might be easier to do it on a computer via the website.
Find out what day your booking window opens and schedule it on your calendar. It can get a bit fraught trying to grab the reservations you want so arrange to have someone look after your kids or your puppy!
Then before that day log into My Disney Experience and make sure that all of your tickets are linked up to your account. If they're not you won't be able to make any reservations!
The booking window opens on the dot of 7am EASTERN STANDARD TIME. If you don't live on the East Coast of the USA you need to convert that into your own time and be sure not to get caught out by a change to or from Daylight Savings.
You might be thinking that an hour here or there won't make a difference but trust me it does. A couple of years back we had friends over and they just wouldn't leave and while I was only an hour later trying to book our FastPasses I had trouble grabbing any of the big three on the days we actually wanted them!
So at 10 minutes to 7am (whatever hour that is for you) log into the My Disney Experience app or website and select your whole party.
Then when the clock strikes 7 count to 3 and click the next button to open the calendar.
Now choose the date for the top priority FastPass on your list and click next.
Choose the time you want. The page will refresh and you'll see the times that are available in that window.
Click on the time you want and then check that all the details are right on the confirmation page. Have you got the right people? The right day? The right time?
Great. Now repeat the process to book the second priority attraction on your list and on an on until you are done.
If you didn't get a FastPass for the exact time you wanted you can go back into modify them to see if anything better has come up. Even during the first 20 minutes after 7am there are ebbs and flows as people grab FastPasses then throw them back as they try to figure out their own schedules.
You can also go back in daily until your trip to see if something you want comes up later. I've been able to snag Slinky Dog FastPasses this way.
One thing to be aware of is that if you want to switch a FastPass from one attraction to another and you've used up your allocation of three for the day you'll have to give one up in order to look for the other. And if you don't find what you want there is a risk you won't be able to get the original FastPass back either as someone might have snagged it while you were looking. So proceed with caution.
What was that refresh method you mentioned earlier?
I've not forgotten about that honestly.
The Refresh method, which is also known as Tap Grab and Modify strategy is the best way to collect more FastPasses once your first three have been used.
In simple terms you need to:
Tap the Mickey head at the line entrance to use your FastPass
Grab another one using the My Disney Experience app on your cellphone
Modify the FastPasses you hold to the best times available to you.
The name Refresh comes from the fact that you might have to refresh the screen a few times to find the time you like best.
There are two legs (or is it arms) to this strategy.
The first lets you get through your first three FastPasses more quickly (since if they're back to back they should take three hours).
The second allows you to use as many FastPasses as you can during the day (taking us back to the good old paper FastPass days!)
Move up your first three FastPasses
Let's say you booked three FastPasses for 10.20, 11.20 and 12.20.
Once you have tapped your Mickey head on the first FastPass, which technically you can do at 10.15 you need to pull out your smartphone and see if there's a way to move up the time of your second FastPass.
This is simply a task of opening up the app and selecting the second FastPass. Choose modify and then add all of your party who are members of that second FastPass. Now you need to look for a time that is EARLIER than the one you already have. If you find one, grab it!
Make sure you head to that second attraction within your new window (or five minutes before) and once you've tapped the Mickey head at the entrance get back on the app and try to move up the third FastPass in the same way.
Now this won't work every time, and if you're trying to move up one of the Big Three your chances are slim, but it's worth a try if you can do three rides in less than an hour rather than in three right?
How many FastPasses can you get in a day?
Once you've tapped the Mickey on your third FastPass it's game on. While you're standing in line log into My Disney Experience and see what FastPasses are available with the closest time to what it is now.
This is where the refresh part comes in, you might need to refresh your screen a few times to see if anything better comes up.
How you refresh depends on your phone but usually you need to just swipe down from the top of the screen. Failing that you can actually click on the time buttons to get the screen to refresh.
When you see a FastPass you want grab it, then once you've tapped on Mickey and got in line just repeat the process.
Again your odds of getting one of the Big Three are slim but it can happen. I know because on our most recent trip my kids decided that the thought of the Seven Dwarfs Mine Train was so terrifying they couldn't bear to go anywhere near it. So I had to trade in our sought after "golden ticket" for a FastPass for Winnie the Pooh! I'd love to have seen the smile on the face of the lucky person who snagged those last minute FastPasses!
Image Credit: Walt Disney World