These scrap yarn projects crochet together quickly making them fantastic handmade gifts for your loved ones! Everything from purses to hats and even a crown! Check them out!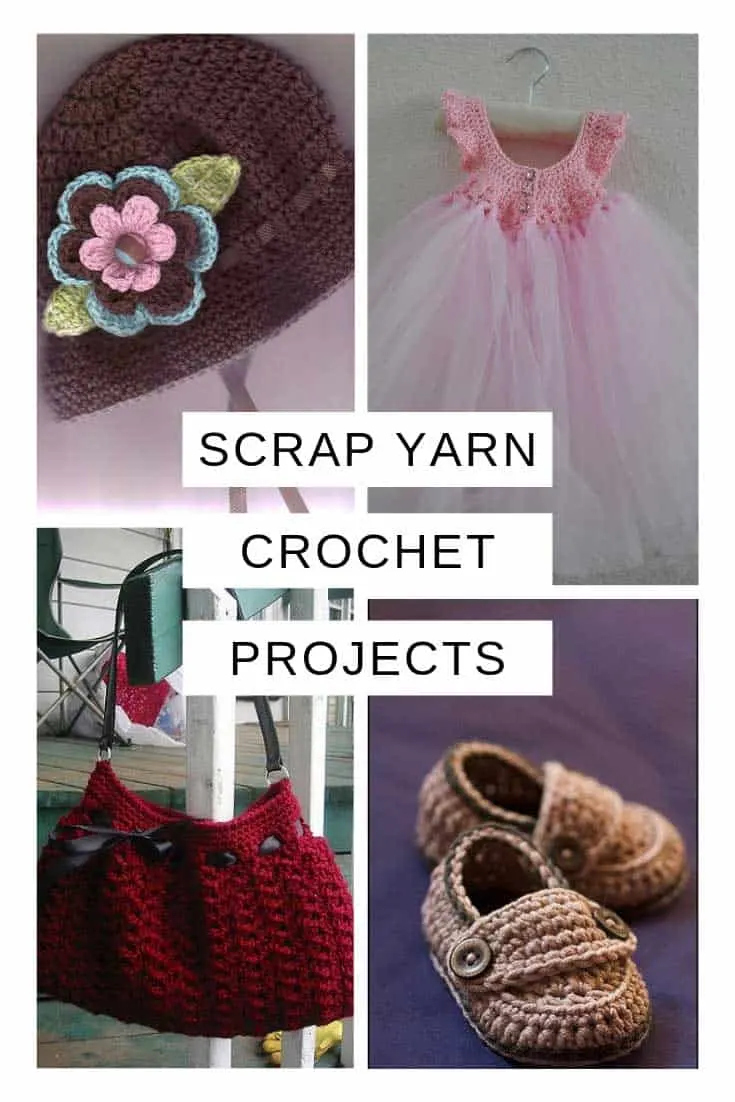 Scrap Yarn Projects
If you've got a collection of scrap yarn leftover from other crochet projects and you're wondering what on earth you can make with it this is the collection for you!
I've been hanging out over at Ravelry checking out the amazing projects that people have made with less than a skein of yarn.
I found everything from princess dresses and teeny baby loafers to cute toys, sweet hats and stylish purses!
Seriously there's something here for everyone on your gift making list whatever the occasion!
Crochet princess dress
Crochet star washers
Nordstrom crochet bag
Marie-Antoinette crown
Little button loafers
Crochet cockatoo
Floral cloche
Tiny baby shoes
Half lotus bunting
Garden booties
Ladybugs
Escargot chocolate purse
Scrap project crochet purse
Fall leaves
Dumpling kitty
Fun crochet pouch
Minipotamus
Hanging basket
Reusable crochet makeup pads
More Crochet Ideas Here