You'll love making these amigurumi ballerina dolls, they're so easy when you know how! Whichever crochet pattern you choose she'll be a hit with your little ballet dancer!
This post may contain affiliate links, which means I may receive a commission if you click on a link and purchase something. As an Etsy and Amazon Associate I earn commissions from qualifying purchases.
Amigurumi Ballerina Dolls
Y'all are loving our crochet doll pattern collections so we have another one for you today… this time we're rounding up the cutest amigurumi ballerina dolls!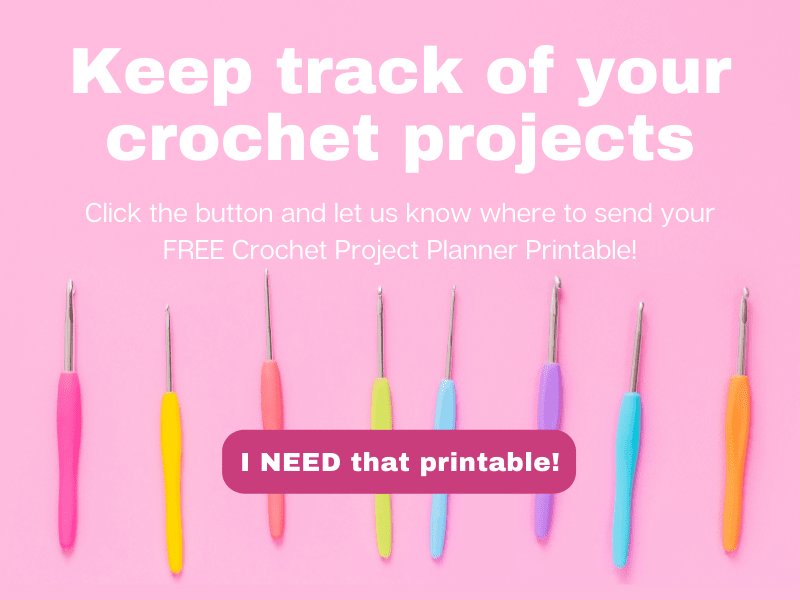 If your little girl dreams of being a ballet dancer she'll love one of these crochet playmates to dance with!
1 | Tammy the Little Ballerina Amigurumi Doll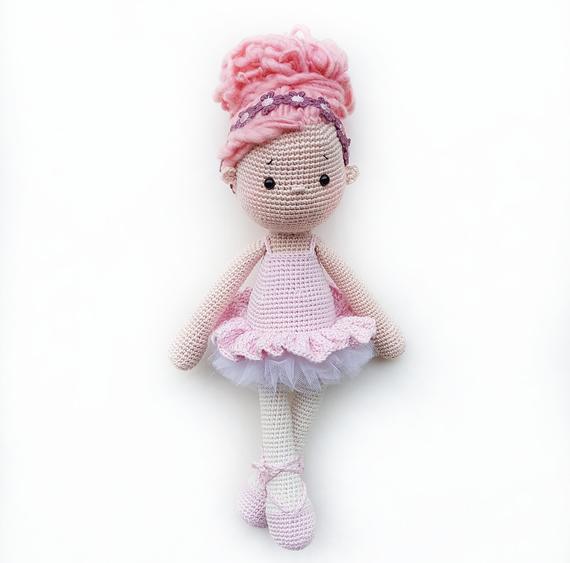 Sweet Tammy the little ballerina
stands at about 38cm tall and has the cutest ballerina shoes! She practices hard every day and can even do the splits!
2 | Grace the Ballerina Amigurumi Pattern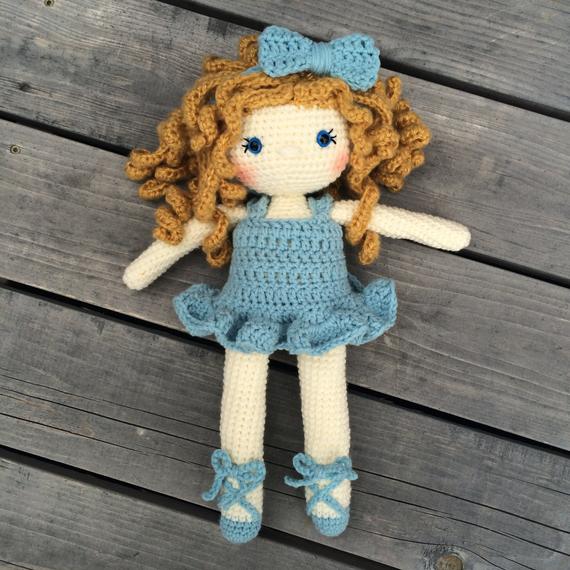 If you consider yourself an advanced beginner and are ready to give an amigurumi doll a try then you should
check out this pattern
. There are lots of tips and tricks as well as photos for each step of the process. Grace herself is a lovely ballerina doll who stands at around 15 inches tall and has the most fabulous hair!
3 | Amigurumi Ballerina with Flowers and Ballet Pumps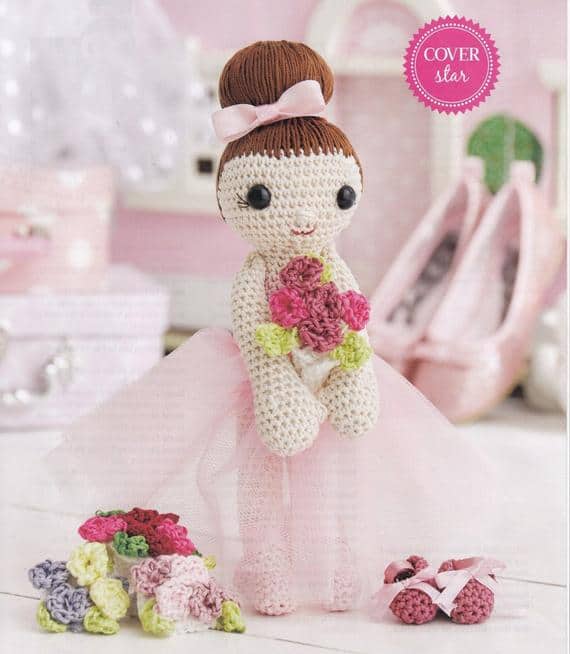 If you struggle with tension (please tell me it's not just me!) then
this is the ballerina for you
because tension is not critical. And isn't she just the most elegant ballerina? Her performance was so beautiful the crowd through bouquets of flowers at her feet!
4 | Tracey the Ballerina Amigurumi Doll Pattern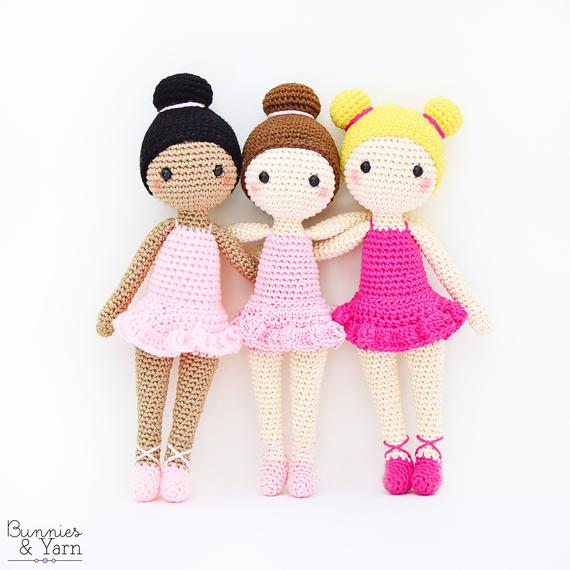 If you like crochet patterns that show you more than one option for the finished doll you're sure to like
this one
. There are step-by-step instructions and lots of photos to help you make your ballet dancer doll.
5 | Amigurumi Chika Chan Ballerina Doll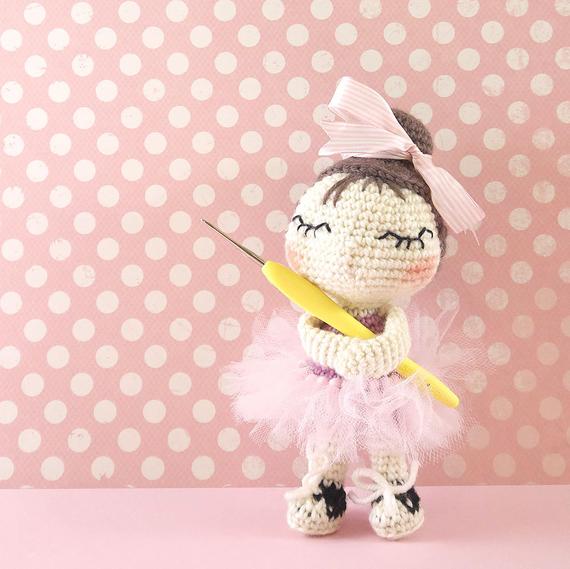 If you're looking for a doll with a little character
try cheeky little Chika-chan
, her favourite shoes are her sneakers and she even wears them to ballet practice!
6 | Amigurumi Ballet Mouse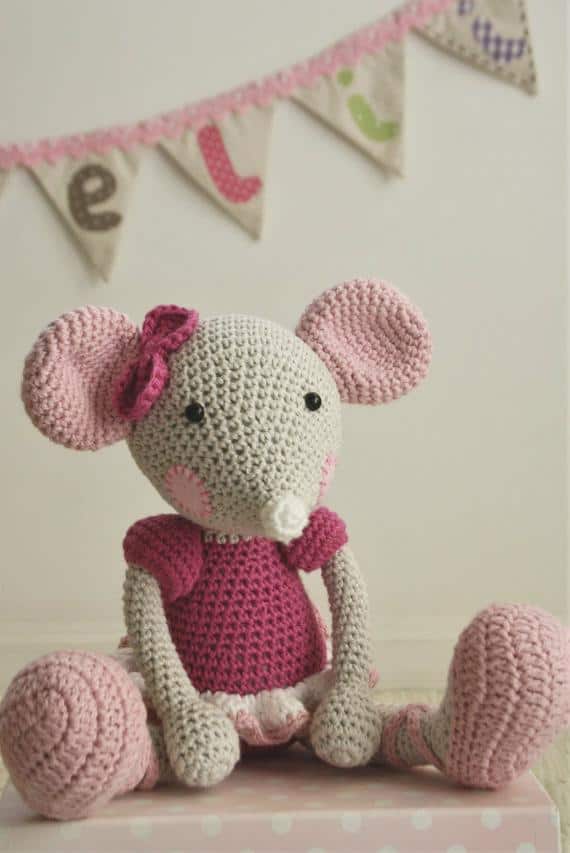 And no one says that your ballerina has to be a girl… your little girl might prefer
this adorable little ballet dancing mouse
! She has a cute little ruffled skirt and puff sleeves and she's sure to become a fast friend.
7 | Amigurumi Ballet Dancing Bunny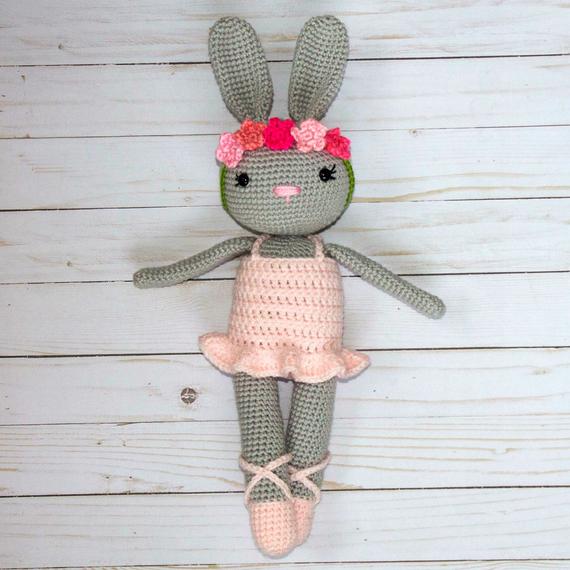 Or how about a
ballet dancing rabbit
? She stands at about 18 inches tall from the tip of her toes to the tip of her ears and has the sweetest little flower crown!
8 | Rowena & Riley the Ballerina Rabbits Crochet Amigurumi Pattern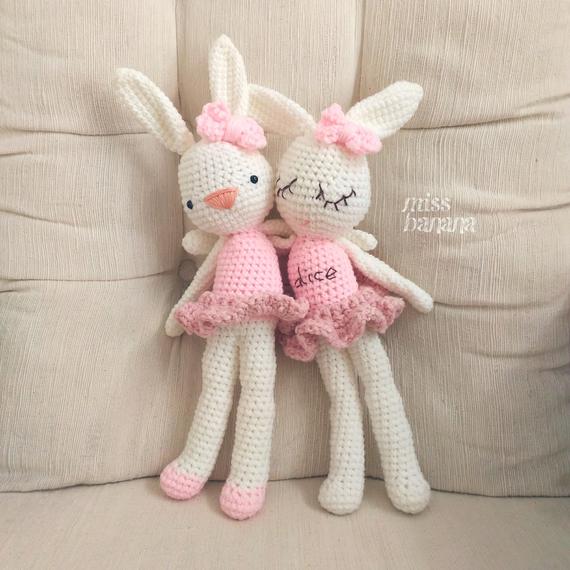 If your daughter goes ballet dancing with her best friend you could hook up
this pair of cute ballet dancing bunnies
as a gift for each of them! The pattern is super simple and there are lots of pictures as well as a detailed tutorial so it's beginner-friendly too!
More Crochet Toy Ideas Here