These amigurumi mouse doll patterns are so sweet! You'll be spoilt for choice and there's something here for everyone to love!
This post may contain affiliate links, which means I may receive a commission if you click on a link and purchase something. As an Etsy and Zazzle Affiliate I earn commissions from qualifying purchases.
Amigurumi Mouse Doll Patterns
The collection of crochet cat dolls that I shared last week inspired me to look for some more crochet animals wearing clothes… and so today we have some adorable amigurumi mouse doll patterns to add to your project list!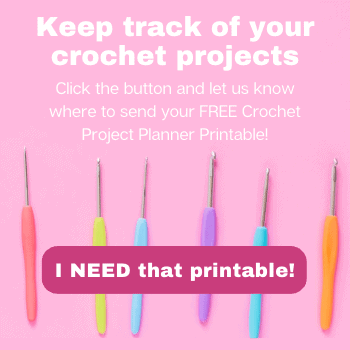 1 | Amigurumi Fairy Princess Mouse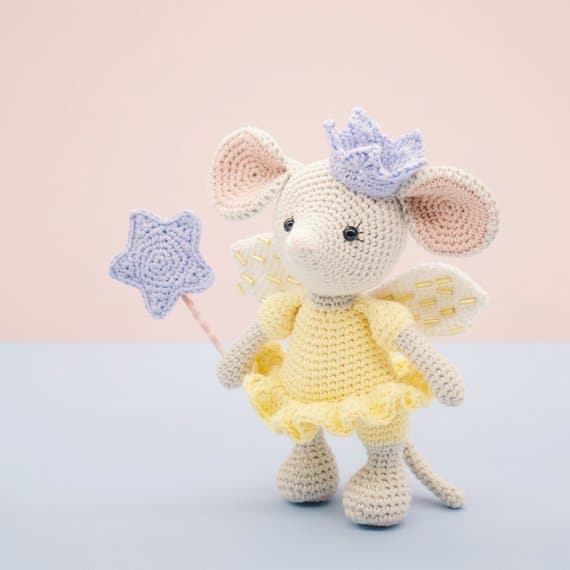 My daughter loves anything fairy princess so when I saw
this sweet little mouse
I knew she would have to be added to my project list! She's just under 7 inches tall from the tips of her toes to the top of her tiara crown and she loves twirling around!
2 | Sweet Amigurumi Mouse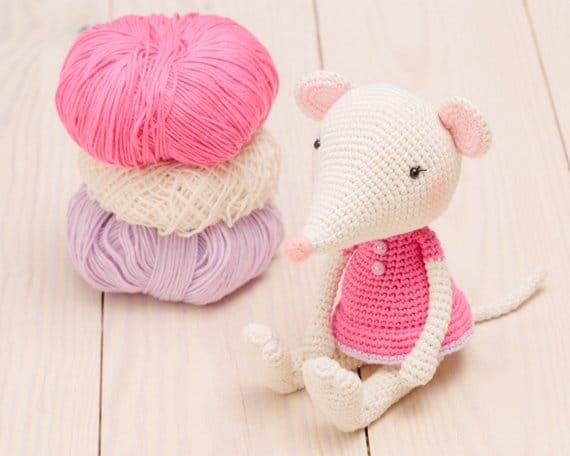 This sweet amigurumi mouse
is just over 5 inches tall (though you can size her up by using different yarn. She's just waiting for a new playmate!
3 | Rumini the Mouse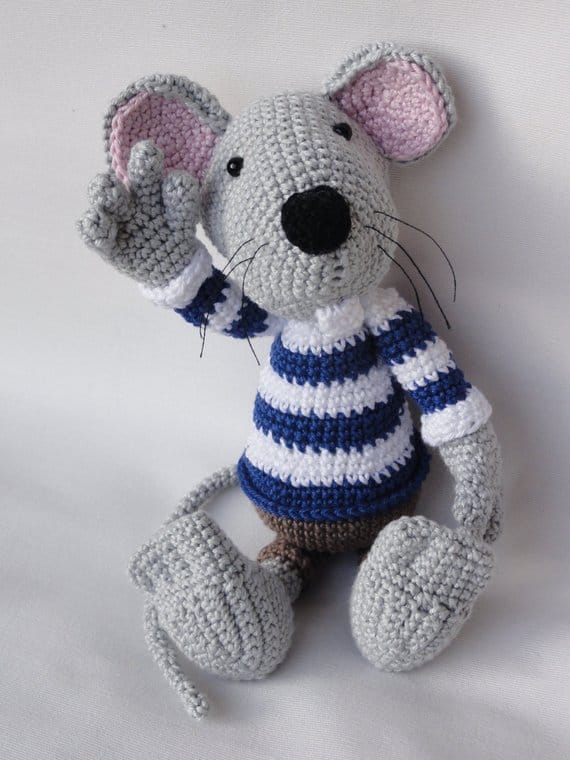 Rumini is a character from a popular children's book series by Berg Judit. He goes on so many adventures and
this little guy
wants to do the same too!
4 | Long Legged Mouse Crochet Pattern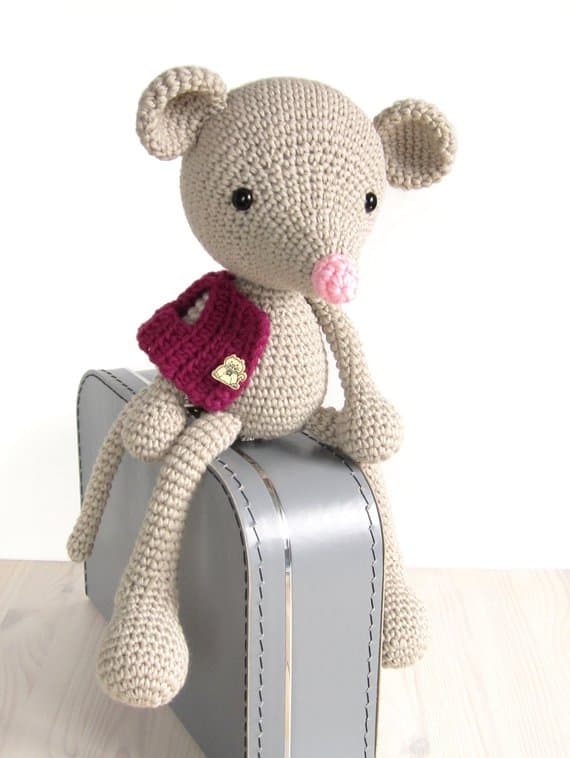 Speaking of mice who like adventures
this little guy
looks like he's already got his luggage packed! At 15 inches tall he's the perfect size for a crochet doll and the pattern includes instructions on how to make that cute waistcoat vest too!
5 | Saltee the Sailor Mouse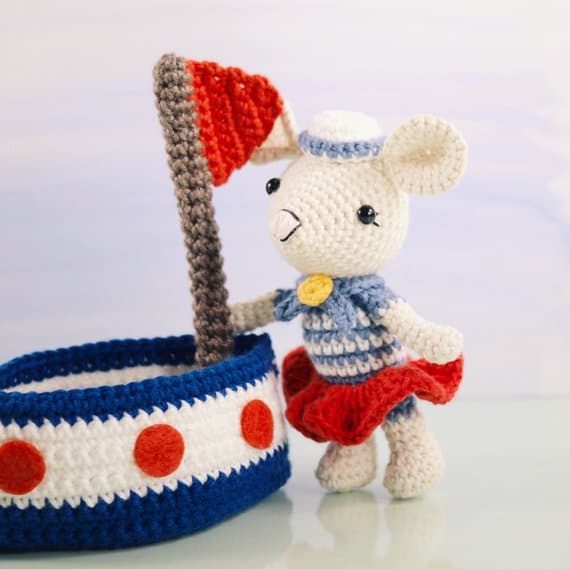 Wow who knew that mice were such adventurers!
This is Saltee
and as you can see she's a sailor complete with her own boat! This little mouse is too cute not to make it onto my project list! I might even keep her for myself and let her live on my bookcase!
6 | Amigurumi Mouse Doll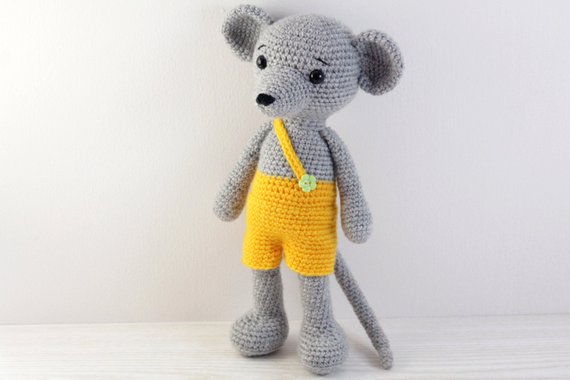 This 12 inch mouse doll
will make a fabulous gift, I love his bright yellow shorts!
7 | Olivia the Amigurumi Mouse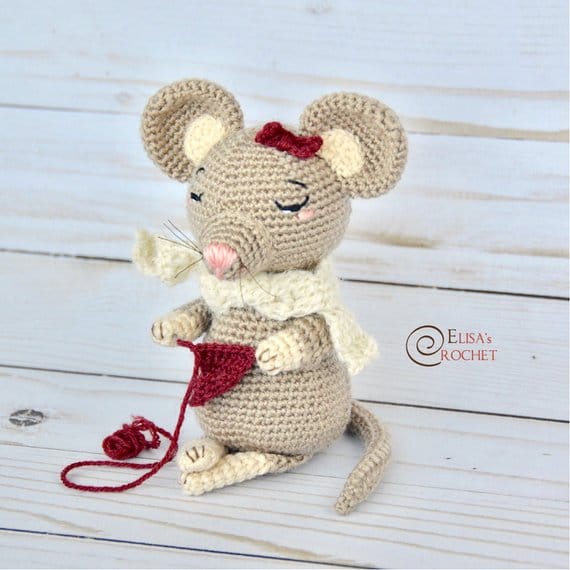 Oh and
here's is sweet Olivia
a mouse after our own hearts because as you can see she loves to crochet too!
8 | Crochet Mouse in a Dress Pattern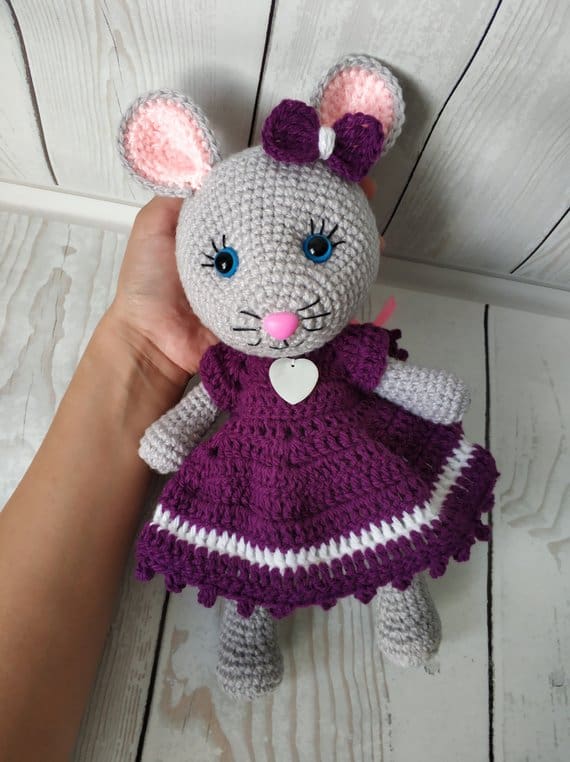 This mouse
looks like she's wearing her Sunday Best, I wonder if she's off to church or the Easter Parade?
More Crochet Ideas Here