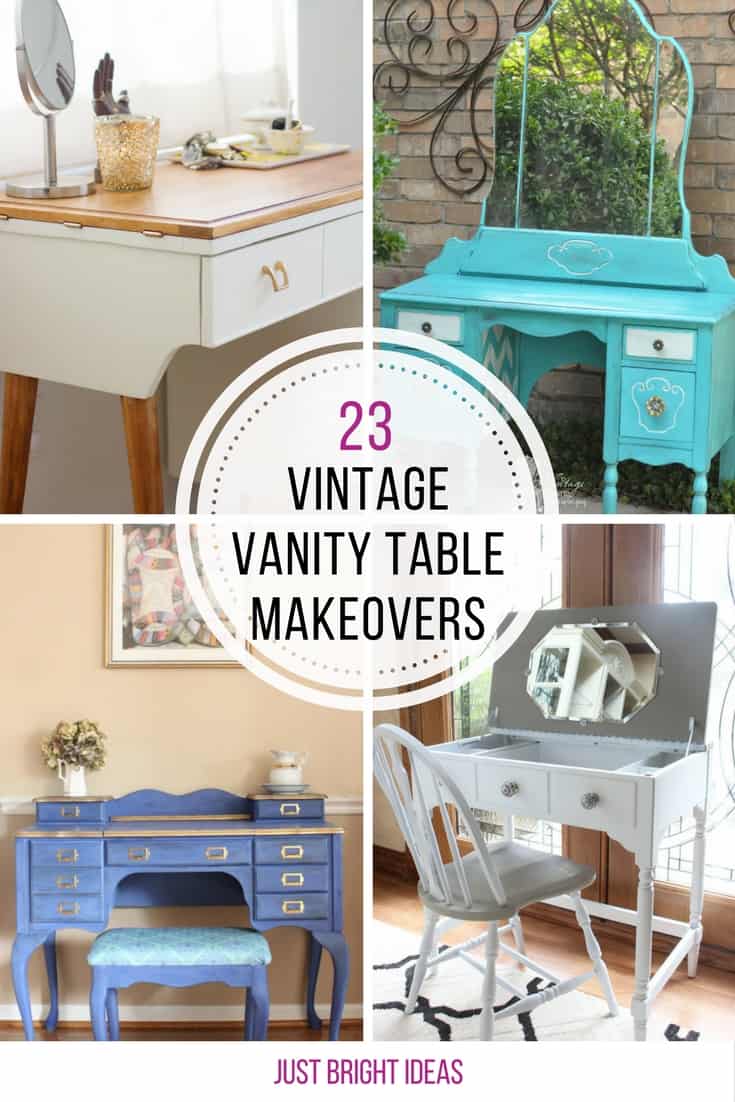 Pin these ideas! Hit the button to save these ideas for later. Don't forget to follow us on Pinterest for more great stuff!
&
---
If you dream of having somewhere fabulous to sit and make yourself look beautiful you need to see these gorgeous dressing table makeovers. Most started out as vintage vanity tables that had seen better days, and with a bit of TLC have been turning into a stunning place where you can sit and apply your makeup!
Vintage Vanity Table Makeovers

23. Repurpose an old sewing table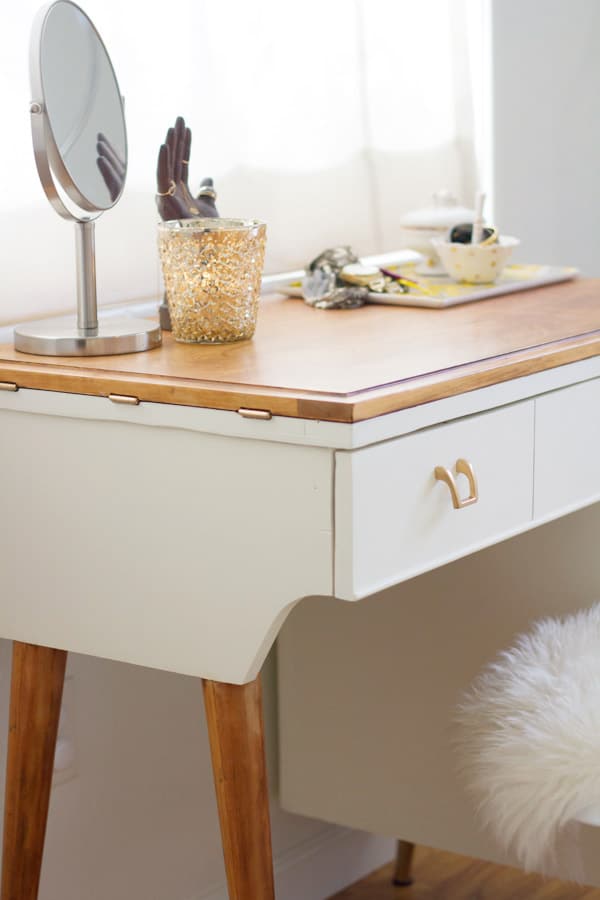 Found it here >> Girl in the Garage
You don't actually need to find a vintage vanity table, because sewing tables can be repurposed and with a bit of TLC and a lick of paint can be transformed into something beautiful and the perfect place to store and apply your makeup.
22. Use stripes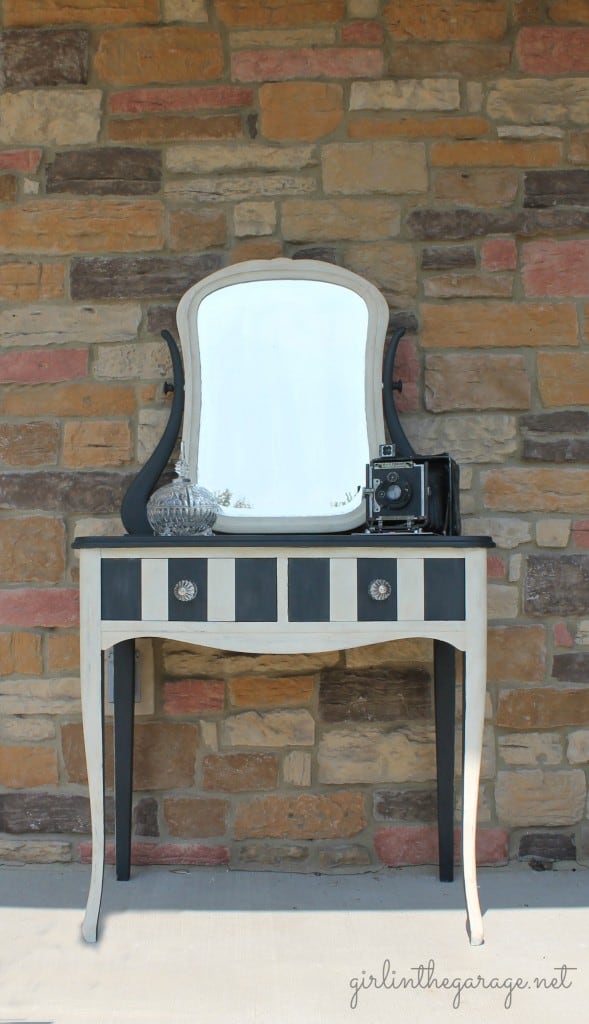 Found it here >> Girl in the Garage
We really weren't sure it would work out but boy does this striped vanity table look amazing!
21. Mix and match your handles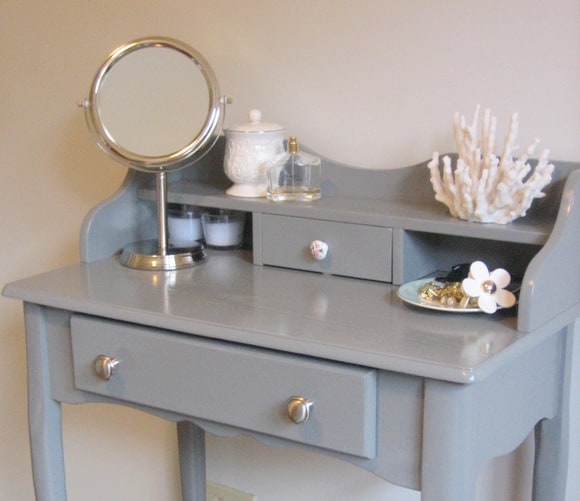 Found it here >> The DIY Playbook
We love the colour of this vintage dressing table but using two different handles for the drawers really adds personality.
20. DIY silver leaf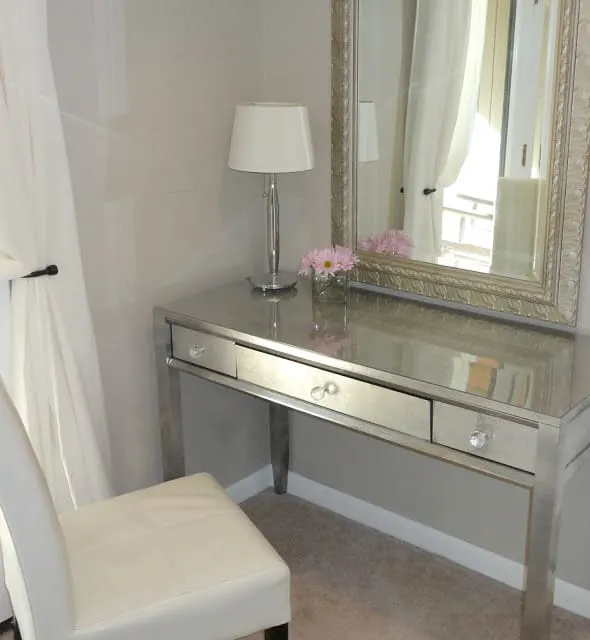 Found it here >> Live Love DIY
For a glamorous makeover to your vintage vanity tables silver spray paint to emulate the look of expensive silver leaf. The end result is stunning.
You can get the spray paint here
19. Decoupage it
18. Repurpose an old lidded desk as a vanity table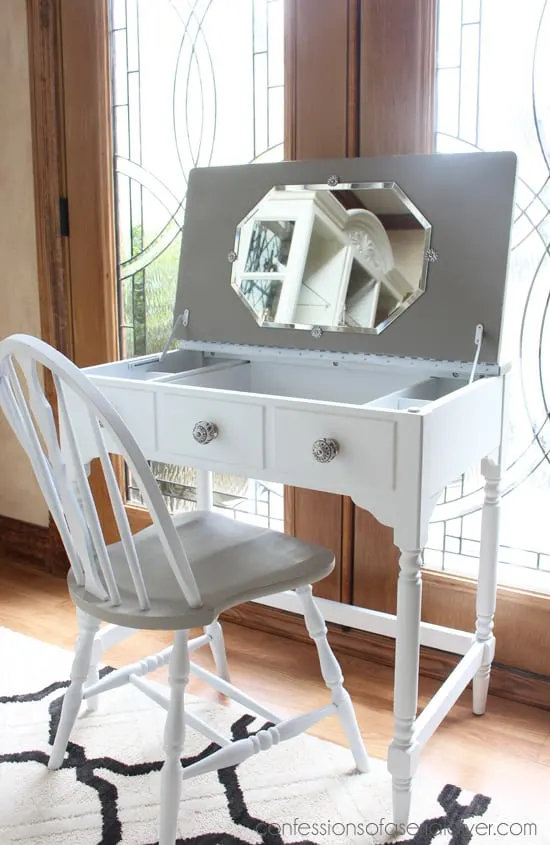 Found it here >> Confessions of a Serial DIYer
If you want to hide all your makeup and beauty accessories away from sight then try repurposing an old lid-top desk into a vanity table. Adding a vintage mirror to the underside of the lid is the key to making this work.
17. Don't be afraid of bright colours