These amigurumi owl crochet patterns are totally adorable! Never tried amigurumi before? You can learn how with the easy to follow video tutorial!
Amigurumi Owl Crochet Patterns
This post may contain affiliate links, which means I may receive a commission if you click on a link and purchase something. As an Etsy and Amazon Associate I earn commissions from qualifying purchases.
We're on a bit of a Gruffalo binge in our house at the moment… "the owl saw the mouse and the mouse looked good…" So when I saw these FABULOUS amigurumi owl crochet patterns I just knew I had to collect them up and share them with you!
And don't worry if you've never tried amigurumi before because we have an easy to follow tutorial for you to watch!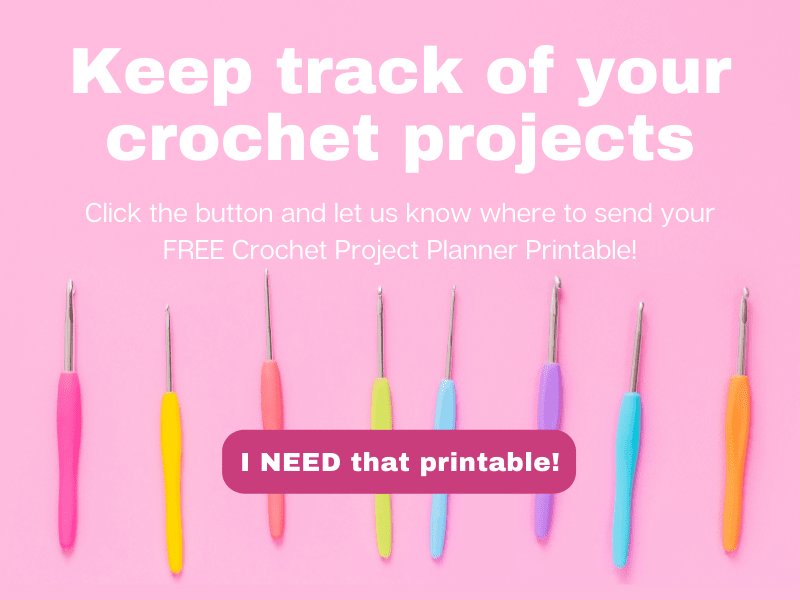 1 | Tiny Owl Amigurumi Video Tutorial
If you have never tried amigurumi before click play and watch the video above. Erica will walk you through all of the basics including increases, decreases, beginning with a magic ring, and the different ways to add faces. These owls are super cute but also super small so they won't take forever to finish!
2 | Bill the Owl Baby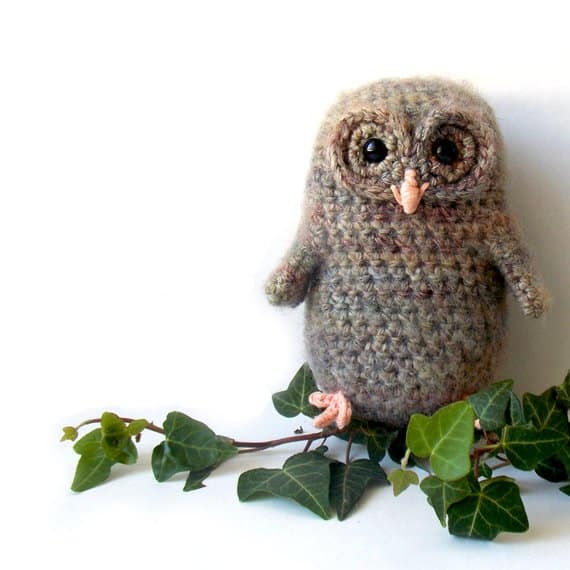 Have you read the Owl Babies? It's a wonderful children's book by Patrick Benson and the inspiration behind adorable
Bill the Owl Baby
!
The owlet measures around 5.5 inches tall and paired with a copy of the book would make a fabulous baby shower gift, or even a first birthday present!
2 | Amigurumi Crochet Owl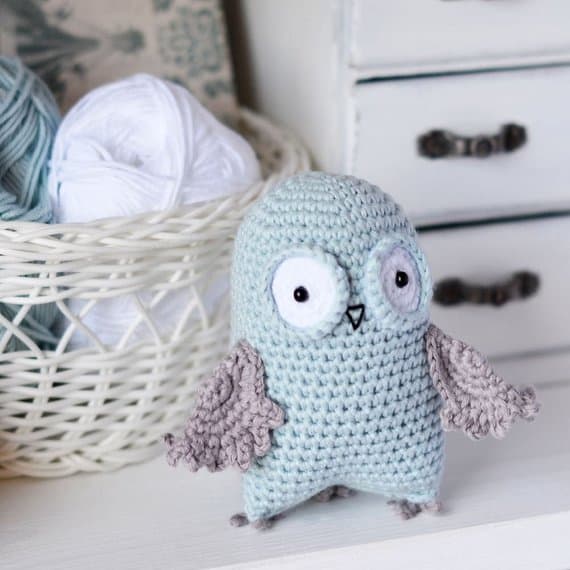 This sweet little owl
stands at just under four inches tall and would be a super sweet crochet baby toy. Or he'd be just as much at home standing on your bookshelf! I love the details on his wings!
3 | Vintage Crochet Snowy Owl Pattern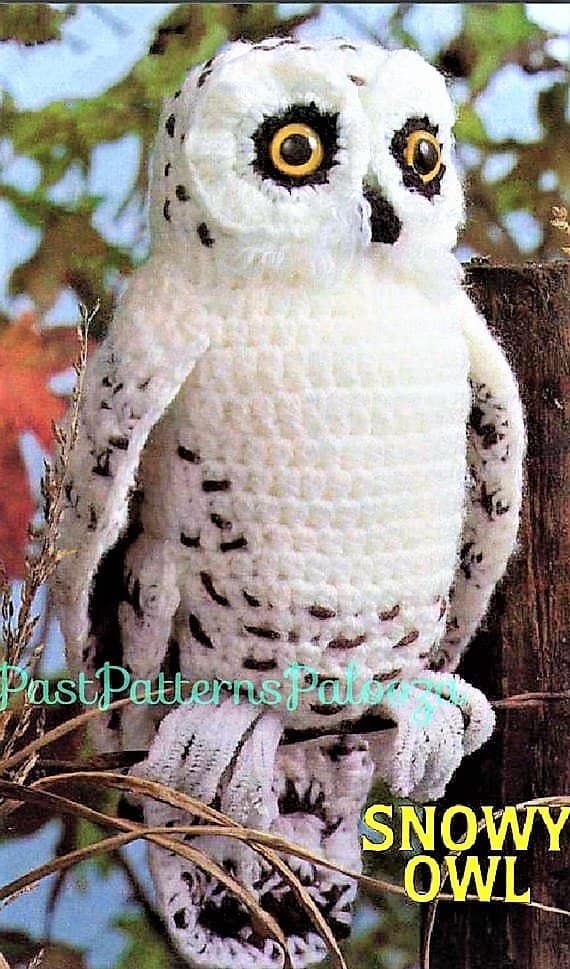 Wow, if you are looking for an owl to use as part of your home decor you cannot go wrong with
this very wise looking vintage snowy owl
! He stands 13 inches tall from the top of his head to the tip of his tail and would definitely be at home in someone's study!
4 | Amigurumi Crochet owl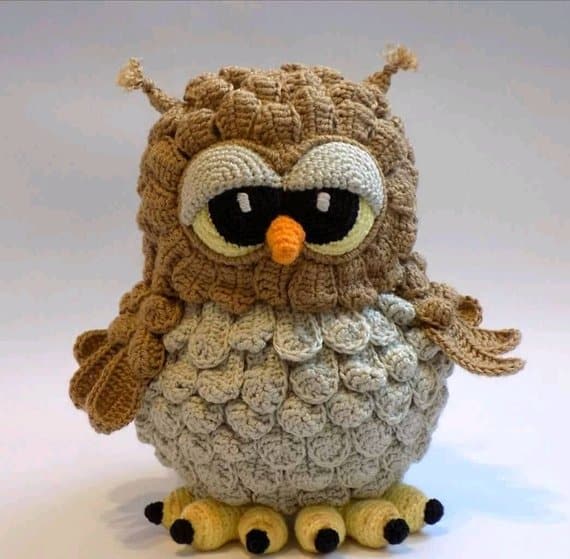 I really can't decide if
this little owl
looks sleepy or grumpy! He does have a lot of detail in his feathers making this a project for an advanced beginner at the very least.
5 | Olivia the Little Owl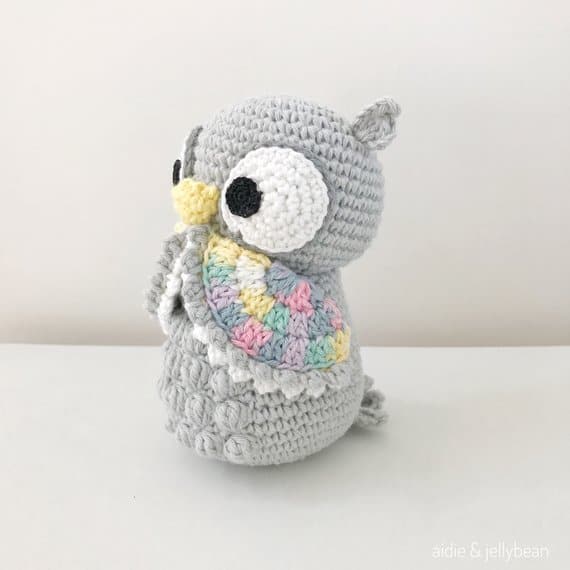 Oh my
this little owl
is as sweet as pie! Would you just look at those sweet wings? Worked up in pastels she's the perfect baby gift, but I wonder how she would look with bright rainbow coloured wings as a gift for an older child?
6 | Amigurumi Owl Teething Ring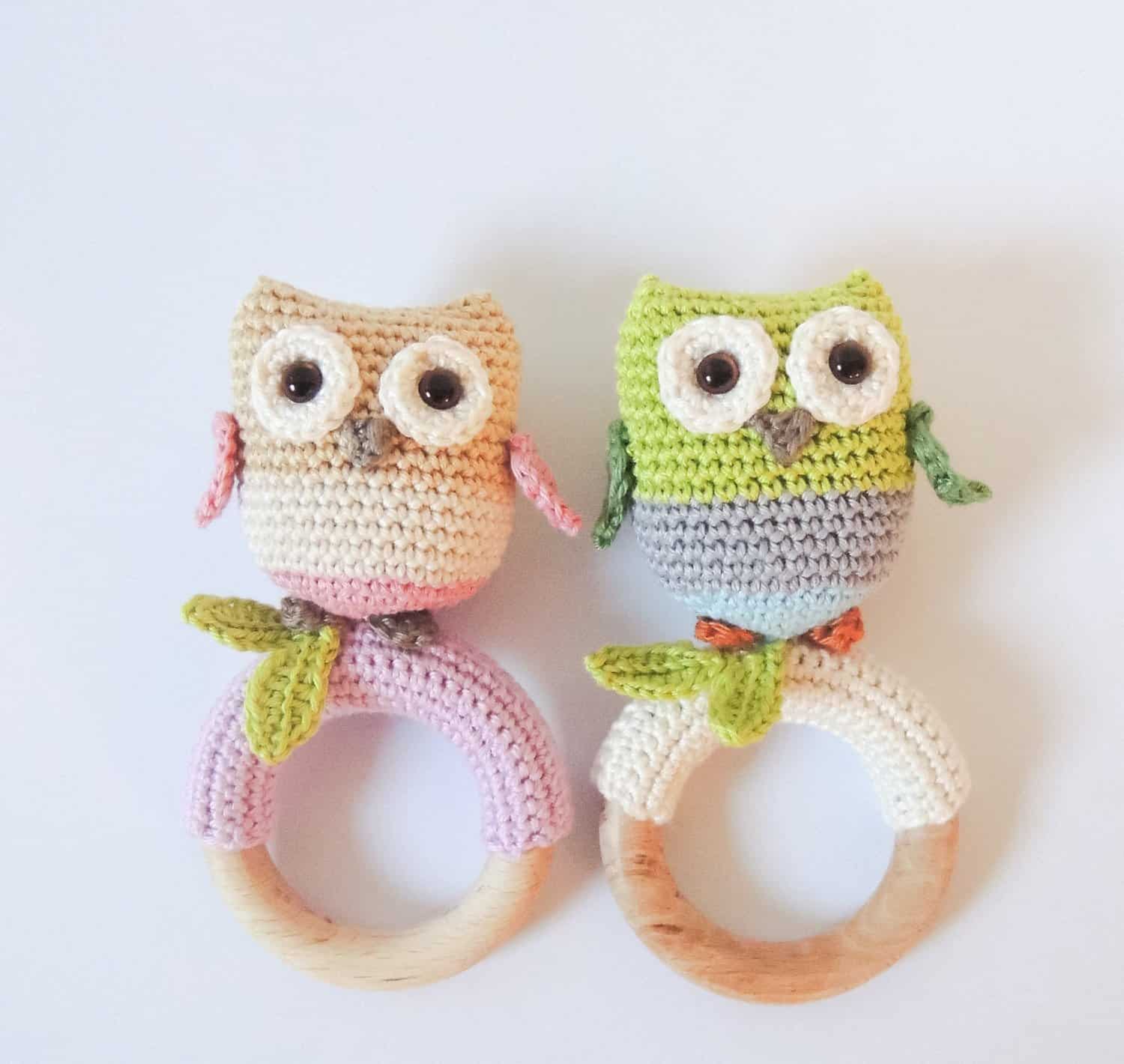 If you've got a little one in your life in need of a
teething ring
right now you should definitely give this sweet owl pattern a try!
7 | Crochet Owl Amigurumi Doll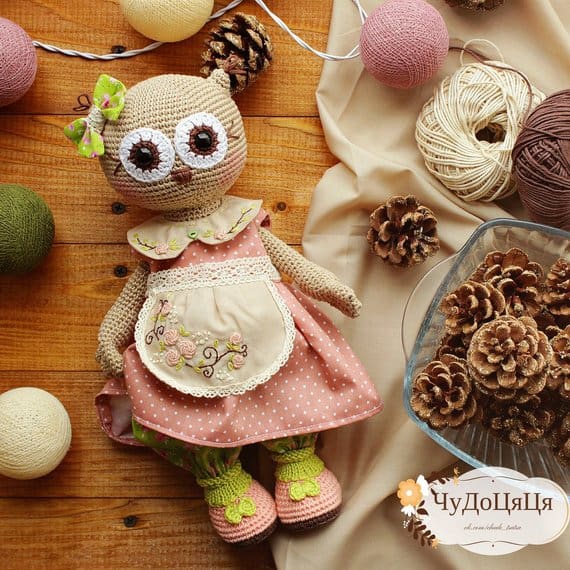 Or if you're looking for an owl project to make for an older girl how about
this adorable owl doll
? The pattern shows you how to work up the doll herself as well as two different dress patterns, one you can sew and one you can crochet.
8 | Ottis the Owl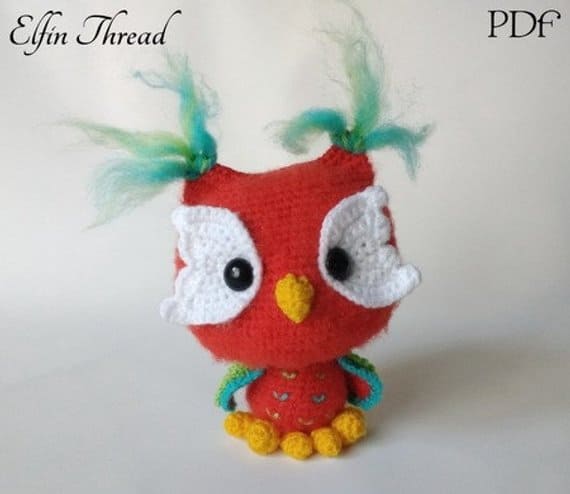 I am totally in LOVE with
this little "frazzled around the edges" owl
! He looks just like I feel after I've had a hectic day! He's the perfect project for using up your
scrap yarn
!
9 | Sweet Owl Amigurumi Pattern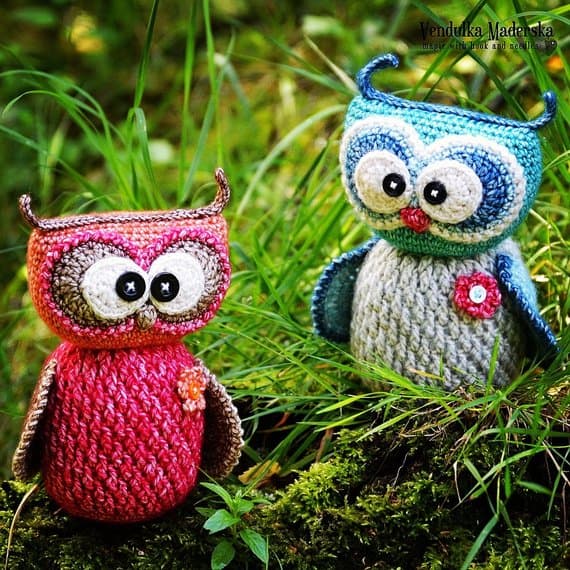 I love seeing patterns worked up in different colours, and now I've seen two of
these fabulous owls
I would say they definitely need to be worked up as a pair! Every owl needs a friend right?
10 | Owl Basket of Owlets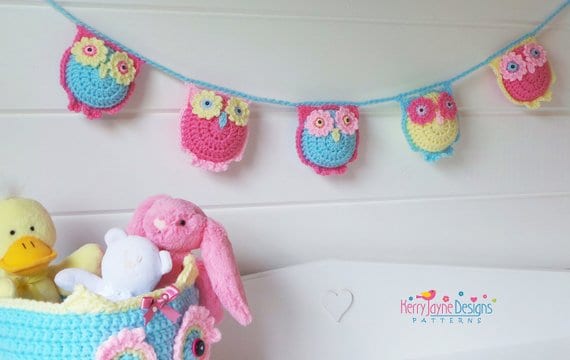 Oh my goodness this is so STINKING cute! An
owl basket full of tiny owlets
! If you're expecting and planning on an owl themed decor for the nursery you should make this storage basket! The little owls can be sweet little toys, or you can string them up and turn them into crochet bunting! So sweet!
More Amigurumi Ideas Here