DISCLOSURE: Some of the links below are affiliate links. This means that, at zero cost to you, I will earn an affiliate commission if you click through the link and finalize a purchase. All opinions are my own, and I only recommend products that will add value for my readers.
This is the baby dragon crochet pattern that puts all others in the shade! He's life sized and your kids will go crazy over him!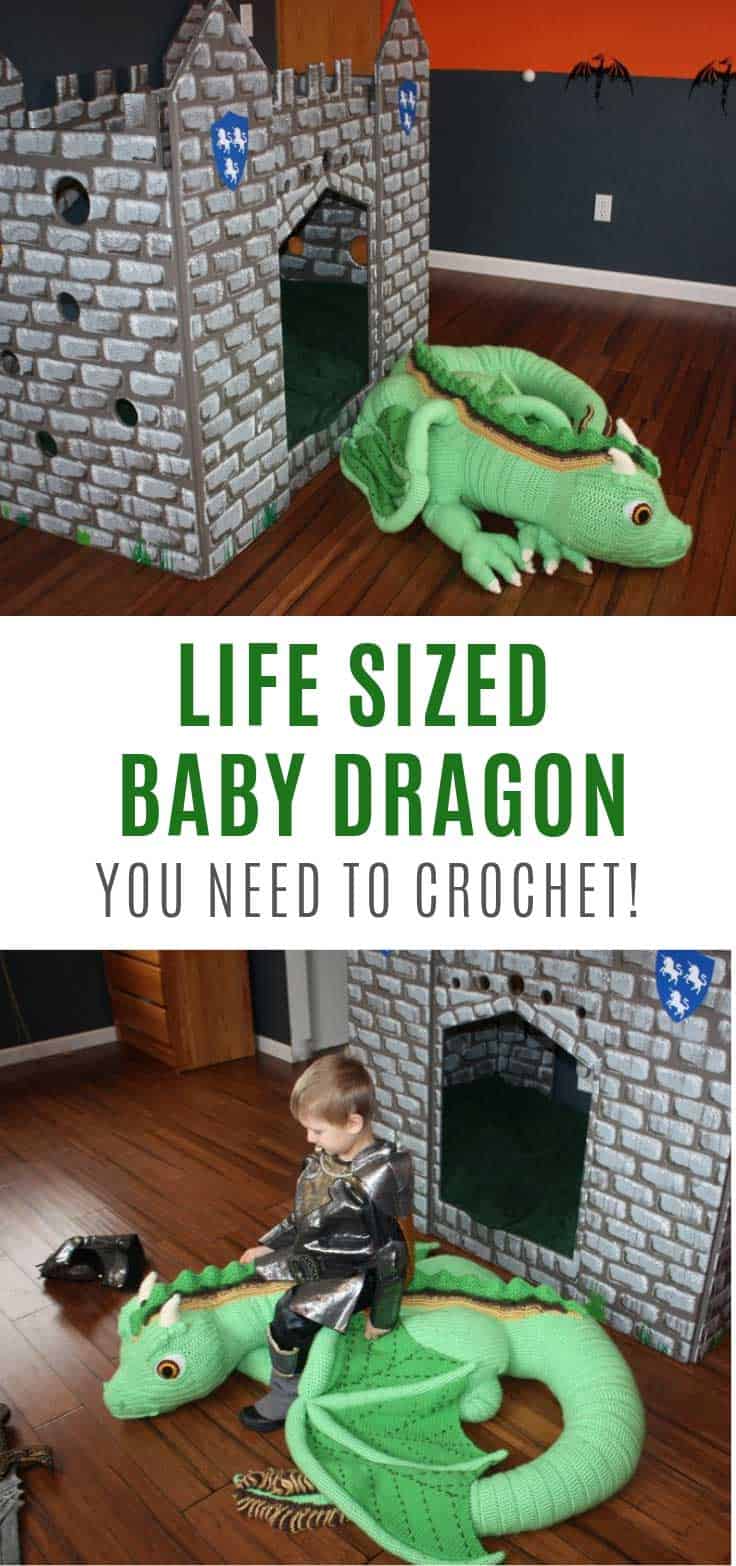 Baby Dragon Crochet Pattern
Ever since I rounded up those amigurumi dragon patterns you've been asking for more so when I came across Kiefer the Forest Dragon I just knew I had to tell you about him right away!
This sure is the project of projects… so much so that he deserves a post all on his own!
Meet Kiefer, the life-sized baby dragon you can crochet!
He is most certainly a labor of love, using 22 skeins of green yarn and 4 skeins of the secondary colors.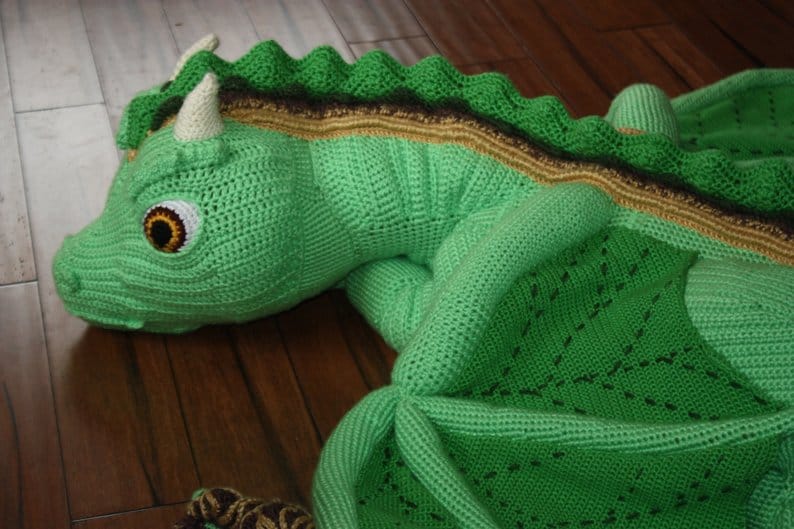 There is so much detail in this pattern to make this baby dragon look realistic. Just look at those muscle bulges, and the eyeballs!
Great care has been taken in designing this pattern so that you don't have too many tails to tuck in or pieces to sew together.
This life-sized dragon is just perfect for your little knights to battle with. He is 8ft 6inches long from the tip of his nose to the tip of his tail.
The main part of his body, from the tip of his nose to the curve of his tail is 4ft 2 inches long.
He has a wingspan of 5ft 8 inches, and he's 1ft 3 inches high.
Make sure you have room for this sweet dragon in your home before you decide to make one!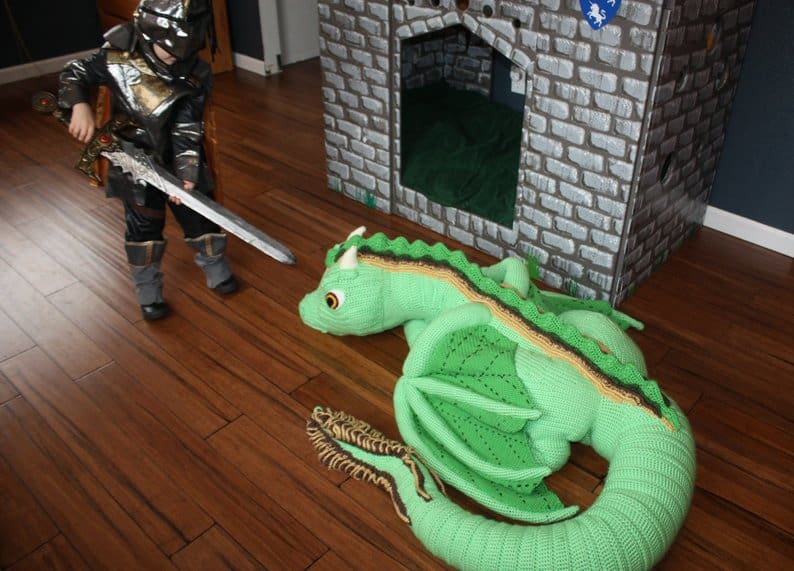 The pattern is extremely detailed. It's 54 pages long and has lots of detailed instructions as well as photos to help you create this AMAZING dragon!
Kiefer the Forest Dragon Crochet Pattern by Overton Fancies
Need more inspiration? Check out our huge collection of free amigurumi crochet patterns!