Unique Best Friend Gift Ideas for Christmas
This post may contain affiliate links, which means I may receive a commission if you click on a link and purchase something. As an Etsy and Amazon Associate I earn commissions from qualifying purchases.
You've been friends forever, you've experienced a lot together and you know her better than anyone else.
Giving gifts to someone you care about that much can be stressful and time-consuming because it can be difficult to find the perfect gift. That's why I am here!
Help your bestie celebrate Christmas, her birthday or your friendship anniversary with a special present that's personalized and thoughtful.
These fun best friend gift ideas are sure to make your BFF smile every time she looks at them!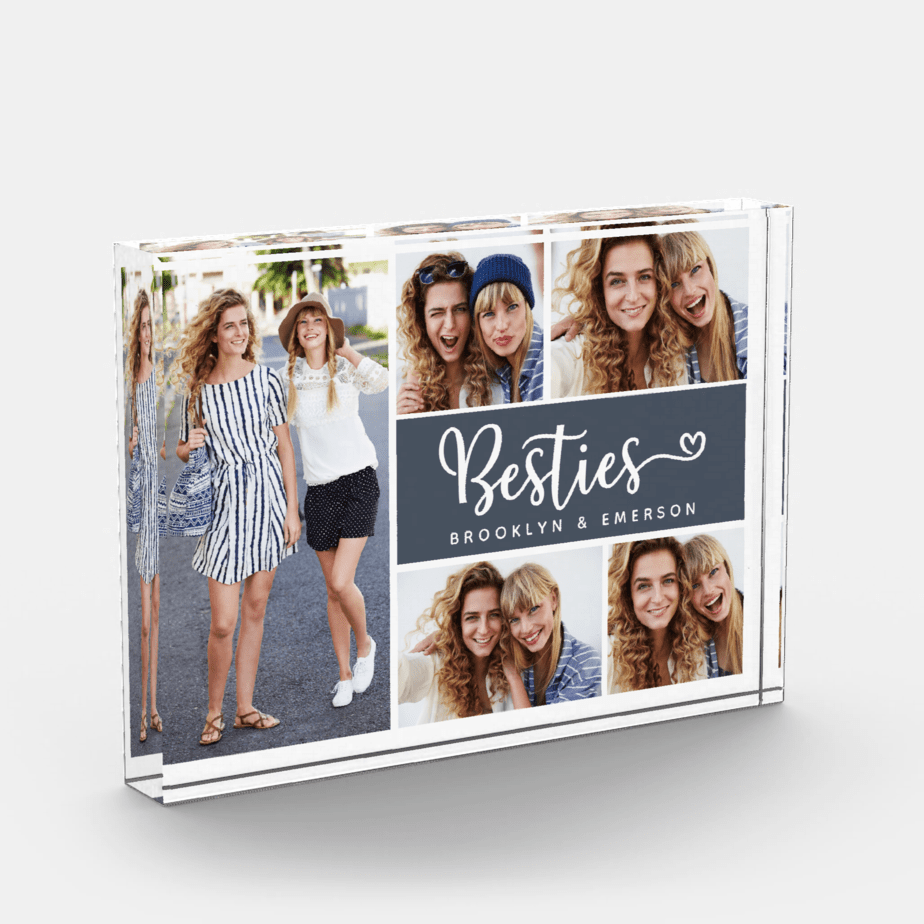 These personalized photo gifts make it super easy to get your favorite bestie photos off your phone and onto a gift where they can be looked at and appreciated!
You could choose a photo block or a plaque that can stand on her nightstand, a pillow for her bed, or a mug for her first thing in the morning coffee pick me up!
Photo gifts like these are extra special if it's time to move away from each other for college.
Click here to see the full collection of best friend gifts she is sure to love!