DISCLOSURE: Some of the links below are affiliate links. This means that, at zero cost to you, I will earn an affiliate commission if you click through the link and finalize a purchase. All opinions are my own, and I only recommend products that will add value for my readers.
Inside: Finding gifts for crocheters is always nerve-wracking. How can you match the gorgeous handmade gifts she gives you?? We've got you covered with some useful gifts she's sure to love!
Useful Gifts for Crocheters
My yarnie friend is nicknamed the Bionic Woman because she is NEVER seen without a crochet hook. In fact, when her kids were small they thought the hook was part of her hand!
If you have a friend like that you're probably wondering what on earth you can buy her as a gift.
When she bestows her gorgeous handmade creations on you for birthdays and Christmas it can be nerve-wracking thinking of something to give her in return… especially if you don't have a crafty bone in your body!
Fret no more, because we have pulled together a list of gifts for crocheters that your yarnie friend will LOVE!
In fact, there are so many great ideas in this list you'll be able to put together a sweet DIY gift basket for her!
Crochet Pattern Binder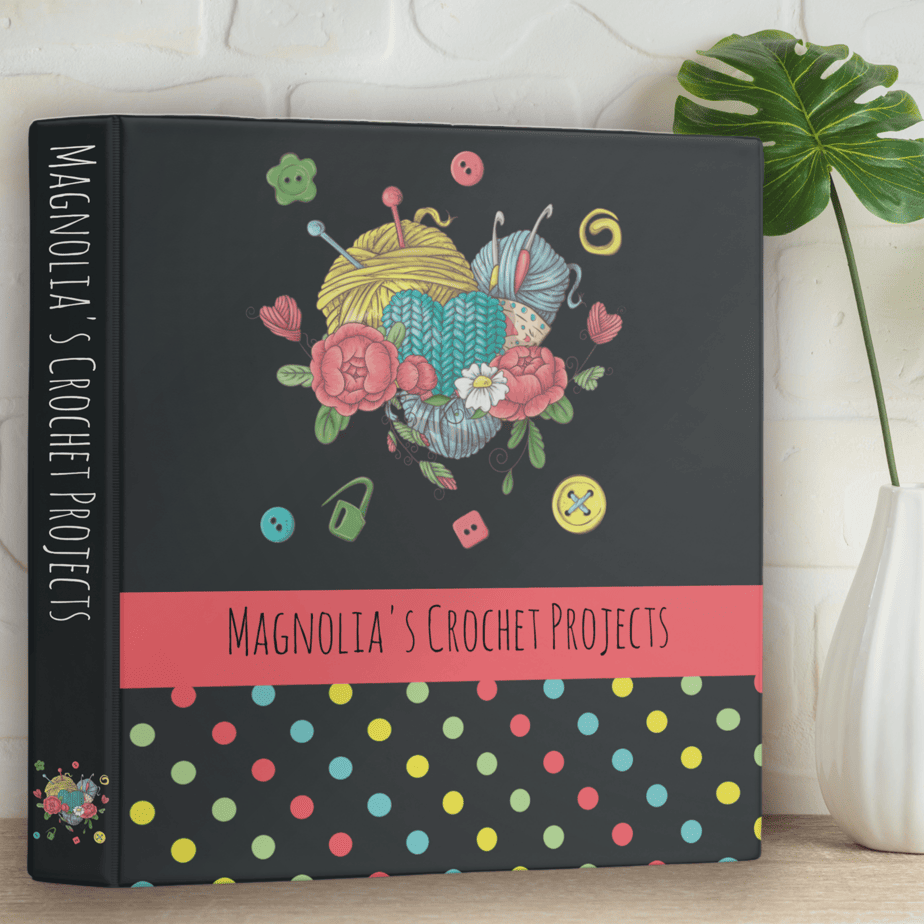 This crochet projects binder can be personalized with their name and used to store all of their patterns.
Crochet Blocking Board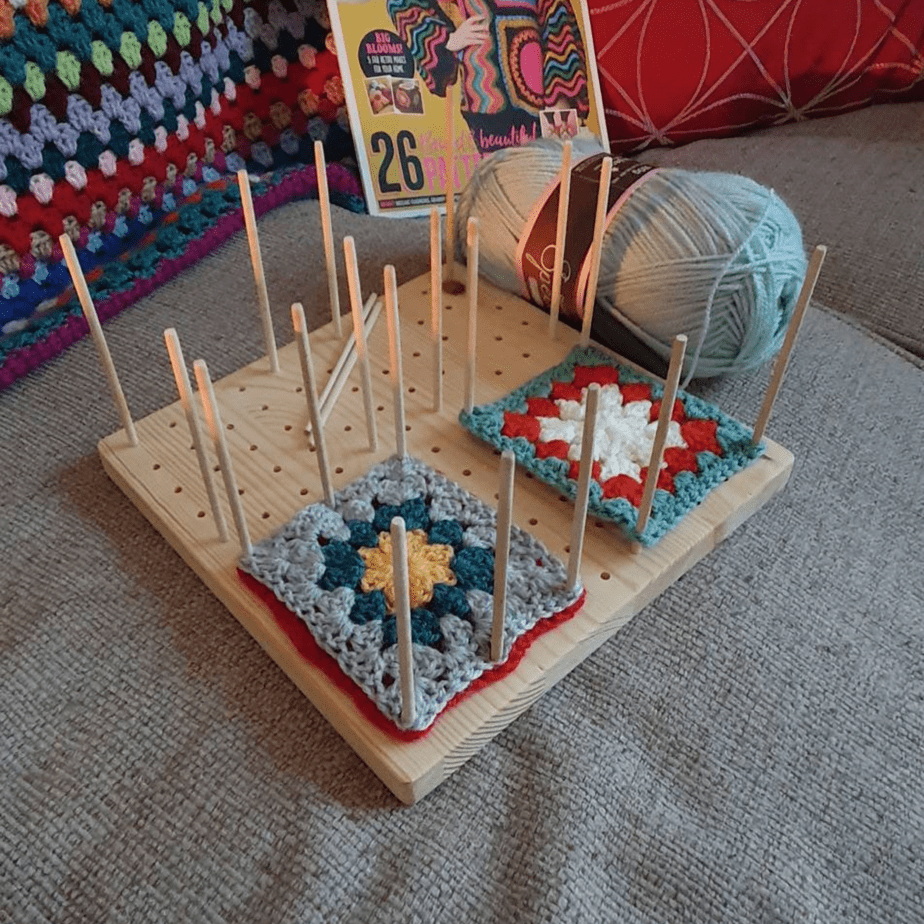 This crochet blocking board is a must-have for crocheters who love working up granny squares.
Yarn Heart Tshirt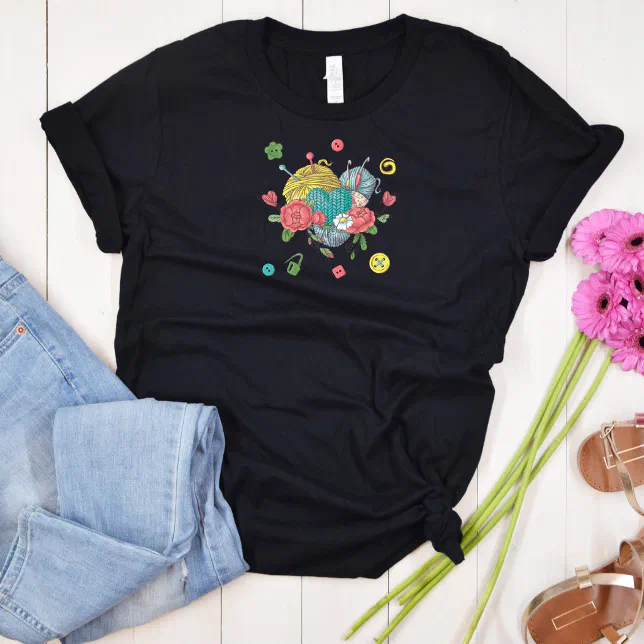 This cute crochet heart graphic tee is a great way to tell the world she loves to crochet!
Yarn Weight Gauge Tool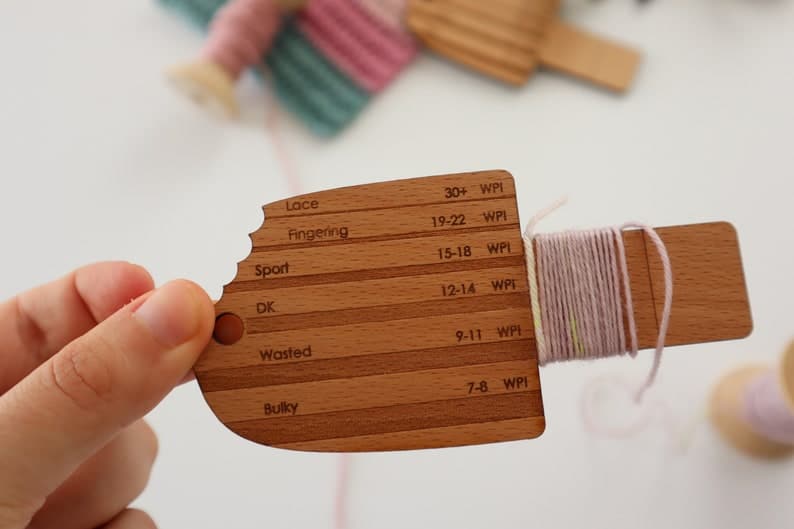 While this might look like a half-eaten wooden popsicle, it's actually a handy little gauge for checking the weight of yarn!
Funny Crochet Mug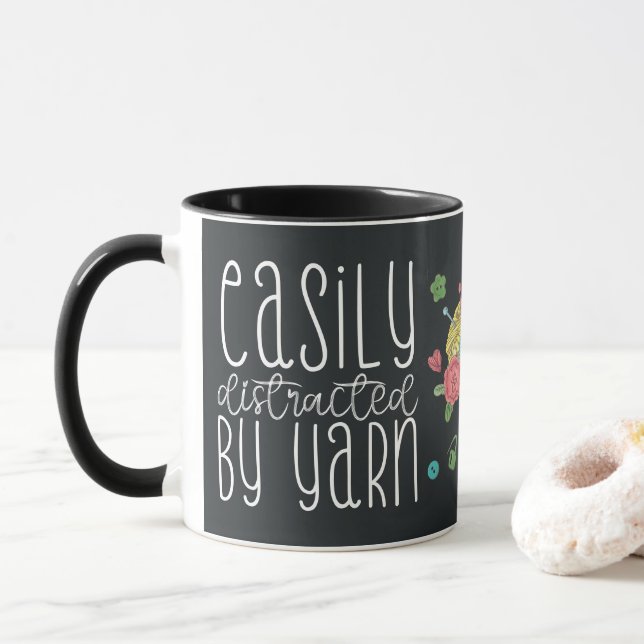 This Easily Distracted by Yarn mug will make her smile every time she drinks her morning coffee.
Resin Handle Crochet Hook
A crocheter can never have too many crochet hooks and these resin handle hooks are just gorgeous!
For more cute crochet hook ideas check out my collection on Etsy ♥
Crochet Hook Roll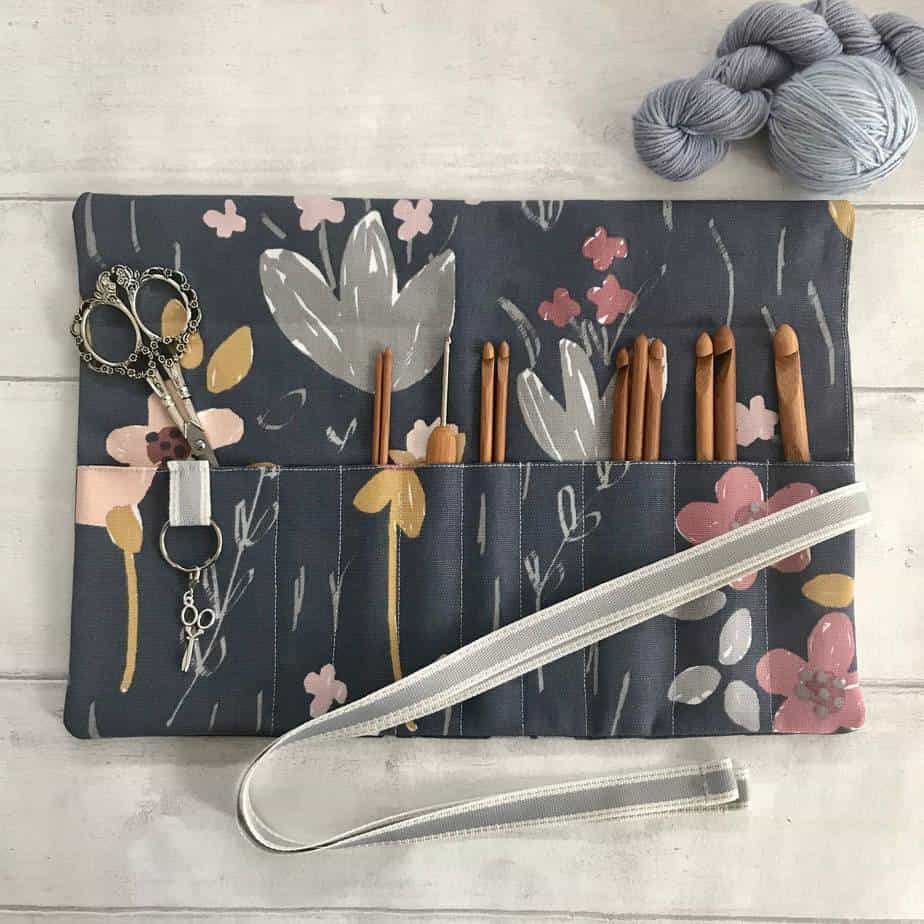 Speaking of crochet hooks, this handy fabric roll would make a thoughtful gift. It has 9 pockets and room for scissors and a tape measure too.
Yarn Holder Bowl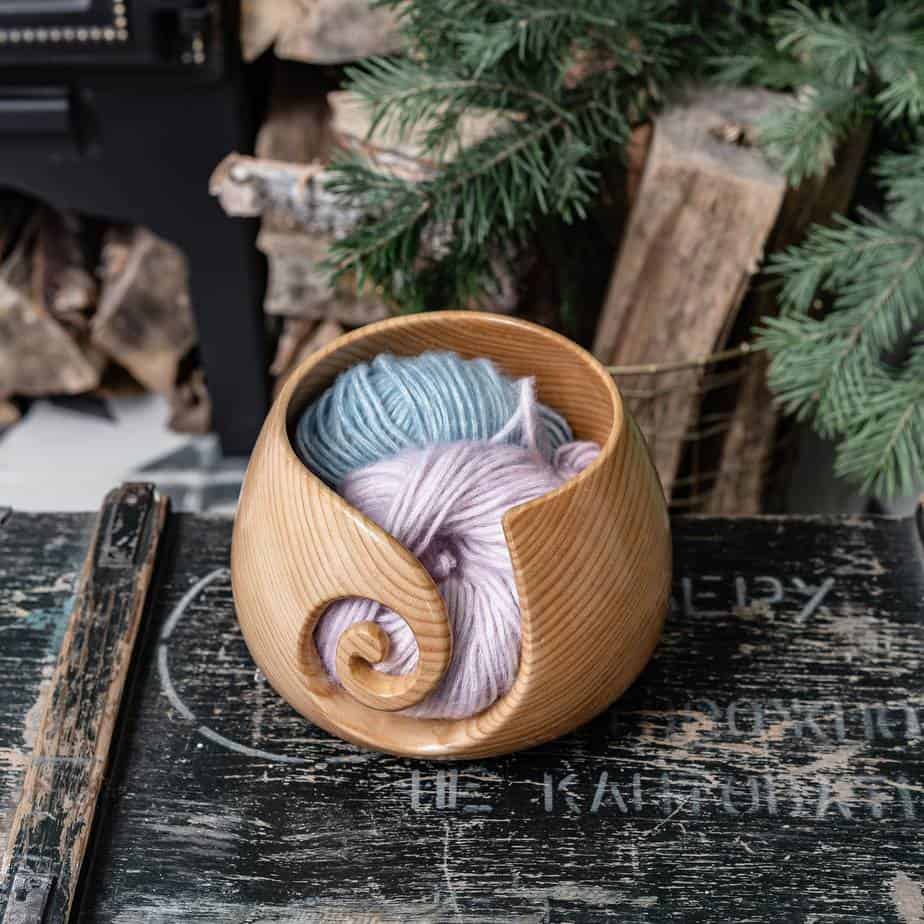 Oh my! This wooden yarn holder bowl is handcrafted from pine wood and it's gorgeous to look at as well as totally practical!
If you'd rather buy a porcelain yarn holder, or you want one in the shape of a cat… or a sheep… check out our collection over on Etsy for more ideas.
Tapestry Needles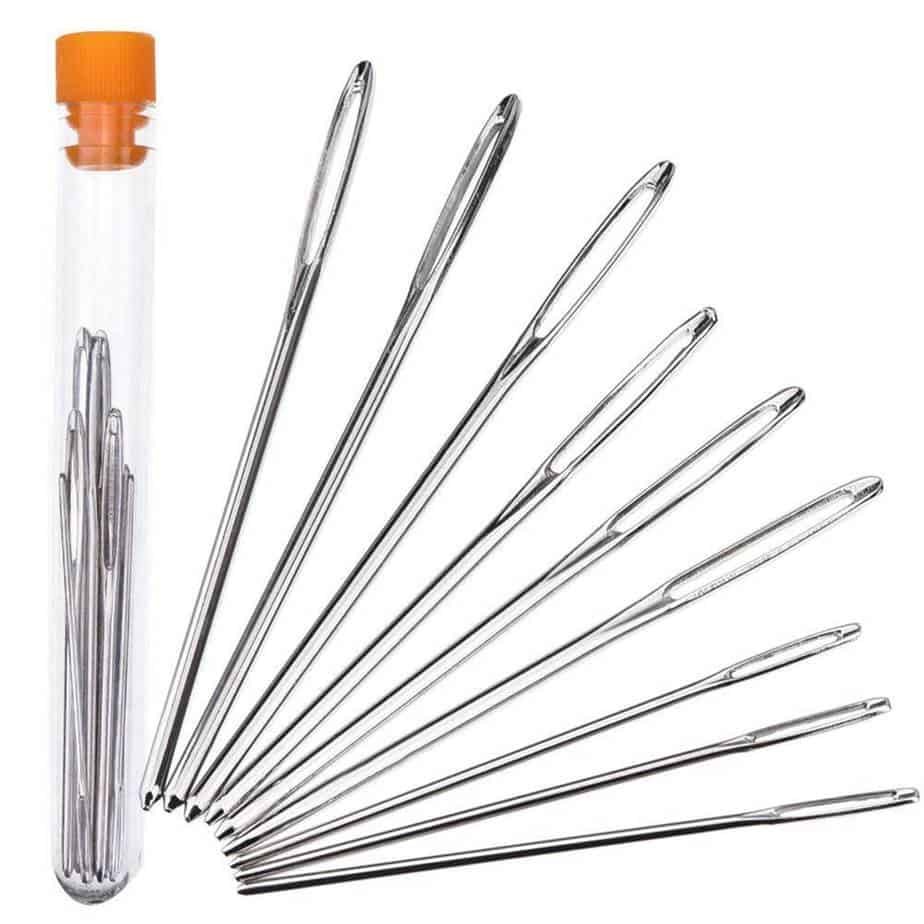 A set of tapestry needles like these is always handy for weaving in those loose ends of yarn.
Stitch Markers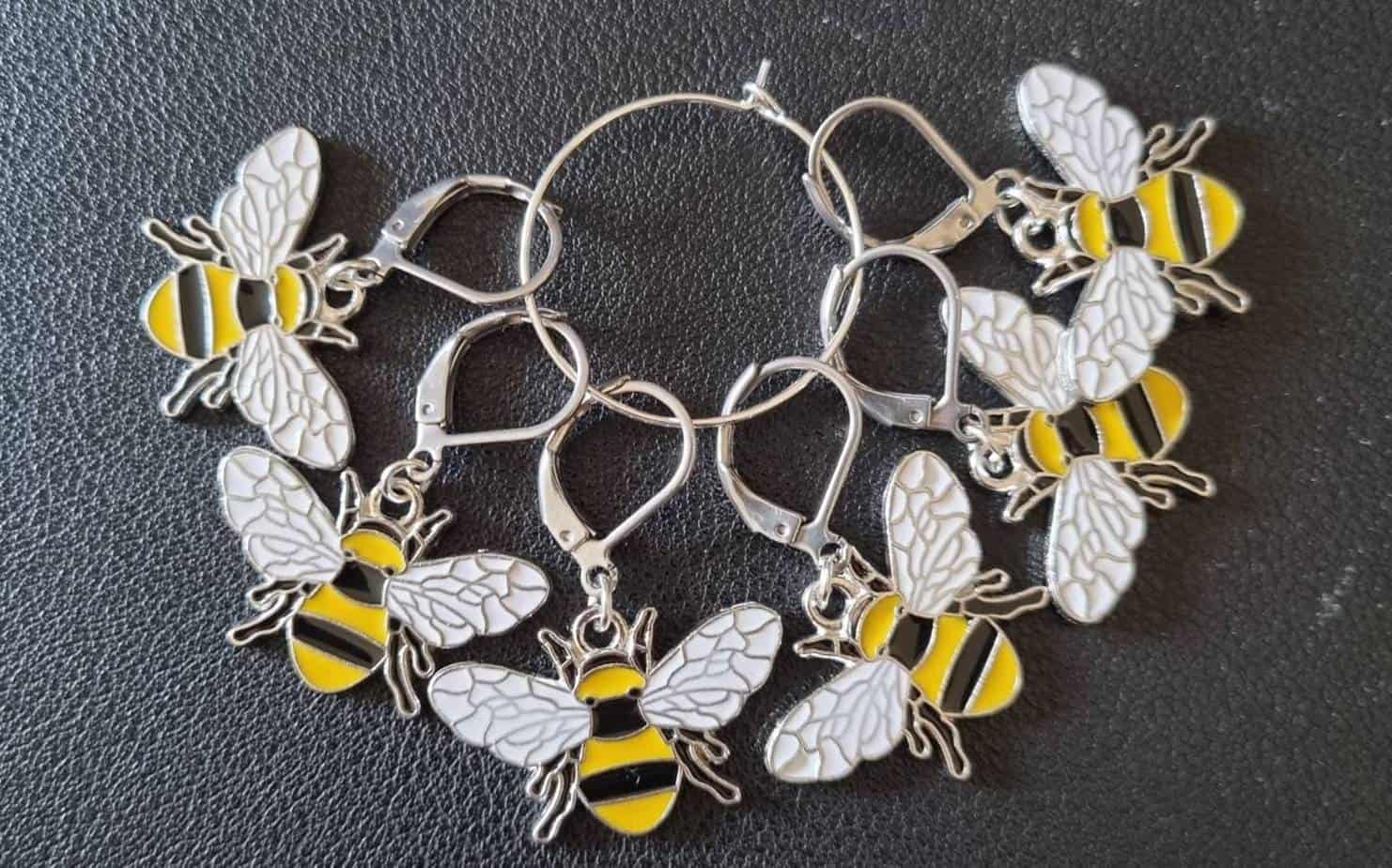 If you're looking for fun stocking stuffers for a crocheter you really can't go wrong with stitch markers. You can never have too many and there are so many cute ones to buy!
If bumblebees aren't your thing we have lots more ideas in our Etsy collection, including balls of yarn, little foxes and even cats in tea cups!
Crochet Notions Tin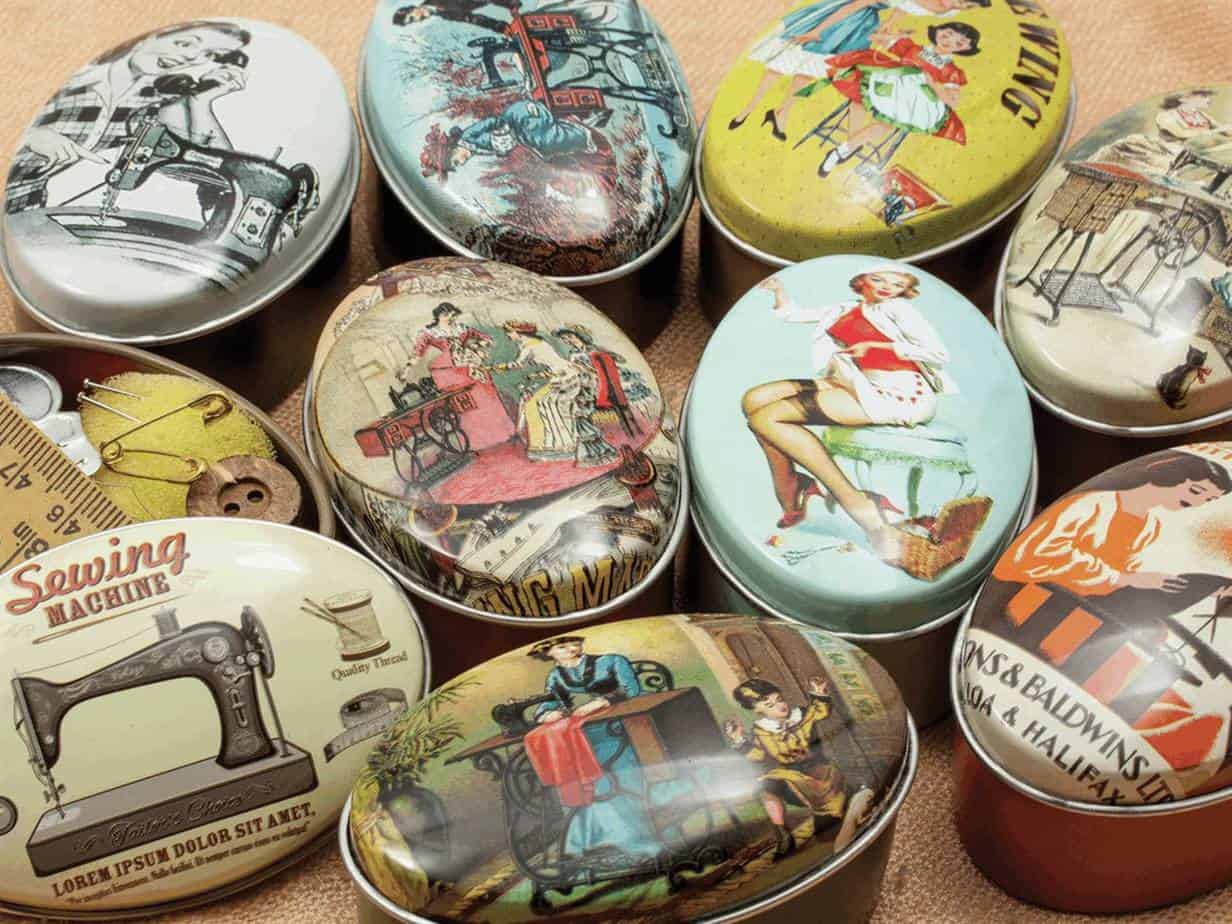 Your yarnie friend will need someone to store all of those stitch markers to keep them safe. And a vintage notions tin like these is perfect!
Hook Size Markers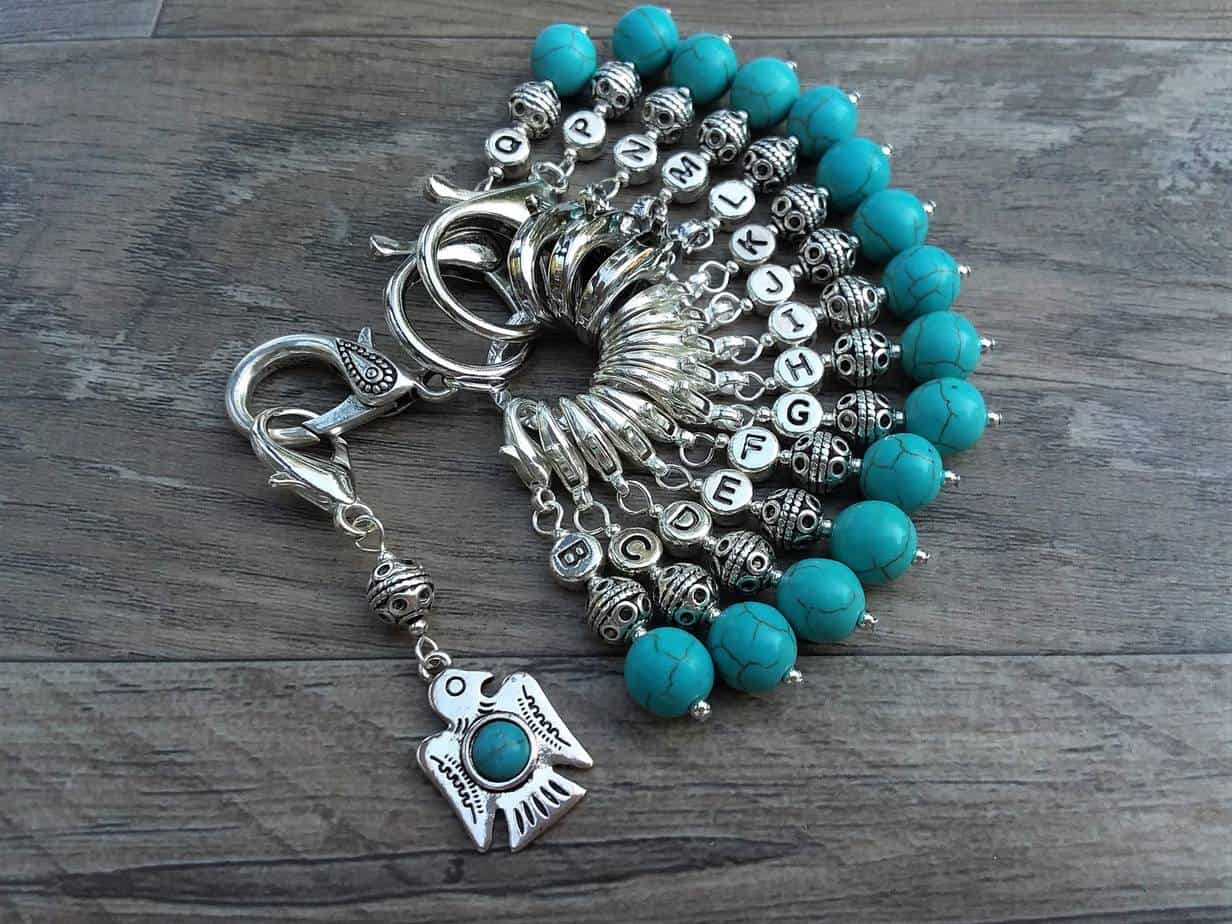 Speaking of markers, as well as marking your stitch it's also a great idea to add a note of the size of crochet hook you're using.
These handy hook size markers will make sure you don't forget and are super handy if you have more than one project on the go at once!
Pompom Maker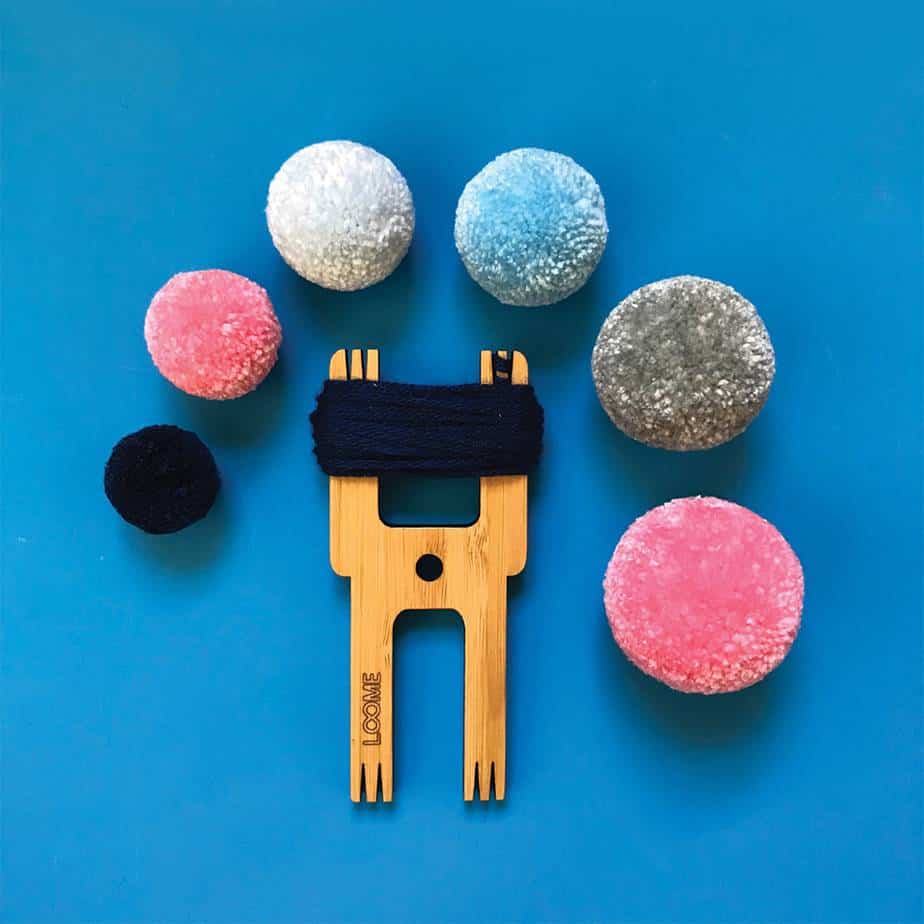 This handy wooden tool is perfect for making pompoms to adorn hats and afghans!
Universal Crochet Guage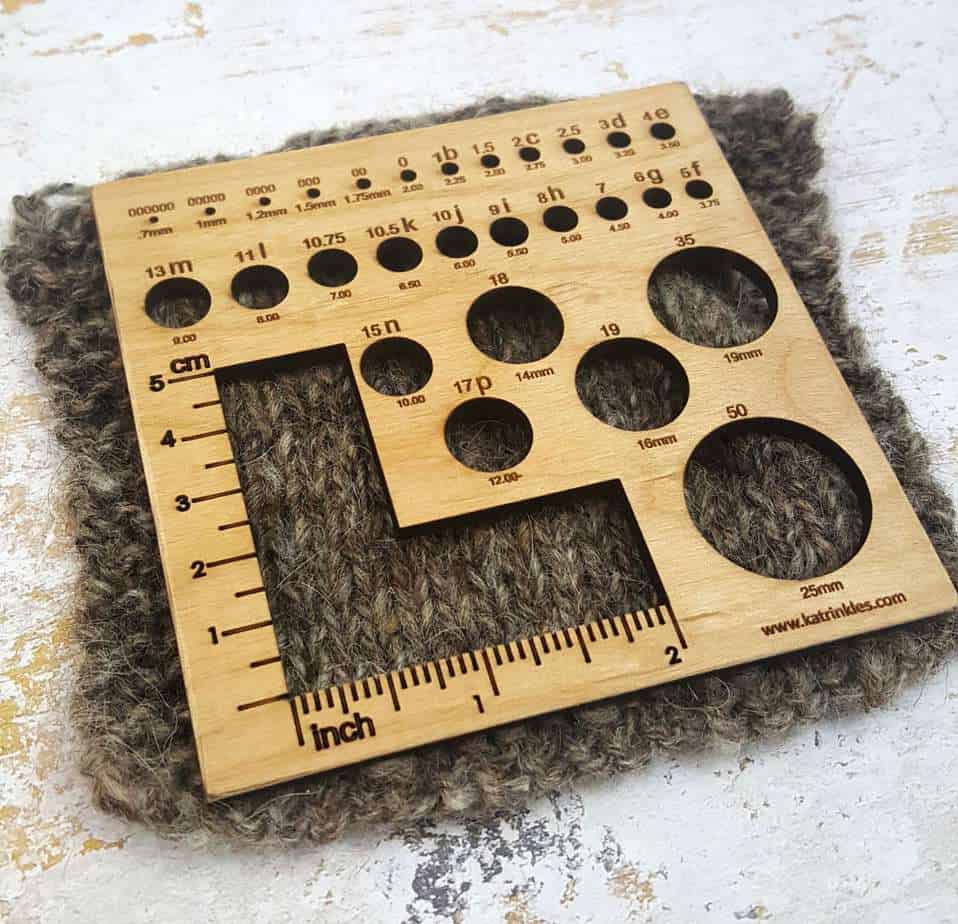 Well, this clever tool is like a swiss army knife for crocheters! You can check your yark hook size, and it has a swatch gauge too.