DISCLOSURE: Some of the links below are affiliate links. This means that, at zero cost to you, I will earn an affiliate commission if you click through the link and finalize a purchase. All opinions are my own, and I only recommend products that will add value for my readers.
You don't have to be an artist to bring your BuJo to life. Check out some of our favourite Bullet Journal banners and tips on how to draw them!
Bullet Journal Banners
Once you've setup your Bullet Journal and got your head around the basic system it's time to start bringing your journal to life.
The simplest way is draw banners on your spreads so today I'm sharing some of my favourite doodles from other BuJo users as well as some tips to help you get started.
#1 – Create a reference sheet
via @nicoles.journal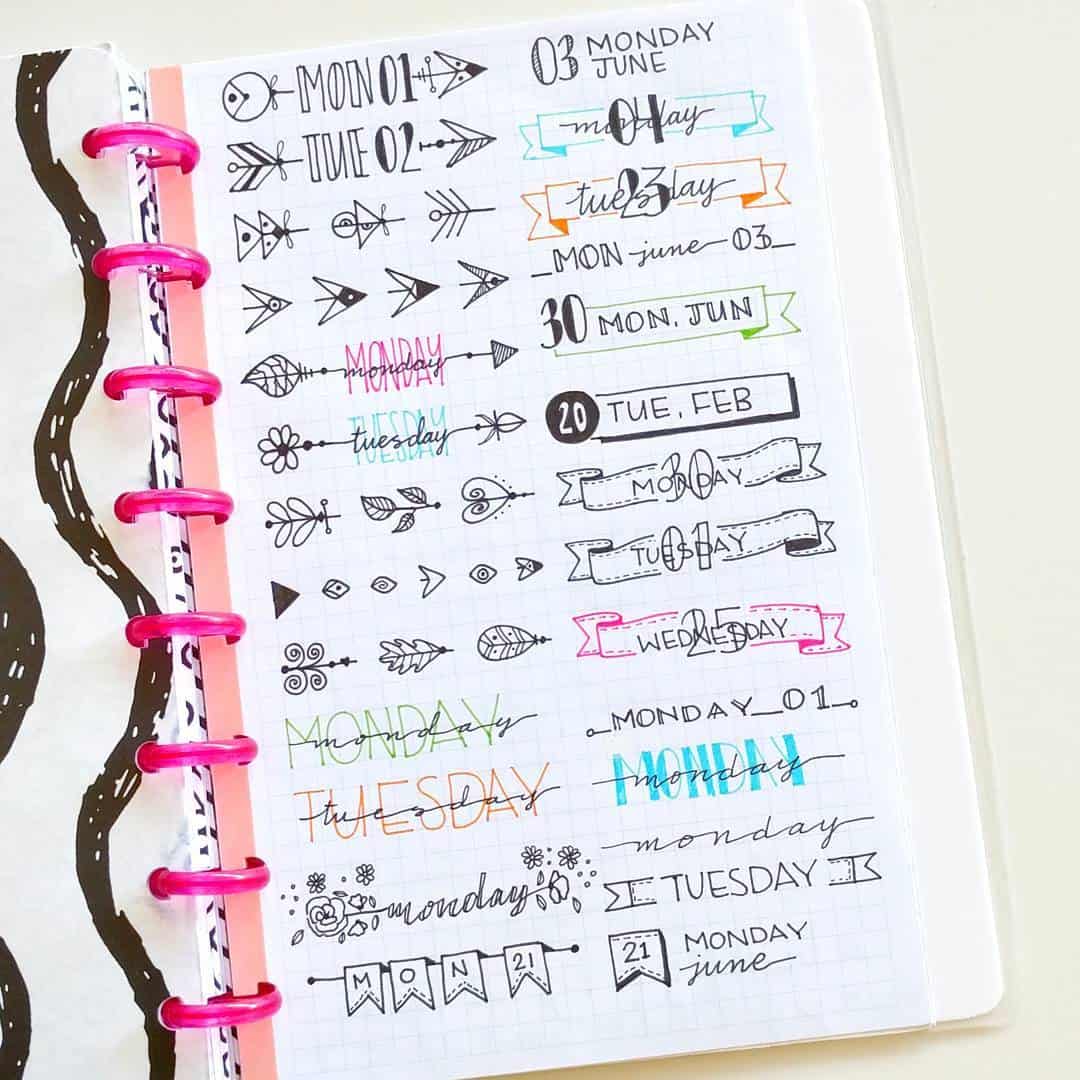 Create a reference sheet with lots of different banners, fonts and borders and keep it in the back of your journal so the ideas are right there when you need them.
#2 – Look for inspiration everywhere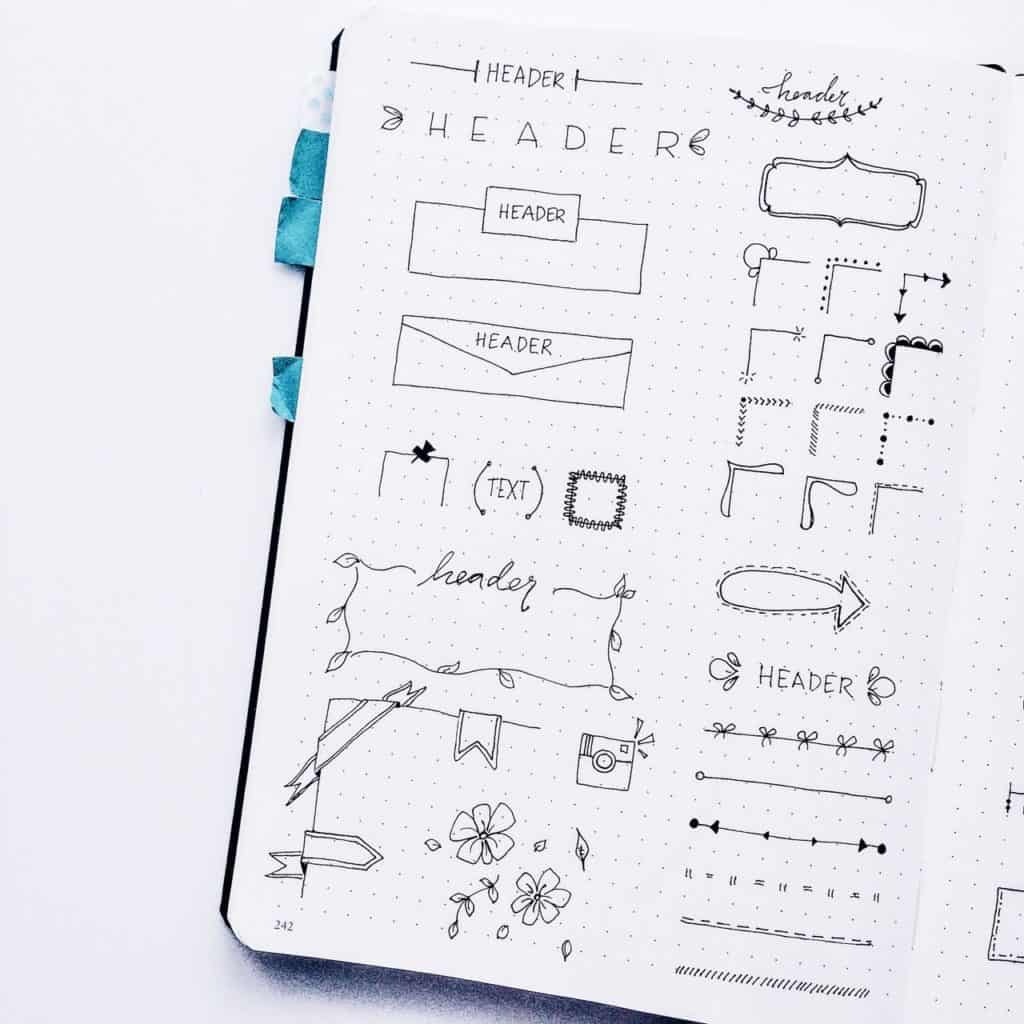 Get inspired by other layouts you see on Pinterest boards or Instagram, as well as magazines and just plain old doodling!
#3 – Use a stencil
via Jaydens Apple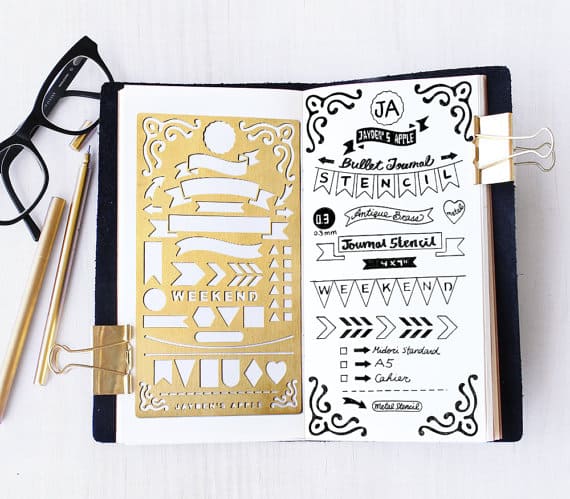 If you like your banners and headings to be perfectly neat then use a stencil like this one
#4 – Play around with lettering styles
via @nicoles.journal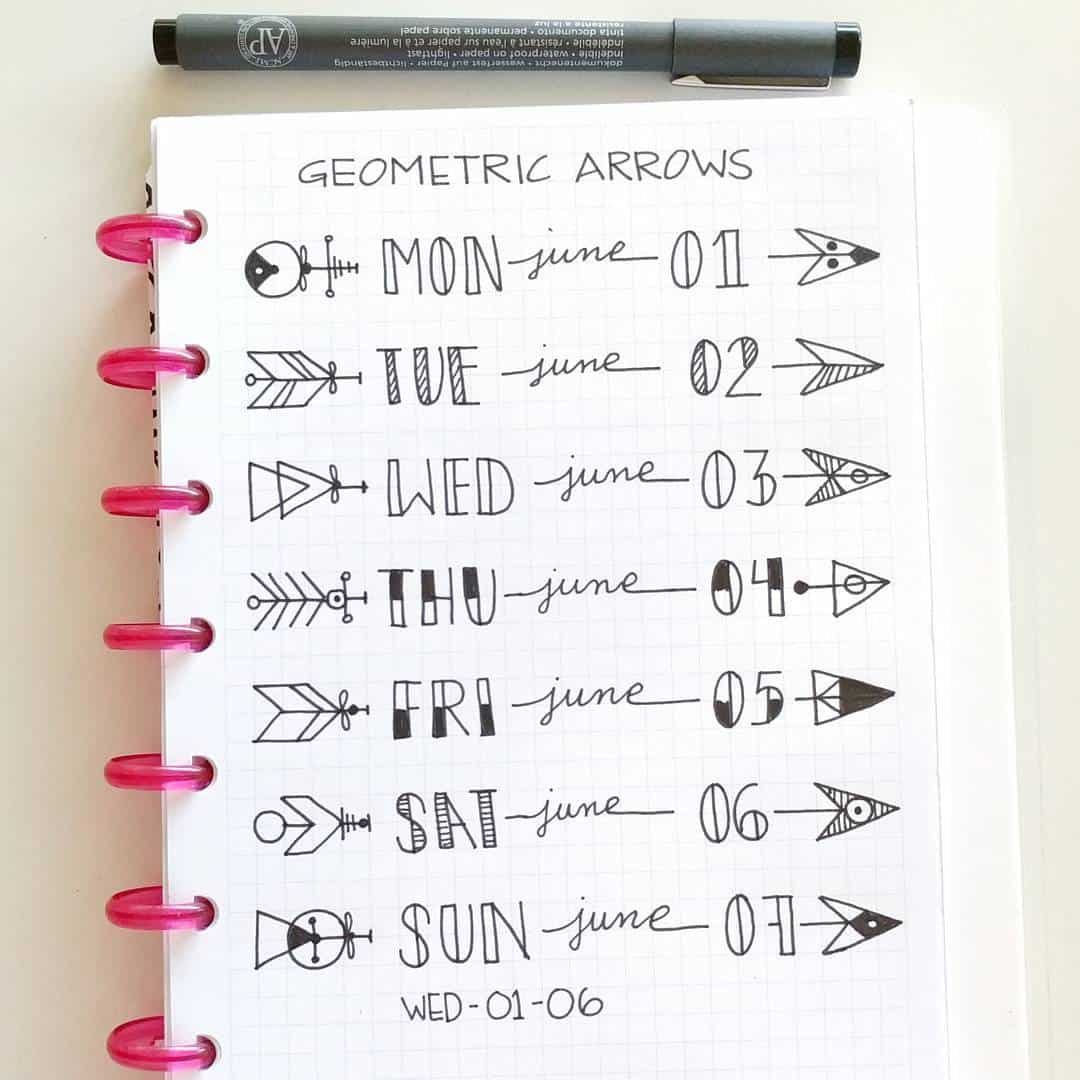 Play around with different arrows and lettering styles.
#5 – Use your ruler

Use a ruler to keep everything looking neat.
#6 – Turn a printable into stickers
via Space and Quiet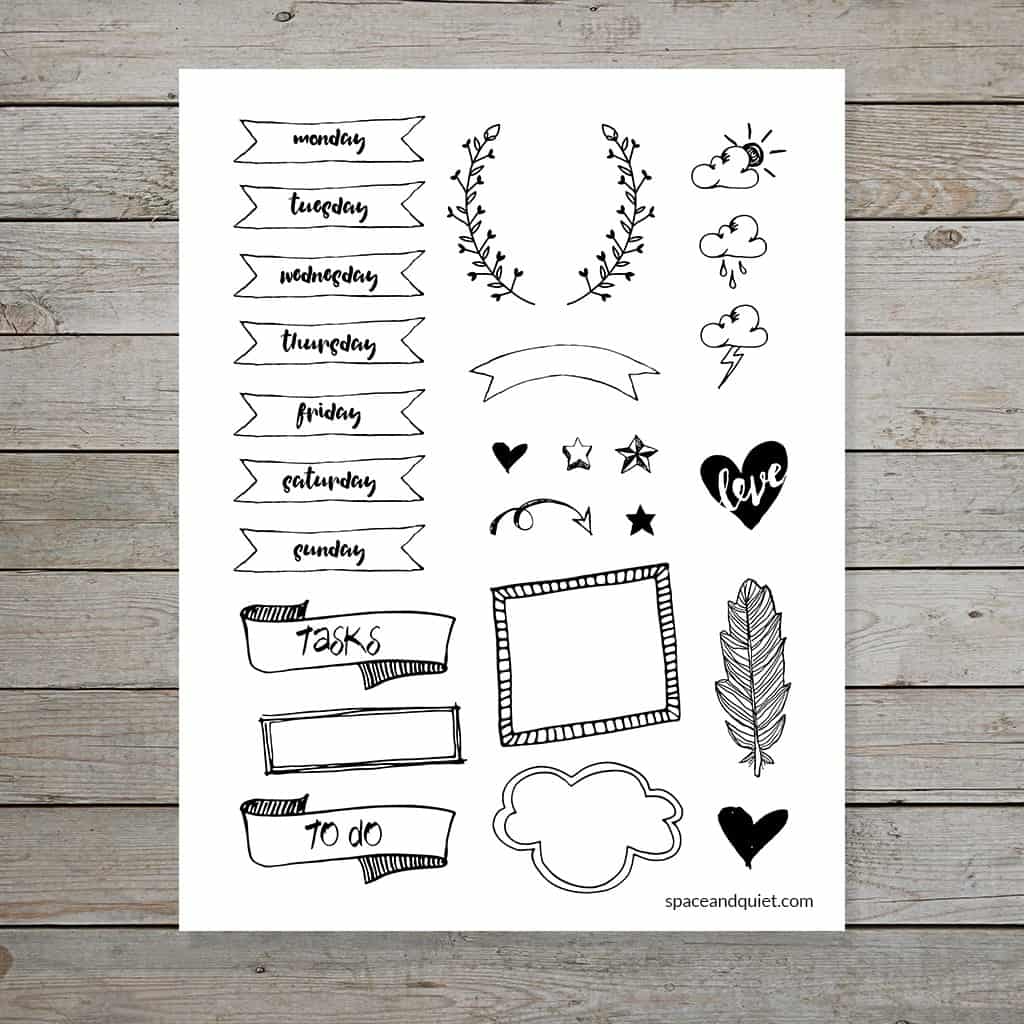 If you love the hand drawn look but just can't master it then use a printable like this one to use as a template or turn into stickers.
#7 – Don't be afraid of colour
via @christina77star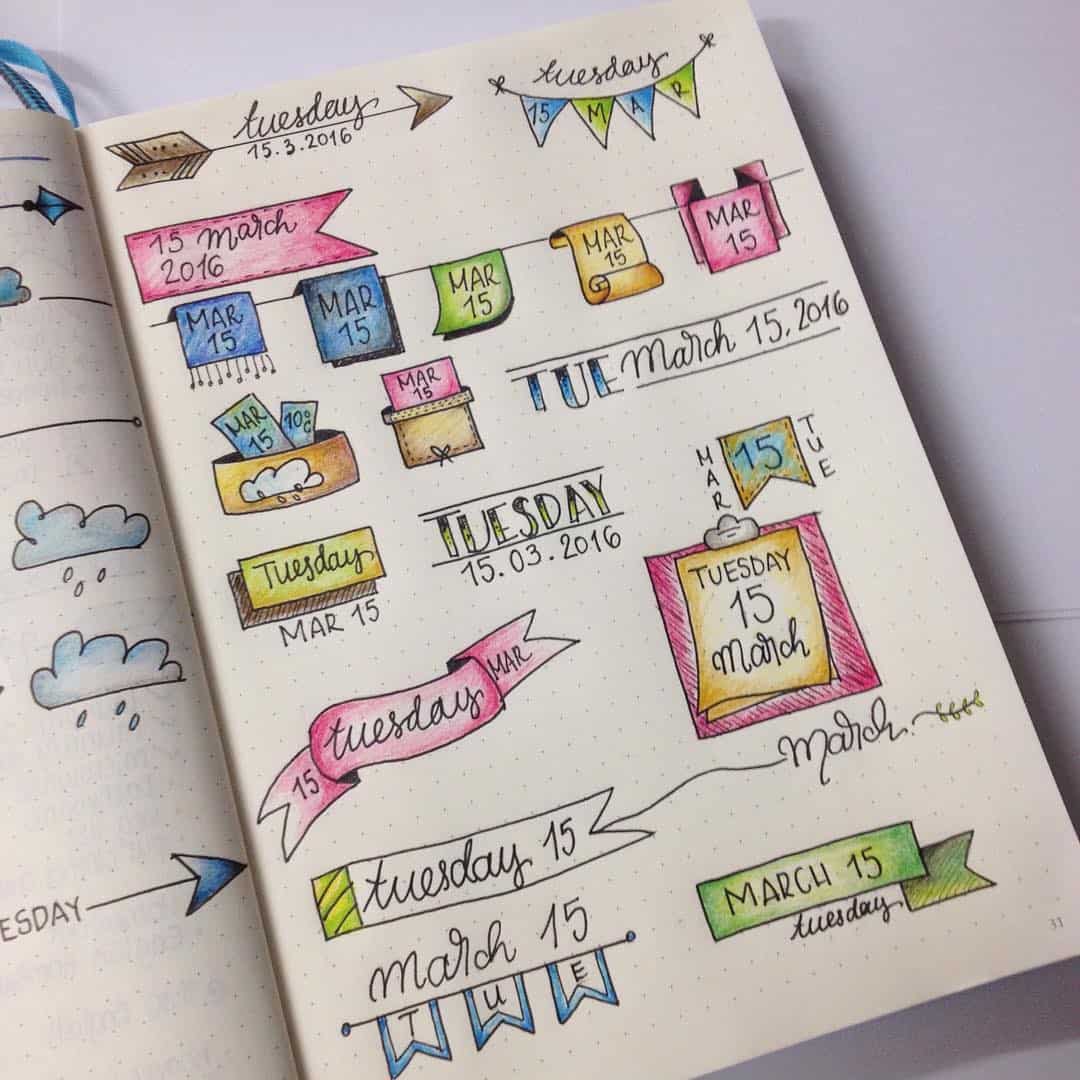 Don't be afraid to fill your headings and banners with colour!
#8 – Practice your doodles in a separate notebook
via @christinastar77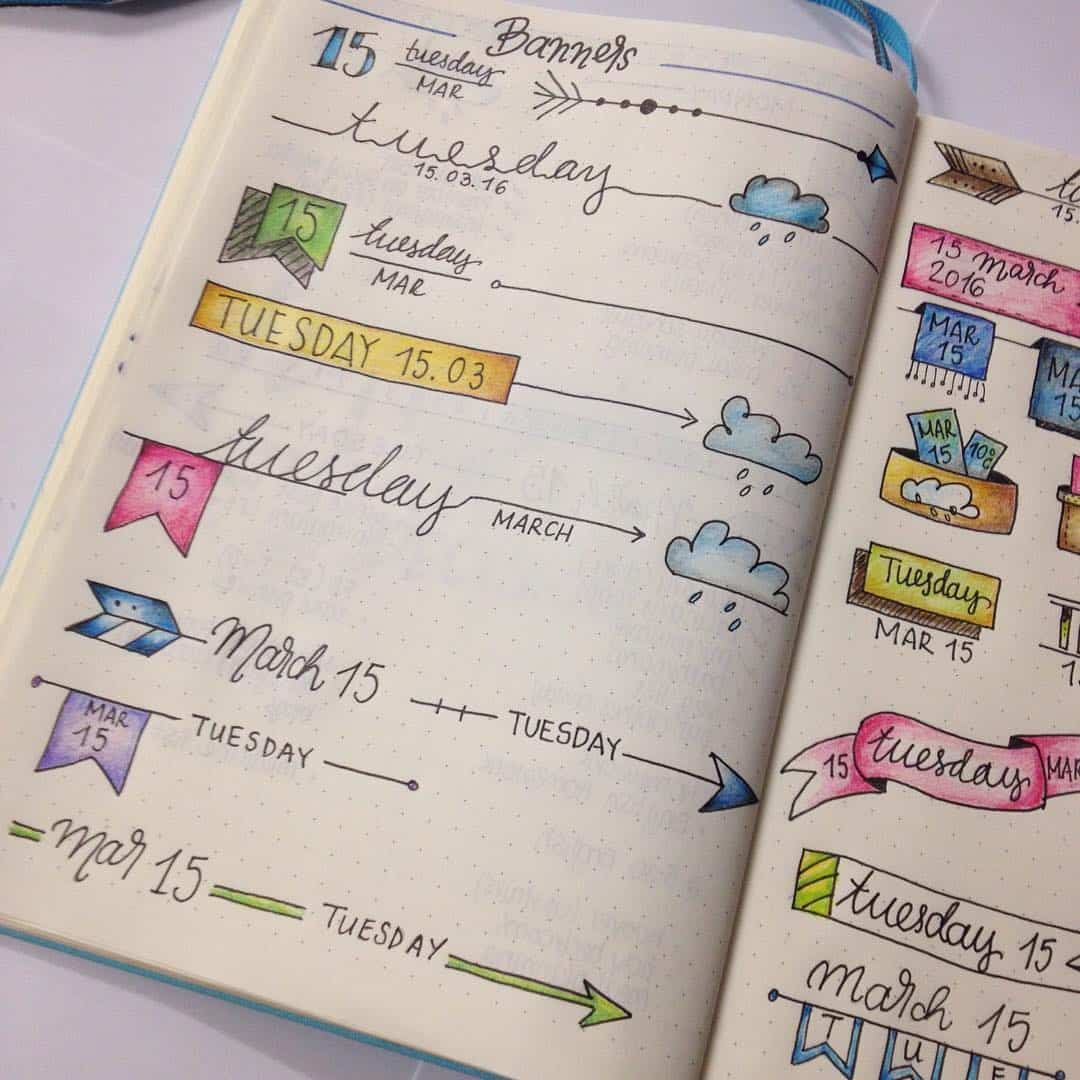 Doodle out your Bullet Journal banner and header ideas on a piece of paper or separate notebook before moving the ones you like over to your Bullet Journal for future reference.
#9 – Use think you need to use fancy pens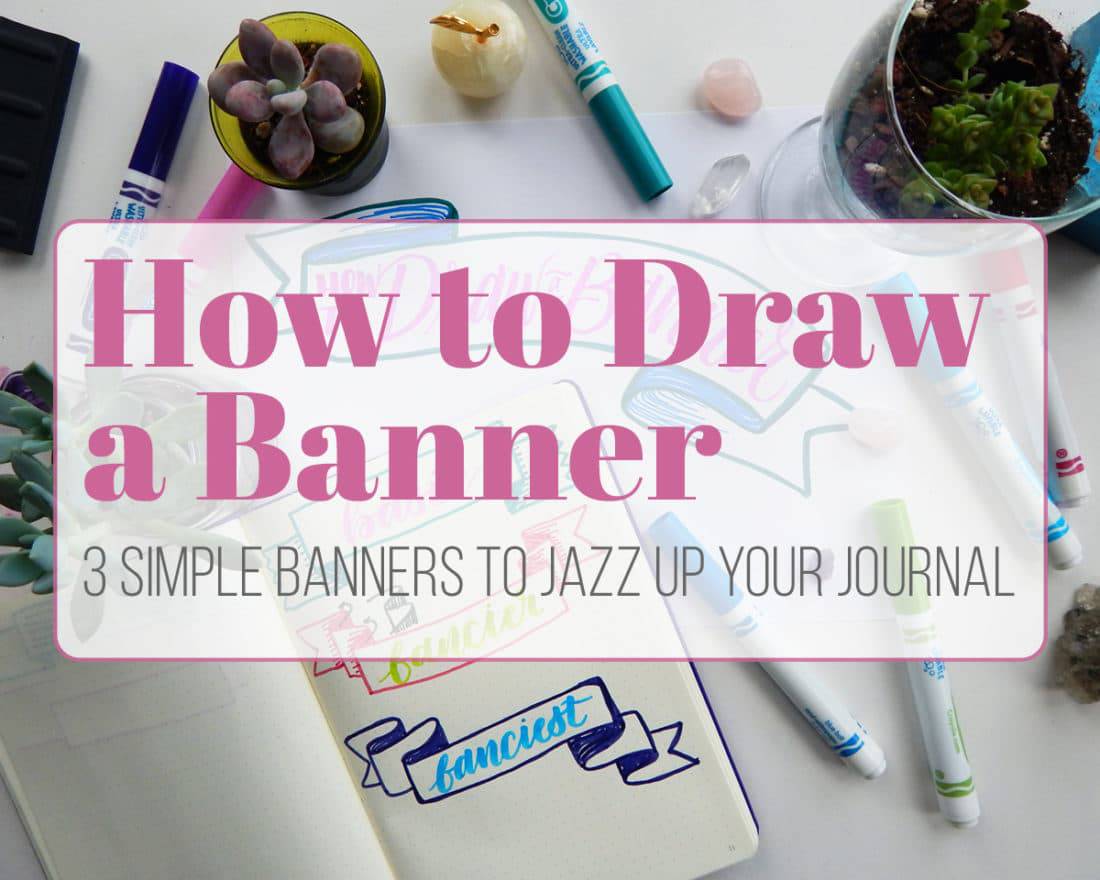 Don't think you can't get started because you don't have any fancy Bullet Journal pens. Just grab some Crayola markers from your kid's craft box!
#10 – Watch video tutorials
Watch some Youtube videos to see how other people draw out their banners and headers.