DISCLOSURE: Some of the links below are affiliate links. This means that, at zero cost to you, I will earn an affiliate commission if you click through the link and finalize a purchase. All opinions are my own, and I only recommend products that will add value for my readers.
Bring your weekly spreads and collections to life by testing out some of these creative Bullet Journal headers for yourself.
Bullet Journal Headers
Once you've set up your Bullet Journal and got into the habit of using it daily it's time to let your creative juices run wild.
And one of the easiest ways to bring your weekly spreads or collections to life is to use a creative Bullet Journal header like the ideas we're sharing here today.
1 | Date Headers
Follow:
@scribblyn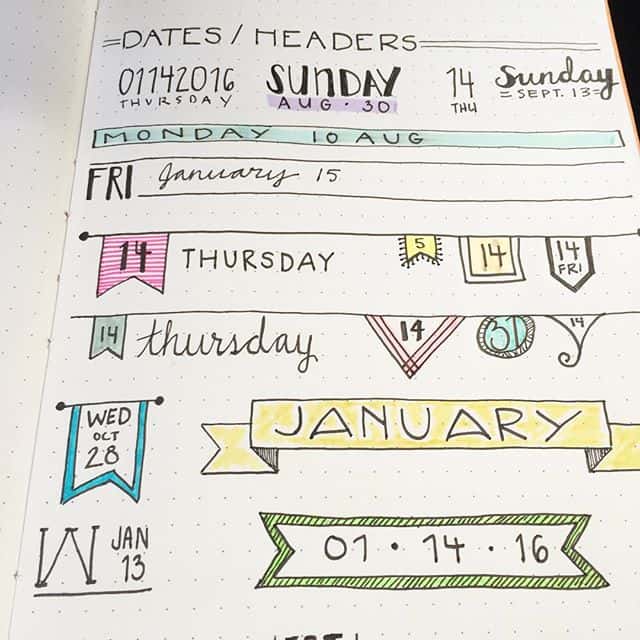 These date headers are really pretty, I like the bunting style.
2 | Banners and arrows
Follow:
@akcaraboo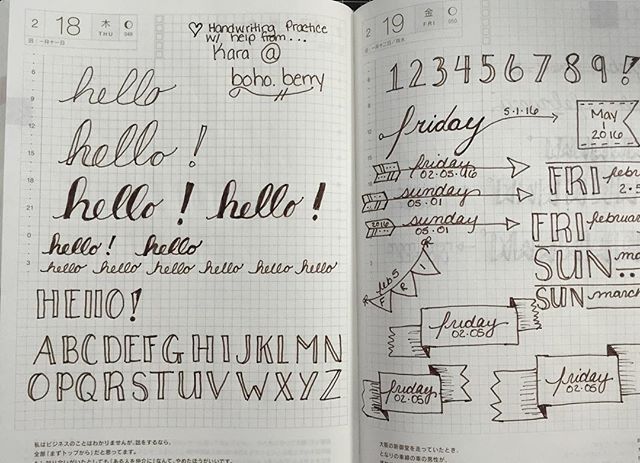 Practicing your hand lettering
is a great way to come up with creative headers for your journal.
3 | Day and Date Headers
Follow:
@ladylem1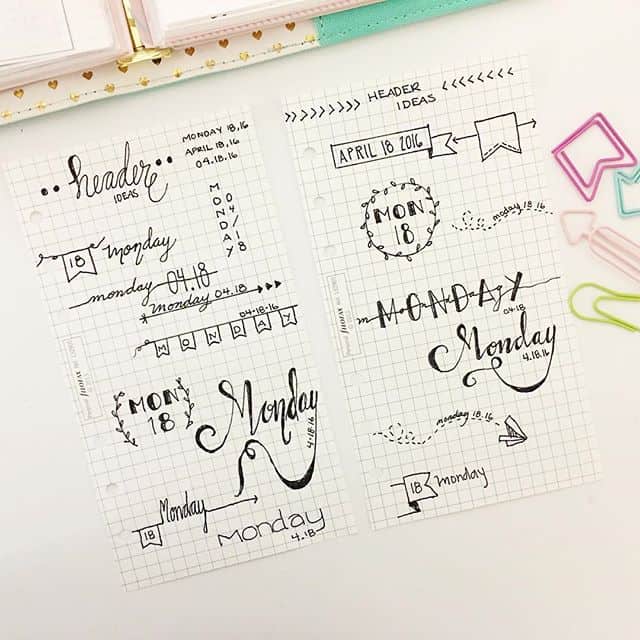 Play around with how you format your dates as you create your headers.
4 | Geometric Arrows
Follow:
@nicoles.journal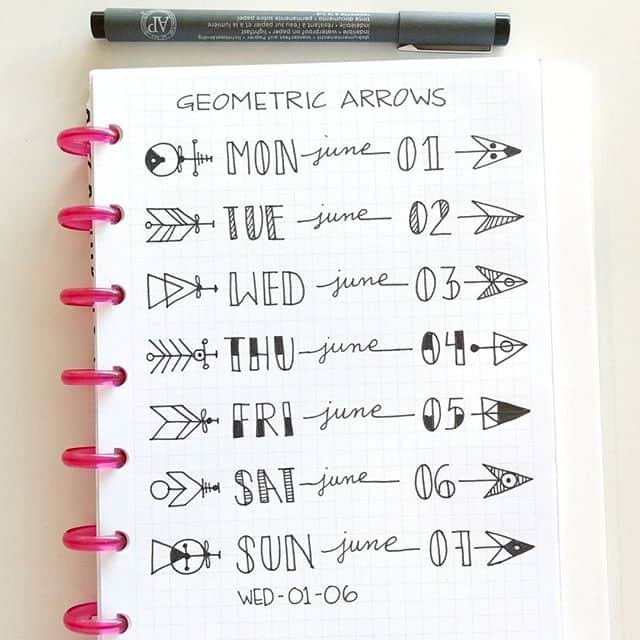 I love these geometric arrows as headers for dailies!
5 | Banners and Dividers
Follow:
@craftyenginerd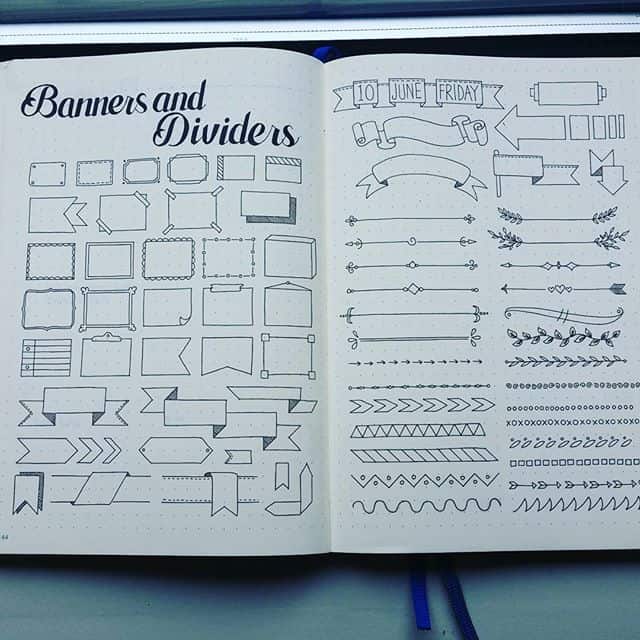 So many different banner and divider ideas here to inspire you!
6 | iPad App Lettering
Follow:
@breeeberry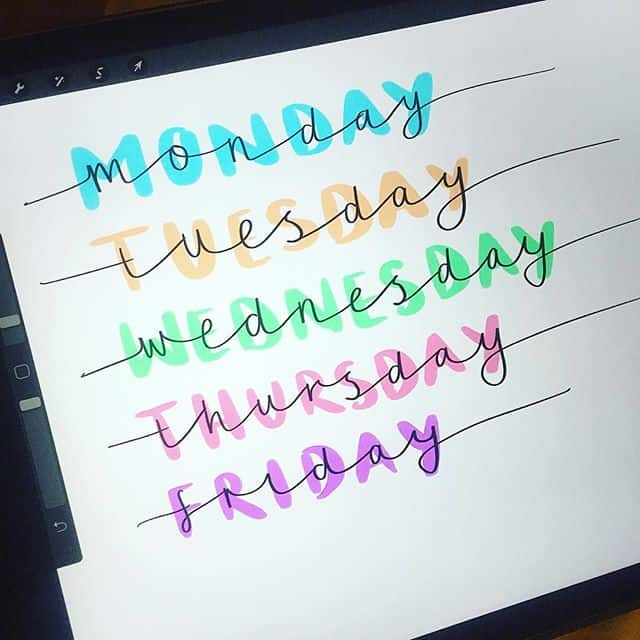 If you don't feel like your handwriting is up to the task use an app instead and print them out onto sticker paper.
7 | Goto Header Spread
Follow:
@lifearrangements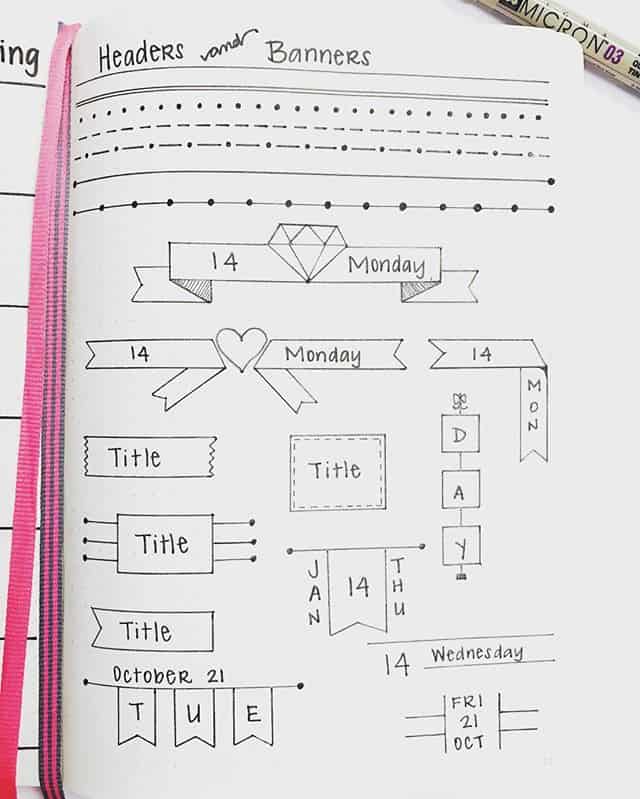 If you like to have a consistent feel across your spreads make yourself a page of "goto" headers and banners.
8 | Creative Headers
Follow:
@jetejournal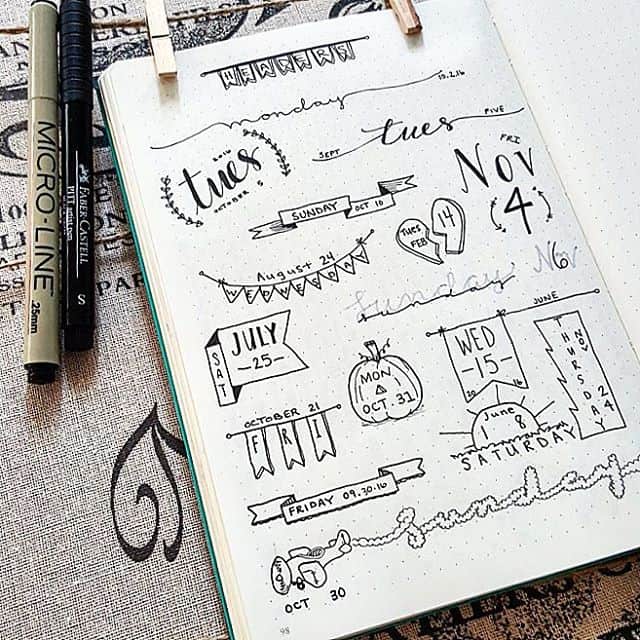 How sweet is that little plane at the bottom of this spread skywriting the day of the week!
9 | Valentines Header
Follow:
@nicoles.journal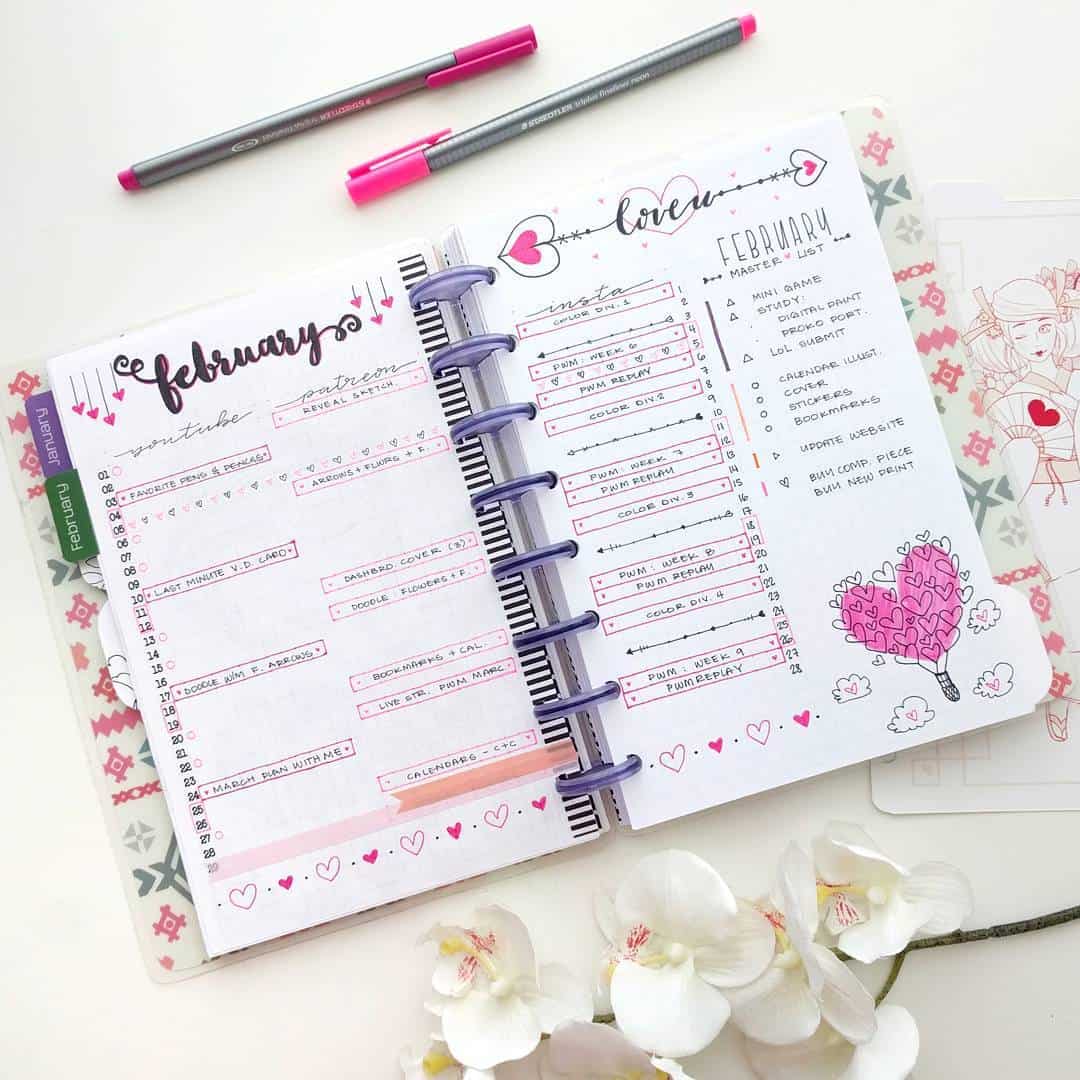 Here's a love header for February, or your anniversary month!
10 | Daily Headers
Follow:
@planningwithkay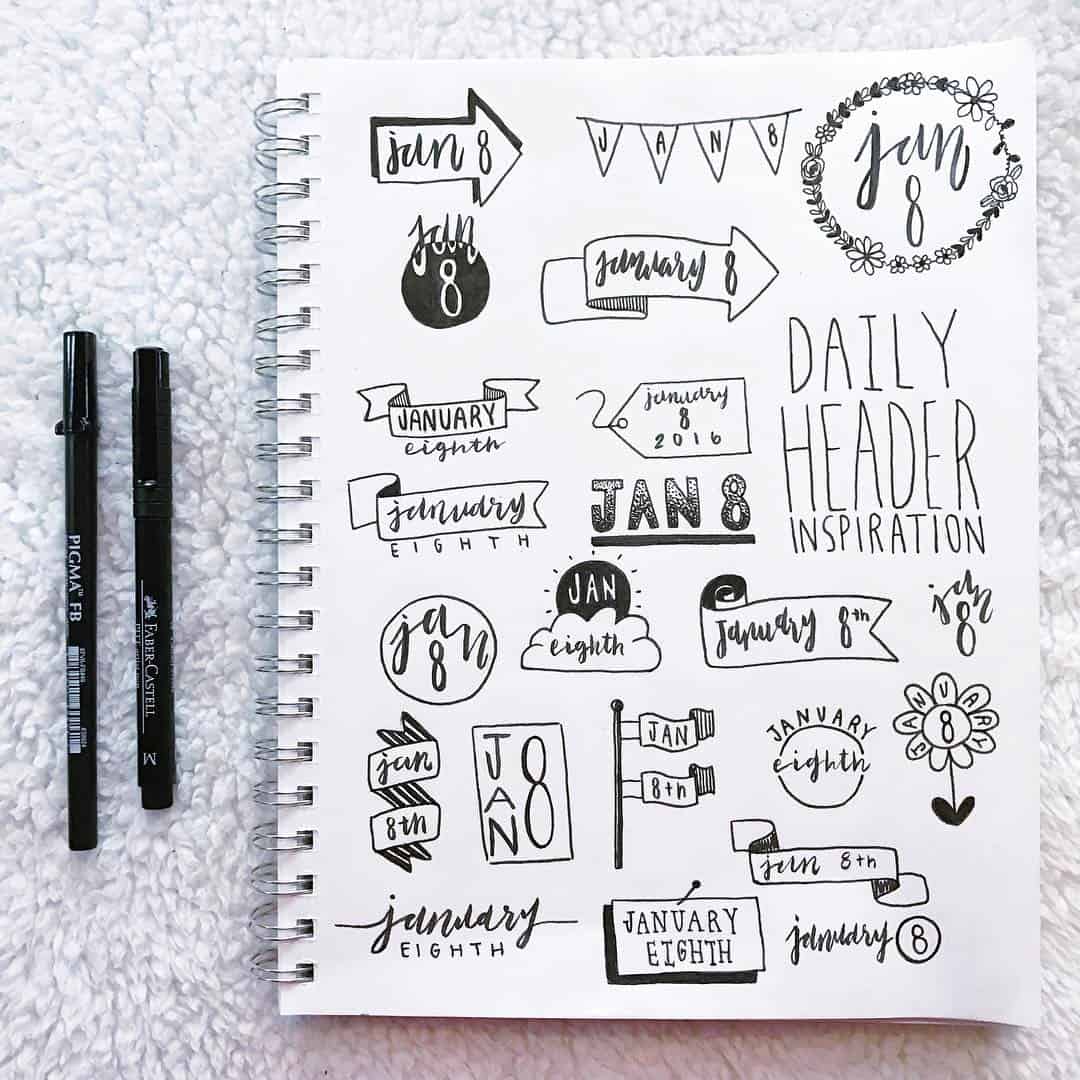 Love this collection of daily headers, especially that eight ball!
11 | Highlighter Header
Follow:
@writingbravely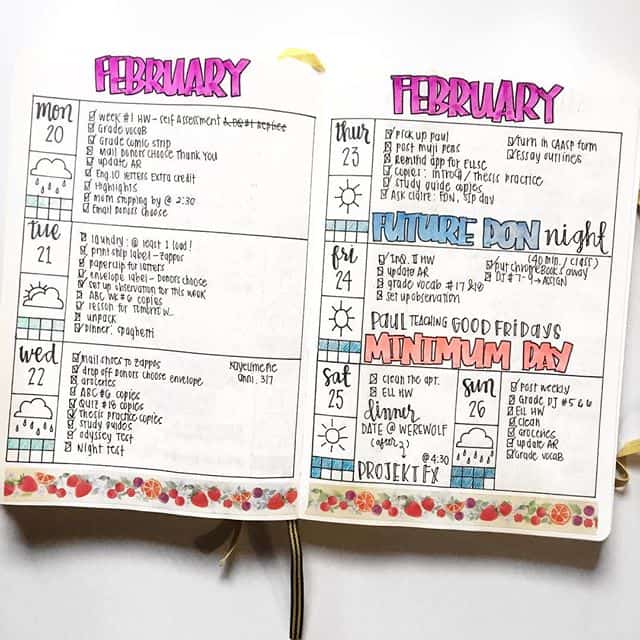 Color up your headers by writing with a
liquid highlighter pen
and then outlining in black!
12 | Colorful Headers
Follow:
@lilgirlsummers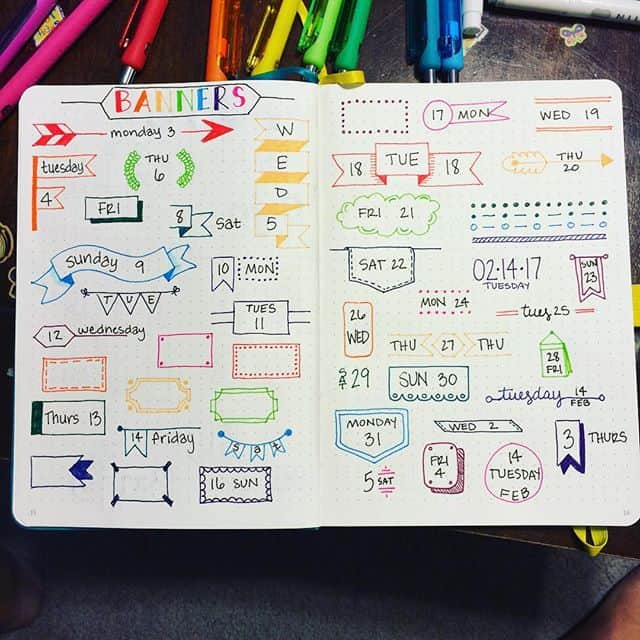 Here's a whole page of colorful headers to inspire you!
13 | Watercolor Headers
Follow:
@bujo_nina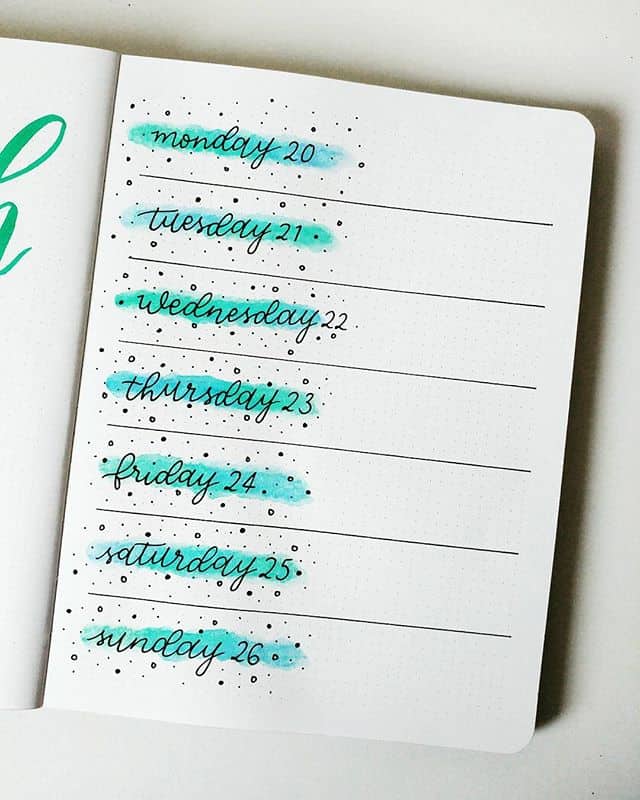 I love these daily headers with the little bubbles and the watercolor highlighting!
14 | Doodle Everything
15 | Tab Headers
16 | Frame Banners
17 | Illustrated Headers
18 | Floral Header
19 | Modern Stencil Header
20 | Ink Line Drawings
21 | Doodle Headers
22 | Christmas Wreath Daily Headers
23 | Highlighter Headers