These Bullet Journal tracker ideas will help you to use your bujo as a journal. From books you read to the movies you watched.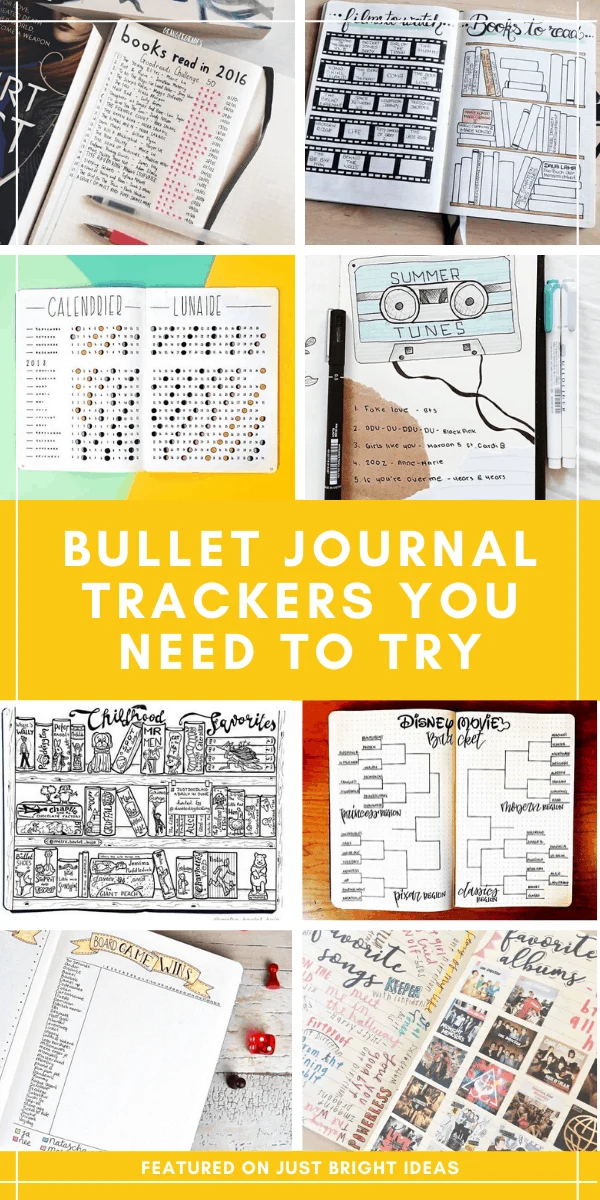 Bullet Journal Tracker Ideas 
Today as part of our super popular Bullet Journal Tracker series I thought we'd put the "journal" into Bullet Journal with these tracker ideas for spreads like books you've read this year or movies you've enjoyed.
These are the collections you can look back at in the future to see what you were doing in 2020.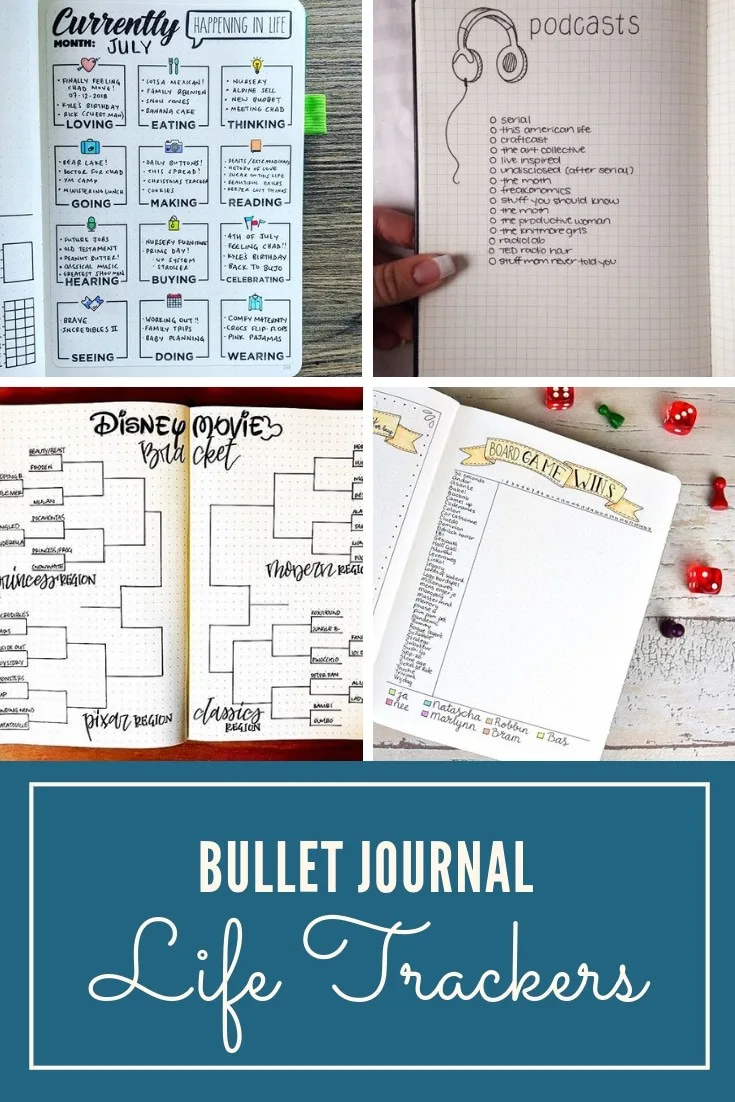 Record your To Be Read book list as well as tracking your reading challenge progress
Or try a book layout like this one
Keep track of your bible reading
Or your board game wins
Try a monthly spread to keep track of what you're currently doing
Track the movies you watch or the books you've read
Or track your tv shows
Track your Disney movie bucket list
Try keeping a lunar calendar
Track your favorite podcasts
Journal your favorite song lyrics
Or your favorite songs and albums
Keep track of your current faves playlist
Or your favorite summer tunes!
Journal your favorite books from your childhood (or your own children's current favorites)